ThatPainter is reader-supported. When you buy through links on our site, we may earn an affiliate commission. Learn More

If you're planning on getting an even coat of paint on a large surface, you'll probably already know that hand painting will be out of the question. But what if you're reluctant to spend too much money on an expensive HVLP spray gun?
Well, luckily for you there is another option on the market: the LVLP spray gun.
This type of spray painting is very easy to do, with a low air consumption and a low strength of air compression. They are very inexpensive, perfect for home DIY respray jobs and renovations.
When finding the right LVLP sprayer for you, you'll want something that can house a decent amount of paint, giving you enough to cover a wide area with.
You'll also want a nozzle that clogs very rarely, reducing the amount of paint that might spray out in any direction other than the canvas upon which you're working.
But what are the best LVLP sprays? What features and abilities do the best sprays have to give you that complete coverage? What materials are the really good spray cans made out of?
How much can you be expected to spend on a decent spray can?
Well, if you fancy yourself as a bit of a home improvement expert, then you won't have to look any further, because we've got a list of some of the best sprays currently available on the market.
We also have a buyer's guide that will help you to decide which are the good sprays and which are bad, along with some frequently asked questions.
First off, we have a quick overview of the best spray guns, with top picks for overall, budget and luxury options. Then we'll dig deep on each product, outlining which ones might be the best for your needs.
Now that we've had a quick look at which spray guns are the best, here's an in-depth summary of each model. We also have a list of pros and cons, which will hopefully give you a better idea of which gun might be the best one for you.
5 Best LVLP Spray Guns
Astro EVOT14 EuroPro Forged LVLP Spray Gun
Our first gun is probably one of the most impressive on our lists, manufactured from a lightweight material that is not only durable and easy to clean, but will keep in your tool shed for months.
This device comes highly rated by users on Amazon, giving you everything that you'll need for close-up paintwork – introducing the Astro EVOT14 EuroPro Forged LVLP Spray Gun.
This spray gun has been designed to last. Even if you only spray paint things once every few weeks, then this model will stay in relatively good condition – as long as you clean it thoroughly after use.
This spray gun is resistant to corrosion, so you can even leave it in a damp basement environment and it will not succumb to rust and other water damage. This has an air curtain feature that will reduce the amount of back spray and keep your line of spray in relatively good condition.
PROS
This has a very soft trigger, so if you are thinking of spraying for a few hours, then this is the perfect unit for you.
This product is great for painting on different surfaces, whether metal, wood or plastic, you can be sure that the paint will be spread across your thick and evenly.
This spray gun utilizes a low air compression facility, so you won't experience pooling or streaking issues on your final paint job.
You can use latex paint or lacquer in this canister – it won't stick to the inside owing to the stainless steel composition.
The aluminum forged body is ideal if you're planning on using it for years on end, the sturdy body is resistant to scratches and staining.
CONS
The price – being the best on our list, unfortunately, comes at a price. If you want something a little cheaper for an occasional spray, then we'd recommend a cheaper model.

The soft trigger might take some users some time to get used to.
Sprayit SP-352 Gravity Feed Spray Gun
Our next brand of spray gun is great for spraying lots of surfaces in a short space of time, largely owing to the bigger storage tank.
This has a very durable stainless steel one-piece body that is gravity fed, giving you a lot more power behind your spray – introducing the Sprayit SP-352 Gravity Feed Spray Gun.
This spray gun might require additional cleaning, although the low compression rate will result in a lot less clogging in the nozzle. This operates at a maximum pressure of 60 PSI, which makes for good and solid pressure without causing much back spray which will result in an awful final paint job.
This compressor is very portable and lightweight, meaning you can simply put it in your bag and carry it from job to job. This is very important is spraying is part of your trade and you don't want your gear to be too weighed down by heavy equipment.
PROS
This product is perfect if you are a professional sign painter or decorator and need that precision level of accuracy when it comes to your spray jet.
This consumes a lot less air, which will mean that it will last you a lot longer and give you a more consistent paint job.
It is very lightweight and easy to clean, coming in a stainless steel design that is simple to wipe down after use.
The price – this is one of the least expensive spray kits currently available on the market. If you are just starting out with your sign painting business and are on a limited budget, then this is the ideal option.
You can adjust the fan spray system of your paint gun. If you need for surface area or less, this will give you a controlled and steady stream of paint.
CONS
This doesn't give you the strongest stream of paint on the market, which might result in slightly less than a professional standard of paintwork at the end of the day.
DeVilbiss 802342 StartingLine HVLP Gravity Spray Gun Kit
Next up, we have something that is just perfect for the serious DIY enthusiast or professional painter.
This kit comes complete with an aluminum spray gun, along with multiple styles of cup sizes, air consumption and an adjustable fluid pattern – introducing the DeVilbiss 802342 StartingLine HVLP Gravity Spray Gun Kit.
This gun comes with some air regulator knobs that you can use to adjust the flow of the paint from your can. You can have plenty of different spray configurations, with a 4-inch wide range and an 11-inch length.
This piece comes in a one-piece forged body, which means that there are fewer parts to clean.
With a sturdy carry case and plenty of switchable cups, you can get a lot more life out of your painting session with this luxurious carry case. It might cost you a lot more, but you can expect to have only the very best for the price.
PROS
This spray gun is highly efficient, giving you a wide range of spraying trajectories that will give you a smooth and consistent paint job at the end.

With plenty of accessories in this kit, you can guarantee a professional standard of craftsmanship at the end.

You can swap out any cups that become congested and clogged, giving you plenty of backups that could extend your spray times by a few hours.

The carry case – as you might already know, a spray gun comes with plenty of delicate parts. So having a carry case that is durable is great if you're thinking of lugging your kit long distances.

There are numerous different spray tips that give you plenty of flexibility when it comes to having your spray at the right angle.
CONS
This spray bottle is more tricky to use than the simple standalone canister. The number of spray tips might not be appealing to those who just want to do a simple spray job.
Aeropro USA A818C Pressure Feed Airless Spray Gun
This next spray can is one that gives a solid performance for the budget price that you'll pay. It uses very low air consumption and overspray, which means no clogging.
It comes in a lightweight metal frame that you can carry easily in a material bag – introducing the Aeropro USA A818C Pressure Feed Airless Spray Gun.
You can house all sorts of different types of paint in this gun, whether it is latex or lacquer. You also won't have to worry about it going dry on the inside of your canister anytime soon, as the stainless steel will be very easy to clean.
The fluid needle will help you to thin out lacquers and thick latex paints, giving you consistent layering on most objects. The speed of the paint stream is also steady, resulting in an even consistency that some professional painters will obviously crave. This is a great unit for middle coat finishes.
PROS
This is a great budget unit – if you are looking to start a new painting business, then we would certainly recommend that you pick up a low-priced spray gun like this one.

This is one of the most consistent units in terms of spray quality and direction – you can amend the direction of the nozzle to give you that nice elegant spray as and when you need it.

This will fill in a lot of imperfections that might be covering rusted or damaged surfaces. It is the perfect unit for new painters and decorators.

The stainless steel needle gives you an extra level of precision and control over the direction of your spraying – you can choose either a wide surface area or a narrow and concentrated area for narrow spaces.

This unit has very low compression, so you will be able to make your spraying session last a lot longer.
CONS
This is quite a difficult unit to clean, coming in a two-piece design that is much harder to align.

Some of the finishes that you get with this spray gun might be around medium quality. If you want that professional standard of finish, you should choose a more expensive spraying kit.
Astro Pneumatic Tool 4008 Spray Gun
This final spray gun utilizes the power of a low compression canister to deliver you a steady and consistent spray speed.
This uses a siphoning technology to pull the paint through the nozzle at a slower rate than some of the other high-end models – introducing the Astro Pneumatic Tool 4008 Spray Gun.
This model comes with a durable metallic body that is very easy to clean, operating with a suction-led system that creates a strong airflow through your nozzle. This product will give you very consistent quality of paint job at the end of every use.
The canister itself is very lightweight, allowing you to carry it from one job to another without the need for a carry case.
As we all know, these canisters can be very delicate and can be damaged by just the slightest impact on the nozzle area. If you are traveling long distances, this will be an even more important feature.
PROS
The nozzle quality on this spray gun is second-to-none, it provides you with a solid and steady stream for up to 2 hours.

Having a nozzle that is portable will be important to those sign painters who might want to carry more than one hopper of paint around to switch between fonts.

There is a strong airflow through this nozzle, meaning that you won't be running out of air anytime soon.

This spray can is very easy to clean – we all know the hassle that comes with having to give your gun a vigorous hand wash after use. Just pop this one in the dishwasher for a thorough clean.

This stainless steel canister is very durable, for the price it's probably one of the best value-for-money spray guns on this list.
CONS
Some users have reported that this gun has a very spotty performance, leading to streaks and smudges on the paintwork.

The nozzle in this one is only 1.8mm. So if you are a professional sign painter, this spray canister might not have the power that you desire.
Buyer's Guide
LVLP spray guns are very intricate pieces of equipment and those in the know will certainly have a concrete idea of what to look for to suit their particular style of spraying.
For those newbies, you'll want to be first thinking about what exactly is the object that you'll be spraying: will it be part of a car? Will it be an entire car respray? Or are you looking to spray a set of patio furniture?
Here are a few basic things that you'll want your spray gun to be able to achieve:
What Is the Compression Rate?
As alluded to in the name of these guns, they operate with a lower compression rate. This means that the air that is pushed through them will be done so with a lot less intensity than the HVLP guns.
Having your paint move at a higher speed will mean a more consistent paint job overall, especially if your nozzle can be widened over a larger surface area. The LVLP guns will be naturally weaker, giving you a decent fan pattern with a decent transfer efficiency.
What Is The Transfer Efficiency?
Having a good transfer efficiency is very important if you want that consistent level of coverage, reducing the amount of back spray and keeping the pressure of it very low.
This will generally make your spraying experience a lot less messy and a lot easier to clean up.
How Functional Is Your Spray Gun?
Having a gun that works effectively is very important, especially when trying to cover a large area of metal or wood. You might want a gun that has a softer trigger, especially if you plan on keeping your finger held down on it for a long period of time.
You'll also need to make sure that your nozzle has plenty of anti-clog elements. One surefire way of stopping your spraying session in its tracks is when paint gets jammed in the nozzle, causing significant back spray or even popping in the steel tip.
Having a spray gun that comes with fewer components overall is a great method of making sure that you can keep it clean for longer. More detachable parts mean more pieces that you have to clean.
Buying a gun with a complete cleaning kit will also be a great way of getting rid of all the unsightly elements that can stop your spray gun in its tracks.
Make sure you flush the lines of your spray gun after every use. Do this by letting the air out of the nozzle when there is no paint in the canister. This will help fire out any foreign bodies that have become clogged up inside.
How Durable Is Your Gun?
You should look for durability and resilience in your spray gun. Lightweight aluminum is probably the best material for your spray gun, as it can withstand high impacts and is very easy to clean.
Having a solid steel spray gun might cost you a few extra bucks, but believe us when we say that you won't want to skimp on quality when it comes to a spray gun. A cheap gun will cost more to replace and will definitely drain your budget in the long run.
How Much Will You Be Paying For Your New Gun?
Price will be an important factor, depending on whether you'll be picking up more than one spray painting accessory. If you are going for a large kit with a hard plastic carry case, then you can be sure that it will probably cost you a hundred or so more dollars than a regular carry case.
We would recommend paying more for an expensive model, especially if you are frequently going to be using them. The reason being that when operating at high pressures, these guns will wear out very quickly.
If you are a professional sign painter or decorator who will probably be working frequently – more than 5 times a week – then you should be looking to shell out as much as possible for top-of-the-range equipment.
However, if you want to casually touch up the paintwork on your car a few times a month, then you probably won't want to pay through the nose for all the bells and whistles.
Does It Come With Accessories?
You can get plenty of accessories with your gun, from replacement suction cups to different styles of nozzle that will help you achieve more interesting paint styles. Having these in your arsenal will extend your paint times by upwards of a few hours.
Another useful accessory for your spray gun will be a cleaning kit. This comes with brushes and other useful items that are specifically designed to clean out dried paint from your spray gun.
Frequently Asked Questions
What Is An LVLP gun?
LVLP stands for 'Low Volume Low Pressure'', which is a gun that will provide you with a consistent pattern and a fan style spray. This type of gun is generally a lot cheaper than some of the others that you'll get on the market. It doesn't require as much of a high compressor as the HVLP guns.
These guns really are a trade-off between quality and price. You can buy them relatively cheaply and still get the same level of high-quality paint job at the end of your spraying session. The hoppers of these guns also last a lot longer than their high-pressurized cousins.
How Do Spray Guns Actually Work?
Air guns usually abide by the same basic laws of physics – the air is compressed through the spray gun and the pressure is built up to create an airflow, which then pushes the paint out of the steel nozzle in a steady and controlled manner.
Once you have built up the pressure in your air gun, then you can use the trigger to release the airflow manually. This is what creates the stream that blasts your paint onto whatever surface that you're working on. However, there are a few differences between different types of air gun.
If you have a gravity-fed system, the chances are that it will come out at a much lower pressure, having to rely on the forces of gravity for ejection. However, using a suction-fed system, you can draw the stream out using increased air pressure, resulting in a lot wider spread of paint across your surface.
When the paint mixes with the air, this results in a process that we call atomization, which will mean that you can spray the paint through the nozzle a lot more easily. However, one of the drawbacks of this process is that it creates air bubbles that can lead to streaking on your final paint job.
The main difference between HVLP paint guns and LVLP paint guns is the number of mishaps that you'll experience with the former. Because of the higher stream, then the chances are that paint might spray off at a different angle or create air bubbles in your final paint job.
Using a thinner nozzle and lower pressure, the LVLP gives you a more reliable outcome. This will certainly be more appealing to professional painters who want to leave a job well done, which will then lead to repeat business.
What Are The Different Types Of LVLP Spray Gun?
As mentioned above, there are really two types of significant LVLP spray gun: that being siphon and gravity-fed guns. The gravity-fed guns have a much lower compression rate, you will contain fewer air bubbles and give you a much more consistent paint job at the end.
However, one of the drawbacks of the gravity-fed models is the fact that the hopper is above the nozzle of the gun. Because of this design, you could see increased clogging in the nozzle, which will obviously be an issue if you are doing a professional job. This will also result in a higher degree of cleaning.
If you have a gun that is frequently jamming, then you might end up buying a new spray gun altogether, which will obviously cost you a lot more money. You could save yourself a lot more in the long run by buying the right gun for your spraying needs right at the very beginning.
Our Final Say
If you are an entry-level spray painter, then we would certainly recommend starting out with one of these LVLP spray guns. Not only are they affordable, but they are a lot easier to handle, operating with soft triggers and giving you that extra control that you need when practicing your technique.
Buying an LVLP gun is a lot surer of an investment, with the risk of clogging and misfiring being a lot less than some of the others that you might get on this list. These are perfect for smaller paint jobs or minor renovations on your DIY project around the house.
We hope that our list has helped you to find out which spray gun will be the best for your needs, giving you the right pressure levels that will guarantee control and a steady stream of paint for whatever surface you happen to be working on.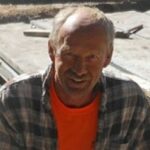 Jim Bettesworth well known for his can-do attitude and often takes jobs other companies were unwilling or unable to do. Experienced and educated in concrete construction and painting jobs. Read More.