ThatPainter is reader-supported. When you buy through links on our site, we may earn an affiliate commission. Learn More
A primer is designed to prepare a surface before the application of paint. This may be wood, metal, canvas, or a surface made from another type of material.
Have you been in the process of completing a painting project only to discover that the paint does not stick to certain parts of the surface, particularly those with an oily or greasy texture?
In some cases, the paint will stick well initially but it will begin to wear and peel sooner.
After dedicating your time to painting the surface or object, such results can of course be deflating as your efforts have not achieved the expected finish.
This is where a spray paint primer comes in. Simply applying one coat of the primer can make a huge difference to the finished appearance of the paint.
The product will act as an adhesive encouraging the paint to seal to the surface in which it has been applied. A primer can also help to minimize the appearance of blemishes.
If you are uncertain of the best spray paint primers on the market you have come to the correct place.
Top 5 Spray Paint Primers
Below, we have selected and reviewed our top 5 picks of the best products available. We have also provided a buyer's guide outlining some factors to consider and our tips for selecting the best product.
Rust-Oleum Painter's Touch Flat Gray Primer
From a brand that is recognized for manufacturing tough and durable products, the Rust-Oleum Painter's Touch Flat Gray Primer is a worthy option.
This primer can be used for interior and exterior purposes and can be applied to wood, plastic, metal, plaster unglazed ceramic, and masonry surfaces. 
Impressively, this primer provides a tight bond for the top coat of paint to adhere to. The durable formula also creates a smooth surface that is ready for painting.
Though the formula is oil-based, it emits a low odor and is resistant to chipping. As such, it provides a long lasting, effective layer of protection. 
The inclusion of double layer technology aims to enhance the quality of your project by ultimately providing double the amount of coverage.
Once applied to the surface, you should allow the primer roughly 20 minutes to dry before applying your paint.
PROS
Colors

– there are several colors available that are great for catering to different paints.

Coverage

– one 12 ounce can provides a generous amount of coverage for a surface measuring 12 sq ft.

Wide Finger Pad

– Makes the spray can more comfortable to hold and reduces fatigue caused by discomfort.

Versatility

– this primer can be used for an array of DIY projects and is suitable for both indoor and outdoor applications. 
CONS
Thin formulation

– the formula is a little thin so multiple coats may be required to achieve the desired coverage.
Krylon COLORmaxx Primer Spray Paint
The Krylon COLORmaxx spray paint primer delivers many benefits making it an excellent choice for your DIY projects.
Not only does it provide a layer of adhesion for the coats of paint but it also smooths out the surface to ensure that the paint sticks evenly for high quality and superior results.
As for surface suitability, this primer can be used on wood, metal, a range of plastics, wicker, ceramic, glass, fabrics, and much more. It can also be used to protect items that are going to be stored indoors or outdoors.
Whether you are embarking on a DIY project for the interior of your home or you're looking to give your outdoor furniture a freshen up you can be sure that this primer is going to cater to your needs.
This primer comes in a 12 OZ can and can be used to cover a surface measuring approximately 25 sq ft. Because of this, you can tackle larger projects without having to frequently stop to replenish your can of primer.
It's also easy to use as the bottle features a large button that is comfortable and easy to press. As a result, you can use this primer for a lengthy amount of time without tiring with hand or wrist fatigue.
PROS
Any Angle Spraying

– the design of the can means that you can spray the primer from any angle, even upside down if necessary.

Colors

– Available in an assortment of colors you can choose the best option for your project. 

Protection

– this primer protects the surface from rusting and the paint from fading to preserve the quality and finish of indoor and outdoor projects.

Coverage

– this product provides good coverage and can be used for a large surface. 
CONS
Odor

– this primer has a strong smell that is prone to lingering for some time following application.
Rust-Oleum Bulls' Eye 1-2-3 Plus Spray Primer
Another offering from the brand Rust-Oleum is the Bull's Eye 1-2-3 Plus Spray Primer. Impressively, this primer claims to provide 20% greater coverage providing an adhesive base for a range of projects.
Suitable for interior and exterior purposes, it can be used on metal, drywall, concrete, wood, masonry, and many other surfaces. It can also be used on new surfaces and those that have been painted previously.
The oil-based formula is compatible with both oil and latex topcoat paints. It also creates a uniform seal allowing for the application of paint without requiring the surface to be sanded down thoroughly beforehand.
Applying one coat of this primer before the paint will achieve superior results with a smooth finish.
Impressively, the formulation is resistant to stain blocking and can also eliminate the appearance of imperfections. Intended for smaller projects, this primer comes in a 13 OZ can and provides coverage to a 12 sq ft surface. 
PROS
Any Angle Spraying

– the design of the can delivers a high output of spray regardless of the angle in which it is positioned.

Versatility

– this primer can be used on fresh unpainted surfaces or over an existing layer of paint if needed.

Tough surfaces

– this primer can also be used to layer tougher surfaces. 

Comfort

– the wide finger pad on the bottle allows users to maintain a comfortable grip on the spray can and this helps to eliminate wrist fatigue.
CONS
The Nozzle

– the quality of the nozzle could be improved as it is prone to dripping and it can also make it difficult to spray the primer.
Krylon 'Dual' Superbond Paint and Primer
If you are looking for a primer that is capable of bonding to hard-to-adhere surfaces, the Krylon 'Dual' Superbond Paint and Primer is a strong contender.
Suitable for the majority of plastics, metal, laminate, and wooden surfaces, this primer can be applied without requiring you to have sanded down the surface beforehand.
As a silver metallic paint and primer, it essentially does two jobs at once. One can delivers a high quality, primed and colorful finish.
It has been formulated using oil and claims to possess excellent strength and adhesive properties. This primer will also refrain from leaving behind any drips. 
With metal, in particular, rust can be an issue that affects the quality and appearance of the surface. Impressively, this product provides maximum rust protection which will eliminate the effect of such issues.
As this primer comes in a 12 OZ bottle, it is going to be particularly useful for completing smaller projects.
PROS
Affordable

– this primer is great value and ideal for those who do not wish to spend a lot.

Versatility

– this primer can be used on surfaces and items in an indoor and outdoor environment.

Fast drying

– following application, you should expect this primer to take around 25 minutes to dry.

Durability – After this product has been applied, it lasts for a decent amount of time. 
CONS
Sparkly residue

– the primer leaves behind a sparkly residue that may not suit the visions of some users.
Rust-Oleum Professional Primer Spray Paint
Rust-Oleum manufactures some great spray paint primers and this professional standard, gray primer is no exception. It is suitable for use on a range of surfaces from wood, concrete, and ferrous and non-ferrous metal.
Not only does this primer prepare the surface for the application of paint but it also provides rust protection to enhance and maintain the quality of metal surfaces in particular, and ensures that the finished product can withstand the different weather conditions. 
The oil-based formula accounts for excellent durability ensuring that the item in which it is used on is protected against corrosion.
As for the product's uses, it is intended for commercial and industrial purposes and environments that are exposed to heavy use. 
Impressively, the spray can has been designed with a high output tip which projects the primer onto the surface at a faster rate.
As a result, it will deliver faster coverage meaning that your project can be completed in less time. It comes in a 15 OZ bottle which can cover a surface of up to 14 sq ft.
PROS
Fast Drying

– Once applied, this primer should be dry to touch in around 15 minutes.

Durability

– this primer is resistant to abrasion, chipping, and fading instead delivering superior results.

Any Angle Spraying

– the design of the bottle allows for 360 degree application.

Colors

– available in two different colors, you can select the best option for your project.
CONS
The Nozzle

– unfortunately, the nozzle sometimes causes the paint to splatter onto the surface which can affect the overall appearance.
Buyer's Guide
There are several factors that you will need to consider before choosing your spray paint primer, from when it should be used to the different varieties available. We have identified these factors below.
The Importance of Using A Primer 
A paint primer plays an essential role in achieving high quality painting results. While it may be tempting to skip this step and compensate by adding several layers of paint you will experience several issues later on.
Initially applying multiple layers of paint instead of primer will appear pleasing but the paint will begin to chip or flake away.
Using a primer saves you the chore of having to repaint the surface a short time after, instead providing an adhesive layer that the paint can cling to smoothly from the get-go.
For long lasting, superior results, using a primer is super important. 
Using a spray paint primer
You may likely be wondering when you should use a spray paint primer. Simply put, this product should be used every time you intend to paint a surface or object.
Using a paint primer will provide the paint with an adhesive surface to which it will stick to for the best results. Proceeding to paint without using a primer will result in uneven coverage. 
Applying The Primer
Now you may be questioning when a primer should be applied. The surface that you are going to be painting on must be prepped before you attempt to apply a primer.
Of course, the steps involved in this process are going to differ depending on the type of surface or object that you are going to be painting.
Some primers will not require the surface to have been prepped or sanded down beforehand but others will. If you are going to be painting on wood, it will need to be sanded down and this is particularly important if the wood is still coated with an old layer of paint.
Sanding it down will get rid of any roughness to create a smoother surface that the new layer of paint can stick to.
If you are going to be painting a metal surface you can prime it using mineral spirits as this will remove any greasy patches. If necessary, the metal can also be sanded beforehand to ensure that the surface is smooth for uniform paint application. 
Understanding Different Types Of Spray Paint Primers
As there are multiple types of spray paint primers available, it is important to choose the best option for your painting project.
Each type of primer possesses its own qualities that make it best suited to a specific type of surface. Due to the importance of a primer, selecting the best option is paramount in achieving high quality results.
Oil Based Primer
The first and perhaps most popular type is an oil-based primer. A primer of this kind is ideal for interior and exterior purposes and is particularly effective when used on a wooden surface.
By sealing the porous surface it will ensure that the paint sticks effectively. When used on cedar or redwood, an oil-based primer will stop the tannins that these types of woods release from bleeding through to the surface and affecting the overall appearance of the wood.
The versatility of an oil-based primer means that it can be used on a variety of different surfaces. However, there are a few issues to be aware of.
Oil-based primers are known to produce a rather strong smell and they can also be harmful to humans and animals due to the volatile organic compounds that they produce.
Because of this, it is important to ensure that you are kitted out in the necessary safety gear.
Water-based primer
The next type of primer is a waterproof primer, also known as a latex primer. Just like an oil-based primer, a primer of this kind offers excellent versatility when it comes to suitability with different surfaces.
As such, a water-based primer can be used on brick, metal, concrete, and softwoods. When used correctly, a water-based primer performs very well and boasts many advantages.
This includes quick drying properties and a low volatile organic compound content. Aside from this, water-based primers aren't as brittle so they offer enhanced durability presenting less risk of chipping or peeling.
A great thing about water-based primers is that they are effective in creating a smooth surface for the paint to be applied to, this includes rougher surfaces too.
Just like oil-based primers, there are a few issues to be aware of when it comes to water-based paint primers.
Unfortunately, water-based primers aren't as resistant to staining as oil-based primers which may provide concerns depending on the surface on which you intend to use it. 
Tips For Choosing A Primer
Now that you are informed on the importance of applying a primer and the different varieties available, you may now be wondering exactly how you choose the appropriate primer for your needs.We have listed some tips to aid you in your decision below.
First, it is important to consider the type of surface that the product is going to be used on.
As you can see, both are versatile options when it comes to their compatibility with different surfaces, however, you may find that one offers a better finish.
Choosing the best primer for the surface that it is going to be used on will ensure that superior results are achieved.
Next, you will need to determine where the object that is going to be painted will be placed. If it is going to be placed in areas that are subject to high volumes of traffic it must be able to withstand this contact without deteriorating in quality.
Also, assess the state of the surface, there are of course differences between painted and unpainted surfaces so you will need to select the appropriate primer to coat the specific type.
It is important to consider the type of paint that you are going to be layering on top of the primer. Different types of primers will be better suited to certain types of paint so it is important to bear this in mind when making your selection.
Finally, consider the color of the surface or object that you intend to paint. Most primers are available in a range of colors which offers a broader selection to choose from and also increases the likeliness that you will find a close match to your paint.
Other brands will offer a more limited color selection which will make the task of finding the best color a little more challenging. 
Frequently Asked Questions
Should you use a primer before spray paint?
Before spray painting an item or surface you should apply a coat of primer. This will ensure that the spray paint clings evenly to the surface.
If you do not use a primer before spray painting, you will likely find that you will need to apply several coats of the paint to achieve a desirable finish. 
Can you use white paint as a primer?
While it is possible to use a spray paint as a primer, it isn't going to provide the same adhesive surface as a primer so the layers of paint may not stick as well.
You may not notice a huge difference, however, a designated priming product will ensure that the paint sticks to the surface better.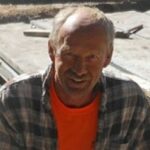 Jim Bettesworth well known for his can-do attitude and often takes jobs other companies were unwilling or unable to do. Experienced and educated in concrete construction and painting jobs. Read More.