ThatPainter is reader-supported. When you buy through links on our site, we may earn an affiliate commission. Learn More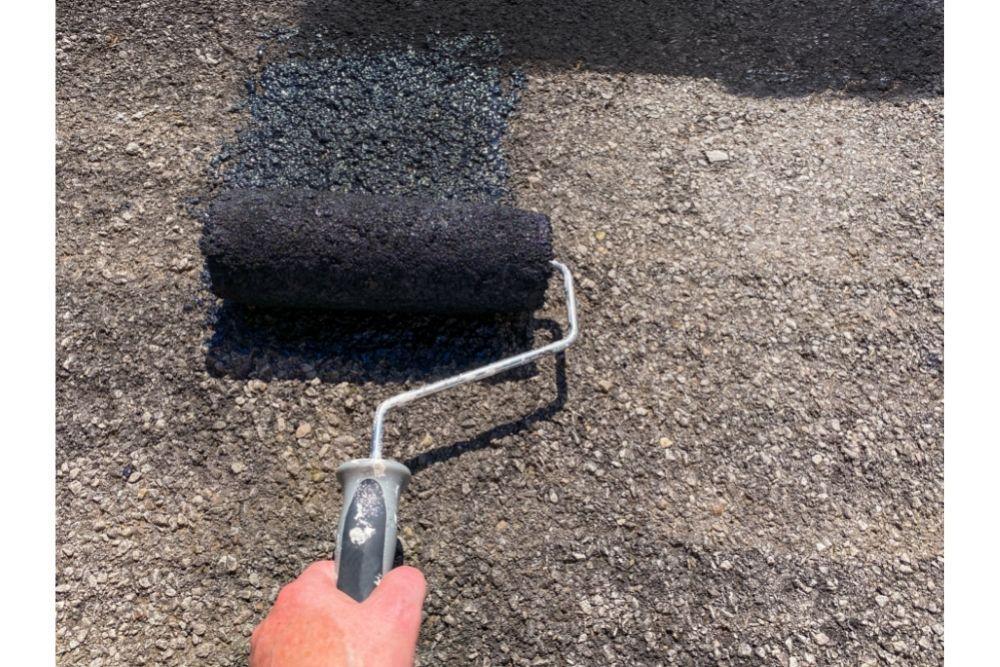 Yes— you can paint your driveway. In fact, doing so can sometimes increase the value of your property. It can give your home more curb appeal, as well as providing a clean, smooth surface that is free from cracks. 
Driveways are subject to a whole lot of wear and tear, from being exposed to harsh weather conditions, oil spills, and cracked concrete. If your driveway isn't regularly cleaned and maintained, it is likely to cause you some problems further down the road.
While painting your driveway isn't the easiest, nor the quickest of tasks, it's fairly inexpensive and suitable for non-professionals. Depending on the paint you buy, painting your driveway is likely to cost you between $10 – $20. You'll need to factor in any additional costs for painting tools and mortar if you plan on filling in cracks before painting. 
Alternatively, if you'd rather get a professional in to do the work, you can expect to pay anywhere from $50 – $200 per square meter. So ultimately, the size of your driveway is going to have a huge impact on how much this project will cost.
If you're planning on having a patterned driveway, this will usually require some stenciling. Stenciling can be pretty difficult and time-consuming which can cause aches and pains. 
If you plan on taking the DIY route, here's how:
Step 1: Clean the driveway and repair any minor cracks in the concrete. Sweep the driveway to leave a clean surface for painting. You'll thank yourself later.
Step 2: Prime the surface by mixing etch primer as instructed in a bucket of water and scrub the driveway thoroughly using a stiff broom. Be sure to wash off the primer after 10 minutes.
Step 3: Position masking tape on your driveway around the edges and anywhere else you don't want the paint to go. Driveway paint is made to last, to so it's best to avoid any unwanted brush strokes.
Step 4: Thin the first coat of driveway paint with turpentine, using 100ml per 1L of paint. Driveway paint is notoriously very thick and the first coat should be thin enough to fill the rough concrete surface.
Step 5: Next, begin by painting the edges ('cutting in') and details of the driveway using a paintbrush.
Step 6: Use a roller brush to apply the paint evenly over the rest of your driveway. Be sure to allow a minimum of 16 hours of curing time. 
Step 7: Finally, apply a second coat of paint to your driveway. You do not need to thin this coat. Give the second coat a full week to cure before you start using your driveway. 
Can you paint over a painted driveway?
Yes! It's easy to paint over a driveway that has already been painted, as long as it's concrete. Most driveways are concrete and have a rough texture. Regardless of this, there are plenty of tricks that can help to make repainting your driveway a breeze.
You'll want to start by using a paint scraper and a wire brush to carefully remove as much flaking paint as possible. Don't forget to sweep it up thoroughly, you may even want to vacuum the paint flakes away to make sure that they don't get caught up in your fresh coat of paint.
If some of the paint won't budge off the concrete, just leave it there. If you plan on painting over your already painted driveway, you're going to need to get your hands on a high-quality primer.
It's important not to purchase a bargain brand primer, as it can make or break the entire result.
How long will a painted driveway last?
This will all depend on how well it is painted. If primed and painted excellently, some driveways can stay looking fresh for up to 30 years! However, most will require a re-paint every decade or so. The weather can also impact the longevity of your driveway.
For example, those who live in sunny climates are more likely to experience cracking due to the baking heat. How often you use your driveway can also impact how long the paint will hold up.
If there's a lot of foot and car traffic all day every day, it will eventually take its toll on your driveway. 
It's also recommended that you avoid painting your driveway during the winter months. This is because the changes in temperature during drying can affect the final result. It's best to leave it to dry out in the summer sun.
It's also a good idea to ensure that there are no oil spills on your driveway before you apply primer. You should never paint a driveway that has engine oil contamination,
What color should I paint my driveway?
Most people who paint their driveway opt for warm earthy shades such as tan, sand, beige, etc. This is most likely because they're neutral and not too overpowering. However, these warmer tones can add a touch of class and elegance to your home, enhancing its curb appeal.
Another reason why darker colors are so popular is that they can mask and tire tracks or grubby stains that will inevitably occur over time. This makes maintaining your driveway far more simple. 
On the other hand, some people prefer to be more ostentatious with their color selection, opting for a patterned tile effect. This is becoming increasingly popular among the online DIY community and the most common colors used are grays, browns, and creams.
These can be stenciled repeating patterns or a single medallion. Both of these finishes require immense patience and skill, but the results are incredible and can completely transform the look of your home.
Before settling on a color choice, you should consider what shades best complement the existing colors of your home. This will make the painted driveway feel organic and fit right in with the feel of the house.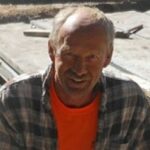 Jim Bettesworth well known for his can-do attitude and often takes jobs other companies were unwilling or unable to do. Experienced and educated in concrete construction and painting jobs. Read More.