ThatPainter is reader-supported. When you buy through links on our site, we may earn an affiliate commission. Learn More
Well, the simple answer to this question is that, yes, you can use exterior paint inside. However, is it recommended? No. This is because exterior colors include a toxic mix of VOCs, chemicals, binder, and hues that make them unsuitable for interior usage. 
One of the main reasons homeowners even think about using exterior paint inside is the firm and durable character of the paint. It has the ability to withstand extreme weather conditions as they expand and contract on the basis of the weather. However, these attractive aspects of the paint do not mean that it is safe for you to use it indoors. 
Although exterior paint can be used indoors, it is not advised. Interior paints, such as drywall, are developed for indoor walls and ceilings. They dry faster and provide a more durable surface to endure impacts, scratches, and harsh polishing. Exterior paints are used on surfaces other than plasterboard, and they change shape in response to the elements' thermomechanical elastic deformation. Furthermore, the exterior paint has a distinct feel or touch when dry, which may not be as appealing inside as it is outside.
Outdoor acrylic latex paint has a greater VOC concentration than inside acrylic latex paint. This implies that the paint's off-gassing will be unpleasant at best and perhaps dangerous at worst, particularly in the presence of those who suffer from allergies, respiratory difficulties, or chemical sensitivities. Exterior acrylic latex may keep producing VOCs even after it has dried. 
Real enamel or oil-based coatings are not recommended for interiors due to their poisonous fumes. They are usually prohibited for indoor and outdoor usage based on where you reside. VOCs induce faster damage to the ozone layer on the earth's surface, culminating in ground-level ozone. Due to the constituents that contain more significant quantities of VOCs than water-based paint, the EPA has restricted the use of oil paints in some states with high ozone levels.
Despite their resilience in outside circumstances, outdoor paints are much more susceptible to smudging and scratching when applied indoors.
What is exterior paint?
When building a home, paint is essential when it comes to beautifying our homes. We use exterior paint on the outer walls of the house being built. Exterior paint must be able to withstand moisture and extreme temperature fluctuations. It ought to be resistant to fading, chipping, and peeling. The polymers used in the manufacturing of exterior paints must be gentler for these reasons.
Reason for the question
As homeowners, it is justified for you to raise this question. Buying two paints, one for interiors and one for exteriors, can seem difficult work but can also be expensive. Hence, it is justified for you to think about using exterior paint everywhere. However, as mentioned above, while you can use it, it is better to avoid it because of the chemical components that can be dangerous to one's health. 
Difference between exterior paint and interior paint
The resin and additives used in each determine the substantive distinction between interior and exterior paint. People demand exterior paint that can endure changing weather patterns, UV ray fading, and mold from moist situations.
Outdoor paint has the following attributes as a result of these factors:
It's constructed with more elastic polymers that could also withstand temperature fluctuations, leading the paint to enlarge and contract.
Exterior paint compounds are designed to assist the paint in sticking to uneven surfaces and prevent fading and mildew.
Exterior paint compounds and resins contain and release more VOCs (volatile organic compounds) than interior paint additives and resins.
While the interior and exterior paints are available in various hues, the exterior paint has fewer finish possibilities. It's usually limited to flat, semi-gloss, or gloss enamel finishes.
Oil-based external paint is still used occasionally, but it is becoming rarer and rarer. When compared to water-based paints, oil-based paint generates far more ozone-depleting VOCs. Their sale and usage are illegal in numerous places in the United States.
The following are some of the differences between interior and exterior paints:
Interior paints are designed to withstand scuffs and stains while also easy to clean. They employ more robust polymers that are less likely to scuff or scrape and can be readily wiped with water and soap.
Interior paints seldom contain fungicides and release low levels of volatile organic compounds (VOCs).
Interior paints are available in various textures and surfaces, such as matte, eggshell, satin, semi-gloss, and gloss, as well as a variety of faux-finish effects.
Can you use interior paint over exterior paint?
The short answer to this is, yes, you can. However, is it recommended? No. Unless a primer is applied initially, the binding process will be poor. This is indeed a lot of labor for a paint coat that won't be able to withstand the weather for long.
The indoor paint on your house was never meant to be subjected to the weather. It's designed to be lighter and dry quicker. When utilized outside, the unique nature of indoor paint creates an underlying vulnerability.
The second issue is absorption. Ordinary exterior paint may be put on a bare surface like concrete or limestone and will bind without trouble due to its composition. To secure properly, interior paint requires a base that has been prepped and etched. A primer that sets with a somewhat spongy texture must be used. This provides a surface for the final inside paint to absorb into and build a bond with that when it dries. Some interior paints include a priming ingredient to help with the application.
The third problem is the absence of weather resistance inside the paint. Because it is water-based, rainfall and humidity will quickly eat away at the outside layer of inside paint. Interior paint breaks down fast due to its stiff resin chemical composition. And in a brief period in the sun, this will transform into flaking, blistering, and fading. The specks and particles wash away as soon as it rains, and the central layer painted begins to come apart, revealing the underlayer and primer.
Interior paint can potentially be applied on top of outside paint despite the disadvantages. However, it simply does not make logical sense. The absorption ability will be below. Most external paint is applied to exterior walls where interior paint fails, and the results will flake or peel within a few months.
Is exterior paint good for interior walls?
It's not a good idea to apply outside paint indoors. VOCs (Volatile Organic Compounds), colors, additives, and binders are all present in higher concentrations. The finish is thinner, more malleable, and emits hazardous vapors even when it dries. It can make humans and dogs sick, which isn't very appealing.
What happens if I use exterior paint inside? Is It Dangerous to Use Exterior Paint Indoors?
For various reasons, including expense and quality, using outdoor paint on internal walls is not advised. Nevertheless, the primary reason has to do with your wellness as a painter and the well-being of others who will be inhabiting the internal space. VOCs (Volatile Organic Compounds) and chemical odors in exterior paints can cause pulmonary, cognitive, and other disorders.
Paint for exterior usage must be more pliable and hence "gentler" or "spongy" than paint for inside use. They take longer to dry than indoor paints and emit scents even after the surface seems to be dry. Because the scents are outdoors, they usually do not pose a health risk once applied. When they're used in confined quarters, though, they become considerably more deadly.
Mildewcides and fumigants used in exterior paint are more potent than interior paint. Internal paint mildewcides and fumigants are not quite the same things. Furthermore, the adhesives and tints are manufactured using new components that are more resistant to erosion. Because of the pollutants, many professionals use breathing masks when painting with exterior paint outside, mainly while using a sprayer. Standing on a ladder and being lightheaded or dizzy is a formula for catastrophe.
Applying exterior paint to indoor walls or ceilings produces VOCs and gaseous pollutants when airflow isn't as excellent as outdoors. VOCs are required to keep the color in the paint and bond it to the surface where it would be applied. They're considerably worse if you use a sprayer rather than brushes or roller since the fumes are discharged into the air faster.
Exterior paint contains volatile organic compounds (VOCs) and chemical scents harmful to people and pets. Headaches, light-headedness, dizziness, inflamed eyes and throat, lung troubles, and concerns for people with weakened immune systems are all possible side effects. Long-term exposure can lead to more severe ailments, including cancer. Centralized heating and air conditioning units may also distribute fumes throughout a home.
Also Read: How To Get Rid Of Spray Paint Smell?
Can You Mix Exterior Paint With Interior Paint?
It's simple to combine indoor and outdoor paint in one container or can, but it might be a loss of both. It's not good to mix outdoor paint with indoor paint or vice versa. The paints aren't manufactured the same way, even though they have the same foundation and supplier. They are made up of various binders, pigments, and additives. Sunlight, air, rainfall, snowfall, moisture, and other external extremes are all considered while creating exterior paint. It has adhesion and flexibility criteria that aren't present in interior mixes. Exterior colors are inconsistent with interior paints due to the various chemicals.
Also Read: How Much Does It Cost To Paint A 2 Story House Exterior?
Conclusion
In conclusion, you can use exterior paint inside, but the drying process will take a long time. It emits toxins even after the surface appears to be dry, making you and your pets sick. Because the texture is flexible and gentler, it is not suitable for interior surfaces. If applied on internal walls, there should be ample airflow, and it should not be utilized in areas where humans or dogs sleep. Furthermore, outside paint is more costly.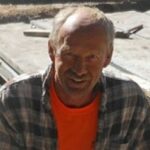 Jim Bettesworth well known for his can-do attitude and often takes jobs other companies were unwilling or unable to do. Experienced and educated in concrete construction and painting jobs. Read More.