ThatPainter is reader-supported. When you buy through links on our site, we may earn an affiliate commission. Learn More

If you have been working on some projects around the home, you may find yourself wanting to find the perfect product to apply as a finish. However, one quick search will show you thousands of options varying greatly in quality.
When it comes to the best options for DIY project finishes, the most popular and commonly used finishes are spar urethane and polyurethane. Although these substances are used interchangeably, there are some huge differences between them which can make a huge difference in the quality and results of your project.
Whether you are working on one project or a variety of projects around the home, we've gathered everything you need to know about polyurethane and spar urethane including their similarities and differences so you can learn which one is going to be best for your project and know what to expect when it arrives. 
Polyurethane
The first option you should think about is polyurethane which is the most commonly used product out of the two. Often sold as oil-based polyurethane, this finish is incredibly versatile and can be used on a variety of different kinds of surfaces, including a wide range of woods.
It is available in both oil-based and water-based projects so you can ensure that it will work best on the surface whilst also offering various levels of gloss. It provides a sleeker finish than spar urethane which makes it best for indoor projects. 
So what even is polyurethane? Polyurethane is clear in appearance and is a synthetic resin meaning that it is incredibly resistant to abrasion and chemical exposure including alcohol. Oil-based polyurethane is the more durable option that provides more protection whereas water-based polyurethane is an environmentally friendly option that contains fewer fumes and is much safer to use. 
Spar Urethane
The second option you should consider is spar urethane which isn't as well-known as polyurethane or as commonly used but is incredibly resilient which makes it great for outdoor projects.
Spar urethane was originally developed as a finish for the wooden sections of ships meaning that the ship could withstand temperature changes and harsh weather conditions without getting damaged.
Nowadays, spar urethane is used as a finish for garden furniture and means that you can keep your furniture outside at all times without worrying about its condition. Spar urethane isn't as friendly to the environment because it contains a lot of additives that prevent the project from getting damaged by the weather.
The overall consistency of spar urethane is much thicker than polyurethane which makes it trickier to apply as this can result in visible brushstrokes is not applied carefully. The results are not as sleek as polyurethane which means that it isn't as ideal for indoor projects.
Spar urethane is also available in both oil-based and water-based solutions meaning that you can choose the right finish for your project. Oil-based spar urethane contains more fumes and is more harmful to the environment than the water-based solution; however, bear in mind that no matter which option you choose, you should always make sure that you are applying the solution in a well-ventilated area. 
What Are the Differences Between Spar Urethane and Polyurethane?
Now that you know the basics regarding spar urethane and polyurethane, you'll be able to understand what makes them different from each other.
Although they may seem similar and are often described interchangeably, there are drastic differences in how they work that provide different results depending on what kind of project you are working on. Here are the main differences you need to be aware of: 
The first thing that is different between the substances is the amount of oil that each one contains. You'll find that spar urethane tends to have a lot more oil within its mixtures which makes it softer to work with as well as provides slightly more flexibility in its application once it has dried.
Because it contains more oil, spar urethane is less likely to chip or crack when the wood naturally expands over time. Polyurethane has less oil which in turn means that it is less pliable and flexible. It creates a more polished look in its finish but it doesn't hold up to hard-wearing use as much as spar urethane. 
The next thing you should think about is how each one is applied to your project. Both are applied using a brush but the brush you use differs depending on which option you choose.
If you are applying spar urethane then you should use a bristled brush because it has a thicker consistency whereas polyurethane can be applied using either a foam brush or bristled brush. Make sure that whichever option you are working with, you are applying evenly distributed strokes in order to prevent any visible brushstrokes from appearing. 
If you are working on a larger project then you may want to consider the amount of money you plan on spending on the product. When it comes to how much spar urethane and polyurethane, the results can be quite different.
Polyurethane is the more affordable choice because it doesn't contain as much oil and therefore doesn't have the same level of flexibility as spar urethane. Spar urethane isn't too expensive but how much it costs does differ depending on the brand and manufacturer. However, the likelihood is that you will be paying more for spar urethane than you would for polyurethane. 
Another factor that is dependent on what kind of project you are working on is how much chemical exposure the products can endure. As spar urethane and polyurethane are used as a finish for your project, you want to make sure that they can withstand a certain amount of damage while ensuring that the project itself looks sleek.
Polyurethane is actually more resistant to the majority of chemicals which includes alcohol and this makes it the most popular choice for projects such as tabletops and bar counters. On the other hand, spar urethane isn't as resistant to chemical exposure as it can gradually become degraded over time depending on how much chemical spillage has occurred.
Due to the smaller chances of it happening, spar urethane is commonly used for outdoor projects since it is more resilient against weather damage and has more flexibility.
The drying time should always be considered. This is because you need to think about how many coats of the finish you wish to apply and wait for each layer to dry before adding an extra coat.
It is always best to apply two or three thin layers of either product rather than one thick layer. This is because brushstrokes are more likely to be visible if you apply a thick layer and it may not dry clear as well as creating an inconsistent and lumpy texture on your project.
If you are working to a deadline then make sure you accommodate for the drying times properly so you don't find yourself making mistakes and rushing. 
It's important to think about the fumes that come with spar urethane and polyurethane. No matter which one you use, you should always make sure that you are being as safe and careful as possible when using them by working in an area that is well-ventilated as well as ensuring that you are wearing safety equipment including a mask and safety goggles.
When it comes to what fumes each one contains, polyurethane is technically worse than spar urethane but this doesn't mean that the latter is completely safe to work with unprotected. Make sure you wear clothes that you don't mind getting damaged as well as gloves. 
Lastly, you always need to think about the project that you are working on and whether it is for indoor or outdoor use. As previously mentioned, spar urethane is the best option for outdoor projects because it contains more oil and therefore has the flexibility to resist harsh weather conditions and potential damage for a longer period of time.
This is because the product was developed to be used on wooden ships so it has been designed with resilience in mind. Nowadays, spar urethane is commonly used for outdoor furniture finishes which is why most people use it for their outdoor projects.
You can opt for an oil-based polyurethane which has a slightly higher oil content than regular polyurethane but this isn't as durable or reliable as using spar urethane as it doesn't withstand temperature changes as well.
Polyurethane is the best option for indoor projects because it provides a sleeker finish which is more noticeable with indoor projects. Because indoor projects such as tabletop finishes or countertops are not going to be exposed to any outside elements, there is no concern for harsh weather or temperature changes.
Where polyurethane beats spar urethane for indoor use is its resistance to chemical exposure which is great for cooking surfaces as well as ensuring that the surfaces won't get warped or damaged from any alcohol spillages.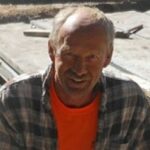 Jim Bettesworth well known for his can-do attitude and often takes jobs other companies were unwilling or unable to do. Experienced and educated in concrete construction and painting jobs. Read More.