ThatPainter is reader-supported. When you buy through links on our site, we may earn an affiliate commission. Learn More
There's one thing that's especially irritating about having painted walls. It's super easy to get stains over the walls! Now, if you've ever tried to scrub a painted wall clean, you will know that scrubbing a painted wall usually results in having some ugly blotches of removed paint. This isn't the best look for your living space! 
Thankfully, cleaning a painted wall without removing paint is a lot easier than you may think. You just need to have the right technique! The first thing that you need to do is figure out what kind of paint you have on the wall.
Is it oil based, or is it latex based? Once you have done this, you can then choose how to remove the paint. Get rid of any dust and debris that you can from the wall before you begin to clean.
You can usually do this using a brush attachment on your vacuum, if you have one. When you are cleaning, it's also important to put some towels on the floor to ensure that they are protected during the cleaning process.
Once you have done this, you should then get a mild cleaner and work your way up the wall. Wipe any smudges or stains off the wall using a damp cloth and take care not to excessively scrub, as this may remove the paint.
Sometimes, you may find that even this strategy doesn't work. In this case, get some warm water and a bit of mild dish soap. You can gradually build up the intensity as things don't work – eventually, you will find a formula that's strong enough to clean the wall.
Once you have finished, you can then dry the area using a towel. The last thing that you want is to have streaks of water messing up your wall. 
If the stain is particularly strong, you can make a remedy consisting of baking soda and water. Once it has turned into a paste, you can then rub it over the stain – not too vigorously, though!
Then, wipe the paste off the wall gently using a cloth, and dry the area. In some circumstances, losing some paint is a little inevitable. In this situation, it's best that you touch up the paint to restore the wall to its former glory.
There are also some things that you can do to make the task much easier for you in future. For instance, you should try to dust the walls on a regular basis since this will help them to look clean for longer, meaning that you may not have to clean the walls in the future.
You should also be cautious when you're cleaning areas around the light switches and the electrical outlets. Finally, try not to use colored towels and sponges on the wall, since the color may be more likely to transfer onto the wall.
How do you remove stains from walls without removing paint
Sometimes stains are inevitable on your walls, especially in places like the bathroom and the kitchen. Of course, how you remove the stains depends on the type of stain in question.
Let's start off with kitchen grease, a common cause of stains on walls. Thankfully, you can clean kitchen grease off the walls by using any good dishwashing soap.
Just dab some onto the walls gently for a while, dab it dry and then your walls should be clean. Particularly nasty stains may require a stronger solution, but in most cases this should be sufficient. 
What about your average, everyday dirt and grime? Muddy paw or handprints can make your walls look pretty dirty! There are actually products designed for this purpose – things like wall erasers are a great choice for getting rid of everyday dirt and grime from the walls.
Wall erasers are usually rather affordable and come in packs of 4. You could also get a gallon of warm water, a ¼ cup of baking soda, a cup of ammonia and ½ cup of apple cider vinegar to get the job done.
You can just put this solution onto a cloth or a sponge and your walls will be clean in no time.
Sometimes your little ones may get crayon or permanent marker marks all over the walls too – it's a parent's worst nightmare! If you have crayon marks on the wall, you can use a wall eraser to get the stains gone.
If you don't have a wall eraser, then you can use a homemade solution instead. For instance, you can get rid of swipe marks using baby wipes, or use baking soda on a damp sponge.
You can also use toothpaste to get rid of the stains or you can use a pencil eraser in a circular movement on the stain. If your little ones have gotten permanent marker stains on the walls, then you can get rid of it by putting some rubbing alcohol on a cotton ball and you can dab at the mark.
Hairspray can also work a charm!
Mildew can also be a common stain that can get on the walls. You can remove it by getting a tablespoon of white vinegar with a quart of water and put this on the wall using a cloth. Alternatively, you can also use an enzyme laundry detergent. You'll just need to follow the instructions that have been listed on the label. 
If you have water stains on your wall, then you first need to figure out what's causing the stains.
Then, once you have done this, you can rinse the stain using a cup of bleach and a gallon of water as this will stop mildew and mold from developing on the wall. Then dry the wall using a fan or a hairdryer. 
If you notice that some paint has still been removed from the wall, repaint the area as needed.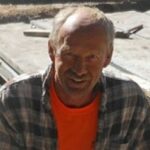 Jim Bettesworth well known for his can-do attitude and often takes jobs other companies were unwilling or unable to do. Experienced and educated in concrete construction and painting jobs. Read More.