ThatPainter is reader-supported. When you buy through links on our site, we may earn an affiliate commission. Learn More
A tacky paint surface can be rather problematic, not only does it affect the final look of your project but the stickiness of the surface is also more susceptible to collecting dust and dirt particles.
You will require the following materials for these methods of drying tacky paint; talcum powder, auto wax, cloths or rags, a heater, a fan, a dehumidifier, sandpaper, latex primer, a paintbrush, and oil-based paint. 
There are several ways of drying tacky paint, the first involves the use of talcum powder. Apply a light dusting to the painted area and then rub it in using your hands until the paint no longer feels sticky or tacky.
This option is particularly effective on surfaces where decorative items are likely to come into direct contact with the paint. You can reapply the talcum powder as and when it is required. 
Another way of drying a tacky paint surface is by using an auto wax product. This is an ideal solution for those who require a quick fix. You will simply require a cloth or rag of some kind.
Apply the wax to the cloth and then rub the product onto the painted surface adopting a circular motion.
Allow the wax at least 10 minutes to dry before using a second cloth to buff any remaining product. If the paint develops a tacky feel again in the future, you will need to follow this method again. 
To increase the speed at which the paint cures, it is important to ensure that the room is properly ventilated. This is because the paint needs access to air to cure and dry without any tackiness.
The more air inside the room, the faster and better the paint will dry. Not only must there be air circulating throughout the room, but the temperature should also be increased.
You can do this by adding a heater to the environment and focussing it on the painted surface. If both of these methods are unsuccessful in drying tacky paint you may use a dehumidifier to decrease the levels of humidity inside the room.
This is going to be necessary when the levels of humidity in the environment are rather high as this can impact how well the paint dries.
The final method involves repainting the tacky paint surface. First, you will need to sand down the tacky surface and then use a cloth to remove any dust particles.
Then you will need to take a latex primer and add a coat to the surface. Once you have done so, you can then add two coats of an oil-based paint that is the same color as the surface.
You must allow the primer and paint plenty of time to dry before applying additional coats. This method will likely be used if the paint is still tacky for a prolonged period of time, e.g 3 weeks following the initial paint project.
Why is my paint sticky after drying?
Paint can often take a considerable amount of time to dry and you may sometimes notice that even when it appears dry, upon touching it, it still has a sticky residue.
One of the most prominent causes of sticky and tacky paint is humidity. High levels of humidity occur when there is a high volume of moisture in the air.
Essentially, paint dries via evaporation, but increased levels of humidity do not allow this to happen.
Because of this, it is important to check the expected weather conditions before commencing a paint project. Ideally, the levels of humidity should be within the range of 40% to 70%. Proceeding to paint when the humidity exceeds this will prevent the paint from drying without a tacky or sticky feel. 
The temperature that you paint in can also impact the drying results. Typically, when the air is too cold, the paint will struggle to dry out.
Similarly, if the air is too warm, the paint will refrain from drying to a normal standard, instead, it is going to feel stickier than expected.
To ensure that you paint in the correct conditions, it is important to check the guidance that is provided with your chosen paint. Often the manufacturer will state the best conditions for applying this paint so that the desired results are achieved. 
The condition of the surface prior to painting will also determine how well the coats adhere to it.
Failing to prepare the surface that you intend to paint beforehand by removing any imperfections such as dirt and dust particles, mold, and existing layers of flaking paint can hinder the desired results.
In an attempt to cover up these imperfections you will often end up applying thicker coats of paint which will develop a tackiness as it struggles to dry. 
Closely linked to the previous issue concerns the application of too many coats of paint.
Although it can be tempting to apply multiple coats with the assumption that it will last longer and will cover up any previous marks better etc, this can not only prolong the time that it takes to dry but also the standard that it dries to.
Often overapplication will lead to issues with paint blocking which occurs when multiple layers are painted over one another before the previous coat has had a chance to dry.
Eventually, they will dry and adhere together. It's also likely that air bubbles will form between these layers. Whilst it may appear dry upon inspection, when you touch it you are likely to notice that it feels rather sticky.
To avoid this issue, you should first ensure that you only apply the number of coats that are necessary for your paint project. Also, you must make sure that you allow each layer of paint plenty of time to dry out before applying another.
As such, every layer of paint will be properly dried and ready for the application of the following layers and this will avoid any stickiness presenting a problem with the final results.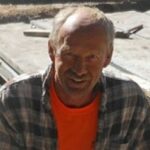 Jim Bettesworth well known for his can-do attitude and often takes jobs other companies were unwilling or unable to do. Experienced and educated in concrete construction and painting jobs. Read More.