ThatPainter is reader-supported. When you buy through links on our site, we may earn an affiliate commission. Learn More
If your car is in dire need of a new coat of paint and you don't have the money to take it into an auto repair shop then don't worry as there are plenty of options available that allow you to do it yourself.
One popular trend that has become more commonplace among car owners is using spray-on paints and the most commonly used product is Plasti Dip. This is a great product for those who want to paint detailed patterns or add a bit of flair to the vehicle.
If you are a creative person or have a clear vision of what you want your car to look like and don't want to spend thousands of dollars on having a professional do it for you, you can easily do it yourself. In this guide, we'll be taking you through everything you need to know about Plasti Dip so you can have full confidence in your ability to repaint your car with ease.
We'll be discussing what Plasti Dip is to give you a better understanding of the product as well as how long it lasts and how to correctly apply it to ensure that it stays on for as long as possible. By the end of this article, you'll be an expert in all things Plasti Dip and will be ready to repaint your car.
What is Plasti Dip?
Whether or not you have come across Plasti Dip before, it's important to have a thorough understanding of what the product is to know what to expect when you use it on your car. Simply put, Plasti Dip is a paint that has a PVC base meaning that it provides a rubberlike coating on the car.
Like many products, Plasti Dip wasn't actually designed with car paint jobs in mind and has its origins as a product for dipping various tool handles but is now primarily used for painting cars.
The great thing about Plasti Dip is its versatility when it comes to customizing your car as you can use it to paint over the entire surface of the car, paint on patterns and details, or even paint over your tire rims for a bit of extra flair. Whatever you plan to do, Plasti Dip is guaranteed to satisfy your needs and give you endless options and possibilities.
Another reason why Plasti Dip has become so popular among car lovers is that it is also incredibly easy to use so whether you have customized cars before or have no experience in the field, it is a great product to use as you simply use a spray can or spray gun to apply the paint to the surface.
How long does Plasti Dip last?
The most commonly asked question regarding Plasti Dip is how long it lasts. Understandably, when you are working on a job that involves customizing your vehicle, you want to be sure that it is going to have the durability and longevity expected of the product. One of the best benefits that Plasti Dip offers is that it can last up to three years without retouching when applied correctly.
Compared to other similar products on the market, this is by far the best in terms of reliability and longevity and means that you are not having to worry about spending extra money on retouching and repainting frequently. When applied correctly, you can be sure that the paint is going to last without losing the pigment integrity or vibrancy.
Applying Plasti Dip correctly
As mentioned in the previous section, to ensure that the Plasti Dip lasts as long as three years you need to make sure that you apply it correctly so it can have reinforced durability and longevity. The most important thing you need to remember is that you should always be mindful of how you are spraying the paint onto the surface.
Firstly, make sure that the spray can or gun is held at the same distance throughout to ensure even coverage as well as allow you to have better results. The distance you should be will be specified in the instructions. You want to make sure that there is a little paint as possible dripping or spilling onto the ground around the car. This implies that you are either standing too close or applying too much pressure as you spray.
Dripping or spilling the paint not only creates waste but can also cause marks on the surface that can be tricky to cover. A mistake that people often make is that you need to apply multiple coats to build up the color, however, if you have done the process correctly, you should only need one coat.
Make sure that you are following the instructions as closely as possible, especially if this is your first time using Plasti Dip. This will give you the best chances of success and ensure that the product provides the longevity you expect.
Is Plasti durable?
One of the main reasons why people often use Plasti Dip is its durability. It has an impressive temperature range as it can withstand temperatures between -30 °F to 200°F meaning that you don't have to worry about the paint flaking off in extreme weather conditions, regardless of what part of the car you have painted on.
Conclusion
In conclusion, Plasti Dip is the leading product in the car painting market thanks to the longevity and durability of the paint, provided that it is applied correctly. Whether you are planning to add a pattern or design to your car or repainting the entire car surface, you'll be able to benefit from what Plasti Dip has to offer.
Make sure that you follow the tips and tricks provided in this guide to ensure that you get the best results and will also mean that the paint lasts for as long as possible without needing retouching.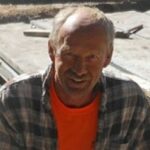 Jim Bettesworth well known for his can-do attitude and often takes jobs other companies were unwilling or unable to do. Experienced and educated in concrete construction and painting jobs. Read More.