ThatPainter is reader-supported. When you buy through links on our site, we may earn an affiliate commission. Learn More
Painting your car's bumper is not just about aesthetics. The right paint can help protect your car from the elements and make it more visible to others when on the road. If you want to paint your car's bumper, there are a few things to remember.
We've spent a fair amount of time researching bumpers and how to treat them well. How much does it cost to paint a bumper? How do you choose the right color? What kind of paint should you use?
Our guide will help you understand all you need to know concerning your bumper and how to paint it correctly. Let's get started with this complete guide!
Cost to Paint A Bumper by Yourself
The price of paint will vary depending on where you live, but it usually ranges from $10-$20 per gallon. The cost of painting also depends on the type of paint you're using and the amount needed. On average, the cost to paint your bumper yourself could be anywhere between $100 to $400.
You also need to consider whether or not you want to paint your bumper yourself or hire a professional painter. It will cost more if you choose to do it yourself because of the materials needed. These include an expensive spray gun, painter's tape, drop cloths, a degreaser, sandpaper (different grits), spray cans, and more.
Also Read: Best Chrome Spray Paints
Cost to Paint a Bumper by a Professional
If you're wondering how much it costs to paint a bumper, it's important to remember that getting it done professionally costs less than you might think. This is because a professional will offer you two options: an affordable paint job and a premium paint job.
There are several other reasons why it may be best to leave it to the professionals:
If you're doing this yourself, you could damage the vehicle. If you're not careful, you could also hurt yourself.
It would be best to search for professional companies like Maaco, whose employees are trained to handle painting equipment and get the best results. Their work ensures that your bumper will be painted efficiently and correctly, regardless of weather conditions.
Advantages of a cheap paint job
Cheap paint jobs can be a great way to give your car a quick makeover. While cheap paint jobs may not always offer the best protection or aesthetic appeal, they come with many advantages.
For one thing, a cheap paint job can be done quickly and easily. Professional painters are already familiar with working with tight budgets and can get the job done faster than you could on your own, which can help save you money.
Advantages of a premium paint job
A premium paint job can make a big difference in your car's appearance. It can also add value to your vehicle, which is essential if you plan to sell it anytime soon.
Hiring a professional will help you avoid any problems that may arise from using the wrong material or technique. You'll also get the best results possible, saving you money in the long run.
A premium paint job is essential to the car's overall appearance and functionality. It is also an important step in protecting your vehicle from the elements. A premium paint job gives your car bumper a clean, new look that will help you maintain its value and prevent future rust damage.
How to Save Money on a Bumper Paint Job
A bumper paint job is one of the most affordable ways to make your vehicle look fresh and new. Many factors can affect the final cost of your bumper paint job, but there are also some easy steps to ensure that you get a quality job done for less. Here's how:
Get an estimate from several different professionals.
Compare prices and services offered.
Ask for references from previous customers who have used their services in the past.
Watch out for hidden costs like taxes and fees, which usually increase the final price of everything when it comes time to pay up!
Also Read: How Much Does It Cost To Paint A Car Door?
How to Paint the Bumper by Yourself
Painting your car bumper is a great way to freshen up that old, dull look. It's also a great way to save money on a repaint or replacement. Paint can be tricky to work with and expensive if you go out of your way to find the best quality paint for your job.
However, if you want to paint your car bumper yourself, here's what you need to do:
Buy a primer and paint, which are available at any hardware store.
If there's rust on the back and front bumper, scrape it off with a wire brush or sandpaper first.
Make sure all surfaces are clean, then wipe down steel parts like hinges or screws that might come in contact with the paint.
Paint your bumpers with the primer and let it dry.
Apply a second coat of primer over the first one.
Let it dry for 24 hours before applying two coats of paint.
Let these two coats of paint dry for another 24 hours before sanding them down.
Once sanded down, apply three coats of clear coat to protect your work from future damage.
DIY vs. Professional Bumper Paint Job
DIY Paint Job
Choosing between doing it yourself and getting a professional paint job can be tricky. Both have their pros and cons, but ultimately, it comes down to your preferences. DIY car paint jobs are often more affordable but challenging to pull off.
Pros
You get to choose the color of your bumper paint job.
You can work with your choice of equipment.
It's inexpensive (if you're careful with your purchases).
Cons
It takes time to do (typically a day or more).
It can be expensive to fix if you run into problems with your paint job.
Professional Bumper Paint Job
On the other hand, professional bumper painting services offer more consistency in quality. A professional painter will know what colors and equipment will work best on your car, and they'll use that knowledge to get the job done correctly every time.
Pros
It will protect your vehicle from scratches and dents.
The paint job will last longer than a traditional wash and wax, which can be expensive to maintain over time.
Cons
The cost can be high depending on the professional you're hiring.
Frequently Asked Questions
Is painting a bumper hard?
No, it's not. The best way to paint a bumper is to use a primer first and then paint a basecoat. This will ensure that your paint job has enough time to dry before you go over it with another color.
How do you prep a bumper for painting?
You'll need to sand it down to prepare your car bumper for painting. Sanding it first will remove loose paint and help you get an even coat of paint. After sanding, you can apply a primer coat of paint, or if you want to restore the color of your bumper, use color-matched spray paint.
Do I need a primer for a plastic bumper?
At first glance, it might seem like you don't need a primer for a plastic car bumper, but it would be best if you primed your bumper to protect it from getting scratched by rocks, gravel, and other debris.
How much paint do I need to paint a car bumper?
The number of cans you need to paint a car bumper depends on the size of the car, its age, and other factors. Use fewer cans since you only need a few coats of paint. For example, a sedan would take approximately four cans of spray paint to coat the entire bumper.
Conclusion
We hope you've enjoyed our in-depth look at painting your car bumper. The biggest takeaway is that this is a simple process with a manageable number of steps. These tips can save you plenty of time and effort when it comes time to tackle the job.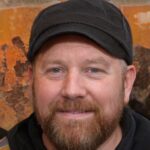 Professional Painter
Joseph is known for solving huge problems with simple DIY tricks. Now retired, he writes for ThatPainter.com to educate people on how to get their paint job just right.