ThatPainter is reader-supported. When you buy through links on our site, we may earn an affiliate commission. Learn More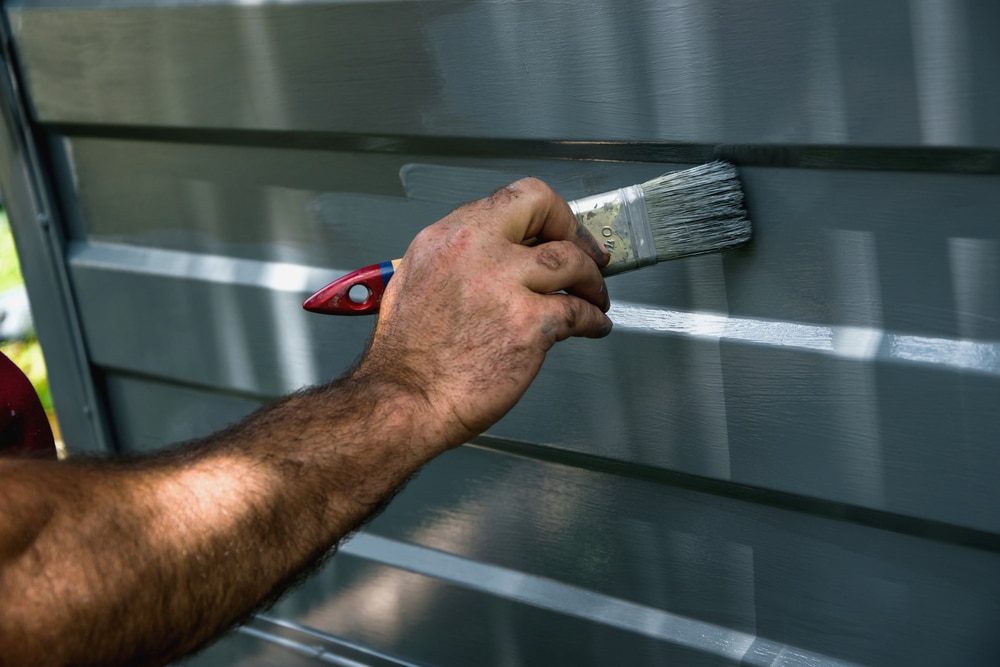 If you are embarking on a DIY project or attempting some home improvements, you may find that you are faced with the prospect of painting aluminum.
For some, this may appear to be a daunting process as you want to ensure that the outcome suits your vision. Fear not as aluminum can be painted easily by implementing the correct method.
We have compiled a guide below where we have identified the methods that you can follow to paint aluminum and the supplies that will be required in the process.
Before attempting to paint this surface, ensure that you are equipped with all of the necessary knowledge that you require to ensure that the process is as straightforward as possible.
What is aluminum?
Aluminum is a silvery-white, lightweight, and durable metal. The softness and malleability of aluminum mean that it is a flexible material that serves a variety of uses.
It is used in a range of products from kitchen utensils to window frames, home furnishings such as cabinets and also airplane parts, and high-end cars.
As a popular material, many people find ways of personalizing it to add their own touch, and this is often done by painting it. Although it isn't as receptive to paint in comparison to other types of metals, it is still possible to do so when it is done correctly.
Preparing aluminum for painting
For the best results, you will need to prepare the aluminum for painting. First, you will need to sand down the surface to ensure that it is rough so that the paint clings to it.
You can do so using medium grit, sandpaper, to simply scuff the surface. A paint primer will also need to be applied as this will encourage the paint to adhere to the surface of the aluminum.
The use of a primer will deliver high-quality results ensuring that the paint is long-lasting and durable once it has dried.
Depending on where the aluminum is going to be situated once it is painted, e.g it may be kept outdoors so it must be able to withstand different weather conditions without the paint easing itself away from the surface and beginning to wash away.
Applying a topcoat or sealer following the application of paint is also recommended as this will ensure that the paint remains stuck to the surface and doesn't fade or wash away shortly after application.
Preparing the aluminum before painting is an intricate part of the process. If the metal isn't inadequately prepared, the paint is more likely to chip and peel.
How to paint aluminum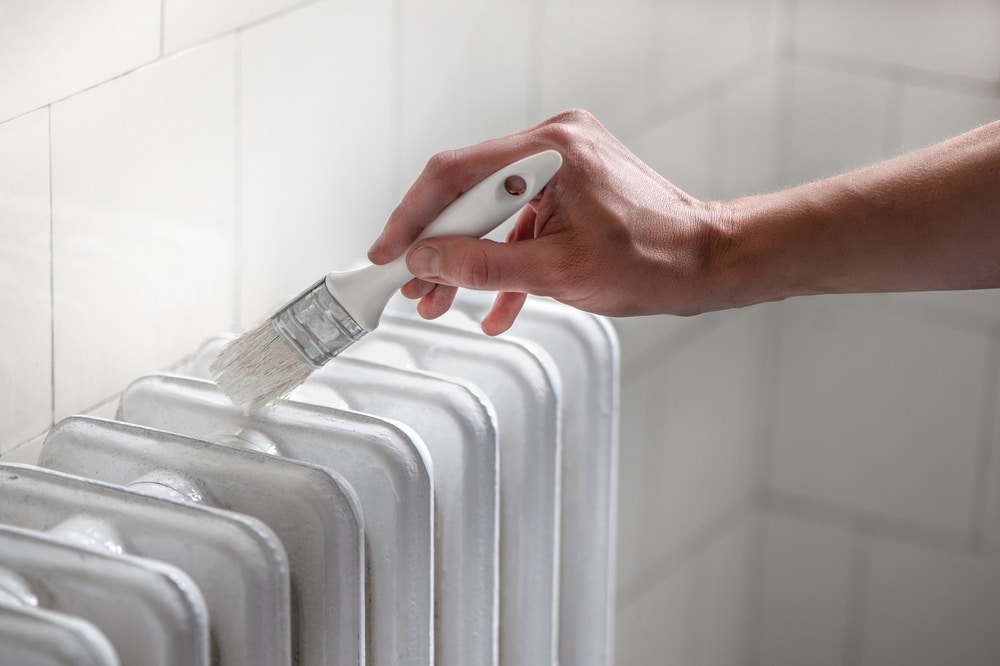 For those who are attempting a DIY transformation, spraying the surface is likely to be the selected method.
Step 1 – Sand and clean the surface thoroughly
The aluminum surface needs to be thoroughly cleaned before attempting to paint it. You must remember to protect the surface that you are going to be placing the aluminum on from unexpected paint splatters. This can easily be done using drop cloths.
Now that the surface is protected, you can begin cleaning the aluminum. It must be free from dirt, grease, or oil markings. To clean the metal you will simply require warm water and a degreasing cleaner.
Though there are specific degreasing products available, you may wish to select a general product that is used for dishes. Using a cloth, wipe the surface of the aluminum using the combination of degreaser and warm water.
Any unwanted particles or substances that are clinging to the surface will affect how well the paint sticks. If the aluminum is already covered in a layer of paint, you may require the use of a metal brush to remove it. After cleaning the aluminum, allow it to dry thoroughly.
When you are confident that the metal has been thoroughly cleaned you can sand it. Using a sanding block or sandpaper you will need to scuff all areas of the surface including the sides and corners until it develops a rough texture.
This shouldn't occupy a significant amount of time but is simply required to add texture because the paint will struggle to stick to a smooth surface. After doing so, you can then wash the metal to remove any particles of dust that have gathered during the process.
Again it is important to ensure that the surface is thoroughly dried. When you are confident that the aluminum is clean and sufficiently sanded you can progress to the next step.
If the aluminum is larger, you may prefer to use a power sander as this will consume less time by covering a larger area at a time.
Step 2: Apply a self-etching primer
Next, you will need to apply a self-etching primer as it possesses qualities that will encourage the paint to bond to the metal's surface. A primer of this kind is formulated from a combination of chemicals that will micro etch to the surface.
We would advise you to select it in spray paint form and apply it at a distance from surfaces that may be affected by splashes of the product.
The chemicals are also toxic so completing this stage in an outdoor space will prevent the chemicals and chemical scent from lingering inside your home.
You may require multiple layers of the primer and if this is the case you should allow it around 5 minutes to dry in between coats.
Once you are happy that the aluminum is sufficiently primed it will take between 4 to 6 hours to dry, however, a specified time will typically be stated on the product's packaging.
When the primer has dried you can then take the sandpaper again and wipe away any last remnants of dust or dirt. Aluminum forms a thin layer of oxide on its surface and because of this, without a primer, it will make it difficult for the paint to stick to it.
Step 3 – Apply the paint
Now comes the exciting part and that is applying the paint. Of course, you will need to ensure that you have selected a paint color of your choice.
While metallic colors tend to be a favorable choice when painting metal, there is a vast selection available so you are bound to find one that caters to your preference.
You must ensure that the paint is suitable for use on metal surfaces regardless of whether it is latex or acrylic-based.
If the aluminum is going to be kept outside, you must ensure that your chosen paint is labeled "exterior grade" as this type of paint will possess the qualities that can withstand the elements and different weather conditions.
Painting the surface white before adding the colored paint is advised but not essential. Ideally, you should try and avoid glossy paints as they tend to accentuate any dents or scratches on the metal surface.
The paint can be applied in one of two ways, you can either use spray paints or paints that need to be applied using a brush. The method that you select is likely to depend on which you find the easiest.
You should try and apply around 4 to 5 coats of the paint although if you are uncertain, you should check the product packaging as this will specify the recommended amount of layers that should be applied.
Ensure that all surrounding surfaces are protected against contact with the paint. Also, ensure that yourself and your lungs are properly protected by wearing the necessary protective clothing.
In between coats, you may find that the surface needs to be lightly sanded to remove any build-up that is going to affect how smoothly future coats adhere to the surface.
Step 4 – Allow the paint to dry
When you are happy with the finished item, you will need to allow it time to dry. Again the specifications of the paint will state how long this process should take, however, you should expect it to take at least 24 hours.
Ideally, it should be placed at a distance from other objects and surfaces and completely dried before it is put to use.
Step 5 – Apply the sealer
After allowing the aluminum plenty of time to dry you can then add the sealer and although this step isn't compulsory it is advised.
Applying a sealant is going to be particularly beneficial if the aluminum is going to be kept outdoors as it will protect it from fading when exposed to different weather conditions. This is also the case if the aluminum is likely to endure intense and heavy use.
Using a sealer can also protect the metal from chips and scratches and as a result, it will ultimately prolong the life of the aluminum by enhancing its ability to withstand a range of conditions.
You will likely need to apply multiple coats of the sealer or topcoat to ensure that it is sufficiently sealed and protected. When you are happy with the amount that has been applied you will then need to allow it time to cure.
The amount of time that this process will take is going to be stated on the manufacturer's recommendations. It is important to ensure that it is fully cured before exposing the aluminum to the elements because otherwise, it may not protect the surface as well as anticipated.
Supplies that you will require to paint aluminum
Now that you are fully aware of the process involved in painting aluminum, you are likely wondering what supplies you will require. Ensuring that you are equipped with the following will help to achieve the best results.
To complete the first step of cleaning the aluminum, you will require a cloth and degreasing product to scrub the surface and a bucket to hold the water.
If attempting to remove an existing layer of paint you may also need to use a metal brush. To sand the aluminum you will, of course, require sandpaper or a sand block. For larger pieces of metal, you may wish to use a power sander.
An essential piece of equipment that will be required for multiple stages of the process is a painting respirator, particularly if you are going to be using spray paints.
It will also need to be worn when dealing with the primer and topcoat as they are toxic and can also be harmful if you happen to come into direct contact with them.
To minimize the toxic impact of the chemicals, you should complete the process in an outdoor setting as it is airier and much more ventilated.
For the next stage, you will require a self-etching primer and this is likely to come in spray form.
Depending on how you are planning on applying the paint you will either require the use of a paintbrush or spray paint and this is closely linked to the next necessary supplies which is the acrylic paint itself, of course, you aren't going to have any luck completing the process if you don't have this essential supply.
For the final stage, you will need an enamel sealant or topcoat, however, as mentioned this stage is optional so this supply is going to be required by those who want to enhance the longevity of the aluminum if it is going to be kept outdoors.
Finally, for your protection, you will also need to wear gloves as this will ensure that your hands and arms are sufficiently protected against the chemicals in the different products that are going to be used. It will also help to keep your hands free of mess.
Also, you will likely need to use drop cloths to cover the surface that you are going to be laying the aluminum on for the duration of the process.
Final Thoughts
As you can see painting aluminum is a pretty straightforward process and less challenging than many may anticipate it to be.
Although you will require the use of several supplies during the process, you may already possess some of these supplies, e.g cloths, and degreaser, but you will also need to invest in the additional specialized products.
It is important to ensure that you select specific aluminum paint because they have properties that will adhere to the aluminum surface, something that standard variations are going to struggle to do.
Ensuring that the aluminum is properly protected is going to be hugely influential in deciding how long the paint lasts before the appearance begins to deteriorate and starts to peel or fade and after dedicating time to your project you of course want to avoid this eventuality.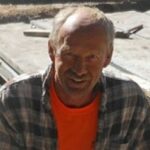 Jim Bettesworth well known for his can-do attitude and often takes jobs other companies were unwilling or unable to do. Experienced and educated in concrete construction and painting jobs. Read More.