ThatPainter is reader-supported. When you buy through links on our site, we may earn an affiliate commission. Learn More
Styrofoam, often known as "Blue Board," is a trademarked brand name for an insulating product made by Dow Chemicals. It is made of styrene and is constructed of sealed expanded polystyrene foam. After that, the styrene is purified into polystyrene, and hydrofluorocarbon is added. The Styrofoam block is responsible for installation after an enlargement procedure.
When it comes to art and crafts, styrofoam is a great option for you. It is lightweight, and you can find them in several shapes and sizes. These qualities make styrofoam an excellent choice for all of your crafty endeavors! Even though styrofoam is a trendy crafty item, its white color makes it come off as dull. This is why painting styrofoam is an excellent idea if you want it to look more attractive. This article will give you in-depth information on how to paint styrofoam efficiently. So, read on! 
Also Read: Learn How To Easily Paint Almost Anything
Can you paint Styrofoam?
This question probably popped into your mind when you decided to use styrofoam for your craft or DIY project. In recent times, painting styrofoam has become extremely popular. The short answer to this question is that, yes, you can paint styrofoam. However, painting styrofoam is different from painting other materials. You might just have tried a few various paints and procedures on your own, with some accomplishment and some not so much. This article will assist you in comprehending this material and mastering the styrofoam painting procedure so you can complete that fantastic project you've been thinking about.
How to paint Styrofoam in 5 steps
Various crafts and DIY projects use Styrofoam extensively. This is because of its excellent qualities. More and more people have found it easier to use styrofoam for their crafts and DIY projects. Painting some styrofoams will be trickier than painting other types of styrofoams. However, you do not have to worry about this because we have got you back on this! This is because styrofoam comes in different shapes and sizes. So, buckle up and read on to know how you can go about painting styrofoam! 
Step 1: Selecting the paint
There are several kinds of paint that you can use on styrofoam. Acrylic paints are the best option for styrofoam. However, there are other types of paints that you can use. We have given a detailed description of these types of paints below. 
Step 2: Cover the work area
Bring out a newspaper and tape to cover up the work area. Cover the work area by sticking down the newspaper with tape. This will prevent the work area from getting messy. If your work is too shabby, we recommend putting down a drop cloth to help protect your floors or carpets. 
Step 3: Apply Primer
This is optional; however,  it is suggested to ensure smooth paint application and the greatest possible covering of the polystyrene area. Work slowly when putting the primer to avoid missing any locations. Begin by covering and drying the sides of your Styrofoam letter, then move on to the front and back sides. Apply the primer with the proper size foam brush to the whole area of the letter, along with all corners and hard-to-reach regions. One coat of primer will be enough, and it will be extremely dry in about 30 minutes, with the next coat ready in an hour.
Step 4: Add the color
Now comes the exciting part. After the primer is set fully, use new foam brushes to paint your selected color. Paint the interior as well as outside edges first; next, go for the front and rear areas when they have dried. To get a polished look, apply the paint uniformly. Apply the next application when an hour has passed. Apply two or three layers of chosen paint color for the most satisfactory coverage. 
Step 5: Add sealant or varnish
Adding a protective layer of sealant or vanish is optional, but it will help maintain your final styrofoam letters work and offer a gorgeous touch. Once your product is totally dry, apply your sealant in a light, uniform coat with a new foam brush or spray to the whole area of the piece. The curing time may vary depending on the sealer you use. 
Also Read: 5 Best Latex Paint Strippers
How to paint styrofoam balls?
Painting styrofoam balls is a litter different from painting other types of styrofoam. It might be tough to paint Styrofoam balls without putting paint all over your hands. However, inserting a toothpick or wooden stick into your styrofoam sculpture is one technique to avoid this. This will also make the painting process much more enjoyable and far less dirty. Another tip is to rip toilet rolls into tiny bits by using them to hold your styrofoam balls firmly on your worktop as you paint. Move the ball over on the base after the paint is dry and proceed to work on the other side.
Paints to use on styrofoam
While adhering to the basic principle of avoiding solvent-based paints might be difficult, a few fantastic styrofoam paint alternatives provide practical answers to the issues of styrofoam painting. These possibilities and other unique kinds of paint made expressly for painting on the foam are available at many craft and stationery stores. If the paint isn't acrylic or tempera, it should mention somewhere else on the label that it's acceptable to use polystyrene or styrofoam.
1. Acrylic Paint
Acrylic Paint is the best paint to use when you are painting styrofoam. This is because it does not have any kind of substances or chemicals which can make the styrofoam decompose or melt. It sticks nicely to polystyrene and may be painted over it without the use of a primer. To get a complete covering, several coats of acrylic paint are necessary. In the long haul, applying acrylic paint on styrofoam might lead the polystyrene to deteriorate, so resist using it if your project's purpose is to last.  You can find Acrylic Paint in your local stationery or crafts store. 
2. Latex Paint
Latex paint is also a safe option for painting styrofoam. Since it is made of acrylic resin, you can trust this paint when painting styrofoam. Because this paint is typically used to paint structure foundations and takes more time to set, it is best suited for mid to big Styrofoam products. Water-based paint takes more minor applications to reach desired coverage. However, this is not as durable as acrylic paint.  This is not to say that latex paint isn't an option; it implies that it's best applied on an item that won't be subjected to temperature changes that might create cracks.
Also Read: Enamel vs Latex Paint: What is the difference?
3. Tempera Paint
Tempera paint is another fantastic styrofoam paint choice that adheres nicely to polystyrene objects. Because this paint is water-based, you should only use it on Styrofoam which will never be exposed to water. Tempera comes with a limited color palette and does not mix well. But, there are many finish possibilities available, and you can find these paints at most craft and stationery stores.
4. Spray Paint
One concern that may have occurred to you is whether you can use spray paint on styrofoam. Yes, you can use spray paint on styrofoam. However, you can only use certain types of spray paint. Liquids and other corrosive elements in most spray paints will disintegrate polystyrene. So, if you're searching for spray paint for a Styrofoam project, remember to check the label to make sure it's foam-safe.
Also Read: 5 Best Silver Spray Paints
FAQs
Is it safe to paint styrofoam with kids?
Yes, it is definitely safe to paint styrofoam with kids. However, we do recommend using Tempera paint because it is a safer paint to use around kids as it dries quickly. 
What is the best way to paint styrofoam?
Painting polystyrene items is best accomplished using acrylic or water-based paints like poster paints. For any Styrofoam job, these paints give a rich, long-lasting covering. Another practical and enjoyable approach to painting styrofoam is to combine a few drops of food coloring with a spoonful or so of white glue and spread the solution evenly over the surface.
Do sharpies work on styrofoam?
Oil-based sharpies can be used on Styrofoam. This medium may be used on various surfaces, especially foam, and is perfect for little styrofoam decorative tasks such as sketching on polystyrene cups. The best thing about sharpies is that there is no need for preparation, sealing, priming, or drying.  
Is it OK to dye styrofoam?
Dying it is a quick and easy way to add color to your styrofoam. If you do not have the time to paint it, follow the steps mentioned above. Fill an old cup or paint tray with white glue. Mix with some drops of food coloring until well combined. To use a grip, insert a toothpick or skewer inside the ball. The ball can then be rolled in glue. The styrofoam ball will be colorful when the adhesive dries.
Conclusion
Styrofoam is a very attractive and easy-to-use crafty item. Painting it the right way will elevate your craft project and make the styrofoam look more beautiful. You must choose the right paint and ensure that you have let the styrofoam fry before assembling it in your final craftwork. We hope that this guide has helped you identify the ways to paint styrofoam and will help you with your crafty projects. Best of luck! If you want to know more about painting a wall, click here!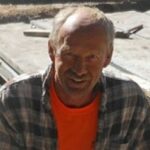 Jim Bettesworth well known for his can-do attitude and often takes jobs other companies were unwilling or unable to do. Experienced and educated in concrete construction and painting jobs. Read More.