ThatPainter is reader-supported. When you buy through links on our site, we may earn an affiliate commission. Learn More
Peeling paint is incredibly irritating, especially when it's on your porch and everyone can see it. You may have taken every precaution in the book, but at some point there is a chance that your porch paint may start peeling. Of course, you're wondering why that is!
The fact of the matter is that there isn't one specific answer to this question. In fact, there are a number of different reasons why porch pain may begin to peel. The first reason is perhaps the most obvious one: the weather.
Porch paint can begin to peel if it was applied when the weather was too cold or too hot, namely above 30 degrees Fahrenheit or under 10 degrees fahrenheit.
If you put the paint on during these weather conditions, then the paint may not adhere to the surface well, and the paint may also struggle to dry properly. You will likely notice that the paint begins to peel after only a short time in these situations.
There's another common thing that can cause porch paint to peel, too. If you have damp in your home, then you may have already noticed that the paint inside your house peels more often. Well, the same problem exists for the exterior of your house.
If the surface is subject to an excessive amount of moisture then it may be more likely to cause your paint to start peeling. If this is the case, then you will likely need to get a sealer or a primer in order to stop this from happening time and time again. 
Preparation is crucial when you're applying porch paint. Why? Well, if you fail to prepare the porch enough before you paint, the paint may be more likely to peel!
Before applying a coat of paint, you first need to ensure that the previous coat of paint has been removed, either by sanding or scraping it away. You will find that if you fail to do this, your porch will experience the same problems that you had before.
In addition to this, choosing ill fitting products for your porch can also result in peeling paint. If the paint or the primer isn't very good, then you will likely fail to have long lasting results. Sometimes it's better to pay a little more money to get more value for your money.
The best thing to do is to ensure that you've covered your bases before you've started painting. Apply your paint during the right weather conditions, to start with. Make sure that you choose high quality products that are known for providing long lasting results.
Of course, you should also ensure that you have applied the paint and primer properly, and done all of the right preparation in advance. If you follow this advice, then you are less likely to get unfavorable results.
How do I keep my porch paint from peeling?
If you don't want your porch paint to peel, then the best thing to do is take preventative measures.
Paint peeling usually occurs because something has been done during the application process, so if you apply the paint properly you may find that you are less likely to deal with your peeling paint problem.
The first thing you should do is pay attention to your application process. Ensure that you have sanded away the previous paint on the porch before applying new paint. This helps to ensure that you don't have old dirt and debris under a new layer of paint.
Then, once you have done this you need to ensure that you choose the correct paint. Choose a high quality paint – if you choose the cheapest option out there then you may find yourself with peeling paint because the quality of the paint isn't that great.
You get what you pay for, and if you want longevity you should be looking for a good quality paint. When you are applying the paint, ensure that you are doing so in the right weather conditions.
Don't apply it when it's too hot or too cold, otherwise the paint will fail to dry correctly. This can result in peeling paint.
You should also try to avoid applying the paint during rainy weather. Check the weather forecast before painting, if you can. Moisture can be problematic for your paint job, and can make all of your hard work go to waste!
If you have done the painting process correctly then you will find that there is a lower likelihood of your paint peeling. With that being said, you should always monitor and maintain your paint job on your porch.
Do some annual maintenance to ensure that peeling paint does spread across your porch. Make sure that you are checking that there aren't any damp problems on the porch throughout the year, and take remedial action if damp does become a problem.
Damp can cause issues like raw wood rot, which is something that you want to avoid if you would like to have a pristine looking porch. 
If you follow the above advice then you will find that your paint peeling problems will be minimized. Ultimately, it's about making sure that you're applying the paint correctly and taking care of your porch.
If you apply the paint correctly then it's less likely to cause you problems further down the line, meaning that it costs you less in the long run. Also, maintaining the paint on your porch by doing regular inspections can be a chore and it can take time.
With that in mind though, it will take you far longer to repaint the entire porch. It's worth giving up a little bit of time every few months to ensure that everything is in good condition in order to save yourself both time and money.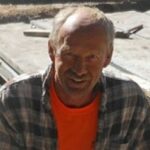 Jim Bettesworth well known for his can-do attitude and often takes jobs other companies were unwilling or unable to do. Experienced and educated in concrete construction and painting jobs. Read More.