ThatPainter is reader-supported. When you buy through links on our site, we may earn an affiliate commission. Learn More
Removing old paint from your living room walls or your bedroom doors can be an incredibly time-consuming task. If the paint is particularly old, then chances are that you might damage the wall or the wood of the surface you're working with.
That's where a decent heat gun comes in. But maybe you've worked with a heat gun in the past and found that they aren't particularly great at generating enough heat to melt off the existing paint. Or maybe your paints are too strong for this task.
Sometimes you might be limited by a cord that is too short or a power supply in a cordless model that simply does not keep your heat gun powered for long enough. You might also have an issue with a gun that is too large and you are unable to store it in your toolshed.
So what exactly are the best heat guns for paint removal? What features do the best paint guns have and what accessories do they come with to give you the ability to strip paint in record time? How much will a decent paint gun cost you in terms of price?
Well, if you are struggling to remove your stubborn paint markings, then look no further! We have painstakingly researched the best heat guns that are currently available on the market.
We also have a buyer's guide that will help you to identify which heat gun you need for your particular paint job, as well as some frequently asked questions from DIY enthusiasts.
First, we're going to give you a list of some of our top picks with a few of their best features:
Top 5 Heat Guns To Remove Paint
Now that you've seen which ones are our favorites, we're going to give you a more in-depth summary of each model, what makes them so good and which specific model will be the most suitable for your needs.
Wagner Spraytech Heat Gun
Our first heat gun we have rated as one of the very best on the market – and the internet seems to agree with us!
With literally thousands of positive reviews on Amazon, you can't help but take notice. This is an economic model that is extremely easy to control, removing paint safely and quickly – introducing the Wagner Spraytech Heat Gun.
One thing you'll definitely want from your paint gun is the ability to stay hot for a long period of time. You might want to remove all the paint from an old door in one session, and this will be the perfect heat gun for that very task. With a low heat of 750-degrees, you can use this on your wood surfaces without burning.
You can even lie this heat gun on its back and use it in a hands-free operation. This is great if you want to strip paint from wire, having control over the surface of the wire so that it doesn't burn up.
PROS
Safety – this is one of the most important aspects of a heat gun, and this one has plenty of built-in features such as a stand on the base that allows you to heat hands-free.

This unit will not overheat when operated for long periods of time, this is particularly useful if you are stripping paint in your family home.

You have two fan speeds that can be operated for different heating levels – if you want to remove paint from steel, then we would recommend turning this up to this highest setting.

This one can be cranked up to 900-degrees, so you can make short work of those painted steel garage doors.

You can do plenty of things with this heating gun – loosening rusted old nuts, stripping hardened paint or making old wiring flexible enough to bend into new configurations.
CONS
Some users have reported failures after one year of use – including a faulty on/off switch and a dead battery.

Some users have also reported that this unit produces smoke and has even melted in some instances.
Black and Decker Heat Gun
This next one is the best option for those who are working to a budget – although this doesn't mean that you sacrifice any of the quality! This is a dual temperature gun that gives you as high as 1000-degrees when put on full blast.
It has a very high-powered heating rig that won't overheat – introducing the Black and Decker Heat Gun. This is a very lightweight and compact unit, making it great for storage when not in use. This one won't take up too much space in your toolshed!
This has a wraparound cord and plug, both of which are also very easy to store. This is a great unit for removing old paint from many different styles of surfaces including wood, steel and porcelain. It can also be used to reheat an icy outdoor water pipe.
This unit's defining feature is the price tag- perfect for a handyman who is trying to count the dollars.
PROS
This device comes with a built-in stand that will allow you some hand-free operation. This is ideal if you need to mold some wiring and don't want the surface of it to get too warm.

It is built to cool down nice and quickly, a great little safety feature that will be very important to those working around pets and children.

You can use this heat gun for all manner of jobs, including loosening rusted bolts and thawing out frosted taps on the side of your house or vehicle.

The handy trigger will allow you to operate the heating elements with the utmost control – you can reach up to 1000 degrees on temperature, which is very useful for those more stubborn paint jobs.

This has a very powerful 1375 watt heating capacity – you can rely on this one to blitz your painted surface quickly, no matter what material it is made from.
CONS
This one has a cord, so you might find your movements restricted.

The heat levels might not reach those of other models, so you might struggle to remove those more stubborn paint markings.
Dewalt 20V Max XR Cordless Drill Combo Kit
This next kit is really for those gung-ho DIY enthusiasts, coming with a fantastic set of accessories that will really help you with any paint stripping duties that you have to tackle.
This will probably be more appealing to a professional handyman who relies on having all the tools at his disposal for the job at hand – introducing the Dewalt 20V Max XR Cordless Drill Combo Kit.
Not only does this come with a drill, but you have a heat gun too. This gives you pretty much all the basics for a renovation. If you are thinking of transforming your old Victorian door with new screws and a lick of paint, you can't go wrong with this drill set.
There are 42 minutes of battery life with your heating gun, but there is plenty of power in the heating unit to deliver high intense heat. This is also cordless, giving you plenty of freedom to move around all the corners of your door frame or take it outside to your metal garage.
PROS
The accessories – this is why we have dubbed this one as our luxury option, coming as it does with a hard case to protect your high-end equipment.

The heating gun has a built-in LED bulb that will allow you to work into the late evening hours if you have a job that is taking longer than you anticipated.

Being cordless, you can take this practically anywhere, giving you the flexibility to get into any corner of your object without having to worry about trip hazards.

The built-in stand – this gives you the ability to be work hand-free, perfect if you need to heat some copper or steel wiring from all sides without having it snap.

The heating gun has a brush-free motor that gives you a lot more cordless runtime than some of the other brands on this list.
CONS
The fact that your heating gun only has 42-minutes of battery life will be a hassle to those carpenters or DIY handymen who need that little bit of extra life for a larger job.
Porter-Cable Heat Gun
This next heating gun is perfect for those users who want to have something in their tool shed for stripping off paint quickly and efficiently.
Considering the price and the number of features that it has, this is a very decent gun to get. With a 6 foot cord, you have plenty of freedom to get into those tight corners – introducing the Porter-Cable Heat Gun.
This gun comes with a built-in stander that you can use for soldering wire or heating up metal elements with the utmost control. You can also use it to heat up rusted nuts and bolts that are seemingly impossible to remove with just your hands or even the sturdiest of spanners or wrenches.
This has a variable control dial that you can use to alter the heat to within the degree. This will be very important if you feel that the higher heat is damaging the surface of whatever you are trying to remove paint from.
You'll want to get that balance of removing paint and rust but not damaging the substance underneath.
PROS
This is a great budget unit that will be able to do the most basic of heating jobs, whether it is unscrewing rusty bolts or giving your door that new lick of paint.

This has a 6-foot cord that gives you more versatility while minimizing the trip hazards that shorter, tighter cords can always create.

You can balance this one on its base, giving you hands-free support that will enable you to solder and bend old wiring.

Comparing the price with the range of features, this is a great unit for home DIY use, giving you enough power and heat while being small enough to store conveniently in your toolbox or garage.

This provides an ample 1500 watts of power, cooling down quickly once you have finished, with a bracket in the handle.
CONS
There is no celsius temperature option, which might be confusing to those users who are used to this type of heat reading.

Even though the cord is lengthy, it will still limit you, particularly if you are working in a cluttered studio.
Dewalt Heat Gun with LCD Display & Accessory Kit
Our final heating gun unit is another one for those who want that extra heavy-duty heating capability, coming with a bumper crop of accessories such as a scraper, nozzles, with a clamshell carry case.
You can also control the temperature with an LCD screen that will give you the current temperature – introducing the Dewalt Heat Gun with LCD Display & Accessory Kit.
You can have a great degree of control over your heating gun, with a temperature gauge that can be altered to within the degree. This granular style of temperature control is very important if you want to strip paint and rust while leaving the surface intact. This unit tops out at a very impressive 1100 degrees.
Having different nozzles on this heating gun gives you a much greater versatility of the surface area that you're heating. This also has plenty of built-in safety features such as an overload prevention feature that will automatically detect when the unit is overheating and will switch off accordingly.
PROS
This has an LCD display that will give you a reliable temperature readout, which is ideal to stop the whole unit from overheating.

The safety features – this will be very important when it comes to making sure that your unit does not overheat or burn your hand. It will automatically switch off when it gets too hot.

This comes with plenty of accessories that will help make your paint stripping job all the more simple – including scrapers and multiple sizes of nozzle.

The hard case of this set will protect your heating drills – this will be very important if you're working on a building site and need to keep it safe from the various hazards that you can find there.

This unit can be cranked up to over 1000 degrees, which is amazing for anything who wants to burn the rust of metal or scrub their garage down to its original materials.
CONS
This is one of the priceless units on this list, you should only pick this up if you are serious about your DIY or are a professional handyman.

Some users have complained that some of the attachments on this device do not screw on tightly enough.
Buyer's Guide
When buying your next heat gun model, you'll want to think about the intensity of the job that you'll be doing as well as how frequently you'll be using your heat gun. There are plenty of models of heat guns out there, including gas- and electric-powered options.
The most popular options of a heating gun are generally electric, as these are much safer and have plenty of built-in features that will prevent your gun from overheating over time.
These are also a lot smaller, so don't require additional fuel and are easier to wield than the gas-powered units.
Electric Or Gas-Powered Heating Guns
Electric models are generally considered to be the pow-end pricing option, so if you are looking to save a few bucks on a more reliable unit, then we would recommend that you seek out an electric option.
However, even these electric options come in two different varieties: with a cord or without a cord. The cordless options certainly give the DIY enthusiast much more flexibility, especially if you are working around a complex object such as a door or a windowpane and you don't want that cord snagging and severely impeding the quality of your work.
A lot of these electric models also have a dual heating function that gives you a much higher degree of control over your heating output. These guns also operate at much higher temperatures.
Nozzle Choices
There are many different styles of nozzle that will help you to hone your heater to get the best heat output for whatever project you happen to be doing. Think about it: you won't want to have the same amount of heat for wood that you do for metal.
Each different nozzle will result in a different outcome for your project. Here is a comprehensive list of some of the most popular nozzles that you can get for a heat gun:
Spoon Reflector Nozzle – This will form the air and heat that comes from your gun into a conical shape. It then flips that heat back around off a small hook or a spoon-shaped piece of steel. This is the perfect nozzle for soldering.
Fishtail Nozzle – This pushed your flame into a flattened shape, ideal for steel surfaces where a wider area of heating is required.
Cone nozzle – this nozzle is tapered so that you have a much narrower concentration of heat. This nozzle comes in a very unique tiered style that will help for concentrating your heat over a smaller surface.
Inbuilt Scraper Nozzle – The built-in scraper will really help you to shift some of those more stubborn paint marks. By combining the intense heat and the hard metal scraper that attaches to the end of your heating gun, this is perfect if you're working with metal.
How Do You Remove Paint With A Heating Gun?
The main premise of using a heat gun is very simple – all you have to do is remove the top layer of paint by using heat to reduce it to its original state, that being liquid. Once the paint is pliable, you can easily remove it with a scraper.
The method of softening this paint works well on either hard or variegated surfaces such as brick or steel. It is great for renovating old walls or if you want to apply a new coat of waterproof paint on an old garage door, but you need to remove the top layer first.
There are a few different methods that you can use with heating your surface, one is by getting it to the right temperature quickly before putting down your heat gun and scraping the paint off with two hands.
Or, as mentioned above, you can buy a heat gun with a built-in scraper, which will allow you to scrape as you heat. Either way is very efficient, although you'll want to make sure that you don't burn yourself and that your work area is clear of other debris and, more importantly, pets and children.
Frequently Asked Questions
What Is The Proper Method Of Using Your Heat Gun Safely?
A heat gun is a combination of fairly volatile components – that is a stove and a gun. It fires heat out at a rapid rate, so it should be treated with caution when handling. If you leave your gun lying on its side while it is switched on, then the chances are that it will catch fire or overheat.
This is a tool, but it is also an electronic piece of equipment. If safety is on your mind, then we would suggest that you buy a flamer that has a built-in safety feature. Some guns automatically shut themselves off when they get to a certain temperature.
One thing that probably goes without saying, but we'll state anyway: you should never point your gun at exposed flesh. This could lead to severe burning. Plus, if you are using your heating gun around children or animals, make sure you place it out-of-reach during the cooling-off period.
Some guns get to a temperature of around 1000 degrees in just under a minute. The kind of heat generated is very concentrated, it is not like a candle that operates at a very low intensity. Even if you wave your hand over this for just a second, you'll suffer from extreme burns.
Should You Let Your Gun Cool Off?
Yes, you should have designated warm-up and cool-down periods. If your gun gets too hot, then the chances are that it will start to malfunction and might even explode in your hands, causing irreparable damage.
If you want to switch between nozzles, then you're going to have to deactivate your heat gun and let it stand for around 45 minutes. This is the more surefire way of guaranteeing that you won't burn yourself when handling.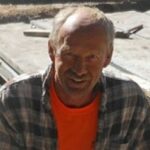 Jim Bettesworth well known for his can-do attitude and often takes jobs other companies were unwilling or unable to do. Experienced and educated in concrete construction and painting jobs. Read More.