ThatPainter is reader-supported. When you buy through links on our site, we may earn an affiliate commission. Learn More
Have you ever wondered how to paint chrome? Chrome is a shiny coating of metal that is easy to apply to almost any surface. It produces a mirror-like finish and is mainly used on cars and motorcycles. Chrome paint is resistant to scratches, corrosion, and rusting.
It's not hard to paint over chrome, but there are some steps you need to follow before you do. This article will discuss how to paint over chrome and ensure that the paint sticks onto your vehicle without peeling off or fading away.
Can You Paint Over Chrome?
Yes, you can! It's pretty easy. First, you'll need to sand and prime the chrome surface. Sanding will create a rough surface, allowing the paint to bond better than it would if you didn't sand it. Priming is crucial because it ensures that there aren't any contaminants on the chrome that could get into your paint job.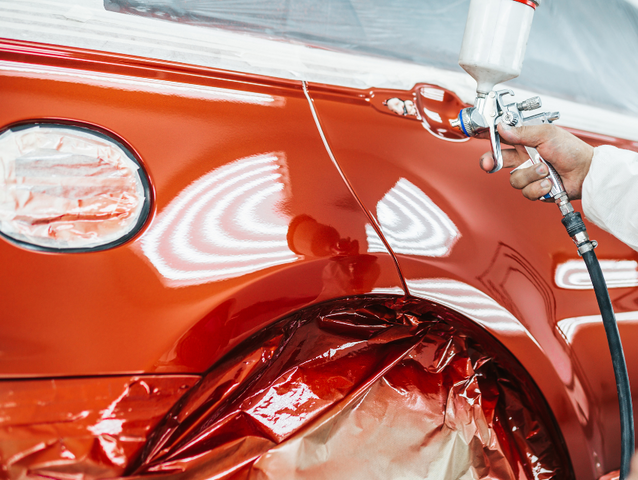 If you're using a sprayer, cover any areas you don't want to be painted with an appropriate masking tape.
Once you've done this, resand and prime again. This step will give your final coat of paint something to hold onto and help prevent chipping or peeling down the road.
Now it's time for painting. Use acrylic or latex paint for best results. Acrylic paints are more durable, but latex paints tend to be easier to work with (especially if you're using a brush).
Best Kind of Paint for Chrome
The three kinds of paints you will need are primer, chrome paint, and a sealer. Use automotive metal primer or a rust-inhibiting primer for metal surfaces if you want to paint over rust or cover other damage to the surface.
Latex metal or automotive enamel paint should be used for painting over a clean primer surface. You'll also need one of two different sealers: one that gives you a glossy finish or another that gives you a flat finish.
How to Paint Chrome
People often ask how to paint chrome, but it's not that different from painting any other metal. Chrome painting is a method that has become very popular in the automotive industry. The process involves adding paint layers to a vehicle's depth and texture. This section will provide an overview of preparing a surface for primer, priming the chrome bumper, applying the paint, and finishing touches.
Equipment Needed
Step-By-Step Guide To Paint Over Chrome
Thinking about painting something but not sure how to get started? We will now go through a step-by-step guide on how to paint chrome.
1. Prepare a surface for primer:
The process can be a little tricky if you've never done it. Here's everything you need to know, from prep work to the final finish.
First, use a screwdriver to remove the screws. Then, you'll need a cordless heat gun or hair dryer to help soften any glue that still holds the bumper. After that, pull the bumper off.
Cleaning the chrome bumper
Wash the chrome bumper with soap and water. Be sure to rinse well and wipe away any excess water. Then, you need to let the bumper dry completely before moving on.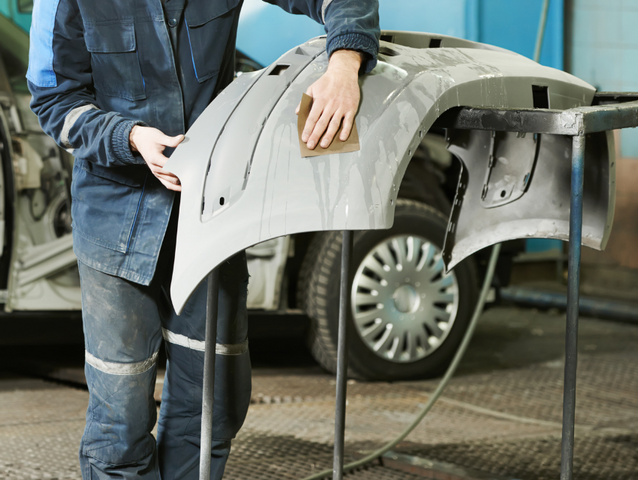 Remove rust from the car's bumper.
To remove rust from chrome:
Mix vinegar and baking soda until they form a thick paste.
Apply the paste with a cloth over the rusted area on your bumper and let it sit for about 5 minutes.
After that time has elapsed, use steel wool to rub off the rust from your bumper.
Wipe down the bumper with water or soap to remove all traces of rust and have a clean surface ready for priming.
Sand the whole chrome bumper.
Prep your chrome bumper by sanding it with a dual-action sander. Use 40 to 60 grit paper for deep scratches or flaking spots. You can also use 80 to 120 grit paper for minor imperfections and 360 to 600 grit paper for a very smooth surface.
Also Read: How to Remove Spray Paint from Wheels?
Clean the bumper with grease and wax remover.
The best way to clean up a messy bumper is with wax and grease remover. Spray the area you plan to clean with the mixture and rub it in with a towel. Wipe off all the excess cleaner after 5 minutes and let it dry before reapplying. Give your work a chance to dry thoroughly before applying paint.
Cover the bumper with masking tape.
To prepare your bumper for primer, cover any areas of the bumper you don't want to be painted with masking tape.
2. How to prime the chrome bumper:
Here are some tips for priming the chrome bumper, giving it a smooth, shiny, and durable finish.
Prepare your work area and safety gear.
When you're ready to start spraying, set up a ventilated spray booth and wear gloves and eye protection. Always remember to wear a respirator when spraying paint or other chemicals.
Use self-etching primer to spray the chrome bumper.
To paint your bumper, spray it with self-etching primer. This will help your regular paint adhere better. After spraying two to three coats of self-etching primer on the whole bumper, wait 3-4 hours before sanding.
Use a regular automotive primer to spray the bumper.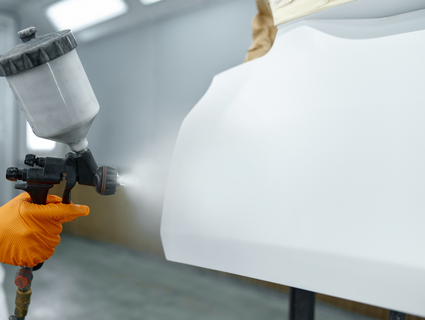 Next, You can apply two to three coats of a regular automotive primer. This primer will help bond the paint to the chrome, strengthen the metal, and prevent rusting. It also helps prevent peeling or cracking after applying your new color scheme.
Sand the primer without touching the chrome surface.
Sand your primer using fine sandpaper (400 to 600 grit). Make sure you only sand against the primer and not the chrome. Sand until your primer is completely smooth and even with no bumps or ridges in it.
Use a microfiber cloth or paper towel to remove dust or residue from the primer. If you have any stubborn spots, use lacquer thinner or wax and grease remover to remove them.
3. How to apply the paint and do the finishing touches:
This section will show you how to paint chrome and add the finishing touches to have a shining painted chromed piece that looks amazing.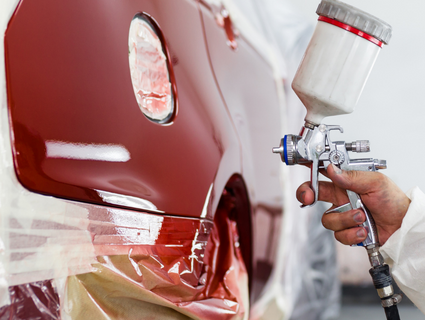 Lightly spray the paint onto the bumper in even coats
To avoid drips or areas with heavy paint, hold the spray gun 6 inches (15.2 cm) away from the surface of your metal while spraying back and forth in even motions. Apply three to four coats, and wait for each coat to dry before adding another. Follow the instructions on your paint can to assess what the correct drying times are between coats.
Seal the painted bumper with a coat of sealer
Once you've finished painting your bumper, let it dry. Apply two to three sealer coats evenly over the entire bumper. The sealer coat will help preserve your paint job and protect it from sun damage, chipping, and chemicals.
Once the bumper is dry, reattach it to your vehicle
Ensure you have the screws, bolts, and a rubber mallet to put your bumper back on. Then remove any masking tape from around your bumper. Reattach all the parts you removed earlier, making sure not to overtighten anything.
Also Read: 6 Best Spray Paint for Wheels and Rims
Frequently Asked Questions
If you've still got any questions, then we've got answers:
Which type of paint will stick to chrome?
Acrylic, latex metal paint, and automotive enamel can stick to chrome.
Does acrylic paint really work on chrome?
Acrylic enamel is meant for metal surfaces, so it won't stick to plastic as well as it would stick to metal. If you're painting over chrome plastic, you need to prep the surface by sanding it or removing other materials before applying the paint.
How do you prep a chrome bumper for paint?
You can prep the chrome bumper for painting by removing it from your vehicle and then sanding, washing, and waxing it. Cover any areas you don't want to be painted with tape. Prepare your work area and safety gear, and spray on a self-etching primer followed by a regular automotive primer. Make sure you wipe away any dust or residue from the primer.
Conclusion
You need to remember several things when it comes to how to paint chrome on your car. The most important thing is ensuring the surface is grease and oil-free. Second, ensure that you do not get primer or paint in the crevices of the chrome, as then the paint job should turn out even and smooth.
Finally, ensure you follow up with a clear coat to get a good shine. Remember, a little preparation, some time and care, and a little patience with yourself will all help the process run smoothly.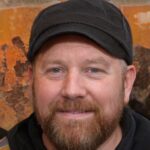 A Professional Painter, Joseph is known for solving huge problems with simple DIY tricks. Now retired, he writes for ThatPainter.com to educate people on how to get their paint job just right. Joseph specializes in painting services, and has a ton of experience working with paint of varied quality.