ThatPainter is reader-supported. When you buy through links on our site, we may earn an affiliate commission. Learn More

Covering red paint can be an absolute nightmare. Whether it's red paint on a wall, furniture, or on the garden shed, regular wall paint isn't enough to cover the bold color.
Any DIYer or professional will be aware of the struggles with painting over strong colors like red, navy, or black. 
The last thing you want is to cover the red surface with white paint, which creates a streaky pink mess.
Whether you're wanting to paint over a red wall from a bad decision or if you're wanting to upscale red-painted garden furniture, you're going to want a primer that is suitable enough to prepare the surface for your preferred paint. After all, regular paint won't do the trick by itself. 
Luckily for you, we've got you covered! We understand the pain of trying to cover red paint, so we have found the best primers for covering red-painted surfaces. 
Primer is an essential first step to painting a surface – especially when you want to repaint a red wall with another color. Let's get started!
5 Best Primers For Covering Red Paint
KILZ Premium Hide-Hide Latex Primer
When looking for a primer to cover red paint, you're going to need a primer with powerful stain-blocking technology. If a primer can cover a stain from mold, water, or other dark marks, it's certainly going to cover red paint. 
That's where the KILZ Premium primer comes in. This is our top pick because it's an all-rounder product, equipped with stain-blocking technology that can be used for color changes.
The consistency of this primer is fairly thick, which is ideal for providing a smooth texture to both porous and non-porous surfaces. Plus, the thicker the primer, the higher the coverage.
This is a 1-gallon can that can cover between 300-400 square feet per gallon. 
This primer is low-odor and water-based, so it can be cleaned with soap and water in the case of splattering on the floor or another surface. It is ideal for high-humidity areas like kitchens and bathrooms and is suitable for painting on drywall, brick, paneling, plaster, and more. 
PROS
Stain-blocker

– Designed to cover stains and good for color changes

Water-based

– Easy to clean in the case of splattering and low-odorous 

Protective

– Mildewcide protection in the formula helps to prevent mildew and mold
CONS
Thick consistency

– Whilst high-coverage, buyers may need more than one can at a time
INSL-X Stix Acrylic Waterborne Bonding Primer
If you can afford to opt for the most premium-quality primer, you should try the INSL-X Stix primer.
This primer is ultra water-resistant and very suitable for humid environments like bathrooms, kitchens, and laundry rooms. This is ideal for painting over a feature red wall or piece of furniture in an area that is often exposed to water or steam. 
This primer is suitable for painting on a variety of surfaces, including ceiling, ceramic tiles, drywall, cement, wood, glossy surfaces, and more.
Non-porous surfaces like glossy tiles or walls can often be difficult for primers to cling to, but this product can bond to virtually any surface. It can then be topped with any type of paint. 
One gallon of this product can cover 300 to 400 square feet. The high-quality acrylic-urethane formula is water-based which can be cleaned easily in the case of splattering or dripping, and is low-odorous. 
PROS
High-quality

– Full-coverage acrylic-urethane formula is of premium quality

Versatile

– Suitable for a variety of porous and non-porous surfaces

Water-resistant

– Great in high-humidity environments like bathrooms
CONS
Price

– Premium-quality means an expensive price tag
KILZ Restoration Maximum Stain and Odor Blocking Interior Primer
Covering red paint isn't always about the visual benefits. Say you have a red-painted wall that is covered in mold or mildew that is emitting a foul smell, or you used a cheap red paint that still smells weeks after curing.
This KILZ Restoration primer is designed to block and prevent stains and odor whilst preparing the surface for a color change! 
This is a water-based primer and sealer that works to block medium to tough stains including water damage, nicotine, grease, ink, pencil, rust, and more. This stain-blocking technology is ideal for color change uses because it is full-coverage enough to cover bold red paint.
This technology also works to block odors such as fire, nicotine, smoke, pets, and mold. It would perform brilliantly in a kitchen where the red-painted backsplash behind a stove has become riddled with grease and needs redoing. 
This primer can be painted on top of latex or oil-based paints. It is suitable for porous and non-porous interior surfaces including glass, metal, ceramic tile, brick, drywall, plaster, and more. 
PROS
Stain-blocking

– High-coverage formula for medium to tough stains and bold colors like red paint

Odor-blocking

– Blocks odors from stains such as cat urine and nicotine

Versatile

– Usable on porous and non-porous interior surfaces
CONS
Smells bad in the can

– Don't be fooled by the off-putting smell of the paint in the can
KILZ Adhesion High-Bonding Interior/Exterior Latex Primer
Not all red-painted surfaces are interior. We have all made DIY mistakes with garden furniture like tables and chairs and want to cover our accidents.
We have also all bought thrifted outdoor items that have come in an odd bold color that needs desperate color changes. Problem is, not all primers are suitable for exterior surfaces. 
This primer, however, is suitable for both interior and exterior surfaces! This is a high-quality bonding primer and sealer that prepares the surface and topcoat for exposure to the elements – from water to snow to debris from storms.
This latex primer is suitable for a variety of surfaces including glossy surfaces, vinyl, glass, tile, fiberglass, PVC, and more. 
Not only is this a reliable paint to prepare for color changes, but it dries to the touch within 30 minutes ready for another coat within an hour.
This is a must-have for DIYers and homeowners of old places who want to spruce up their red-painted surfaces. 
PROS
Exterior primer

– Designed to withstand exposure to the elements 

Fast drying time

– Dries to the touch in 30 minutes

Range of sizes

– 1 gallon or Quart sizes available 
CONS
Needs several layers

– Not as full-coverage as other primers and will need more than one layer for red paint
Rust-Oleum Zinsser 1-2-3 Plus Primer
Primer is essential for changing the color of a surface. You cannot paint a red surface white or another color without primer, because the paint has nothing to stick to.
This Rust-Oleum primer is the best for adhesion, as it provides a gripping surface for a topcoat of a different color. 
This is a water-based primer that can be used for a variety of projects, from painting on porous surfaces like wood to non-porous surfaces like glass. It is suitable for both interior and exterior surfaces and works to seal the topcoat paint once it is applied.
It is said that surfaces do not need sanding before applying the primer, but it is always recommended to sand and prep the surface beforehand. 
This primer is also great for blocking oil and stains such as nicotine, grease, mold, and mildew. Whether your red-painted surface has stains or not, this is a good way to prevent stains from occurring. 
PROS
Strong adhesion

– Helps topcoats stick seamlessly for easy color changes

Interior and exterior

– Can withstand possible destruction from all elements

Stain-blocker

– Removes and blocks oil, grease, nicotine, mold, and mildew stains
CONS
Quart

– Only comes in Quart size, large surfaces will require more cans
Buyer's Guide 
What to look for in a primer
Whether you're an expert DIYer or newbie looking to desperately find a primer to cover a red-painted mistake, there are two main factors to look for when choosing a primer: the type of primer and the quality. 
Water-based
Water-based primers are generally the best primers for covering dark and bold colors, which makes them even more ideal for preparing a surface for a color change.
These are highly adhesive primers that help the topcoat stick to the surface without chipping. You can paint on adhesive, these primers are best suited for latex and acrylic paints.
Quality
The last thing you want is a primer that doesn't provide enough adhesion or coverage. Unfortunately, you might have to spend extra money on more than one can of primer if the surface is large.
This is because the best quality primers will have a thick consistency to provide suitable coverage for dark and bold colors, which is what you need when covering red paint. 
The best top-quality primer brands, from our research, are KILZ, Rust-Oleum, and Benjamin Moore. You will find that these stick to any porous and non-porous surface and provide great adhesion for a topcoat. 
Types of primer
Water-based/Latex
Water-based primers are most commonly used for color changes and non-porous surfaces – though formulas are constantly changing to suit porous surfaces, too.
These primers have low or no VOCs and are usually non-odorous. They are also great for covering and blocking stains and odors. Water-based primers usually take 30 minutes to dry to the touch and an hour for a recoat or topcoat.
The bonus to water-based primers is that they can be cleaned easily with soapy water and a cloth in the case of drips or splattering. 
Oil-based
Oil-based primers work best with oil paints and enamel. These are the best primers for porous surfaces such as wood due to its powerful adhesion, but it isn't suitable for masonry or non-porous surfaces.
Oil-based primers are high in VOCs and should be applied in a well-ventilated area with protective gear. These primers also take longer to dry than water-based primers. 
Primer-in-one
Some paints come with a primer in the formula for an all-in-one product. Whilst these can be handy for light surfaces and mild to moderate stains, these primer products aren't suitable for dark or bold surfaces such as red paint. 
Shellac
Shellac primer is for heavy-duty painting operations such as covering the toughest of stains – from smoke to grease to water. This is a hardcore primer that is suitable for covering red paint surfaces but is most ideal for wooden furniture or trim because it dries hard.
This primer can only be used on interior surfaces and must be applied in a well-ventilated area with protective gear. It's also very difficult to clean from brushes and other objects. 
How to prepare a wall for primer
Make sure to sand the red-painted surface before applying primer. Some primers will say this isn't a necessary step, but for the best results, sanding is imperative. 

Spackle is a great way to find blemishes from a previously painted red wall. Simply add some blue dye to some spackle and use a flashlight to add the dye to any blemishes and flaws. Once dried, you can sand this away. This is to provide the smoothest surface. 

If you have found cracks in the wall, you can seal these with caulk. This also helps to make the wall completely smooth, which cannot be done once the primer has been applied. 

Apply the first coat of primer once the wall is dried and prepared. Depending on the type of primer you use, you should do this in a well-ventilated area and with the appropriate protective gear. This includes long-sleeved clothing, protective eyewear, gloves, and a mask if the primer is high in VOCs. You can use a roller for the majority of the wall and a paintbrush for the edges. A second coat should be applied once the first coat has dried. 

Before applying the final layer of primer, sand the wall with 120 grit sandpaper to help smooth the surface. This also helps the final coat to adhere to the primer. 
Frequently Asked Questions
How do you paint over dark red paint? 
The key to painting over dark red paint is to find a high-quality primer. Dark red is one of the most difficult paints to cover with regular paint alone, so a primer will provide an extra layer of coverage and an adhesive coating for the new color. 
Before applying the primer, you need to prepare the surface. You should sand the surface and remove anything that could obstruct the paint by using spackle to find blemishes. With the right preparation, it is possible to paint over dark red paint.  
What color paint will cover red? 
The best color paint that can cover red paint is gray paint. White paint, whilst a popular choice, will not be strong enough to cover the red. Instead, it will produce a faint pink color.
Gray paint is a good color to cover red paint, but only if the surface has been prepared and primed properly. As red is a notoriously hard paint to cover, the surface must be applied with a primer for extra coverage and to help the new paint adhere properly.
If prepared properly, the grey paint will cover the red surface seamlessly without showing any pink or faint red patches. 
Is paint and primer in one good?
Paint and primer all-in-one products are good money and time-saving option for budget DIYers.
However, these products are only suitable to paint over surfaces that were previously painted in a similar color. All-in-one paint and primers aren't designed to cover dark colors such as red or navy, because the primer isn't strong enough to provide enough coverage.
In most situations, it is recommended by professionals to use a separate primer and paint to provide the best coverage to a surface.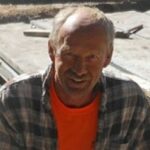 Jim Bettesworth well known for his can-do attitude and often takes jobs other companies were unwilling or unable to do. Experienced and educated in concrete construction and painting jobs. Read More.