ThatPainter is reader-supported. When you buy through links on our site, we may earn an affiliate commission. Learn More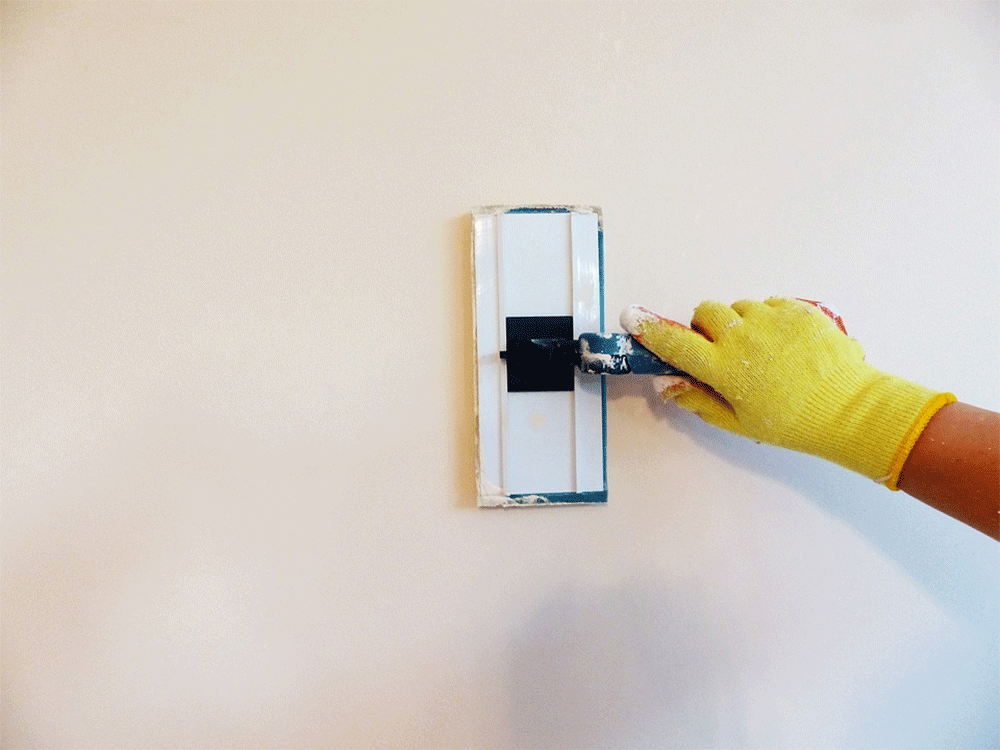 Yes, Drylok paint really does work. In fact, if you need paint that will be waterproof then this is the perfect choice. Before you start painting you will have to ensure that the wall isn't too wet, otherwise this will impact the effectiveness of the paint. 
So, before you use Drylok paint on your walls it is very important that you check the wall. Simply do this by running your fingers or the back of your hand over the surface of the wall. If you draw your hand back and find that it is wet, then you shouldn't paint the wall as the paint will not be able to do its job effectively. 
As long as you apply the Drylok paint to the wall when the wall isn't wet, you will get between 10-15 years out of this paint. The company even offers a warranty to protect your purchase should the paint not do its job properly. But this warranty really isn't needed because this paint is highly effective. 
So, yes Drylok paint does really work. This is why it is such an excellent choice if you struggle with damp or water problems in your walls or floor. Just ensure that the surface is not wet when you apply the paint. 
How long does Drylok paint last?
Depending on the specific type of Drylok paint that you buy, the amount of time that it will last varies. There are 3 main types of Drylok paint on the market, all with different lifespans. 
Drylok Extreme Masonry Waterproofer is supposed to last for up to 15 years, Drylok Original Masonry Waterproofer is supposed to last for 10 years, and Drylok Floor and Wall Masonry Waterproofer should last for at least 7 years. All of these products come with a warranty that protects your purchase should the paint stop working or deteriorate during this timeline. 
However, in most cases you will not need to use this warranty. As long as the paint was applied to a wall that is dry, or only slightly damp, then Drylok paint will usually last for the time that it is guaranteed to, and even longer on top. So, if you are wondering how long your Drylok paint will last you should check the packaging for the specific type of paint that you have bought. 
So, generally speaking, Drylok paint will last for between 7-15 years depending on the type that you have bought. However, it will usually last for longer than this if you apply the paint correctly. 
Is Drylok concrete floor paint waterproof?
No, Drylok's specific 'Latex Concrete Floor Paint' isn't 100% waterproof. So, if you are looking for a paint that will not be impacted by damp or surface water issues, then this isn't the best choice. 
This doesn't mean that the paint will break down immediately when it comes into contact with water. But it does mean that it will become damaged from prolonged contact with water, which is why you need to think carefully before using this paint. 
However, Drylok does produce a floor paint that is waterproof. This is the Drylok 'Floor and Wall Masonry Waterproofer' and it is perfect for all types of floors and walls, and guaranteed to provide waterproof coverage for up to 7 years. So, if you need waterproof paint for your concrete floor then it might be better to consider this product over the Latex Concrete Floor paint that Drylok sells. 
But, in short, no, Drylok Concrete Floor paint is not waterproof, so you shouldn't use this paint in an area that is continually exposed to water as it will not last.
Can you paint Drylok over existing paint?
There is nothing stopping you from applying Drylok paint over existing paint. However, this will damage the ability of the Drylok paint, especially when it is applied over latex or oil-based paints. So, if you want your Drylok paint to be able to do its job effectively, you should never apply it over existing paint. 
Drylok paint is chemically based, and chemicals are easily influenced. The finish of the paint itself will not be affected by the fact that there is existing paint beneath the surface. However, the physical properties of the paint will be affected, and this will stop them from being able to do their job effectively. 
Drylok paints are designed to be waterproof, and this is widely the main reason why people buy and use them. These paints are only able to be waterproof because of their delicate chemical design which prevents water from breaking through the paint. 
If you apply your Drylok paint to a wall that has paint on it, this will affect the chemicals in the Drylok paint. In turn, this will likely prevent the paint from being waterproof. So theoretically, you can apply Drylok over existing paint. However, if you do this, it is likely that your Drylok paint will not be waterproof. 
Can I paint over Drylok masonry Waterproofer?
Yes, it is perfectly okay to paint over Drylok Masonry Waterproofer. In fact, this paint was designed to be an undercoat and because of this it makes the ideal base coat for whatever color you want to paint on top of it. However, you will need to be careful when applying your top coat, as this could damage the ability of the Drylok paint if not done correctly. 
All Drylok paints are designed with a delicate chemical structure which allows them to be waterproof. Once the paint has dried, it is not possible to alter this chemical structure. But if you were to apply your top coat of paint before the base coat has dried, this could prevent the Waterproofer from being effective. 
For the best results, you should leave 24 hours between applying the base coat of Drylok Masonry Waterproofer, and adding your top coat. This will ensure that the base coat has dried thoroughly before you put anything on top. 
But, in short, yes you can paint over Drylok Masonry Waterproofer. In fact, this is actually encouraged.