ThatPainter is reader-supported. When you buy through links on our site, we may earn an affiliate commission. Learn More
Many people are intimidated by the idea of completing their DIY projects due to the number of options there are when it comes to choosing products such as paints. For those who haven't completed a lot of DIY projects or those who haven't done any before, it's important to learn about the different types of paints so you can be sure that your project looks the best when it has been completed.
In this guide, we'll be taking you through everything you need to know about the main types of paint: enamel and latex. This article will cover various properties of paint so you can learn the similarities and differences which will help you to know which kind of paint is going to be best for your project.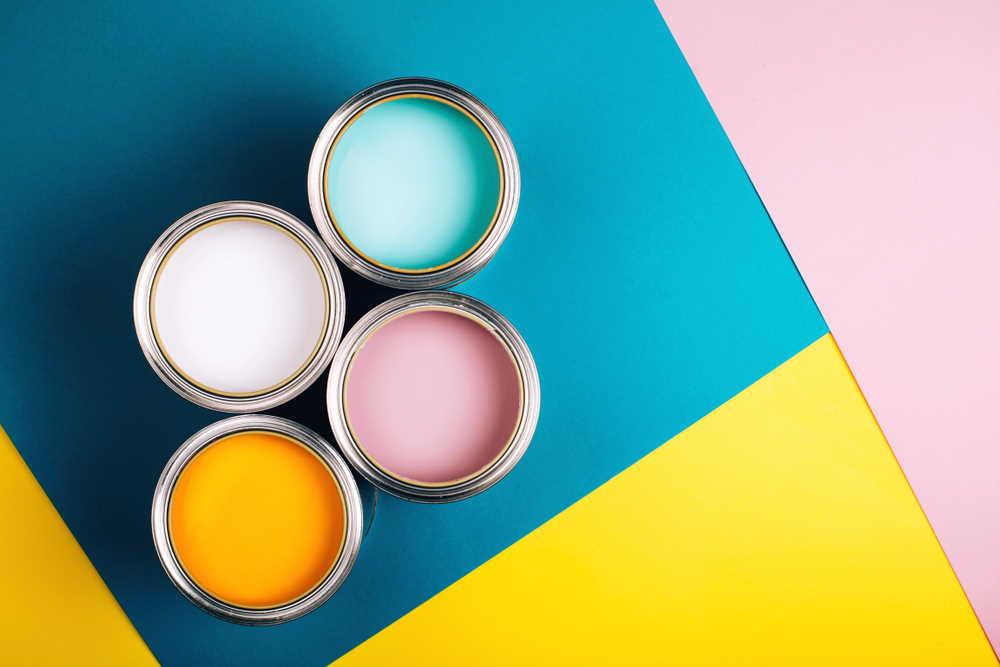 What makes enamel and latex paint different?
Before we delve into the specific properties of the paint, it is important to know the main difference between them which can affect the results of your project. The main difference between enamel and latex paints is their base with the former being an oil-based paint while the latter is a water-based paint.
Oil-based paints such as enamel can take longer to dry but they have a harder finish making them ideal for tougher surfaces. On the other hand, water-based paints such as latex dry in a shorter amount of time and are great for projects that require a lot of movement and where there may be a lot of traffic in the home.
We've compiled a list of the most important qualities and properties that you should look for in paint so regardless of your project, you'll be able to determine which kind of paint is the right one for you. Here are just a few of the properties that you should bear in mind:
Additives
The first thing you need to bear in mind is whether the paint contains any additives such as conditioners or extenders which can help to improve the overall result. Additives have plenty of advantages as they will help the paint to dry flat and smooth but it does have some disadvantages that you will need to consider with the main one being that it will take the paint longer to dry.
The best option for those wanting a latex paint with additives should purchase Floetrol while those who are looking for an enamel paint with additives should consider purchasing Penetrol.
Brushes
When it comes to applying the paint, you need to make sure that you purchase the correct kind of brush to ensure that the paint is applied correctly to the surface without making any marks or uneven application. If you are working with enamel paints then you should look for a natural bristle brush that is made from materials such as pork hair as this will withstand the weight of the paint.
On the other hand, using these brushes for latex paint will cause the results to suffer as the bristles will absorb a lot of the water. Therefore, if you are working with latex paint, make sure that you are using a brush with synthetic bristles.
Cleaning up
One part of the process that a lot of people like to consider is the cleaning up portion when the project is completed, especially when working on larger projects.
Since latex paint is water-based, it is much easier to clean up as you will need a damp rag to wipe away any drips whereas enamel paint is oil-based meaning that you may need paint thinner and stripper to get rid of any mess that may have been made. If you are worried about causing a lot of mess and want paint that is easier to clean up, then latex paint is the one for you.
Drying time
When you are working on a project, it is always best to apply multiple thin layers of paint rather than a couple of thick coats. This will allow you to build the color up better and give you nicer-looking results.
However, if you are working to a deadline, then you may have to consider the drying time of the paint, as you have to make sure that the surface is dry before painting another coat on top of it. Latex paints take less time to dry due to the higher content of water in their base whereas enamel paint takes longer to dry since the oils absorb the surface during the drying process. The advantage with enamel paint, however, is that you can correct any mistakes easily as it takes a lot longer to dry.
Durability
Whatever project you are working on, it's understandable that you want to use highly durable paint, especially if the project is in a high-traffic area (meaning that a lot of people will come into contact with it regularly). Therefore, if this is the most important aspect to you when choosing an enamel paint will ensure that you have maximum durability and reliability.
While latex paints do offer durability, it isn't to the same degree as enamel due to the flexibility in the particles. We'll delve into interior vs exterior projects further down in this guide, but if you are looking for durable paint for outdoors then enamel paints are better for you.
Finish
One of the most important aspects you will have is to think about what the project will look like when the paint has dried. What kind of paint you use will determine what finish it will have. For example, latex paints offer eggshell and matte finishes that are a lot more subdued which makes it a popular choice for those who want an elegant and sophisticated look.
Finishes that are exclusive to enamel paints include high-gloss and semi-gloss which has a glazed appearance that is designed for areas that will face a lot of impacts as it is durable and reliable. One finish that is available in both paints is satin which provides a slight sheen without being overbearing while also providing a degree of resistance making it highly versatile for all kinds of projects.
Interior or exterior project
The first thing you will probably think about when it comes to your project is whether it is situated inside or outside the home. Naturally, this makes a huge difference and probably has the most impact when it comes to selecting paint for it. A general rule of thumb is that latex paints are great for indoor projects such as walls while enamel paint is ideal for outdoor projects such as garden furniture.
It's always best to think about where the project is located as you need to consider how much traffic it is going to encounter regularly. For example, if you are painting a table that is used by a family daily, then using enamel paint will mean that the surface will last longer without suffering from any chips or marks.
You won't have to worry about any damage in the short term when you use enamel. On the other hand, if you are looking for a finish that is more sophisticated and elegant, then latex paint is the best choice for you.
Conclusion
In conclusion, knowing the difference between enamel and latex paints is important as it will help to determine which option is best for your project. So whether you are working on an interior or exterior project, you'll be able to use the information provided in this guide as a starting point to produce fantastic results.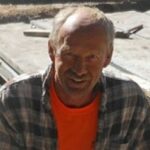 Jim Bettesworth well known for his can-do attitude and often takes jobs other companies were unwilling or unable to do. Experienced and educated in concrete construction and painting jobs. Read More.