ThatPainter is reader-supported. When you buy through links on our site, we may earn an affiliate commission. Learn More
When you use a Paint Sprayer for any kind of project you will be quickly impressed with how simple and straightforward it can make your DIY job. However, it will not be long before you are left with the inevitable annoyance of having to clean out the paint sprayer. 
As tempting as it can be to leave it for another day, it is vital that you properly clean it out to keep it in tip-top condition for the next project. This is especially true for the Wagner Paint Sprayer, as any wear and tear and build-up can seriously affect how well the sprayer works.
In this article, we are going to be exploring how you go about cleaning your Wagner Paint Sprayer. It is essential that it is cleaned properly after every single use, and we have a step by step guide and some top tips that will show you exactly how you can do that.
So, if you have a Wagner Paint Sprayer or have been eyeing one up and have no idea how to clean it, then this is the article for you! 
What is a Wagner Paint Sprayer? 
Wagner Paint Sprayers are made by Wagner Spraytech which is a leading name in the painting and DIY industry. From spray paint guns to airless sprayers, they have it all. They are the go-to company for all things paint related as they make your home DIY projects a doddle. The reason for this is because they create straightforward and easy to use products that can help cut the time it takes you to finish a project in half! 
They have something to suit every project and budget. Whether you want to invest in one of their pricier models or start off small to see how you go, you are sure to find something suitable for you and your DIY needs. They are perfect for those DIYers among us who are hopeless with a paintbrush. You get a smooth finish every single time which is something that cannot be guaranteed by a paintbrush. 
So, whether you are a beginner who needs a paint sprayer for a DIY job or a seasoned DIY pro, you are sure to find something for you at Wagner Spraytech. Just remember, it is vitally important that you keep your Wagner Paint Sprayer clean in between uses to ensure that it is always in tip-top condition and ready to use! 
How to Choose a Wagner Paint Sprayer
When it comes to Wagner Paint Guns, there is so much choice at your fingertips to choose from. Whether you want something specific for a particular type of DIY project or you want something versatile to suit a myriad of projects, there is sure to be something for you. 
Most people find that an HVLP paint sprayer works well for all DIY projects. It is a very versatile model and Wagner Spraytech's models are particularly high quality and adept at handling whatever project you use them for. 
With a Wagner Paint Sprayer, you can paint whole walls in a matter of minutes and can also get those harder to reach areas and trims where you need a little more precision. The ideal model for these interior needs and DIY projects will be any of the HVLP Wagner Spray paint guns. However, there are also options for the exterior painters among us.
If you tend to focus on painting outdoors, either as a professional painter or as a hobbyist on a renovation project, then you will find the Wagner iSpray the best choice. This is a nozzle that can be added onto an existing HVLP Wagner Spray paint Gun, ensuring you have the versatility to switch between indoor and outdoor projects all in one model! If you just want a sprayer for inside jobs such as furniture, walls and smaller areas then you may find Wagner's Flexio 590 a great choice that is ample for your requirements. 
Wagner FLEXiO 590 8 GPM Airless Paint Sprayer
Ideal for small project
Delivers 3 times more power
20-percent lighter than traditional airless sprayers
Check Price
Cleaning Your Wagner Paint Sprayer 
To clean your Wagner paint sprayer there are first a number of things you need to gather. These will be the essentials you need to properly clean your Wagner Paint Sprayer. Gather them all before you proceed! Here they are: 
A bowl filled with a soap and water solution 

A cleaning brush 

A clean, dry towel

Cleaning solution for the sprayer 

Paint thinner (optional)

The paint container from the sprayer 

Any other elements from the sprayer that need cleaning 

An area where you can clean your sprayer safely
When you are satisfied that you have all the bits and pieces you need for the cleaning process, you can proceed to the step by step guide we have provided for you below.
Remember to keep your overalls and protective gear on for this as it can get just as messy as the actual painting!
Thankfully though, messy does not mean time consuming, and as soon as you have all of these items, you will be over and done with the cleaning before you know it.
Step by Step Guide to Cleaning Your Wagner Paint Sprayer 
We have decided to break down the cleaning process of the Wagner Paint Sprayer into 7 easy to follow steps. This will ensure that you know exactly what to do and what order to do it in.
We recommend that you waste no time in getting your Wagner Paint Sprayer clean as a whistle after use. It will be far easier to clean a Wagner Paint Sprayer that still has fresh, wet paint compared to one where the paint has been left to dry. Act quickly to get the best results. 
Step One – Take the Spray Gun Apart 
For this simple first step, all you need to do is take apart your sprayer. Different Wagner models may be slightly different, but it is usually self-explanatory.
All you usually have to do is take the front of the sprayer gun off the rest of the gun by twisting them to disconnect. Take off the paint container or cup and ensure you decant any leftover paint into your paint tin or paint waste (always dispose of leftover paint properly and safely). 
Step Two – Clean Out Your Paint Container 
Your paint container or cup should now be mostly empty but will likely still have residue inside it from the paint. This step is easier to do if the paint is still wet so act quickly.
Simply palace the container in your soapy water solution. You can let it soak for a few minutes first to make sure it all budges off. Then clean it out. 
If you have let the paint dry and harden you may need to use a paint cleaning solution or anoint thinner for this step too. 
Step Three – Clean Out the Other Elements of the Sprayer 
The other elements of the paint sprayer such as the nozzle and any tubes should also be cleaned, use the cleaning brush(usually included with your sprayer gun) to get to the hard to reach areas.
You should use your soapy water solution if the paint is still fresh, but if it has dried you may need to use a paint cleaning solution or thinner again. Scrub very gently so as not to damage these parts. 
Step Four – Take Apart the Front 
Take off the sprayer tip and access the inside. Get rid of all of the excess paint using the brush and soapy water. Try not to let it dry inside there as this can be very difficult to remove and can render the device unusable. 
Step Five – Soak Any Stubborn Pieces 
If you still have stubborn pieces with dried paint you can soak them for longer in some soapy water with a dash of cleaning solution or thinner added. Leave them for around 20 minutes and try cleaning them again. 
Step Six – Scrub Each of the Components 
Scrub each of the components one last time to ensure they are completely free of any leftover paint and ready to be used again! Even the slightest bit of leftover paint can cause issues so be precise in your scrubbing. 
Step Seven – Dry and Put It Back Together 
Place all of the clean parts of a clean, dry towel and let them dry naturally for the rest of the day. When they are totally dry you can assemble the paint sprayer ready for use another day. 
Cleaning your Wagner Spray Painter is as easy as pie, as you can hopefully tell by now. Follow our step by step guide to ensure that your Wagner Paint Sprayer is always kept in the best condition possible. 
Ensuring that you are cleaning it thoroughly straight away after every use is vital in ensuring that your Wagner Paint Sprayer will last a long time. You can help reduce general wear and tear just by following our simple steps. 
Can I leave paint in the sprayer overnight?
No, you should never leave paint inside your sprayer overnight. This can be very difficult to clean out as dried paint will be far harder to remove.
You may have to scrub hard using abrasive brushes and may have to use masses of strong paint thinner. These can then damage the sprayer itself, rendering it impossible to use.
You may never be able to get all of the dried paint out, especially from hard to reach areas. In contrast, if you get rid of your paint from your paint sprayer before it dries then you will have a much easier time getting it all off.
You may also find that the cleaning process will be quicker and more straightforward if you clean it right away so the paint is still wet. 
Does vinegar remove paint?
Yes, in a pinch you can use vinegar to remove paint. However, it may not do as good a job as some of the other traditional methods of paint removal such as a paint cleaning solution and paint thinner. As well as this, vinegar has not been tested for use on paint, and so we cannot always guarantee that it will remove every type of paint. 
You may also want to ensure that you use it sparingly as vinegar is acidic and could damage the surface (in this case a paint sprayer) that you are using it on. For the best results, you should follow our easy step by step guide above and be sure to clean your equipment when the paint is still wet. 
Summary 
All in all, we are sure that you can agree that the cleaning method for the Wagner Paint Sprayer, whatever model you have, is as easy as can be. Provided you clean it immediately after use so that the paint does not dry out and that you act quickly to get all of the wet paint soaked off, then you should not have an issue. 
Follow our comprehensive step by step guide closely and you should have a squeaky clean paint sprayer each and every time which will be ready for use the next time you need a sprayer for a DIY project. This cleaning process is essential in ensuring you get the most out of your paint sprayer and that it lasts as long as possible.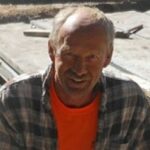 Jim Bettesworth well known for his can-do attitude and often takes jobs other companies were unwilling or unable to do. Experienced and educated in concrete construction and painting jobs. Read More.