ThatPainter is reader-supported. When you buy through links on our site, we may earn an affiliate commission. Learn More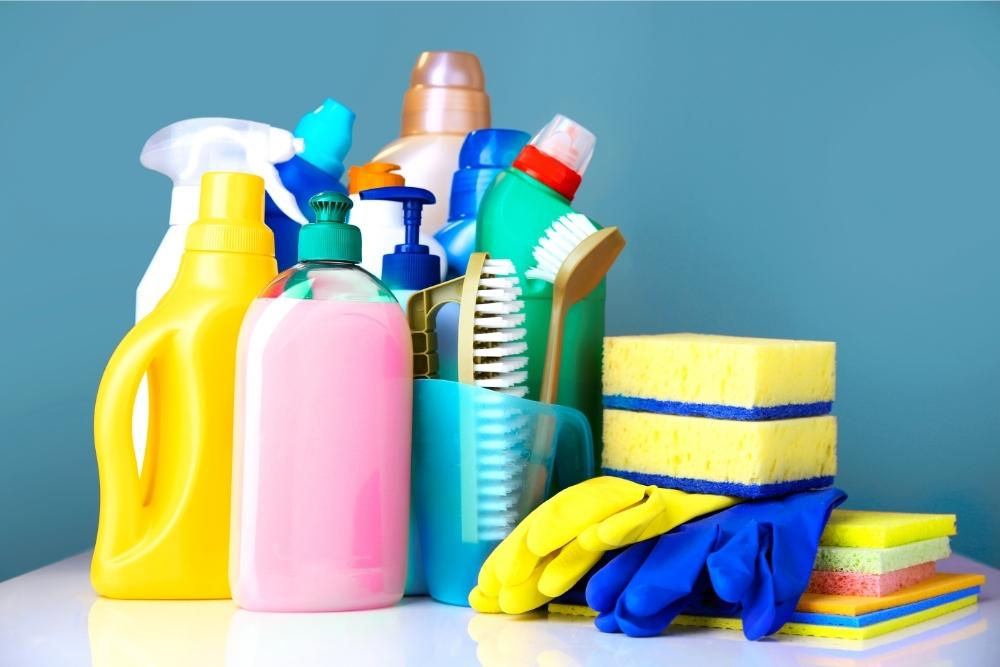 If you are redecorating your home, chances are you have opted to do the painting yourself. It seems like a great and easy way to save some money on your renovations until you finish and notice paint has been splattered everywhere.
Do not stress. There are plenty of simple ways to remove paint from any surface in your home. What's even better is that all of them are made using supplies you are likely to have lying about your house.
Glass
It can be hard to remove paint from glass surfaces such as windows or mirrors. Scraping the dried paint off with a metal decorator's spatula will leave scratch marks on the surface, ruining the clean finish.
We recommend using some dish soap to gently remove it. Combine some dish soap and warm water in a bowl and mix until you notice soap suds appearing. Soak a non-abrasive sponge in the solution and use this to wipe over the surface of the glass until it is wet.
Grab a safety razor blade and hold the sharp edge at a 45-degree angle to the glass. Slowly and gently begin to scrape off the paint. Continue to use the sponge to moisten the window to prevent scratches from appearing.
Countertops and plastics
Olive oil is very effective at removing paint from countertops and other plastic surfaces. Cover any splatters with a thin layer of olive oil and rub in a clockwise motion with a dry cloth.
If the paint is particularly stubborn, you can wrap the cloth around a plastic knife and use this as a scraper. As a last resort, you can apply a small amount of mineral spirits and rub with a damp cloth.
Carpet
If you notice paint on the carpet just after it has been spilled, you can blot it with paper towels or old cloths. For some extra oomph, a small amount of glycerin can be applied to the cloth as this will help to loosen the paint.
White vinegar and nail polish remover can be used to blot stubborn paint stains on the carpet. Combine water and either one of these in a spray bottle and spray onto the paint stain. Scrub with a stiff brush until the paint has lifted.
If your paint stain is particularly old and crusty, you are likely to need a commercial cleaning agent such as WD-40 or Goof Off.
What household items can remove paint from wood?
Sandpaper is the obvious solution here. This is the classic method for removing paint and can be used easily to cover a large area. This method creates a lot of dust and you should be careful not to inhale it.
Vinegar will not strip paint off of the surface of wood, but it will soften any dried and crusty residue. Boil some vinegar on your stovetop and brush it onto the dried paint. Allow it to sit for 10-15 minutes before you attempt to remove the paint.
Pressure washers are ideal if you are trying to remove paint from an exterior surface, such as a garden fence or decking. You will need a minimum PSI of 2,500 to do an effective job, 3,000 for the best results. As you spray, follow the grain of the wood and work from the top down.
Wire brushes are very useful if your surface has lots of indents or cracks. The bristles can get into all of the nooks and crannies for ultimate precision. This method is very labor-intensive and can be slow.
If you have splattered latex paint onto your wooden surfaces, you will need to use denatured alcohol. Apply this to the wood with a clean rag and gently scrub until the paint lifts. This will be a slow process and requires a lot of elbow grease.
If you have made a mess with oil-based paints, you will need to use mineral spirits for cleaning. Do not apply too much as this will soak into the wood and cause further damage. When the paint has lifted from the surface, rinse the wood with cold water and dry thoroughly.
How do you make homemade paint remover?
Baking soda can be used as an effective paint remover on wood and metal surfaces with ease. It is very simple to make the cleaning solution too.
Grab a large pot and bring some water to a boil. Tip in ¼ cup of baking soda and add in whatever you want to clean. This is a great method to use for dirty cupboard handles.
Allow the solution to boil for 15 minutes, and do not be tempted to stir. Once the time has elapsed, pull the items out of the water. If you notice any paint on them still you can use a toothbrush to scrub this off. Rinse well in clean water and dry.
Flour, water, and washing soda is a great paint remover for larger areas such as walls and flooring. Combine washing soda and water in a large container in equal amounts.
Grab a cup measurer and fill it ⅔ of the way full with regular flour. Top up to 1 cup with hot water and mix until a gel is formed. Combine this with the washing soda and apply it to the surface that needs to be cleaned.
Allow it to sit on the paint for an hour, periodically misting with cold water. Combine water and white vinegar in equal amounts and use this to wipe off the floury residue.
Washing soda, sodium borate (borax), and ammonia is another effective hack for larger areas. The fumes released by these chemicals can be toxic, so you must create this solution outdoors wearing appropriate safety clothing.
Combine all 3 ingredients in equal proportions and add in 8 cups of cold water. Mix well until all of the chemicals have been dissolved and then apply to the paint-stained areas using a paintbrush.
Allow it to sit for 30 minutes to an hour. Wipe clean using hot water and a ball of steel wool.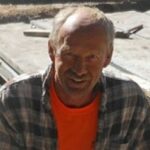 Jim Bettesworth well known for his can-do attitude and often takes jobs other companies were unwilling or unable to do. Experienced and educated in concrete construction and painting jobs. Read More.