ThatPainter is reader-supported. When you buy through links on our site, we may earn an affiliate commission. Learn More

If you are in the process of redecorating your home, then chances are you have probably encountered some new and interesting products, such as varnish and paint stripper. If this is the case, then you are probably wondering what these various substances can do and how they can be used to freshen up your house. For example, you may have come across a can of lacquer thinner and wondered what it can do. 
Of course, the name alone tells us that it can be used to thin lacquer, although there is still much more to this product than just its name. Made from a combination of solvents, this product can be used for an array of different purposes, which in turn can have a profound effect on the redesign of your house's interior. So if you want to know how you can use this product to its full potential, then you have come to the right place.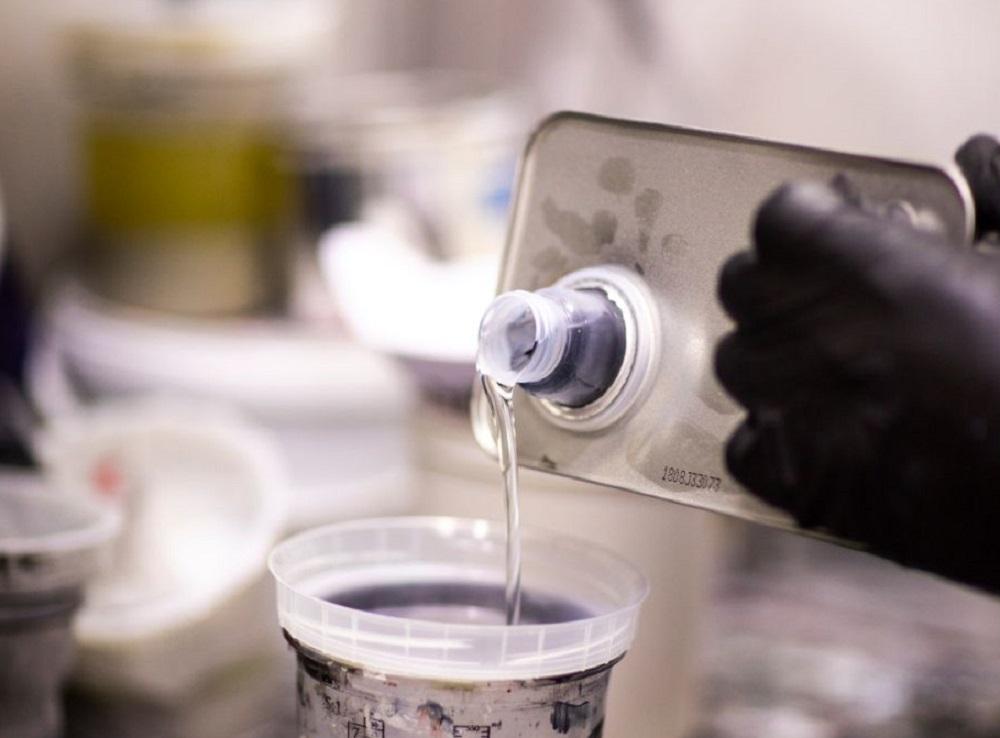 In the following article, we have compiled some interesting information concerning this unique and incredible product, so that you may understand its capabilities and uses. We have also outlined what it takes to make lacquer thinner and how it differs from other products currently available on the market. 
So if you are ready to know more, just take a look down below and you will find everything you need about lacquer thinner and its properties. Now let's get started… 
What Is Lacquer Thinner? 
Lacquer thinner is a product that is commonly used in the world of painting and decoration, where it serves many purposes and benefits. 
These days, the primary purpose of lacquer thinner is to thin lacquer-based products such as paint or gloss. This is because lacquer thinner is made from a combination of different solvents, which can be used to dissolve the plastics and resins in modern lacquer. This results in the overall product becoming thinner and therefore easier to remove. 
Like many products that contain solvents, lacquer thinner is incredibly flammable and emits odours and fumes that can be toxic if breathed in. Because lacquer thinner can be used to thin lacquer-based paint, the product is mainly used to clean brushes and rollers, so that they can be used for future projects. 
This is possible because thinner works to break down the lacquer in the paint, which helps to remove it from the surface. 
What Is Lacquer Thinner Made From? 
As we previously mentioned, lacquer thinner is made from a mixture of different solvents, which can vary depending on the brand of the product itself. However, the most common solvents found in lacquer thinner include the following: 
Acetone 

Butyl Acetate 

Methyl Ethyl Ketone 

Toluene

Xylene 
Although lacquer thinner is primarily used to remove lacquer paint from surfaces and brushes, it can also be used for a variety of other uses. For example, lacquer thinner can be used when implementing a lacquer spray gun, as it helps to make the flow of the lacquer much smoother and easier. 
Not only can adding a small amount of thinner make the lacquer flow better, but it can also yield a professional finish, with the lacquer taking on a smooth and glossy appearance that is free from marks or blemishes. 
Beyond this, lacquer thinner can also be used to remove adhesives and inks from different surfaces, although it is important to only use a small amount for the right consistency and finish. If you add too much thinner to a product, you could risk the paint or gloss becoming too thin, which could render it unusable. 
These days, many people prefer to use lacquer thinner to clean surfaces, as it works considerably better than other cleaning products and mineral spirits. However, the product's toxic and flammable properties make it a very dangerous substance to use, which is why it should always be handled with care and consideration. 
However, when the product is used correctly, it can be utilized for a variety of different purposes. 
What Is Lacquer Thinner Used For? 
One of the primary uses of lacquer thinner is to remove the sheen from surfaces, which can help to give them a more attractive appearance. However, this is only one task that the product can be used for. 
When it comes to using lacquer thinner, you will notice that the product has a faint hue while it is still in the can. However, once the thinner has been applied, this color will begin to fade as the product dries. The solution of chemicals used to make lacquer thinner help it to break down lacquers, paints, oils, grease and any other materials that feature strong adhesive abilities. 
However, it is important to note that lacquer thinner should never be used on oil paints, as this can break down the surface of the paint to create cracks. It is also advisable to test the lacquer thinner on small surfaces before applying, as this will help you to determine how the product will react with the paint or material. 
Beyond the previously mentioned uses, lacquer thinner can also be used for a selection of other tasks, which we have decided to share with you in the sections below: 
Cleaning Paint Stains 
Because many lacquer thinners contain an ingredient called kerosene, the product acts as a powerful solvent that can be used to remove paint stains. This means that if you have a surface covered with spots of paint, you can use the product to quickly clean and remove the mess. 
Beyond this, lacquer thinner can also be used to clean hardened stains on a variety of surfaces, such as doorknobs and hinges. All you have to do is pour a small amount of lacquer thinner on a cloth and rub it into the surface until the paint is gone. 
For the best results, we also recommend applying a small amount of the product directly to the surface before allowing it to rest for a few seconds. Once a sufficient amount of time has passed, you can then use a cloth to wipe away the offending stains. 
Thinning Dyes & Shellac 
Another way that you can implement lacquer thinner is by using it to remove products such as aniline dyes and shellac. 
This is possible because lacquer thinners often contain a high percentage of alcohol, which means they are capable of thinning aniline dyes and shellac, while also removing the sheen or gloss from a finished surface. 
As a cleaning product, lacquer thinner can also be used to tackle more difficult stains, such as those caused by substances such as rust and tar. 
Removing Grease Stains 
Because of their chemical composition, lacquer thinners can also make suitable degreasers, especially when tackling stains and hardened substances. 
For example, lacquer thinners can be used to clean drivetrains and other vehicular equipment, with the product often being lighter than most chain lubes. If you also need to remove substances such as tar, grease or tree sap, then you can use lacquer thinner to finish the job without issue or fuss. 
Although there are countless non-toxic products that work just as effectively as lacquer thinner, the latter product is still regarded as the best solution due to its better generalization and versatile nature, which allows it to be used on a variety of materials. 
However, if you are dealing with wood stains or oil-based paints, you can use turpentine to successfully remove them. Although you must always remember to wear protective clothing when working with such chemicals, as they can be extremely harmful when utilized incorrectly. 
Thinning Gloss Surfaces 
In general, lacquer thinners are a solid solution when it comes to dealing with lacquer-based or NGR stains, as the product will often contain solvents that are capable of breaking down such substances. 
If the lacquer thinner contains amyl, ethyl or both, then it can be utilized to thin out gloss or sheen on surfaces, while still removing any grease or grime. When it comes to removing the sheen, we recommend putting the thinner into a spray device, as this will allow you to apply an even layer to the surface. 
Once you have finished the application process, you will then need to let the product sit before removing it completely. Lacquer thinner also comes with the added benefit of being able to remove any residues from plastic or cement surfaces. 
Beyond this, lacquer thinner can also be utilized when removing paint or varnish from different fabrics and materials. Although you must remember to use a spray gun instead of a nylon brush, as the acetone could weaken the bristles. 
However, this does not mean that you should use lacquer thinners on all stains, as oil-based or water-based products are often impervious to their abilities. 
How To Open Lacquer Thinner? 
Like many paint-based products, lacquer thinner can be purchased in a variety of different containers, with each one ranging in shape and size. However, the most common container takes the form of a large can, similar to the ones that often contain paint. 
Since many of these products are prone to evaporation, you need to make sure that you remove the lid carefully while using the correct tool for the job. 
When it comes to opening the lacquer thinner, you can use a can opener to lift the lid, although you must not apply too much pressure for this could damage the can and make it hard to close. 
If you do not have a can opener at the ready, then you can instead use tools such as a screwdriver, ice pick or swiss army knife to open the container. All you have to do is pierce the lid and twist until you have broken the seal. 
How To Use Lacquer Thinner? 
Using lacquer thinner can be a very dangerous task, which is why we have outlined some safety guidelines in the section below: 
When using lacquer thinner, you must never dispose of the product in your drains or garden. 

Lacquer thinners can cause great damage to the previous clear coat, so you should avoid using them when approaching this task. 

You must never store lacquer thinner in a plastic container, as the solvent can melt the plastic and cause a harmful mess. 

When storing lacquer thinner, you need to remember that the fumes will need room inside the container, otherwise, you could risk the can exploding. 

After use, make sure to store any leftover product in a well-ventilated area, we personally recommend keeping them in a garage or shed away from the house. 
Can Lacquer Thinner Damage Your Skin? 
Technically, lacquer thinners are not bad for your skin, although they can cause some irritation when exposed to conditions such as redness, cracking or dryness. 
Because of this, the ingredients inside lacquer thinners are often labelled as hazardous, which means you should always wash the offending area should your skin come into contact with the product. 
Unfortunately, if you suffer from sensitive skin, then exposure to the product could result in unbearable pain or a mild burning sensation. 
If you can still feel the effects of the product after it has been washed off, then you will need to contact your doctor for some medical advice. 
Lacquer Thinner vs Paint Thinner – Are They The Same? 
Although lacquer thinner and paint thinner share the same similarities, they are not the same product and can be distinguished by a series of distinctive characteristics. 
While both products are petroleum-based and are considered highly noxious substances, they come with a series of notable differences that make them capable of yielding their own unique results. 
The primary difference between lacquer thinner and paint thinner is their chemical composition, with the former being richer in volatile hydrocarbons than the latter. Because of this, lacquer thinner is considered more flammable than paint thinner and is often regarded as a more versatile product. 
However, this does not mean that all thinners are the same, as each solution will vary depending on the distillation process it has undergone. 
These days, most paint thinners will often contain Stoddard solvent and heavier molecules, while lacquer thinners will contain two or more solvents to create their composition. Because of this, paint thinners are usually heavier than lacquer thinners, with the final product taking on a balmy texture. 
On the other hand, lacquer thinners are known to vaporize quickly, which means they will feel cold on your skin. 
Lacquer Thinner vs Mineral Spirits – What's The Difference? 
In short, mineral spirits are a more refined variety of paint thinner, which means they do not produce the same powerful odour as other thinner products. 
When compared to lacquer thinner, mineral spirits are usually distinguished by their ability to be effective in small amounts, which means you can use them to clean fibreglass or gel coats without damaging the surface. 
Although some people use the terms mineral spirit and denatured alcohol to refer to the same product, they are not actually the same thing. For example, denature alcohol contains high-VOC solvents, which makes it prone to evaporation. 
While both substances are known for thinning enamel-based paints (such as lacquers or shellacs) they can also be used to clean brushes and are considered a highly effective tool in the painting industry. 
However, because denatured alcohol is considered extremely hazardous, it is often banned in many countries to avoid the risk of harm or death. 
Lacquer Thinner vs Paint Reducer – Same Or Different? 
Paint reducer is commonly used in the automotive industry when it comes to painting cars, which means it is a very different product when compared to lacquer thinner. 
In fact, the main difference between the two products lies in the type of paint that can be thinned and reduced. 
While lacquer thinners are commonly used to tackle lacquer-based products, paint reducers have been specially designed to work on urethane-based paints. 
However, it is important to note that many European car companies often refer to reducers as thinners, which can be very confusing.
So if you are unsure about what type of solvent to use, check the instructions on the paint can and see which product the company recommends. 
Are There Household Alternatives For Lacquer Thinners? 
If you have recently run out of lacquer thinner or are working with a tight budget, then there are some alternatives that you can consider to get the job done. These products can commonly be found around the household and work just as effectively in the long haul. 
So if you want to know what these alternatives are, we have listed them in the section below: 
Kerosene oil 

Acetone 

Windex 

Turpentine 

Methylated Spirits

Tamiya Lacquer Thinner 

Isopropyl Rubbing Alcohol 
Not only can these products be used instead of lacquer thinner, but they are also cost-effective and can be purchased from your local department store. 
Beyond these suggestions, some people have also claimed that brake-fluid, gun cleaner solvent and carburettor cleaner can be used when removing difficult stains such as those created by superglue, epoxy primers, paints and varnishes. 
However, if you plan to use one of these alternatives, then we recommend testing them in small quantities to ensure that they do not damage the paint or surfaces. 
Final Thoughts 
When it comes to redecorating your home, you will find that oil-based paints and lacquers will make up most of the coatings on your furniture and cabinets, which means you will need a good lacquer thinner to yield the best finish possible. 
Beyond this, you can also use lacquer thinner to remove paint and adhesive stains from various surfaces, while also using it to clean auto parts, tools and various machine components. 
However, we do recommend that you read the instructions on the product that you purchase, as this will help you to determine what materials the solvent is compatible with.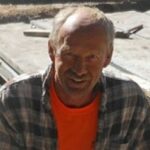 Jim Bettesworth well known for his can-do attitude and often takes jobs other companies were unwilling or unable to do. Experienced and educated in concrete construction and painting jobs. Read More.