ThatPainter is reader-supported. When you buy through links on our site, we may earn an affiliate commission. Learn More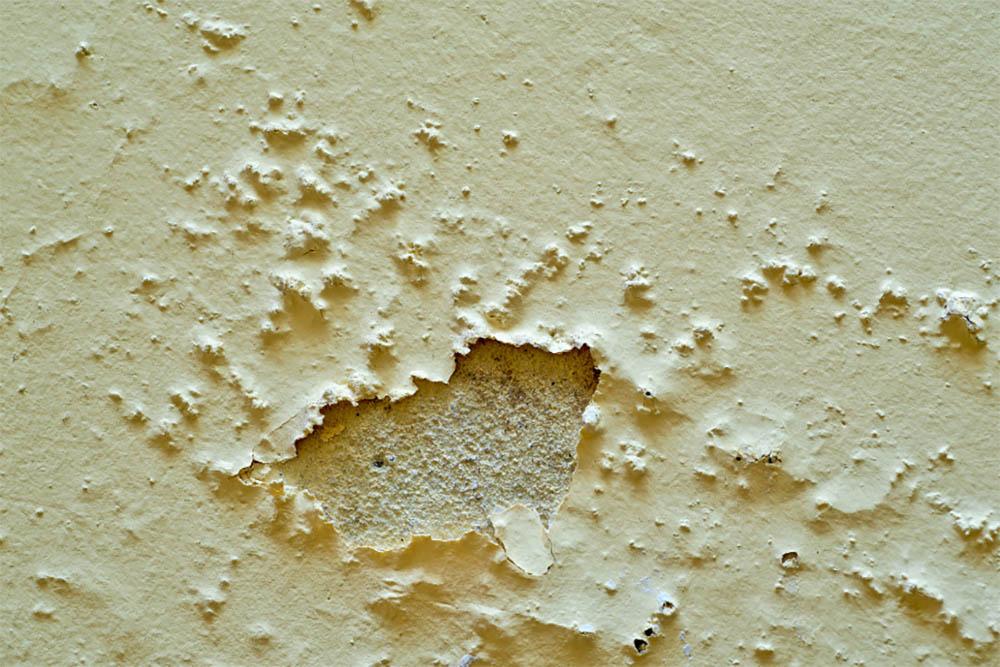 While there's no denying that damp walls can be a real pain, there are many preventative steps that you can take to help lower the chances of any damp from forming.
Generally speaking,  damp walls are most often caused by an excess of moisture in the air, which then reacts with the cold surface of the wall. After this process occurs, condensation then forms due to the warmth of the moisture against the coldness of the wall, which can then create damp patches.  
Whether you're planning on sprucing up your home and want to change the decor in your rooms, or you want to paint over any remnants of damp and start anew, choosing to paint your walls is one of the easiest ways to make a room look more uniform and welcoming.
Just because you might have walls that are prone to dampness doesn't mean that you need to forgo painting them.
In fact, besides taking the standard route of ensuring that your home has proper ventilation and you regularly clean the wall prone to dampness, there is in fact paint on the market that can help to prevent damp and mold from forming! 
Therefore, if you are planning on sprucing up your interior walls, we recommend using a damp proof paint, as this type of paint is one that has been specifically designed to help treat walls that are prone to dampness, all the while ensuring a beautiful, vibrant and professional-looking paint job.   
What are the three most common types of wall damp?
Dampness can be caused by multiple different factors that occur both outside and inside of your home.
There are three common types of dampness that can occur within walls, and these are the following: penetrating dampness, condensation, and rising damp.
Condensation is the most common type of dampness that can occur within walls and is the most common out of three types of dampness for stimulating the growth of mold. Usually, condensation dampness can be caused by exterior-facing walls, which tend to be cold due to the placement.
The easiest way to check if your walls have this type of dampness is by feeling the walls that you think are affected and checking to see if they feel wet. If they do, then this is a strong sign that your walls have condensation dampness. 
Rising dampness is the next most common type of dampness that can occur within walls.
Rising dampness usually affects walls that are on the ground floor of a building, as it is primarily caused by water that collects directly around the base/bottom of the foundations of the walls.
If your walls are currently being affected by this type of dampness, you will likely notice that there are tide marks located across both the inside and outside of the walls due to the rising damp.
Usually, walls that are suffering from rising dampness will usually have stains across the base, as well as the addition of damp patches that are wet to the touch. 
The third most common type of wall dampness is something that is known as penetrating dampness.
This type of dampness usually occurs when there is an accumulation of water that has built up from the outside of your home, which then permeates its way into your walls.
More often than not, the culprit is usually either a broken pipe or gutter that is causing water to pool at the base of your home's walls. On the other hand, penetrating dampness can also sometimes be caused by plumbing issues.
If your walls are currently being affected by penetrating dampness, then some of the most common indications are plaster damage, stains, and damp patches.
How do you damp proof a wall before painting?
Before you apply your paint, there are a few things that you'll need to do to ensure that you properly prep your interior walls.
Prevention is often better than correction, so we recommend that you ensure that you are carrying out a few precautions prior to applying the paint, in order to ensure that you get the best results.
Consider the following: 
Figure out the cause
In order to properly damp proof your walls before you give them a new lick of paint, you should be sure to figure out what is causing the existing damp, so that you can properly treat them.
Sometimes, you might be able to determine what type of dampness you are dealing with, as well as the cause. However, the best prevention cure is often to seek the assistance of a professional, who will be able to properly diagnose and help you ensure that it does not come back.
As soon as you are aware of what type of damp you are dealing with and the reasons as to why your walls have it, you will be able to treat it correctly.
Treat the walls
As soon as you have figured out what it is that's causing the damp, you can then proceed to treat it.
The type of treatment required will greatly depend on your personal circumstances, though one of the most common ways that dampness is treated is via waterproofing the walls and correcting the route of the problem, such as cleaning out blocked gutters.
In addition, another way that your wall dampness may need to be treated is by ensuring that your home has proper ventilation. As always, if you're unsure of how to treat your damp, we recommend that you go to a professional contractor who will be able to properly guide you. 
Deal with existing damage
After you have treated your walls from the damp, the last step you'll need to take to ensure that it has been damp-proofed is to patch up any damage.
Damp can sometimes cause cracks and holes to appear within the walls, so you will need to make sure that all of these things have been repaired before painting, as well as sanded down to ensure that the paint will apply smoothly.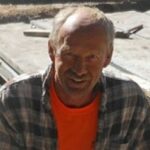 Jim Bettesworth well known for his can-do attitude and often takes jobs other companies were unwilling or unable to do. Experienced and educated in concrete construction and painting jobs. Read More.