ThatPainter is reader-supported. When you buy through links on our site, we may earn an affiliate commission. Learn More
Mold can be a nightmare for any homeowner. It is unsightly, smells, and, worst of all, is unhealthy. Zinsser and Kilz are two of the biggest names in the mold-killing primer market. However, you might ask yourself: Zinsser mold killing primer vs. Kilz, which is better? Both companies make products you can use on interior drywall and exterior walls to prevent mold growth.
You want to prime your wall before painting them for a variety of reasons, but you must ensure that you go through the proper order of steps to get the job done properly. The very first step is to prime the walls. Primer is a key ingredient in most house paints and plays a different role than paint. Interior primers, like the ones Zinsser and Kilz make kill mold, prevent stains and lengthen the life of the paint on your walls.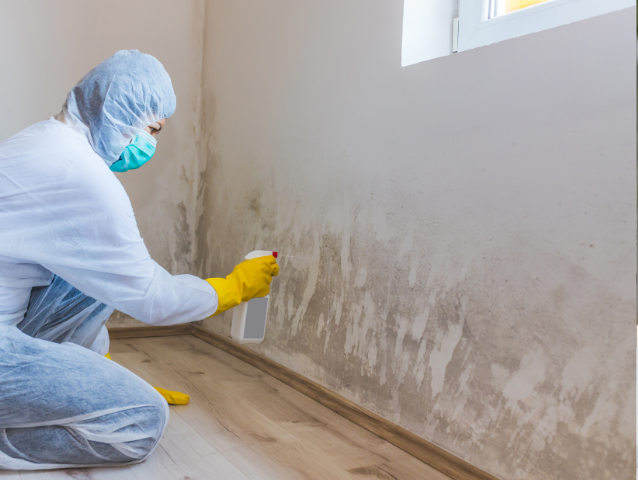 While these are similar products, a few key differences could help you decide which one will work best for your home. We will discuss how they are different, tell you what each one is best suited for, and how to use them. We'll also clarify any confusion you might feel about these two mold-killing primers!
Analysis and Review of Zinsser Primers
Zinsser Primer is a water-based primer that protects against mold and mildew growth. Rust-Oleum produces this product, and they have a reputation for quality. This product works effectively indoors and outdoors.
See More Images
It has been specially formulated to withstand harsh weather conditions such as rain and snow. It is also suitable for use on all surfaces, including brick, cement, aluminum siding, wood, or, in fact, any surface you choose to prime.
Zinsser Primer is the perfect choice for your paint projects. This primer will help your paint stick better to surfaces that are difficult to paint, so it's great for outdoor projects and other surfaces that might be more vulnerable to the elements. It dries in 30 minutes, and you can recoat it with paint in one hour to get started on your project immediately. Zinsser Primer contains ultra-low Volatile Organic Compounds (VOCs), making it an environmentally friendly and safe indoor-use product.
It's also alkali resistant, which means the primer protects the surface from damage caused by alkaline substances—like the acid in paint remover. Zinsser comes in handy when painting over walls or other surfaces treated with an acid wash or alkaline stripper. It makes it ideal for use on walls damaged by these corrosive chemicals.
It also provides an excellent base coat for all interior surfaces, including hardwood floors, decks, and siding. Zinsser Primer offers the perfect balance of durability, economy, and ease of use.
The pH level is a big deal when it comes to interior decorating and painting. It indicates how acidic or alkaline the paint is, how well your paint will stick to the wall, and how much of an impact it'll have on your health.
Zinsser primer is an excellent choice if you are looking for a primer that doesn't smell like chemicals. The pH level is 12.5, making it low-key—a plus for people sensitive to strong odors.
Pros
Ultra-low VOC
This primer dries in 30 mins, and you can recoat the surface in 1 hour
Seals unpleasant odors
For any interior / exterior surface
A low pH level of 12.5
Cons
It can be hard to spread smoothly and evenly
It can have a strong odor
Analysis and Review of Kilz Primers
Kilz Primers are popular because they can kill mold, mildew, and other pesky contaminants in your home. If you have a musty smell in your basement or garage, you may be able to fix the problem with a Kilz primer. Kilz Primer is an oil-based substance that will seal off odor and kill mildew and other fungi.
See More Images
The unique formulation of Kilz Primer contains synthetic resins that act as a sealant. These resins fill the pores of the painted surface so that water cannot penetrate them. The synthetic resins also coat and seal open areas on the painted surface, which helps prevent stains from bleeding through the paint film.
Kilz primer is mostly formulated with stain-blocking technology that protects against water damage caused by rain or snow. It's ideal for use on exterior walls around windows, where you need protection from moisture damage from condensation buildup behind your window panes. You can also use this paint on interior walls where you want added protection against water damage caused.
One benefit of using Kilz primer is that it will help prevent peeling and cracking when you paint over it. Your wood has open pores that allow moisture to get in and expand when it gets wet. This expansion can cause the wood to crack or peel away from the wall or ceiling where you have painted over it. A great way to prevent this is by using Kilz primer first.
Pros
Odor-sealing
Stain-blocking
Fast-drying
Soap-and-water cleanable
Cons
It has a strong, unpleasant odor.
Inhaling it can cause breathing difficulties.
Zinsser Mold Killing Primer vs Kilz Primer – Comparison
Zinsser primer and Kilz primers are outstanding products that cover surfaces damaged by water, mold, and mildew. These primers can be great for your home renovation project if you want a smooth, safe surface. Let's compare the Zinsser mold-killing primer vs. Kilz.
| Parameters | Zinsser Primer | Kilz Primer |
| --- | --- | --- |
| Application | Zinsser primer is easy to apply because it has less odor than other brands, and you can apply fewer coats of primer. | Kilz needs more brushing or rolling to cover the surfaces properly so that it will emit more fumes during its application. You may even get dizzy if you're not wearing a mask during this process. |
| Coverage | Zinsser offers good coverage, which means that you only need one coat.  | You need to apply several coats of Kilz primer for adequate coverage.  |
| Adhesive  | Zinsser primer has better bonding properties than Kilz primer, especially if it's slightly damaged.  | Kilz primer does not stick to the wall as well as Zinsser primer.  |
| Odor  | Zinsser primer has less odor than Kilz Prime, so you don't need to wear a mask when using this product. | When using Kilz primer, you need to wear a mask because of its strong odor. Its odor could also cause breathing difficulties.  |
Zinsser is a water-based primer that you can use on any surface. It doesn't require sanding, and it works perfectly on metal.
On the other hand, Kilz is an oil-based primer, so you must first sand the surface before applying it. It's the cheaper option.
Similarities Between Zinsser and Kilz Primers
These two brands are great choices if you're looking for a primer to protect your home from mold. Let's look at some similarities between Zinsser mold killing primer vs. Kilz.
Both Zinsser and Kilz offer mold resistance. The main purpose of these primers is to keep moisture out of wood surfaces so that they don't decay or become infested with mold. Both brands use different chemicals for this purpose, but it doesn't matter which one you use; both will do the job well enough to keep your home safe from mildew and molds.
These two brands have a wide range of primers available in various formulas, colors, and finishes so that you can find whatever fits your needs perfectly.
Both products are great for cabinets as they provide long-lasting protection against water damage.
Differences Between Zinsser and Kilz Primers
Kilz Primer and Zinsser Primer are two of the most popular mold-killing primers on the market today. Both products claim to be able to kill mold, but which one should you use?
Kilz Primer is an oil-based product requiring you to sand the surface before applying it. The reason for this is that oil-based primers can't adhere well to surfaces that are smooth or glossy. Once you've sanded down your surface and applied Kilz Prime, your paint will stick much better than if you had applied a water-based primer first.
Zinsser Primer is a water-based product that doesn't require sanding before application. This feature means you can use it on any surface without needing to sand beforehand, which Kilz Primer can't do. However, Zinsser Primer is more expensive than Kilz Primer.
Which One To Use?
Zinsser is the way to go if you want an all-purpose primer. You can use the product on any surface, from woodwork to metal and even plastic. It has no strong odor and dries quickly without leaving any stains. The primer also adheres well to most surfaces.
Kilz Primer is a good choice if you are looking for a primer that you can use indoors and outdoors. It works great on hardwood floors and other types of woodwork. The product also provides good protection against mold and mildew.
Zinsser came on top regarding odor, bleed-through prevention, adhesion, coverage, and durability. Applying right out of the can is easy without stirring or shaking it first. Kilz is an oil-based primer that won't adhere to galvanized metal surfaces like Zinsser.
Zinsser mold killing primer vs. Kilz has pros and cons, with strengths and weaknesses. If you can only choose one for your mold-killing primer needs, we recommend Zinsser because it does a better job of killing mold, adhering to difficult surfaces, and keeping the paint on the walls.
It's slightly more expensive than Kilz, but it's worth that extra cash. Zinsser is more versatile than Kilz since you can apply it on various surfaces without difficulty.
Also Read: 5 Best Primers to Cover Dark Paint
Frequently Asked Questions
Here are some answers to questions about Zinsser and Kilz primers.
Does Zinsser mold blocking primer work?
The maker of Zinsser, Rust-Oleum, claims that the Zinsser mold-killing Primer will kill existing mold as well as prevent mold from growing again in the future.
Do you have to paint over mold-killing primer?
After your primer has dried, paint over the area with mold-resistant paint to adhere directly to the primer to prevent mold from growing on your freshly primed walls.
When can I paint over the Zinsser mold-killing primer?
After 1 hour, you can paint over the mold-killing primer but apply the top coat within 72 hours.
How long does mold-killing primer last?
This paint can stand the test of time and protect your home from mildew issues for up to five years.
Does KILZ primer kill mold?
Kilz doesn't kill mold but prevents it from growing back. Clean the mold off the wall and apply water-proof Kilz mold-resistant paint to keep the mold from returning.
Is mold-killing primer worth it?
The mold-killing primer is effective, and the FDA approved the antimicrobial ingredient in them.
Conclusion
The enduring popularity of both Zinsser and Kilz is well deserved, as they can perform the same killing and coating tasks required for all types of moldy surfaces. The choice between the two ultimately comes down to which characteristics you prefer.
This leads us to conclude that if you're a home user looking for a primer to deal with mold from time to time, sticking with Zinsser primer might be the way to go.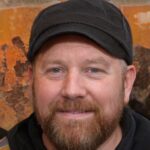 A Professional Painter, Joseph is known for solving huge problems with simple DIY tricks. Now retired, he writes for ThatPainter.com to educate people on how to get their paint job just right. Joseph specializes in painting services, and has a ton of experience working with paint of varied quality.