ThatPainter is reader-supported. When you buy through links on our site, we may earn an affiliate commission. Learn More
Are you planning to paint your car matte black? If so, we'll help you through the process. But before then, what is a matte finish, and how much is a matte black paint job?
Matte means the paint has a flat look. Therefore, it doesn't look glossy, although cars with matte paint done by professionals always have a clear coat that makes their appearance look more 'matte' with its indentation impressions.
Cars with a matte finish usually have a non-reflective appearance and rough texture, compared to a glossy paint job with a shiny finish you are likely to see on most cars. Though the two paints can be applied with the same method, the difference is just the look of the clear coat after it dries.
Before you paint your car matte black, you should know a few things. First, you need to decide if you want to do it yourself or if you'd rather hire a professional. Then, you must understand the implications of painting your car, especially with matte paint.
How Much Does Matte Black Paint Cost?
If you're thinking of changing your current car paint to a matte finish today, expect the range of your expenses to be between $1,000 and $6,000. It all depends on the quality and quantity of the paint. Specifying a matte black paint for your car on a new model will come with a hefty price tag at the high end of that range.
Matte paint is more expensive because the finish is only found on high-end vehicles. Plus, the paint is more vulnerable to the abrasive materials in a car wash because it is usually only washed by hand.
The Cost of DIY
Painting your car yourself can be an expense of its own. On average, the cost will be around $200, but some procedures and materials can reduce the cost.
You can save a ton of money painting the car yourself, but it will be a laborious job. To help you get started, here is a list of some supplies you'll need:
Automotive paint: there are various brands of matte black paints available. You should simply review the options available to pick the best one for your budget.
Paint Masker: you can use this to tape off the trim, windows, and all the other parts that you don't want to paint or get stained while you paint.
Paint Sprayer: you could consider using a paint sprayer to do the job, especially when you're not using aerosol.
Sandpaper: this equipment helps you sand and prep in between coats.
Dropcloth: to avoid getting paint on the ground, you should put some dropcloths down to protect the floor.
Carnauba Wax: Carnauba wax lets you protect the new paint job from UV rays and dirt. You should understand that waxing is temporary, and therefore, it needs regular protection.
Also Read: How Much Does It Cost To Paint A Car Door?
Costs for Hiring a Professional
Painting is a beautiful way to customize your car; nothing is as cool as matte black paint. The cost of materials is low, while the cost of labor is much more. Hiring a professional could cost anything up to $10,000!
When professionals want to provide an estimate for a job, they consider two main factors: materials and labor. Therefore, it is essential to remember that labor usually costs about 80% to 85% of the overall cost. As a result, understanding how a professional painter calculates their rates can help you to understand if they've made an accurate estimate whenever you want to hire one.
However, you don't have to spend a fortune just because you decide to forgo the DIY route. Most professionals' jobs come at different levels, and you can choose the one that you think fits your budget and needs.
A basic paint job: a basic job by a pro will cost you less than $1,000. These always involve a few coats of synthetic enamel paint and less attention to detail than higher levels of paint jobs.
A standard paint job: this includes sanding down the body to ensure a smooth surface, removing impurities, and leaving you with a beautiful finished product. This type of paint job by a pro typically costs $1,000 to $3,000, but it will last longer and look better than an ordinary paint job.
Body Shops and Premium Options
You need to know that the process of painting your car is complex and requires a specific skill set. Also, with the many paint layers that need to be covered on the car to offer a good quality finish, well-specialized equipment is available to execute the sanding, polishing, panel beating, and spraying. Therefore, you might want to hire a professional painter so that you can go to different top body shops close to you.
Cost for Each Square Foot
If you want to know the painting cost for your car, you need to consider your car's size, typically measured using square feet. Usually, the painted parts of a vehicle can range from 50 to about 150 square feet, which costs between $1.50 to $20 for each square foot. The cost of painting rims for a small painting job is surprisingly low.
Also Read: How Much Does a Maaco Paint Job Cost?
Frequently Asked Questions
Is it worth it to paint your own car? 
This depends on the model of the car and the cost of painting it. If you're a petrolhead and want to restore the paint of your current car and have the financial means, then it's worth it. 
Is matte paint more expensive than gloss? 
Yes, matte is more expensive than gloss because matt finishes require more pigment for good color saturation. And again, a matte finish is more expensive to maintain, which is one of the reasons why the finish is usually only found on high-end vehicles. 
Does matte black scratch easily? 
Matte paint is not scratch-proof, but you will likely never have issues with wash marks, at the very least.
Conclusion
If you're ready to paint your vehicle yourself and have the time and money, go ahead, as it'll also save the cost of hiring a professional. For people who can bear the cost of hiring a professional, the convenience and peace of mind this option brings can be worth it.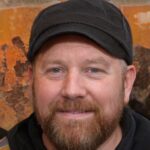 A Professional Painter, Joseph is known for solving huge problems with simple DIY tricks. Now retired, he writes for ThatPainter.com to educate people on how to get their paint job just right. Joseph specializes in painting services, and has a ton of experience working with paint of varied quality.