ThatPainter is reader-supported. When you buy through links on our site, we may earn an affiliate commission. Learn More
A concrete floor, once painted, can indeed become dangerously slippery, especially when wet. This is because most paints and sealers add a thin and smooth layer, which covers the outer texture of the concrete, getting rid of the grip that it has.
And then, when it rains or water is spilled, the surface can become super slippery, which is less than ideal. 
However, this isn't always the case. Professionals are very aware of the risk of concrete becoming slippery after being painted, so they take special steps to ensure it is as anti-slip as possible, especially in public areas where they need to minimize the risk of accidents and injuries. 
What they do, therefore, is use grit additives within the paint and sealers, so that the surface has some grip to it, and it is no longer a smooth and slippery surface. If the painted concrete has these grit additives, then it will not be slippery.
And in most public spaces, painted concrete will have them, and so it won't be slippery, so it's usually safe to assume that concrete floors are anti-slip and completely safe.
If you want to ensure that your painted concrete isn't slippery, then you have to double-check that the paint or sealer that you are using includes a grit additive. 
To cover the basics, there are three main grit additives used in concrete paint: silica sand, aluminum oxide beads, and polymer grit. So as a general rule, you should look out for either of those three for your concrete paint, to guarantee it is anti-slip. 
The grit additives are usually available in different grit sizes as well, so that you can personalize the finish. That way, you can increase or decrease the surface roughness as desired, depending on how much of an anti-slip concrete you need it to be.
Let's take a better look at all three of the main grit additives: 
Silica sand is quartz, broken down into tiny granules, that is commonly used as an additive to add grip to a surface. It's quite heavy, and in turn, it tends to settle at the bottom of the mixing bucket, so it can be quite hard to apply evenly.
It requires a lot of constant mixing, or else the surface won't be as anti-slip as desired. It also might slightly alter the color of the concrete or paint, so this is something to watch out for! 
Aluminum oxide beads are very similar to silica sand, in all regards. It is also on the heavy side, meaning it is extra important to properly mix the bucket so that the grip is applied evenly over the concrete surface.
It might also affect the color of the paint or concrete, so take that into account when mixing the additives in! 
Polymer is perhaps the most common of all three grit additives, and it is essentially micronized pieces of plastic. These pieces are super lightweight and completely translucent, so it doesn't affect the color of the paint at all, and it's also super easy to mix into the paint, without it going to the bottom.
Polymer is also a lot smoother, so it's better for walking barefoot (like for example the side of swimming pools), while still retaining good anti-grip properties. So on the whole, polymer grit is usually considered as the better grit additive! 
Does painting concrete make it slippery? 
Painting concrete doesn't necessarily make it slippery, as it depends on the paint and the sealers being used. If normal paint and sealers are used, then the concrete will likely become slippery, especially when wet, which can be a big hazard risk.
However, most paint that is used on concrete, has been specially designed for use on concrete and therefore has grit additives, which will roughen up the surface so that it is anti-slip, instead of being a smooth finish prone to becoming slippery. 
How do I make my concrete floor less slippery?
If your concrete floor is slippery, whether because it's been painted without the grit additives, or for other reasons, then you're going to want to find ways of making it a little more non-slip.
The first thing is to be aware that slippery concrete becomes even more slippery when it's wet, and can become quite dangerous. This is why you will often see "wet floor" signs on concrete surfaces in public spaces!
So… avoid this kind of concrete surface if it rains! 
But on a day to day basis, if you want to lessen the risk of slipping on a concrete floor that hasn't been painted with grit additives, here are a few simple solutions you can apply: 
Clean the surface regularly:
Some believe that dirt can add a slight grip to the surface, making it less slippery and that super clean concrete is more slippery. However, this is actually the other way around!
Clean concrete surfaces are around 20 times less likely to cause an accident due to slipping, while dirty surfaces can often be risky and slippery. So clean the concrete floor as regularly as possible!
Use carpets, rugs, and others:
This isn't always possible, as it depends on where the concrete surface is, but laying down a carpet, a rug, or some sort of absorptive material, can significantly reduce the risk of slipping.
These will offer a surface with more grip, so the only challenge is making sure the rug doesn't move around or slip on the actual concrete. 
Apply a sealer that contains grit additives:
If the concrete has already been painted, without the use of grit additives, it doesn't mean that you simply have to live with the risk of slipping.
You can apply a sealer as a top coating, which can go over most types of paint. Make sure the sealer has grit additives, and you'll have a nice anti-slip concrete surface!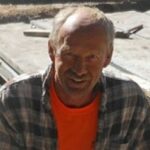 Jim Bettesworth well known for his can-do attitude and often takes jobs other companies were unwilling or unable to do. Experienced and educated in concrete construction and painting jobs. Read More.