ThatPainter is reader-supported. When you buy through links on our site, we may earn an affiliate commission. Learn More
If you are working on sprucing up a floor, or other concrete surface, and you wish to put epoxy over it, the first thing that you need to do is remove anything that is loose to ensure that your epoxy surface will be solid.
You should also patch up any holes or cracks to avoid any imperfections. You do not have to use a clear epoxy either, you can use a colored one instead if you are feeling unique and creative.
Furthermore, you can apply this in one coat over the original painted surface. So, the short answer is, yes, you can put epoxy flooring over paint. 
Furthermore, you can epoxy over painted wood as well. Water based paint is best for this as they are fast drying, so you can put the epoxy over the paint after about 24 hours of drying time for the paint.
On the other hand if you used an oil-based paint then you will need to apply 3 coats of oil-based polyurethane to seal up the surface before you apply your epoxy. 
You should be wary of what epoxy resins will not stick to, while you can apply it over paint, some surfaces may not be compatible with epoxy. Epoxy resin adhesives bond to any wood, glass, and aluminum.
However, it does not deal so well with polyethylene, polypropylene, nylon and so on. 
If you are painting and then laying epoxy on a concrete floor then you should use a concrete paint which can be purchased in either a latex or an oil-based epoxy enamel.
You should choose a paint type that best suits your floor, latex paint works well for interior concrete floors, however it is not suitable for high traffic areas, especially in garages where the high traffic is often heavy and attached to tires.
Epoxy can deal well with garage floors, so if you are intending on doing up your garage floor with a nice paint, epoxy over it afterwards, and you can ensure it will last longer.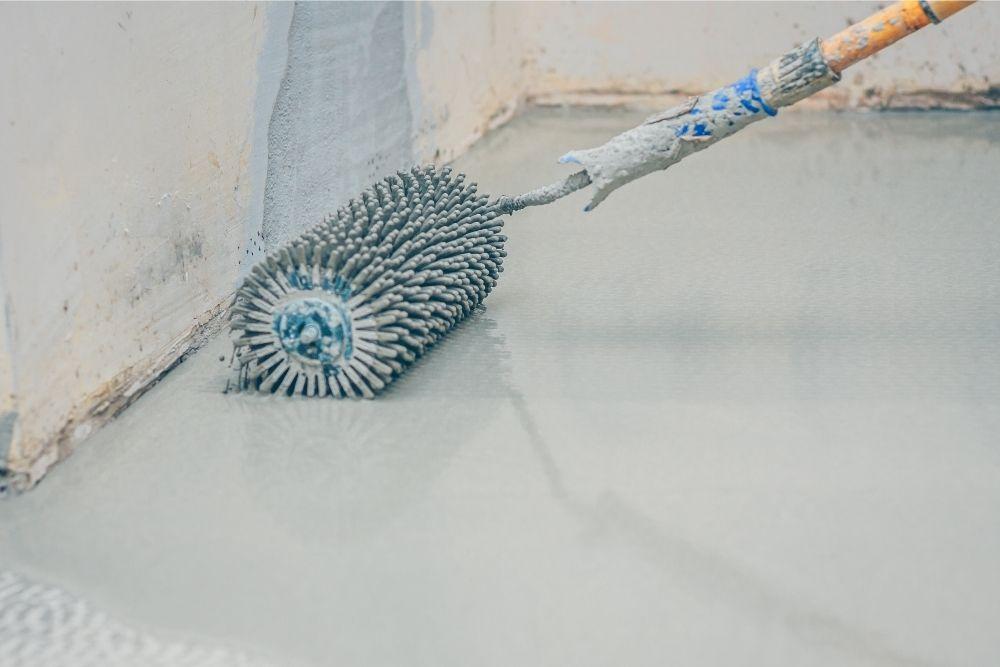 Can you epoxy a painted concrete floor? 
If you have a concrete/ cemented floor with old paint on it, and you decide you want to epoxy over it, you may think that you may have to remove the old paint to do so. Do not worry, there is no need to do this.
Not having to remove the old paint will make your floor improvements much less troublesome and safer than painting bare cement. Instead of having to use acid to etch the surface, you can sand it down lightly. 
Epoxy paint is more durable than a typical concrete paint, and they will offer you a level sheen that you just cannot get from other paints.
Epoxy paints also offer a two-part application system that is followed by a sealing topcoat that ensures a lengthy life for your new color coloring. 
You can always epoxy a painted concrete floor. Epoxy is totally compatible with doing so, however, you should make sure that you do it in the correct way so that you get the results you seek. 
A good way to test that your floor is compatible with epoxy is to tape a piece of plastic sheeting to your floor and cover all edges of your floor with the sheeting, sealing it to the floor so that no air can get underneath it.
Leave the sheeting in place for 24 hours and then lift it to check it, see if there is any moisture on the underside of the sheeting. Dry sheeting will indicate that using epoxy will work and that your epoxy will bond to the floor well. 
Before you use epoxy/ epoxy paint on your floor you should ensure that you cover all surrounding surfaces including walls, cabinets and baseboards, You should also move all obstacles from the room and cover vents and electrical outlets. 
It is perfectly possible to use epoxy on painted concrete, yet if you intend on doing this, you need to ensure that you do it correctly and safely. 
How long does epoxy paint last on concrete? 
Epoxy on flooring is very hard, abrasion-resistant, and has high-impact strength. Due to these fantastic factors many technicians call epoxy a 'coating for life'.
In residential settings, some epoxy flooring has been known to last for 30 years, whereas in more commercial settings, there is higher traffic, as well as more spills, accidents and so on that can wear it down fast.
For these reasons the average lifespan of epoxy applications can last between 5-10 years. 
There are a few things that will affect how long the epoxy coating will last. First and foremost will be the strength of the concrete flooring the epoxy is applied to. The initial layer of concrete is the base layer and that will assist in determining the lifespan of your epoxy.
The preparation of the surface, as well, is another imperative factor that will impact the durability of your epoxy. The surface should be thoroughly prepared prior to the application of the epoxy.
This means that it should be free of any dust, oil, and other liquids and there should be no damage. You should fill cracks and dents prior to the application of your epoxy. 
The epoxy thickness is another factor that will affect how long it lasts. A coating of epoxy can be from 400-1,000 microns thick on industrial floors. It is wise to remember that the thinner your epoxy coating is, the faster it is likely to wear down and need replacing.
In some industrial settings the thickness of the epoxy can be more than 1,000 microns (1 mm thick) 
Similarly, you should keep in mind the quality of the topcoat, a floor coating contractor will often recommend an urethane topcoat to assist in resistance of abrasion and scratches.
Keep in mind how much traffic the floor will have, vehicular and high-foot traffic can impact the longevity of the floor. Similarly, exposure to UV light can cause the binder to chalk, and turn powdery when exposed to sunlight too regularly.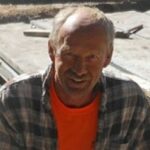 Jim Bettesworth well known for his can-do attitude and often takes jobs other companies were unwilling or unable to do. Experienced and educated in concrete construction and painting jobs. Read More.