ThatPainter is reader-supported. When you buy through links on our site, we may earn an affiliate commission. Learn More

There are so many chrome spray paints available on the market that it can be difficult to choose the right one. Not all of these products are the best in terms of the quality and finish that they provide you with, and it is hard to separate the bad from the good in the sea of available products.
There is nothing more irritating than starting a project only to realize that you have bought a product that hasn't given you the amazing results that it claimed it would.
However, you don't need to worry about this anymore. If you are looking for the best chrome spray paint then you have come to the right place.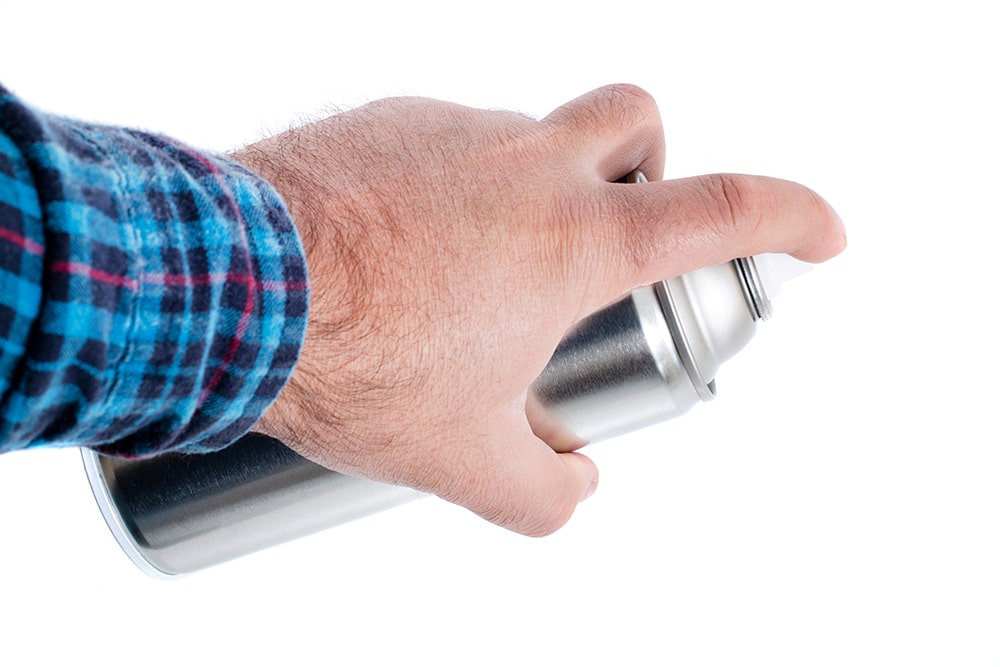 We are going to list our top five chrome spray paints in this article for you to read about, so you can be assured that you are choosing from a selection of high-quality products.
Our Top Pick
Krylon K01406 Brilliant Aerosol (Amazon's Choice Product)
Bright and durable finish

Fast-drying

Designed for indoor use
(Professional Finish)
Exact color match paint

Professional finish

Easy restoration
Our number one choice for the best chrome spray paint is the Krylon Silver Metallic Finish paint that can be used on a wide variety of surfaces. You can transform and restore with this product without difficulty, and the product itself is really straightforward to use.
It has an affordable price for the amount of product that you receive, and it is both high-quality and durable.
What is Chrome Paint?
Chrome paint is a type of paint that has been designed to produce a chrome, mirror-like finish once it has been applied to various surface types.
There are many different types of chrome paint, and they often have different finishes once you have applied them. The majority of chrome paints are used on things like cards and other vehicles, but you can also get chrome paint for interior projects.
You might also want to get your hands on some chrome spray paint if you are renovating or doing a DIY project at home.
Top 5 Best Chrome Spray Paints
Krylon K01406 Brilliant Aerosol
This is a water-based chrome spray paint that is manufactured in the United States and will leave a bright and durable finish on your project. This is a general-purpose spray paint, which means that it can be used on a variety of different materials to bring new life to them.
There are 12 ounces of paint in this product, and it is able to dry really quickly. Something that you should know is that this product should only be used for indoor use, as it is not suitable for use outdoors.
PROS
Quick-drying

–

You won't have to wait long at all for your project to be ready as this paint will dry really quickly.
Durable finish

– You can be sure that this product will stay put, as the durable finish is designed to make it long-lasting
Great coverage

– This spray paint can cover up to 25 square feet, and you won't need a lot of layers to build up the color
CONS
You cannot use this chrome spray paint for outdoor projects
Rust-Oleum 7718830 Chrome Metallic Spray Paint
This chrome spray paint is ideal for helping to create a shiny metallic finish on any type of interior metal, wood, concrete, or masonry projects.
The paint even features excellent chip resistance and color retention, and these will book help to keep your projects looking great as time goes on.
One of the best things about this product is that the paint will dry to the touch after 60 minutes, but it will take slightly longer to be fully dry. The overall finish is both tough and attractive, and it will not fade or dull when it has been used indoors.
PROS
Shiny metallic finish

– You can bring life back to most household projects using this chrome spray paint
Chip resistance and color retention

– These features will ensure that your projects are long-lasting and durable
Surface varieties

– You will be able to use this spray on a variety of indoor surfaces, including materials like metal, wood, concrete, or masonry
CONS
You will need to continuously shake this product for it to work properly
Montana Cans Gold Chrome Spray Paint
This is a flexible, acrylic-based matte formula pain that works well on wood, concrete, metal, plastic, canvas, glass, and many other surfaces.
It has a low-pressure system that has been put in place to provide you with maximum accuracy so that you can create your own professional-looking results.
This paint is high-coverage, and the product itself allows for excellent control, no matter your skill level. It also dries really quickly and won't crack or fade in color.
PROS
Low-pressure

– This can has low pressure so you can have maximum accuracy when you work to create even color distribution
High coverage

– You won't have to apply lots of layers as the paint is very high coverage
No skills needed

– The can provides you with excellent control, so you don't need any painting experience to use it
CONS
You will likely need to use a primer for it to work efficiently on some surfaces
Martha Stewart Rose Chrome Paint & Primer 8oz Spray Paint
This product is both a paint and a primer in one, making the application that much easier, and you will get permanent and beautiful color results with every application.
You can also use this product for indoor and outdoor projects and the results that you spray will be permanent.
The paint will dry to the touch in just 10 minutes, and it will fully cure after 24 hours of application, which eliminates annoying long waiting times. You can also use this product on lots of surfaces, like metal, plastic, and wood.
PROS
2in1 product

– You will be able to skip the primer step and get straight into spray painting to save you time
Indoor and outdoor use

– The finish is both durable and long-lasting, making it suitable for indoor and outdoor projects
Variety of surfaces

– This product is very versatile, and you can use it on a variety of surfaces, including metal, plastic, wood, and more
CONS
There is less product in this spray can than some others
Dupli-Color Shadow Chrome Black-Out Coating
This product will provide you with a professional finish and it has been created with productivity and innovation in mind.
It will provide you with an exact color match and a clear coat, and it is perfect for using to restore scratches or chips on your vehicle.
PROS
Professional finish

– The results that you will get from this paint are professional, so you can get the job done yourself instead of paying someone else to do it
Exact color match

– This is one of the few vehicle chrome spray paints that guarantees an exact color match
Restore damage

– The color match and excellent finish will allow you to seamlessly restore and chips or scratches on your vehicle, leaving it looking as good as new
CONS
The end result can look patchy if it has been applied unevenly
Buyer's Guide
If you are going to be purchasing your own chrome spray paint for a personal project, then there are some things that you might need to know before you get started.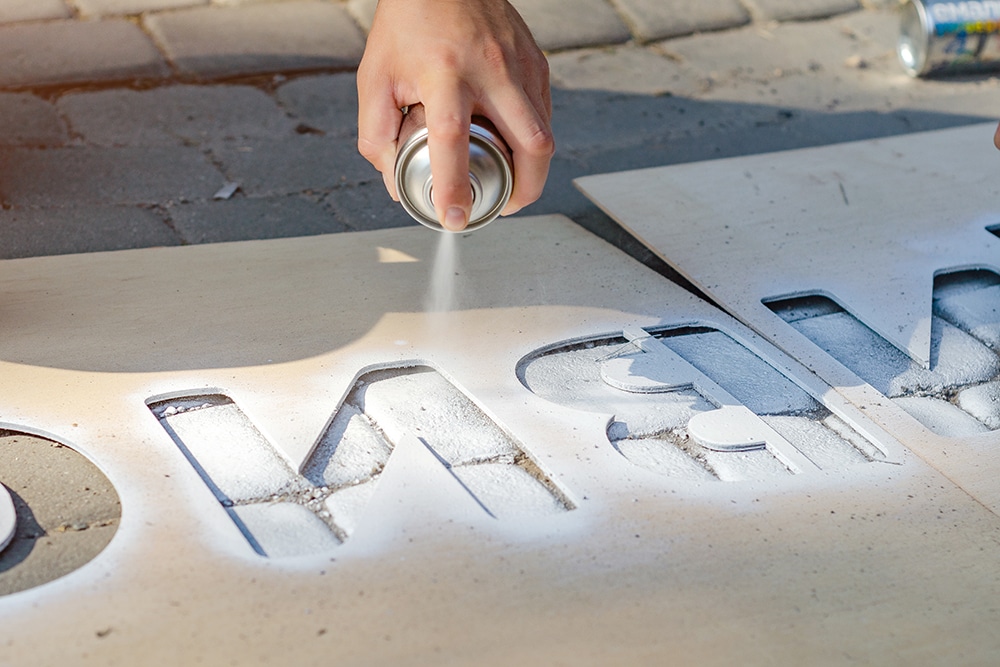 We are going to explain everything that there is to know about chrome spray paints and how to use them below.
Types of Chrome Paint
Chrome paints typically come in the form of a spray can or canister, which is the best way to use this type of paint. When you use a spray can, you will be able to directly apply the chrome finish.
However, a canister will need to be used in combination with a spray gun or an airbrush.
The best way to apply chrome paint is by using a spray can, as it eliminates having to buy any additional tools, and you will be ready to go as soon as the product is in your hands.
Different Finishes
If you want to do the job properly, you will need to think about the type of finish that you want for your end result. There are many different types of chrome spray paints available, and some of these include matt finishes, high-gloss finishes, and mirror finishes.
All of these options can be used for different projects, but you will need to make sure that you pick the right one for your project.
Matte effect finishes might not be the best option for chrome pains as they will dry without the gloss finish that most people are looking for.
However, if you want your project to be matte, then this is the type that you should get.
Chrome spray paints that have a mirror finish are typically the best choice as they will be really shiny and noticeable once they have dried.
If you are trying to create a statement, then this is the product for you. Many of these types of paints will create a mirror effect that will look amazing once it has been applied and it has dried.
If you are looking for something that is in between both of these choices, then it is worth taking a look at the metallic finish chrome paints that are available.
You will typically find that these are labeled as having a gloss finish, but they won't give you that bold mirror effect that the previous option would.
So, while you might not be able to see your own reflection, you will certainly be able to create some excellent results.
The type of paint that you choose to buy will depend entirely on your own personal preferences and what you are trying to achieve with your chosen project.
You might even find that the finish doesn't really matter, and choose to get any of the above options if you are simply looking for durability and long-lasting results.
Durability
With anything that you are trying to create, the chances are that you are going to want it to be both durable and long-lasting.
For a durable finish, you should make sure that the product is resistant to things like scratching and chipping, as these are both things that can ruin your project.
Many of the chrome sprays available will have such features, but not all of them will, so it is best to double-check.
You should also check to see if the product listing mentions anything about the aging of the paint over time. Though it might look great for the first few weeks, you want it to stay like that for as long as possible.
This is why it is important to check for things like yellowing due to sun damage. Some paints will be resistant to yellowing, and if your project is in direct sunlight, you should probably check that this is the case.
If the paint that you are using does not need to be durable, then this won't be as important for you, and you can choose pretty much any product.
A good thing to look out for is multi-purpose paints, as these can be used for pretty much anything.
To know if you need the additional features, think about what your project is going to be used for, and whether or not it will be more susceptible to wear and tear.
A great way to find out about the durability of a product is by checking the customer reviews to see what other people's experiences with the paint have been.
This will tell you whether or not the product is worth your time and money.
The Type of Project
You will need to look at the type of paint that you are using to make sure that it is suitable for the type of project that you are working on. There are some types of chrome paint that can only be used on certain types of surfaces, and they might not be suitable for what you need them for.
Specifically, there are lots of chrome paints that are only supposed to be used on cars, which might not be great for spraying household items.
Consider what you are going to be using the paint for, as this will tell you what paint you should buy.
There are many that are specifically designed to be used on metal, glass, and other materials. If you are unsure, you can also get your hands on some multi-purpose spray paint that can be used on a variety of surfaces.
Color Choice
Another thing that you will need to check is the color of the paint that you want to get. The most common colors to get are silver, black, and gold, but there are other colors available to choose from.
Something that you should be aware of is that you won't always achieve the chrome finish that you are looking for if the object you are spraying is not the same color as the spray paint.
For the best results, you should either match the existing color to the color of the paint or paint the object the color that you want to achieve in the final result before you spray it.
This way, you will be able to achieve that bold chrome finish in the color of your choice.
Indoor and Outdoor Use
You won't be able to use all types of chrome spray paint for both indoor and outdoor projects, as some will not be durable enough or suitable for use outdoors.
You will need to check the application instructions to find out if you will be able to use it for something that is going to be stored outside long-term.
Otherwise, it might get ruined in the rain and other outdoor conditions can damage it. Make sure that you are always following the instructions that you have been provided with.
Frequently Asked Questions
How Do I Use Chrome Spray Paint?
Spray painting is similar to normal painting and the only difference is that you spray it on instead of using a brush. To use chrome spray paint, you will need to use a mask that will be able to protect you from breathing in fumes.
For the best results, it is recommended that you use a primer before you go ahead and spray the paint, as this will provide you with a great base layer.
For the painting process itself, you will probably need to break it up into several steps. T
Typically, you will hold the spray can around 30cm from your project, but this may vary, which is why it is important to follow the instructions for use. You should add a layer of this paint, and then wait for it to dry.
You can then evaluate the project and decide whether or not you are going to need another layer. Always wait for the paint to dry between layers to ensure that the coverage is even.
You might also need to brush off any loose paint grains that remain between layers once each layer has dried. You might need one layer, or you might opt for several layers, it is completely up to you to decide.
Can I Use Chrome Spray Paint Inside?
It is not advised to use chrome spray paint inside due to the harsh fumes that come from it when you are spraying. These fumes will remain inside your home for quite some time, which is why it is always best to use it outdoors, or in a highly ventilated area.
Always wear a mask, even when you are working outdoors. If it is particularly windy, you will need to find a sheltered area to work in, like behind a wall, as otherwise, the spray paint is going to go everywhere but the place that you want it to go.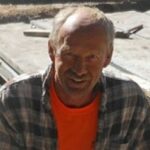 Jim Bettesworth well known for his can-do attitude and often takes jobs other companies were unwilling or unable to do. Experienced and educated in concrete construction and painting jobs. Read More.