ThatPainter is reader-supported. When you buy through links on our site, we may earn an affiliate commission. Learn More

Mold can grow both inside and outside your home. This pesky problem only needs three things to grow: water, food, and oxygen. When supplied with a life-sustaining environment, mold spreads rapidly. By the time it starts impacting you and your family's health, it may already be a tough issue to tackle.

Our TOP 5 Mold Resistant Paint of 2021
Luckily, homeowners can utilize mold-resistant paints to cover up and discourage mold from growing on a variety of household and outdoor facades.
Mold-resistant paint contain antimicrobial agents that last for years.
These agents repel potentially harmful bacteria. In doing so, they help homeowners avoid expensive home repairs and health issues.
We spent hours researching and testing the top mold-resistant paints. We're happy to bring you five of the most reliable mold-resistant coatings on the market. While homeowners must tackle the source of their mold to completely rule out future breakouts, mold-resistant paint will help them to the immediate spread of these health-deteriorating organisms.
RUST-OLEUM 276049 Mold and Mildew-Proof Interior Paint – Best for Mitigating Return Mold
If you are looking to paint over existing mold, mildew, fungi, and odor-causing bacteria, you can't go wrong when using this fungicidal protective coating.
Zinsser is a water-based primer that eliminates existing mold, mildew, fungi, and bacteria. It contains an EPA-approved antimicrobial agent
. If you worked hard to mitigate mold in your home but are still experience related health issues, give this protective primer a try.
A gallon of the Rust-Oleum covers roughly 100 to 200 square feet.
The paint is dry to the touch after approximately 30 minutes. However, homeowners must wait at least an hour before applying a topcoat. If you're covering a water leak, follow your application with Zissner BIN.
Primer and Paint All Rolled Into One
This bright white primer will not show through topcoats. However, you must eliminate the source of any moisture issues before applying Zissner. Overall, this product serves as a smooth, full-coverage coating.
Bottom Line: If you're coping with a particularly stubborn patch of mold or mildew, this persuasive water-based antimicrobial coating to guarantee immediate elimination.

Pros
Can be painted directly over existing mold
Prevents the spread of mold, moss, fungi, and odor-causing bacteria
Suitable for interior and exterior use
Water-based paint
No odor
Cons
Requires a separate topcoat
Zinsser Perma-White Mold & Mildew-Proof Interior Paint – Best Bathroom Paint to Prevent Mold
Zissner's Perma-White Mold & Mildew-Proof Interior Paint
is our go-to mold preventative for moisture-prone bathrooms and living spaces
. There's no need to sand your walls before applying this low-odor water-based paint. It's completely self-priming.
Zinsser is tintable to off-white, pastel, and other light colors. With no need for an additional topcoat, you can keep some of your hard-earned money in your pocket. Since life is messy and unpredictable, we appreciate the fact that this paint won't flake or peel after a modest scrub session. You can keep it looking good as new with the help of a little soap and water.
Resume Normalcy with Fast Drying Time
Its rapid drying time also makes it an excellent contestant for high-traffic areas. You can paint the area around your shower and be back in action in just 24 hours.
Rust-Oleum's Perma-White is backed by a lifetime durability guarantee.

Pros
Antimicrobial agents prevent mold and mildew growth for five years (guaranteed)
Self-priming paint
Washable with soap and water
Soft satin finish that's perfect for household walls
Rapid drying time
Cons
Fiberlock Aftershock – Best Paint for High-Traffic and Wet Areas
If you're looking to mitigate mold or mildew in your business or a high-traffic area of your home, consider Fiberlock Aftershock.
This commercial-strength fungicidal coating contains chemicals backed by the United States EPA
. Not only does it stop fungi in their tracks, but it also kills microbes upon contact.
Fiberlock Aftershock can be applied to a wide variety of surfaces, including but not limited to wood,
concrete
, plaster, and drywall. You can choose between a variety of tools when applying this versatile coating.
A Lengthy Manufacturer Promise
A lengthy 10-year warranty eliminates any risks involved in the purchase of this mold-resistant paint. This product maintains a pH of 8.5, a heightened acidity that is sure to fend off lingering bacteria. Each gallon offers up to 400 square feet of coverage. This product coverage potential varies depending on the texture of the surface it is applied to.
You're sure to get a decade of mold- and mildew-free coverage or your money back.
You'll need to clean the surface you're painting, but we promise it is worth the effort. This powerful acrylic primer goes on smooth, with no noticeable air bubbles. It leaves previously contaminated surfaces looking like new construction.
Bottom Line: You cannot go wrong with an EPA-backed fungicidal coating that's backed by a 10-year warranty. Fiber Aftershock is a bright white primer that's perfect for surfaces in high-traffic interior areas.

Pros
Contains an EPA-approved fungicidal coating
Backed by a hefty 10-year warranty
Kills and prevents the spread of mold and mildew
100% acrylic sealant
Dries and cures fast
Cons
Only suitable for interior surfaces
Requires pre-cleaning
Rust-Oleum's 5001 Watertite Mold &Mildew-Proof Paint – Best Budget Option
Zissner's Watertite is an extremely low-odor oil-based paint that
is designed to fend off water, mold, and mildew
. This powerful coating is proven
to block 34 PSI of water pressure
. That water-resistance claim is backed by a
lifetime warranty
. Meanwhile, the paint's antimicrobial properties are protected by a 5-year guarantee.
Impressive Whole Room Coverage
A gallon of Watertite covers up to 100 square feet of the surface. It has a bright white color that goes on smooth. You can use this miraculous paint on everything from masonry to drywall. However, it's not recommended for floors. It can be applied to nearly any surface, including but not limited to wet walls.
Your application should dry in less than an hour. There is no need to use a primer with your Watertite. It's flat white color won't even show through light topcoats.
The Bottom Line: You'll pay a little more to secure the lifetime waterproofing guarantee that comes with Rust-Oleum's 50001 Mold and Mildew Paint, but it's worth every penny.
Pros
Lifetime waterproof guarantee
Low-odor oil-based formula
Suitable for high moisture areas with mold and mildew issues
Contains mildewcide
Cons
KILZ Interior/Exterior Self-Priming Masonry, Stucco & Brick Paint – Best Paint for Moldy Masonry
Kilz Masonry, Stucco & Brick Flat Paint is a water-based acrylic latex paint that is designed to conceal unsightly blotches of mold and mildew.
This impressive coating can be used on both indoor and outdoor surfaces
. Unlike inferior alternatives, it adheres easily to both smooth and rough surfaces. Not to mention, it leaves behind smooth bubble-free strokes.
A Formula That Eliminates Stubborn Bacteria
Kilz boasts an alkali-resistant base with a up 12 pH level. As a result, it can be used on powdery surfaces, including concrete, cement, and more. It goes on easy and dries in no more than 4 hours. Applications cure completely in less than two weeks. Once it is fully cured, you can clean this mold-resistant paint with a simple mixture of soap and water.
According to Rust-Oleum, a gallon of Kilz Self-Priming Masonry, Stucco & Brick Paint is capable of covering 250 to 400 square feet of surfaces. You must remove any loose paint or chalky buildup before applying this product to your desired surface. It can be applied with any tool of your choice, including a roller, brush, or sprayer.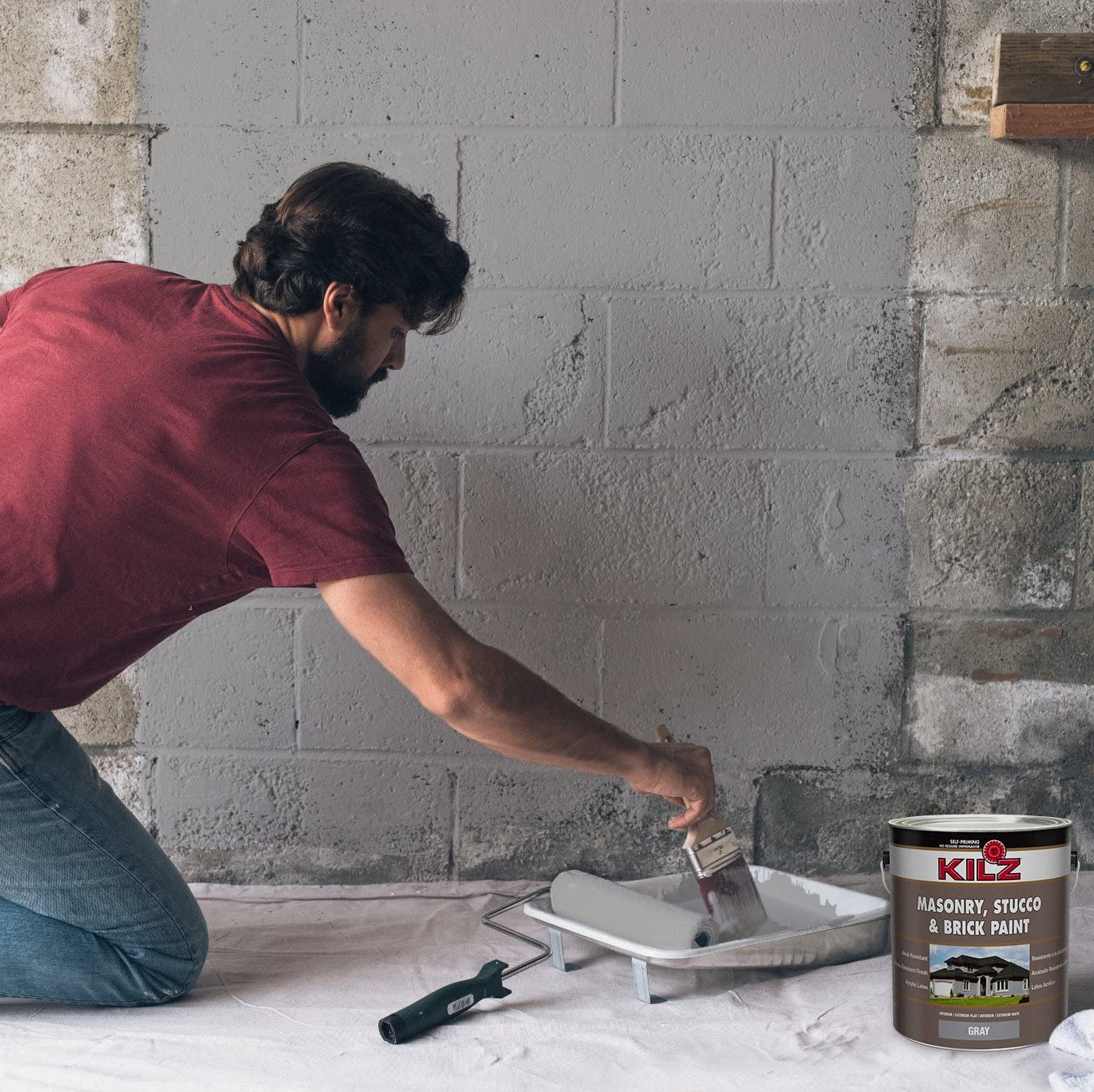 Since Kilz is self-priming, there's no need for you to sand your painting surfaces. Colors are premixed. Options include bright white, medium tan, slate gray, light warm tan, tan, and gray. These colors are expertly mixed to resemble common indoor and outdoor masonry elements, such as stucco and brick surfaces.
The Kilz formula is designed to go on smoothly to accentuate rather than cover the natural textures of stones and other masonry elements.
With that said, surfaces should be cleaned and dried before painting. Kilz is a long-standing paint company. Their ever-popular mold-resistant paints have given homeowners something to celebrate. This product is ideal for basements, garages, patios, and front porches.
The Bottom Line: Add curb appeal to your house by painting over your mold-covered masonry with the help of Kilz Interior/Exterior Self-Priming Paint.
Pros
Water-based acrylic latex paint goes on smooth while preserving the texture of naturally rough surfaces
Adheres to rough outdoor masonry surfaces
Self-priming paint with a naturally acidic mildew-resistant finish
A single gallon offers 250 to 400 square feet of coverage depending on the texture of the masonry
Perfect for garages, basements, outdoor patios, and much more
Cons
Some applications require a second coat of this self-priming paint
Painting with Mold-Resistant Paint: Answers to All Your Most Pressing Questions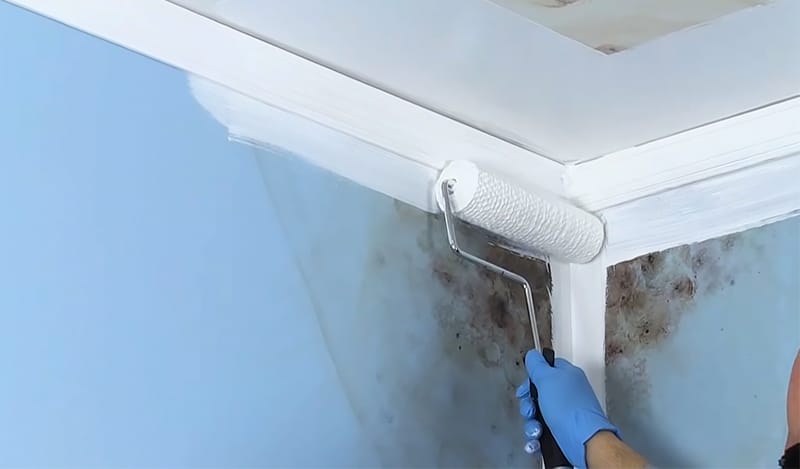 How Should Homeowners Choose a Mold-Resistant Paint
You can often stop a mold issue before it starts just by choosing and applying the right paints.
Antimicrobial Properties
Mold-resistant paints contain antimicrobial agents. These active ingredients defend surfaces from microbial growth. In doing so, they fend off the spread of unpleasant odors and visuals caused by mold. Unfortunately, these agents lose their effectiveness within a few years. It may be necessary for you to continuously reapply your mold-resistant coatings.
Water-Resistance
Many manufacturers claim that their mold-resistant paints are 100% water-resistant. Since moisture is a key element in creating mold and mildew, it makes sense to choose a water-resistant coating. Does waterproof paint really work?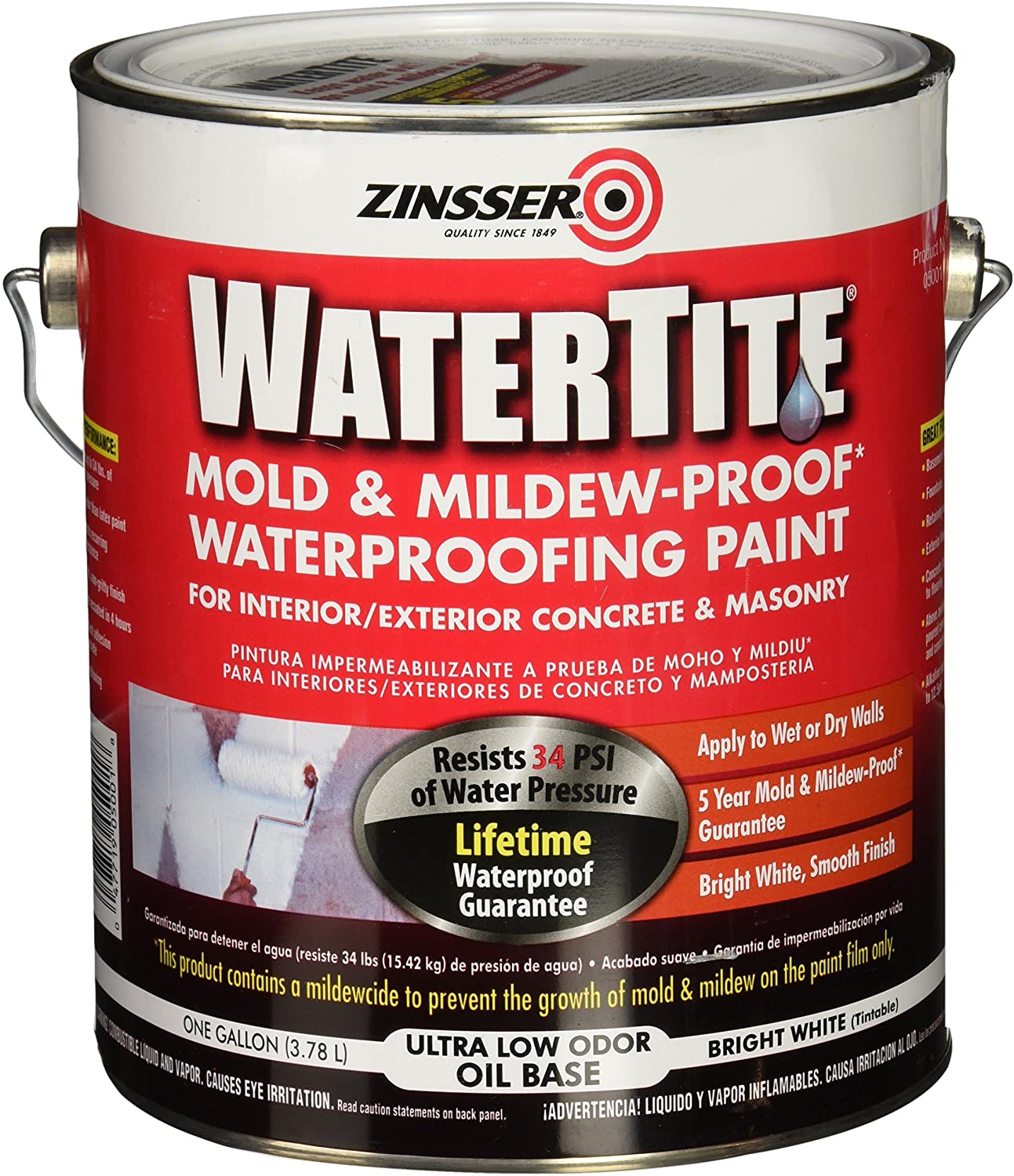 Rust-Oleum's 5001 Watertite Mold & Mildew-Proof Paint
Lifetime waterproof guarantee
Suitable for high moisture areas with mold and mildew issues
Low-odor oil-based formula
Check Price


The short answer is yes; waterproof paints can and do work. However, most products can only withstand a limited amount of water pressure.
As such, it's essential to repair any leaks or ventilation issues before applying waterproof paint.
Expect that your waterproof paint will do little more than create a moisture-resistant barrier. In essence, it should protect moisture, like condensation from a hot shower, from penetrating drywall boards. With that said, it should not be expected to hold water back. As trapped water can only worsen the spread of potentially health-threatening molds and mildews.
Coverage
Calculate the amount of paint you need to cover all of your target areas. Most mold-resistant coatings do not offer safe coverage as standard surface paints. There paints offer more similar to primers, which are said to cover anywhere from 225 to 275 square feet of coverage per gallon.
Manufacturers typically provide consumers with an estimated square footage per gallon coverage. This number may range from 150 to 400 square feet. Keep in mind that coverage may vary based on the texture of the painting surface.
Drying Time
Paint drying times vary dramatically between products. Typically speaking, latex- and water-based paints dry much faster than oil-based ones. Paints may feel dry to the touch in just a few hours. Even so, homeowners should wait even longer before applying an additional coat. Moreover, it typically takes weeks before paint is fully cured. Check your paint's label for exact drying times.
Priming
Most mold-resistant paints serve as either self-priming paints or primers. When a building surface is exposed to mold or mildew, it's important to apply a protective primer as well as a topcoat.
Primer helps hide imperfections while increasing the durability and resistance of the surface below.
Self-priming paints are like to two can of paint in one. Be wary of complaints that indicate a need for several layers of self primer.
Base
Paints may have oil, water, latex bases. Which base does a better job of resisting mold? If you ask a seasoned contractor, they'll tell you that oil paints are the gold standard for outdoor projects. On the other hand, latex is naturally mold and mildew resistant. Not to mention, it contains less VOC, meaning it's the healthier option.
Up until recent times, water-based paints didn't get the attention they deserve. According to Bob Vila, these paints dry rapidly and are easier to clean. Since oil-based paints are more susceptible to mildew and mold, water-based paints are gaining popularity as outdoor paints.
Finish

Paints come in several different finishes, including:
Matte or Flat
Satin
Eggshell
Semi-Gloss
High-Gloss
Most home improvement experts recommend that matte paints only be used in low-traffic, low-moisture areas. So reserve flat paint for living room walls and ceilings. Eggshell and satin finishes are a bit glossier. The application of these paints should be limited to indoor areas with low to no moisture.
Semi-gloss and high-gloss paints have quite a shine to them. These paints are the best choice for areas with enhanced and reoccurring moisture, such as bathrooms, kitchens, and basements.
Can I paint over the existing mold?
Some manufacturers tout the fact that their paint can be spread directly over the existing mold. That being said, painters always get superior results when they take the time to prep their painting surface before hitting it with a brush. You can use a nylon brush and a diluted mixture of bleach and water to eliminate any surface fungi.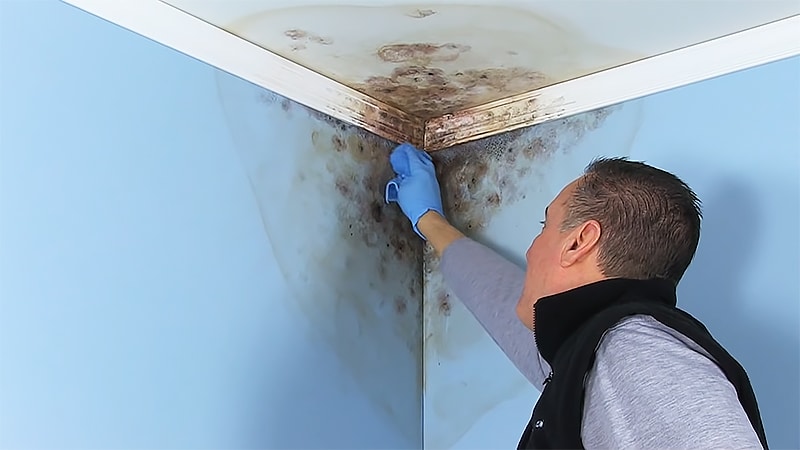 Where are the best places to use mold-resistant paint?
Mold-resistant may be suitable for indoor or outdoor surfaces. These paints are intended to be used in rooms with enhanced moisture, such as bathrooms, laundry rooms, kitchens, and basements. There are also mold-resistant coatings that are compatible with specific surface materials, such as masonry, drywall, wood, and metal.
What are EPA-approved fungicides and mildewcides?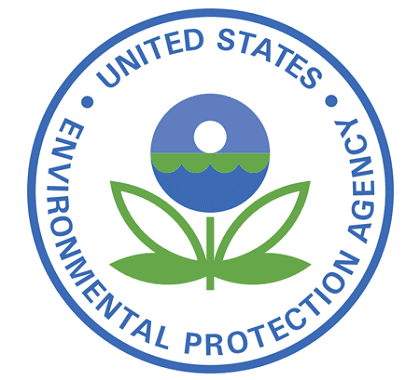 The EPA, or the United States Environment Protection Agency, approves the limited and controlled use of some fungicides and mildewicides. EPA-registered antimicrobial agents are proven to kill existing mold, mildew, moss, fungi, and odor-causing bacteria. Some strict environmental regulations come along with these potentially harmful chemicals.
Is mold-resistant paint a cure all for my home moisture issues?
You need to address the principal cause of mold you're looking to tackle before applying mold-resistant paint. You may even opt to call a professional mold expert. They will help you pinpoint and eliminate moisture issues. Sometimes the issues run deeper than the surface. To put it harshly, mold isn't something you can wish away.
Of course, you can also use mold-resistant paint as a preventative measure, applying it to inevitably high-moisture areas, like bathroom ceilings, basement walls, and kitchen backdrops. Most paints eliminate mold growth for anywhere from 5 to 10 years.
Final Thoughts
Most homeowners will have to tackle mold at one point or another. They must know how to mitigate these issues to protect their family members and roommates. In addition to causing overwhelming structural issues, mold is associated with a long list of respiratory and other health issues.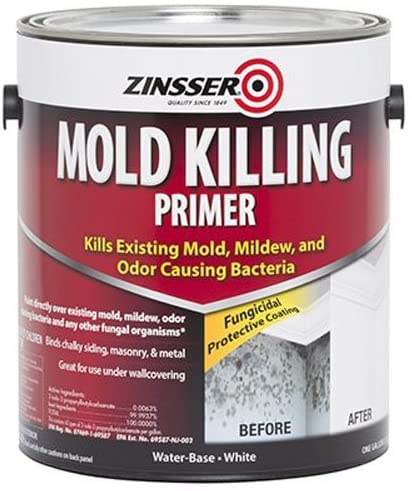 RUST-OLEUM 276049 Mold and Mildew-Proof Interior Paint
Can be painted directly over existing mold
Prevents the spread of mold, moss, fungi, and odor-causing bacteria
Suitable for interior and exterior use
Check Price


Mold-resistant paint can be applied to floor, walls, and other surfaces to stop the spread of or even kill potentially harmful microbes. Mold is unsightly, smelly, and irritating. With the right products in your arsenal, you can restore high-moisture areas to their original quality.
If you're in a rush, check out our top pick, RUST-OLEUM 276049 Mold and Mildew-Proof Interior Paint. This time-tested product will help you permanently eliminate those unsightly patches of black mold on your bathroom walls and ceiling. That's just one of the hundreds of potential applications for this premium mold-resistant coating.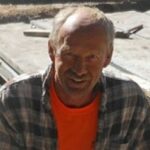 Jim Bettesworth well known for his can-do attitude and often takes jobs other companies were unwilling or unable to do. Experienced and educated in concrete construction and painting jobs. Read More.