ThatPainter is reader-supported. When you buy through links on our site, we may earn an affiliate commission. Learn More

Polyurethane finish has become an increasingly popular choice for wooden floors, walls, and furniture in recent years. As formulas are becoming more refined, more DIY-ers are turning to the polymer to achieve that coveted high-gloss shine on wooden surfaces.
However, polyurethane finish can be deceptively tricky to work with. It might look like any other paint while it's still in the tin, but this paint requires a careful and specific application process. It's more difficult to spray than other finishes, so the application needs to be carried out with a brush.
Unfortunately, though, it's not quite as simple as digging out your old all-purpose paintbrush and getting to work. Because polyurethane delivers high luster and catches the light more than other paint types, any brush marks or stray brush hairs will be more obvious.
It would be a real shame to spend hours painstakingly applying multiple coats of polyurethane to a surface only to realize after the fact that your finish looks… well… unfinished. That's why it's so important to choose the perfect paintbrush for the job!
Luckily for you, we've compiled a selection of the top 5 best paintbrushes for polyurethane, so you can apply your gloss like a boss!
5 Best Paint Brushes for Polyurethane
Wooster Brush 2-1/2 Silver Tip Angle Sash Paintbrush
Our pick for the best overall paintbrush for polyurethane is the Wooster 2 ½-inch Silver Tip Angle Sash Paintbrush.
The bristles of this brush are made of very fine, chemically-tipped polyester. The thinness of the bristles ensures that brush marks are kept to a minimum.
Wooster's Silver Tip brush features a satin ferrule that keeps the bristles firmly in place. Moreover, the ferrule is corrosion-resistant, so you can use the brush with water-based polyurethane and clean it thoroughly without worrying about damaging it.
This is an angled sash brush, which means that the bristles are positioned at a slanted angle. Slanted bristles allow for more paint to be collected and distributed for impressive coverage in a short amount of time.
Because the Wooster Silver Tip brush is suitable for use with both oil-based and water-based varnish types, it's compatible with the majority of polyurethane finishes. Therefore, this is a wonderful all-purpose brush for polyurethane.
While this paintbrush is more or less perfect for applying polyurethane finish, the bristles may be a little too soft for the liking of some painters. Because the bristles are so soft, this brush may not be the best option for rough or unsanded surfaces.
PROS
Fine, CT polyester – Minimizes brush marks
Works with oil and water-based varnishes – All-purpose
Satin ferrule – Rust-resistant
Slanted bristles – Collects and distributes more paint
CONS
Very soft bristles – Not the best choice for rough surfaces
Minwax Polyurethane 2″ Trim Brush
Polyurethane finish generally comes in two formula options: water-based or oil-based. Both of these formula types have their advantages and potential drawbacks, which we'll get into in more detail in our buyer's guide (see below).
If you know you're going to be working with oil-based polyurethane and want to make sure you have the best tool for the job, we'd recommend the Minwax Polyurethane 2-inch Trim Brush.
This brush is specifically designed for use with polyurethane and other oil-based varnishes. The reason it's so well-suited to this type of paint is that it features natural bristles that distribute varnish smoothly and evenly. These natural bristles are better at absorbing paint than most synthetic bristles, and this allows for
With that being said, the bristles are slightly on the stiff side, so we recommend using light brush strokes with this brush to avoid noticeable brush marks.
The bristles are connected to the brush handle by a stainless steel ferrule. Unlike regular steel, this ferrule is resistant to corrosion, so cleaning will never have to be a stressful process.
Something else we particularly like about the Minwax Polyurethane brush is the shape of its handle. The handle is subtly contoured, allowing it to fit ergonomically in the user's palm for comfortable brush strokes without hand fatigue.
An additional bonus related to this paintbrush is that, despite natural bristles typically being more expensive, the Minwax Polyurethane Trim Brush retails for a very reasonable price that will fit into budget DIY projects.
PROS
Natural bristles – Smooth application
Stainless steel ferrule – Corrosion-resistant
Contoured handle – Minimal hand fatigue
Affordable price – Budget-friendly option
CONS
Slightly stiff bristles – Light strokes required
Wooster 2-Inch Gold Edge Varnish Brush
If you're working with water-based polyurethane, this one is for you! The Wooster 2-Inch Gold Edge Varnish Brush is perfect for executing professional-quality finish applications with water-based varnish.
As you might expect, water-based polyurethane has more of a watery consistency than its oil-based counterparts. This means that more coats are required for application, which can cause brush marks and unevenness if the wrong brush is used.
Luckily, Wooster's 2-Inch Gold Edge Varnish Brush is perfectly suited to water-based polyurethane.
This brush is made with chemical-tipped polyester filaments that strike the ideal balance between firmness and softness. Often, a little extra control is needed when working with water-based polyurethane, so firmness in the bristles is a good thing.
However, too much firmness can result in unsightly brush marks, so the soft touch of this brush makes it the perfect applicator.
In addition to the ideal firmness of the bristles, this brush features a stainless steel ferrule that won't succumb to corrosion and an ergonomically shaped hardwood handle that sits comfortably in the painter's hand for a fatigue-free painting experience.
However, one potential drawback of the bristles' stiffness is that, because they hold a lot of paint, the brush can be difficult to clean.
PROS
Soft, yet firm bristles – Equal control and smoothness
Stainless steel ferrule – No corrosion
Curved hardwood handle – Comfortable to use
CONS
Bristles hold a lot of paint – Cleaning may be time-consuming
Wooster 2-Inch Foam King Paintbrush
Polyurethane prices can often run higher than other paint or varnish types, so it makes sense to save a bit of money where you can. Luckily, it's entirely possible to find high-quality, polyurethane-friendly brushes for budget prices.
The Wooster Foam King Paintbrush is a little different from the other brushes showcased in our top 5 because, instead of bristles, it features a polyurethane foam applicator.
This brush has several advantages for working with polyurethane because of its foam applicator. For one thing, the foam is highly absorbent, which means that the applicator can absorb a lot of varnish at once.
Then, it's able to distribute the varnish evenly, without the brush marks that often come with bristled brushes. Therefore, the Wooster Foam King is ideal for use with all types of polyurethane varnish.
The applicator isn't the only plus point of this paintbrush, though! The plastic handle features an inbuilt stiffener blade that ensures ergonomic flex through the applicator as well as product durability.
One word of caution: take care not to inadvertently apply too much varnish with each strokebecause the level of absorbency from the applicator can take some time to get used to.
Pros
Foam applicator – High absorbency, no brush marks
Inbuilt stiffener blade – Flex and durability
Works with all polyurethane varnishes – Wide compatibility
Cons
Holds excess paint – Initial coats may be too thick
Purdy XL Series Pip Enamel/Wall Paint Brush, 3 inch
Purdy's XL Series Pip Enamel/Wall Paintbrush is an excellent premium brush option for polyurethane varnish. If you're willing to spend a little extra in exchange for superior quality, this is the paintbrush that we would recommend.
This brush features nylon polyester bristles of medium stiffness. The bristles have been designed to work with all paint types, polyurethane included. Additionally, the brush has been constructed to deliver a drag-free application for even coats.
Another notable feature of this paintbrush is that the tip measures 3 inches in width, which provides faster coverage than the standard 2 or 2 ½-inch brushes on the market.
The beavertail-style handle, meanwhile, is comfortable to hold and provides ergonomic contact points.
However, due to the stiffness of the bristles, this brush may not be the best choice for oil-based polyurethane varnish. Overall, though, this is a versatile brush that can be used on various surfaces and with multiple paint types.
PROS
Medium stiffness – Good levels of control
No-drag application – Even coverage
3-inch width – Faster coverage
Beavertail handle – Ergonomic grip
CONS
May be too stiff for some projects – Not the best for oil-based varnish
Buyer's Guide: What to Consider When Buying a Paint Brush for Polyurethane
As we mentioned earlier, working with polyurethane finish requires precision and care. All of the brushes we've featured in today's article should produce excellent results.
However, if you want to achieve the ultimate professional finish, it's important to find the perfect brush for your specific project.
Keep reading to find out which factors to take into consideration when choosing a paintbrush for polyurethane!
Applicator Type
The first feature you'll want to look at when choosing a paintbrush for polyurethane is, of course, the applicator.
The reason we're referring to 'applicators' rather than simply 'bristles' is that bristles aren't the only applicator types found on brushes for polyurethane.
Bristles are, however, the most common type of paintbrush applicator, so we'll discuss these first.
Paintbrush bristles are made from two kinds of filament: synthetic and natural. One isn't necessarily better than the other, but depending on what kind of polyurethane you're working with and the extent of your budget, you may have more success with one than the other.
Natural bristles tend to be a little softer than synthetic bristles. Therefore, they are often the first choice for painters working with oil-based polyurethane, which is typically more prone to brush marking.
On the other hand, synthetic bristles are normally a little stiffer (although it's definitely possible to find soft synthetic bristles), so these brushes can offer more control for working with water-based polyurethane.
Another element to consider in the debate between natural and synthetic bristles is that natural bristles can sometimes (not always) come with a higher price tag.
With all of that being said, because synthetic bristle production has become more advanced, high-end synthetic bristles are increasingly able to mimic the qualities of natural bristles. Therefore, it might be more advantageous to judge bristles according to stiffness rather than material alone.
As a rule, stiffer bristles offer more control, while softer bristles reduce marking. Therefore, we'd recommend using stiff bristles for water-based polyurethane and soft bristles for oil-based varnish.
Stiff bristles also tend to collect more paint than soft ones, so if you're aiming for thick coats, a stiff brush may be your best bet, while a softer brush is likely to work better for you if you want to apply multiple thin coats.
If you frequently work with both types of polyurethane or aren't yet sure what kind of varnish you'll be using, you can find plenty of medium-stiffness brushes that provide the best of both worlds in terms of smoothness and control.
Alternatively, you also have the option of choosing a foam applicator. Foam applicators are highly absorbent, so they release a lot of paint with each brushstroke for effective coverage. The downside to this is that they can actually be too absorbent sometimes, leading to dripping and unevenness.
However, the major advantage of foam brush applicators is that they don't leave brush marks like bristles do, so if you want a completely mark-free finish, a foam applicator is probably your ideal tool.
Applicator Width
Material and stiffness aren't the only qualities you should be looking for in polyurethane brush applicators. Applicator width is also a crucial factor that will play a significant role in determining the pace of your application.
Polyurethane is suitable for use on so many different surfaces, from delicate pieces of furniture to walls and floors. Therefore, the perfect applicator size for one project won't necessarily be right for another.
For example, you'll need a much smaller applicator for finishing an intricately detailed coffee table than you would for painting wooden flooring.
The most commonly manufactured paintbrush width is between 2 and 3 inches. If you're varnishing something very small and intricate, you may need a smaller, 1-inch brush.
However, if you want to achieve full coverage in as little time as possible, a wider brush measuring 3 inches or more in width may be more suitable.
Handle
Whether you're working on a small or large-scale varnishing project, an ergonomic handle is key to success.
Paintbrushes will usually have either wooden or plastic handles. The handle material doesn't typically make too much difference outside of personal preferences, although plastic handles may be easier to clean.
The most important factor in paintbrush handle construction is the shape. A slight curvature to the handle goes a long way towards ensuring a comfortable, non-slip grip. The beavertail style, for example, is known for fitting comfortably in the palm of the hand.
If you're looking at foam applicator brushes, especially with plastic handles, we recommend prioritizing handle construction that features a built-in strengthening or stiffening blade.
This is a really helpful feature for increasing product durability while maintaining flexibility between the handle and the applicator.
Ferrule
Finally, let's not forget about ferrules! These little brush components are responsible for essentially holding the paintbrush together, and they can make a great deal of difference when it comes to precision and cleaning.
Brush shedding can be a nightmare when working with any kind of paint or varnish. If you want to avoid littering your laborious painting efforts with brush hairs, you'll need a strong ferrule to keep all the bristles firmly in place.
We recommend a stainless steel or satin ferrule for enhanced corrosion-resistance and an easier cleaning experience. Stainless steel is also highly wear-resistant, meaning that ferrules made of this material are less likely to become damaged and release brush hairs as a result.
Final Thoughts
Hopefully, our product reviews and buyer's guide have helped you to better understand the key features that make up an ideal paintbrush for polyurethane. We hope that you've been able to find a brush in our top 5 to suit your varnishing needs.
Ultimately, the right paintbrush for your polyurethane project will be dictated by the kind of varnish you'll be working with and the scale of your work.
For water-based polyurethane, we recommend a stiff-bristled brush, but soft bristles will work best for oil-based varnish. Stiff bristles collect more paint for thicker coverage. To avoid brush marks altogether, you may wish to consider a foam applicator brush.
To speed up the painting process, you could opt for a wide brush (3 inches and over), or choose a slimmer brush for precision work.
Don't forget to give careful consideration to the handle and ferrule construction, too! This will help you to avoid hand fatigue and stressful cleaning rituals.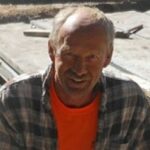 Jim Bettesworth well known for his can-do attitude and often takes jobs other companies were unwilling or unable to do. Experienced and educated in concrete construction and painting jobs. Read More.