ThatPainter is reader-supported. When you buy through links on our site, we may earn an affiliate commission. Learn More

If you've spent hours in the past painting, repainting, and re-repainting your dry walls again then we hate to tell you but you've been doing it wrong all this time.
Let us guess… You've stared at your wall in frustration when stains have bled through your topcoat paint even when you've reapplied it 3 times. You've spent hours, maybe even days waiting for your top-coat to dry on your drywall and when it does finally dry the color looks different.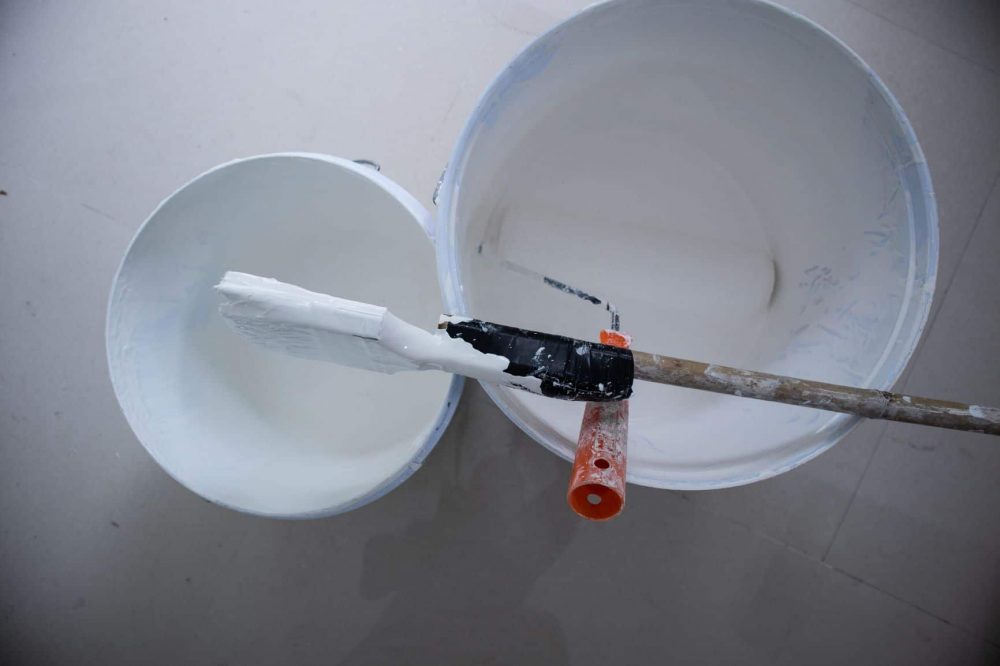 We totally feel your pain! These frustrations are caused because the drywall absorbs regular paint and there needs to be an adhesive primer painted on beforehand.
Paint priming your drywall will save you loads of money as you may only need to apply one coat before applying one layer of your top-coat to achieve your desired finish – no more hours of waiting!
The paint primer will also show off your chosen paint color better and the paint will stay intact for longer with no peeling or cracking on your walls. The primer will also hide any stains from bleeding through to your paint as it acts as a barrier.
If this information has lifted your spirits, then you'll want to keep reading our best paint primers for drywall to get started on perfecting your room in no time.
Top 5 Paint Primers For Drywall
KILZ L211101 Adhesion High-Bonding Interior Latex Primer/Sealer, White
Our top pick for the best paint primer for drywalls is the KILZ Adhesion Primer. It's extremely heavy-duty and offers the best adhesion of all the primers we've recommended, especially on tougher-to-paint surfaces.
As this bonding primer is so heavy-duty, you won't see any signs of cracking or peeling even after years of having applied it. So you can enjoy smooth drywall that shows no sign of wear and tear.
The quality of this primer is reflected in your wallet, but you know you're getting some bang for your buck when you guarantee 300 square feet of coverage with just one tin.
This KILZ primer will sure save you some time redecorating as there won't be any need to sand your walls before applying it, as it creates an ultra-smooth surface with great coverage.
Another huge benefit is that this Adhesion primer will be dry to the touch within 30 minutes and can be ready to apply another coat within an hour, meaning you'll be able to get your whole room primed and painted just within one day.
The primer is not specifically formulated for stain blocking but does have good capabilities of hiding minor stains and wall damage.
One slight letdown with this product is that it is not zero or low VOC. So it will emit some chemical compounds that can affect health, especially those with compromised respiratory systems.
This issue can be easily overcome by ensuring proper ventilation of the room whilst painting and drying through fans, dehumidifiers, and open windows to air out the chemicals. You can also wear protective face coverings whilst priming to increase your protection.
PROS
Dries quickly –

Can dry to touch within 30 minutes so you can quickly recoat or paint with color.

Bonds to surfaces well –

It will easily adhere to drywall but is also very good at bonding to tough-to-paint surfaces.

Reduces the need for sanding –

Will produce a smooth finish without the need to sand before, saving you hours of time.

No nasty smells –

When applying the primer doesn't have that usual chemical odor that normally puts people off.
CONS
Not Low VOCs –

The primer is not zero or low VOC, so you will need to wear a protective face covering and properly ventilate the room.
KILZ Premium High-Hide Stain Blocking Interior/Exterior Latex Primer/Sealer, White
This KILZ Premium stain-blocking primer will achieve a uniform finish, hides any medium to heavy-duty stains and previous colors underneath, and can be used indoors and outdoors if necessary. However, you will need to use a few coats to cover up dark colors underneath.
It's not just drywall that it can work on, this Kilz Premium prime can also be used on woodwork, masonry, and brick.
It offers a smooth and level finish to your drywalls and will seal any porous surfaces or small imperfections for a smooth canvas to apply your paint color on.
The tin comes in a big size and can cover large square footage just per the gallon, so if you've got some drywalls with no stains and light coloring, the one tin may be more than enough for you.
You'll need to make sure you sand down your walls and thoroughly clean them to remove dust before using this primer otherwise you won't achieve the right finish.
The primer emits zero VOCs and doesn't have an offensive odor like other primers, making priming your entire room a stress-free experience. They can also be easily cleaned with soap and water if necessary.
It's a good choice if you're planning on priming a kitchen or bathroom as the product is resistant to mildew and protects against the build-up of moisture damage.
PROS
Great Stain Blocking ability –

Will easily hide stains and previous colors without needing to reapply numerous coats.

Sticks well to the surface –

An excellent adhesive for most surfaces and rooms in your house.

Large capacity tin –

It will cover more square footage and reduce your costs.

Low VOCs –

No offensive odors and increased peace of mind that the room is safe to be in.

Mildew Resistant –

Protects against mold build-up, especially good if priming a bathroom.
CONS
Surfaces need to be sanded and cleaned –

Unlike some other primers, the walls will need to be sanded before priming to remove texture and dust.

More than one coat is needed – Darker colored walls will require more coats of primer.
Rust-Oleum 2004 Zinsser Bulls Eye 1-2-3 Primer, 1 Quart
This Zinsser Bulls Eye 1-2-3 primer is perfect for those working on a budget can be used both indoors and outdoors on surfaces.
The formula is water-based and we will easily stick to most surfaces without requiring sanding beforehand.
The primer is easy to clean with soap and water and won't show any signs of rubbing or scratches. It'll also protect you from mildew growth, blistering, and peeling on your drywall surface for improved durability for however long you need.
The 1-quart tin will easily cover a room of around 100 square feet, however, if you need another coat (which you probably will with this primer) you'll need to purchase more than one tin.
This is not an issue as the Bulls Eye 1-2-3 is very budget-friendly. However, it's something to bear in mind when purchasing your tins.
Despite saying on the tin, the primer is not intended to be a stain blocker, so if you've got walls or surfaces that are covered in stains, then they won't cover them up properly and will end up bleeding through.
PROS
Water-based formula –

Protects against mildew, blistering, and peeling on the surface

Versatile use –

Can be used indoors and outdoors and on numerous surfaces

Easy to clean –

Easy to clean without damaging the wash or removing primer.

No need to sand –

The formula is water-based and sticks well to surfaces without the need to sand beforehand.
CONS
Not a stain blocker –

If you've got stained walls then this primer won't fully cover them up and they'll bleed through.
KILZ Restoration Maximum Stain and Odor Blocking Interior Latex Primer/Sealer, White
KILZ Restoration is a water-based primer, sealer, and stain blocker which is formulated to act like an oil-based primer. It covers tough stains including water damage, smoke, grease, and arts or crafts stains.
The 1-gallon can of latex primer, sealer, and stain blocker is large enough to cover a 300-400 square foot room, so enough to cover one average-sized room with just one can without the need for another coating.
The primer seals strong odors like smoke or pet urine that may be leaked into the drywalls already. So you can now have a fresh room with your newly painted walls.
If you don't fancy sanding your wall before priming it then you also have the option to sand it once the primer has dried as it dries hard and can easily be sanded without affecting the quality.
The KILZ Restoration primer offers superior adhesion for easy application of your preferred paint on top.
It's also extremely versatile and can be used on other surfaces like brick, ceramic tiles, and even woodwork.
PROS
Seals strong odors:

Keeps smoke, pets, and food smells on the wall from making the room smell

Can cover tough stains:

Covers up smoke stains, pens, and dried water damage on the drywall surface.

Highly adhesive –

Paint will stick well to the surface of the primer.

Dries quickly –

Only take 30 minutes to an hour to dry so great for starting to paint with your chosen color.
CONS

Occasions where the primer has arrived bad –

Some customers have that their primer has arrived gone off, solid or with a bad odor.
Glidden Interior Paint + Primer: White/White, One Coat
This 2-in-1 paint and primer is ideal for those time-stretched customers who just want to get the job done, with the 250 colors to choose from you can have your room painted in half the time you would by priming and painting separately.
The Glidden paint has good coverage and will only need one to two coats to cover common stains on your walls.
The paint offers good durability and makes the walls easy to wash without scratching or damaging the surface.
There's no need to worry about toxins as this Glidden 2-in-1 emits low VOCs and low odors so you can paint comfortably without the stress of strange smells or possible damage to your health.
The paint and primer is available in flat, eggshell, and semi-gloss depending on what finish you're hoping to achieve in your home.
As the paint is 2-in-1 it does take longer to dry, which is especially frustrating if you want to apply another coat. The base is also prone to attracting dust, which can then stick to the paint whilst its drying and produce an uneven texture on the surface.
PROS
Easy to wash –

Won't scrub or damage the paint when trying to clean off stains

2-in-1 formulation –

Saves you the time of having to prime and paint separately

Available in 250 colors

– A huge range of colors to choose from, so will suit all rooms around your home
CONS
Long drying time –

You'll be waiting ages to apply another coat

Attracts dust

– Dust can sometimes settle on the surface whilst drying which gives an uneven texture to the wall
Buyer's Guide
Here are a few factors you need to consider and look out for when purchasing a paint primer for drywall.
The factors below are not all essential in a paint primer but will be based upon your needs for the room you are painting.
Base of Primer
Latex: Latex is water-based and is one of the most popular choices for painting drywall. They dry very fast and are less brittle than oil-based primers so are less likely to peel or crack. They even out the wall surface and cover minor stains. These primers are easier to clean and also release far fewer or even no VOCs.
Oil-Based: Oil-based primers will prevent stains from showing through your freshly painted walls. They also slow down the process of paint peeling and cracking. Oil-based primers do take longer to dry and also release a lot of VOCs (volatile organic compounds) into the air which can be damaging if exposure is prolonged.
Shellac Primer: Shellac primers are regarded as the best stain-blocking primers. They seal in surface stains and also seal in the smells of the stains. They dry pretty fast and are highly adhesive, so good for painting over. They do give off lots of VOCs and require you to thin the primer out with denatured alcohol before using it, which adds inconvenience.
Stain Resistant
Most primers are formulated to resist stains from smoking, crayons, or food, however, try to find one that will block and seal all stains underneath the primer as well.
Moisture Resistant
You should always look to see if your drywall paint primer is moisture resistant, especially if you're going to be painting a kitchen or a bathroom.
A paint primer that is not resistant will be more prone to mold and mildew (which is obviously what you don't want in your home). So don't overlook this feature and make sure you check to see it has this when buying a primer.
Odors
If you're susceptible to bad smells, then try and find an odorless primer. Primers give off weird smells because of the chemicals mixed within them, which often release VOCs into the atmosphere.
The smell will eventually fade when the primer is completely dry. Most manufacturers will offer odorless or low VOC paint primers.
However, if the primer you need isn't available in an odorless range then you can protect yourself from the odor by using a protective face mask and ventilating the room properly.
Primer Color
When buying a primer for painting your wall, you should consider the paint color you're going to use and try to match it to the primer color. It won't really affect the color of your paint but will affect the number of coats you'll need to do.
How to apply drywall paint primer?
Take a look over your walls to find any cracks or holes and fill in with drywall mud where necessary.

Clean the surface with a brush or a hoover so no dust remains on the surface and the primer will be evenly coated.

Paint the corners and edges of your room first with a paintbrush and then go in with a roller to fill it in. If you need another coat, wait for the first coat to fully dry before starting the second.
Frequently Asked Questions
Here are some common questions asked by people looking to buy or who have bought paint primers for drywall.
What is drywall paint primer?
A drywall paint primer is used to seal the porous surfaces of the drywall and make it more responsive to paint. The main ingredient is PVA.
Do you need to prime drywall before painting?
Yes, you should always prime drywall before going in with fresh paint. The paint will cling to the primer better than it will the drywall so you will get a more even and consistent finish.
How many coats of paint primer will I need for drywall?
1-2 coats should be more than sufficient for interior walls, however, it will depend on the condition, texture, and color of your walls.
How long does it take primer to dry?
Primer can dry in as quickly as 30 minutes or up to 3 hours depending on the base of your primer and also the humidity levels in the room you are priming.
To speed up the drying process, you can use a dehumidifier or keep windows open so there is good ventilation. You shouldn't start painting until your primer is fully dry.
What is the best paint primer for drywall?
Kilz L211101 Adhesion High-Bonding Interior Latex Primer, KILZ Premium High-Hide Stain Blocking Primer, Zinsser Bulls Eye 1-2-3- Primer, KILZ Restoration Maximum Stain and Odor Blocking Primer, and Glidden Interior Paint & Primer.
Is drywall primer the same as paint primer?
No, it is not the same. Drywall primer is intended for drywall, whereas other paint primers will be formulated for other wall surfaces.
How to apply a primer for drywall?
You can use a paintbrush or roller to apply paint primer. You will find it easier to use the paintbrush to tricky edges and corners and then fill everything in with the roller.
Can I use white paint instead of primer?
You should never use white paint instead of a primer for drywall. White paint does not act as an adhesive binder or a sealant like a primer does.
How long to wait until painting after you've primed?
You should wait 3-4 hours to ensure the primer is properly dried before painting.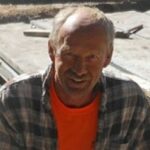 Jim Bettesworth well known for his can-do attitude and often takes jobs other companies were unwilling or unable to do. Experienced and educated in concrete construction and painting jobs. Read More.