ThatPainter is reader-supported. When you buy through links on our site, we may earn an affiliate commission. Learn More

Have you ever tried to paint over oil-based paints? The bubbles and blisters come straight through to the fresh coat. Not exactly the look you want to achieve.
Worse yet, if you don't strip the wall of paint before you start painting, the old paint color could come through and you will need to put on extra coatings of paint to truly cover it. This could effectively double the cost of your paint.
But don't worry – there is a solution to hand. What you need is a good quality paint stripper. If you were to strip the old paint off first before putting on a fresh coat of paint, you shouldn't get any bubbles and blistering, and won't need to use quite as many coats of paint.
Coming up shortly, we've got a handful of paint stripper reviews to show you. We picked out our top 5 favorites from a selection that we know are best sellers with leading online retailers.
Then we've also got a user's guide for you, because what good is to get yourself some paint stripper if you don't know how best to use it.
But, before that, here's a quick comparison table for you.
5 Best Paint Strippers
Citristrip QCSG801 Paint & Varnish Stripping Gel
This is the paint stripper that everyone on the net is raving about. It's flying off the shelves. And it seems its popularity is derived as much from its pleasant citrus scent as from its effectiveness.
It's great for removing paint from wood surfaces, metal surfaces, and masonry surfaces to boot. And it can remove other unwanted substances besides paint too, including dried latex, lacquer, varnish, polyurethane, and shellac.
But what really impressed us with this formula was just how long it stays wet and active for up to a whopping 24 hours. And that's not all. It can strip off multiple layers of paint at a time, not just the top layer. And it does so quite timely. It can remove 5 layers of dry latex paint in under an hour.
It doesn't contain any toxic chemicals, like methylene chloride or NMP, and the price set by most online retailers is quite fair and reasonable.
PROS:
Very popular & highly rated by customers

Stays active up to a whopping 24 hours

Can strip multiple layers of paint at a time
CONS:
Some customers say they'd have preferred a larger bottle
Citristrip ECSG807 Aerosol Paint and Varnish Stripper
This paint stripping aerosol comes from the same brand as our top pick, though hasn't seen as much sales.
It has a lot in common with the Citristrip QCSG801 Paint & Varnish Stripping Gel, but of course, also has some stark differences.
First the similarities. It can remove paint from wood, metal, or masonry surfaces. It contains no toxic methylene chloride or NMP. It stays active just as long (up to 24 hours). And it can remove several layers of paint in one sitting.
Now the differences. The aerosol contains just 17 ounces of paint stripper, whereas the Citristrip QCSG801 holds an entire quart of the stuff. So you might not want to use this one on very large areas of paint, such as entire walls.
But the other difference is a plus. Because the aerosol can be sprayed onto the paint you want to remove, it negates the need for brushing and makes applying the stripper very quick and easy, and you naturally get a more even coverage.
PROS:
Stays active up to a whopping 24 hours

Can strip multiple layers of paint at a time

No need to have or use a brush

Spraying achieves a better coverage
CONS:
You only get 17 ounces, not enough for a wall
Dumond Chemicals Smart Strip Advanced Paint Remover
Now, this is THE option for the environmentally-conscious of you.
Why? Because it's 100% entirely biodegradable. How cool is that! Strip your paint, and help the planet at the same time.
There's also no toxic methylene chloride in there to be worried about and is entirely non-carcinogenic. 
But despite its safe and water-based origins, it's more powerful than you might expect, able to strip up to 15 coats of paint or varnish from just about any surface, including the likes of fiberglass.
We also love the sheer size of the packs available. You can get them in a 1 quart or a 2 quart pack.
It's ranked very highly in the retailers' bestseller charts, and on Amazon, over half the customers who tried it, rated it at 5 stars out of 5.
PROS:
100% biodegradable

Comes in very large packs

Ranks high in the bestseller lists

No toxic or carcinogenic ingredients

Strip up to 15 coats of paint from any surface
CONS:
There have been some mixed customer reviews, but to be honest you get that with every paint stripper
Sunnyside Corporation 2 Minute Paint & Varnish Remover
Now, this is the paint stripper you want when time is of the essence. It can strip paint in just two minutes of working. Just what you need when you have a deadline to reach or a million and one other things to do.
And don't be put off, if, when you click "check price" there's an extortionate figure. That's the price for 2 packs of one gallon of paint stripper. 
And we'll admit that even though the price is for 2 packs, it's still a little steep. But what you have to consider is that you're paying that little bit extra for a much quicker task. 
And please note, this review is for the gel, and not the liquid.
It's safe to use on both horizontal and vertical surfaces, you don't have to worry about it dripping onto the floor as you work. And on a variety of types of surfaces at that, including masonry, wood, and metal.
One coating is usually sufficient, and you will see fast results in about 2 minutes or 10 minutes at the max. And this one coating is sufficient to remove several layers of paint in one sitting.
And on improving the manufacturer's previous formula, this new formula is free of toxic methylene chloride.
You can buy 2 gallons or 2 quarts. And for ease of reference, one gallon is enough to strip 100 square feet of paint.
PROS:
Fastest working paint stripper

New formula, free of methylene chloride

Can be used on a range of surfaces

Comes in large packs 2 gallons/quarts
CONS:
Premium product at a premium price
MAX Strip Paint & Varnish Stripper
This is one of the most versatile paint strippers in our top 5. It can remove paint (and varnish) from a very wide array of surfaces, including porcelain, glass, wood, plastic, brick, concrete, stone, flooring, and more.
And it's one of the safest of its kind. It gives off no toxic fumes whatsoever and contains no toxic chemicals such as methylene chloride or NMP. There are no harsh fumes to worry about, and it's safe to use indoors and unventilated and is even safe on your skin. It has a nice scent to it too.
It's very easy to use. You simply apply the stripper to the painted area liberally with a brush, place some cling film over it for a while, remove the cling film, and then you simply scrape the paint away.
The price is fair and reasonable with most retailers.
PROS:
Removes paint from almost any surface

No chemicals or toxic fumes

Safe on your skin
CONS:
Some customers have found it not be as fast-acting as they'd like, and have let it sit overnight
Buyer's Guide
Choosing your paint stripper
Safety of Formula
We would like to stress that you should not use any paint stripper that has any methylene chloride listed in the formula's ingredients. It used to be a very common chemical in paint strippers, but thankfully these days is much less common.
Exposure to methylene chloride can cause drowsiness, dizziness, numbness, and nausea. It can also damage your skin and eyes and is also suspected by some to be carcinogenic.
Surface to be used on
Your first and foremost consideration when buying your paint stripper should be whether it's designed to be used on the particular surface you want to use it on.
Amount
Then consider how much you're going to need. As we mentioned earlier, one gallon of paint stripper is usually about enough to strip 100 square feet of paint. So if you plan on stripping paint from an entire wall, a small spray can is not going to be up to the job.
Fast Acting vs Long-Time Active
In our top 5 picks, we chose some formulas where the active chemicals in the paint stripper remain active for up to 24 hours. Allowing more time for the chemical to sink deeper into the paint and really take effect.
But on the flip side, you may be in a rush and just want the paint gone, in which case a faster-acting formula may be more up your street.
Cost
You can of course consider the cost, that's fair enough. Because there is some variation in price between different brands and even within different brands. However, this should not be considered a main concern, especially as paint stripper is quite an easily affordable product to buy anyway.
Brand
Some brands of paint strippers not only sell much better than their competitors but they also generally perform better too.
There was one best-selling brand, in particular, that managed to achieve two places in our pain stripper shortlist, namely Citristrip. Citristrip QCSG801 Paint & Varnish Stripping Gel made our number spot, and also of note is the  Citristrip ECSG807 Aerosol Paint and Varnish Stripper, which does basically the same job but in a spray form.
How to remove paint from surfaces
Safety Measures
If you are stripping paint indoors rather than outdoors, please be sure to keep the room properly ventilated, because you will occasional get fumes or unpleasant odors. 
Remember, as safe as most paint strippers are, they often contain a strong chemical formula, and you should always put safety first. 
You could also consider wearing latex gloves for the project, so as not to unwittingly get any paint stripper on your hands.
Read & Follow the Instructions
You should also be sure to take the time to read the instructions provided on the paint stripper and follow these instructions to the T. 
Always check that the paint stripper formula that you are using is designed to be used on that particular type of surface. While most paint strippers will work on wood, masonry, and metal, few are designed to work on fiberglass or porcelain for example.
This includes in particular how long you should wait after application before you scrape the old paint away. 
And these instructions will also tell you if the solution needs to be diluted first before it can be used.
This is essential and will ensure that you get best the possible results.
The thickness of the paint you want to remove
Paint is often applied in several layers, so if the paint you want to remove seems to be quite thick, then you will need a paint stripper that is up to the job. In other words, a paint stripper that can tackle multiple layers of paint, with just one layer of paint stripper.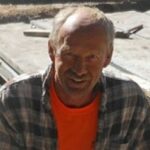 Jim Bettesworth well known for his can-do attitude and often takes jobs other companies were unwilling or unable to do. Experienced and educated in concrete construction and painting jobs. Read More.