ThatPainter is reader-supported. When you buy through links on our site, we may earn an affiliate commission. Learn More
Mold is something that haunts all of us. Whether it's the corner of an alcove or lurking in your kitchen or shower, mold is there, reminding all homeowners at any point it can strike!
It ruins our walls, our tiles and can have a nasty impact on our health if left unchecked. We spend our Sunday afternoons desperately scrubbing the mold with bleach solutions and any other homemade remedy we have found trying to banish the mold from our homes.
But what if we told you there was another way? A better way? What if we told you that there is paint out there that not only kills mold but prevents it too? It sounds like a dream come true, doesn't it?
Now, we bet you have hundreds of questions about these and are here to answer them all! Let's get into those questions without further ado and find you the best paint to prevent and kill mold!
What is the best paint to prevent mold?
When it comes to preventing mold, KILZ Interior/Exterior waterproofing paint is one of the best on the market!
It's a fantastic choice for wet areas, too, such as basements and bathrooms, so you won't need to stress too much about the excess moisture in the room.
We would suggest cleaning the walls and removing as much moisture from the room as possible to help keep the mold levels minimum. 
There are hundreds of other paints on the market that you can purchase that will help to prevent and resist mold from encroaching on your walls and ceilings.
When selecting your paint, it's worth paying attention to the finishes of the paint, whether they need primers or additional sealants to offer the best coverage. 
It's also worth keeping an eye on the ingredients in the paint and those with FDA-approved microbials. These will offer you peace of mind when using and are the best at preventing mold. 
What is the best mold-killing paint?
When it comes to mold killing, you won't find a paint that will kill it. Some paints and primers on the market claim to kill the mold; often, these are ineffective. They can cover the visible mold but are unlikely to kill and treat the mold, leaving you with the problem.
However, many customers found success with Zinsser Mold Killing Primer and found that it worked well underneath paint to kill and treat the mold. Similar to the mold-resistant paint, it contains EPA registered antimicrobial agents that prevent the growth of mold and mildew. 
Again it has its limitations. While it will cover and prevent mold from appearing, it does not always treat the mold and cure it from your walls and ceilings.
It is best to use a mold remover first, treat the walls, and then follow with a preventative treatment rather than seek a cure-all paint that could disappoint you.
How long does mold-resistant paint last?
Depending on the brand of paint, its ingredients, and your mold situation,  you can expect your mold-resistant paint to last between four to six years.
To ensure you get as much time out of your paint as possible, be sure to follow the instructions on the paint can carefully. After all, why part with your money if you need to repurchase and repaint within a few months?
To get the most time out of your mold-resistant paint, we recommend thoroughly cleaning and disinfecting the walls before you paint them.
It's best to remove as much, if not all, of the mold before using the paint to avoid causing damage to the walls. Improper treatment beforehand can also reduce the effectiveness of the paint. 
Ensuring that the walls are completely dry before painting can also boost the longevity of your paint and ensure an even coat too. Although it can seem tedious, the more prep work you put in, the longer your mold-resistant paint will last! 
We also recommend using a primer, sealant and paint guard to assist your mold-resistant paint and allow it to work to the best of its ability.
You can pick all of these up with your paint easily, and generally, at a reasonable price too. Apply these in line with the instructions on the labels for a relatively stress-free painting experience! 
Does mold-resistant paint work?
Yes, mold-resistant paints do work. Their effectiveness will vary depending on the paint used, the state of your walls, any prep work done, and the severity of the mold, but you can expect to see results from your mold-resistant paint!
Mold-resistant paint features antimicrobials that are FDA certified and work to fight and resist the mold! When purchasing your mold-resistant paint, be sure to check the ingredients used to ensure that yours are FDA certified and proven to be effective! 
As we mentioned earlier, prep work such as removing mold and cleaning the walls will not only boost the longevity of the paint but its effectiveness, so be sure not to skip this step! 
To ensure that you see results from your mold-resistant paint, remove the mold from the wall before applying your paint. The paint will not treat and remove existing mold, and painting over it won't stop the mold from growing and spreading. Treat the area first, thoroughly clean it, allow it to dry, then apply your paint that will work to prevent mold. 
It's worth noting that while mold-resistant paint does work, it's not without its limitations. The paint will only prevent mold from growing on the paint surface of that area, but it won't prevent mold growth in your drywall, framing, or other surfaces, such as ceilings and walls. 
Besides these, you should notice effective mold prevention from the paint when used on walls and ceilings that have been properly treated beforehand.
You should see effective prevention rather than removal of the mold; as long as you keep that in mind, you will be pleased with the results!
Remember to include other mold preventative measures such as proper ventilation to prevent mold from returning to your home!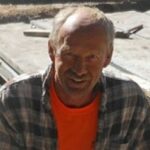 Jim Bettesworth well known for his can-do attitude and often takes jobs other companies were unwilling or unable to do. Experienced and educated in concrete construction and painting jobs. Read More.