ThatPainter is reader-supported. When you buy through links on our site, we may earn an affiliate commission. Learn More

Graffiti is an amazingly unique art form that you can find all over the world, and if you want to give this a go yourself, you are going to need some of the best spray paint available to do so.
Unfortunately, not all of the available products will give you the epic results that you are looking for, and many will not be fit for purpose.
It can be really difficult to find spray paints that are going to work properly, provide you with enough product, and create bold and creative results. There is nothing worse than putting your heart and soul into a piece of art for it to be ruined by poor-quality spray paints.
This is why we have come up with a list of the best spray paints that you can use for graffiti, so you can be sure that the products you are using are high quality.
You can use these products to create stunning artwork that will last. We will leave our list below for you to look at, so you can choose from a selection of the best available spray paints.
In a Hurry?
Have you got your piece all planned out and are just waiting for the best tools to help you get started? We've got you covered.
Through our research, we have found that the best spray paint for graffiti is the Montana Black 40ml set of 12 spray paints. This set of spray paints is absolutely perfect for any aspiring graffiti artist, and it will provide you with everything that you could possibly need to get started.
The set includes some of the most popular colors for graffiti work, and they offer amazing levels of coverage and are super high quality.
Montana is a popular brand when it comes to graffiti spray paints, and you can be sure that they are going to be some of the best ones available.
What is Graffiti Art?
Graffiti is a form of visual art that can be seen all over the world. It is typically in the form of writing or pictures that have been made on a wall or a similar surface in public, and this art form is typically carried out without permission, though not always.
Graffiti can range anywhere from simple written words to elaborate wall paintings, including everything in between. This is a form of art that has been around since ancient times, with examples dating back to ancient Egypt, Greece, and within the Roman Empire.
Top 5 Spray Paints For Graffiti
Montana BLACK 400ml Popular Colors Set of 12 Graffiti Street Art Mural Spray Paint
This set of 12 Montana Black spray paint cans comes in an assortment of some of the most popular colors for graffiti art. The colors are very vibrant and the paint offers great coverage.
There are 400ml of paint in each can, which is more than enough to get you started on your graffiti journey, and they are high pressure paints that are specifically designed for graffiti street art and mural use.
The paints will dry really quickly once they have been applied, and they are winterproof to allow them to hold up well in all weather conditions.
In addition to all of this, the paints are super high quality and are made by a brand that specializes in art.
PROS
Popular colors

– You will have everything you need to be included with this set of spray paints, so you can get started straight away
High Pressure

– These paints are specifically designed for graffiti and mural use, so they will be perfect for the task at hand
Quick-drying

– Your masterpiece will be finished in no time as the paint dries really quickly
CONS
The paint can sometimes dry in the cap if it hasn't been used for a while, making it difficult to spray
Montana Gold Premium Spray Paint 400ml Main Colors Set of 12
This is another spray paint set by the Montana brand, but it is a different line of paints. This line is known for its superior quality paint, and the cans have 400ml of paint in each one.
It offers extremely high-coverage and it dries really quickly, making it perfect for graffiti work.
This is paint that you can rely on, and it has been specifically designed so that it has low pressure to guarantee maximum accuracy while you work.
You will be able to achieve professional results that last for a long time, and this paint can be applied on a variety of different materials and surfaces.
You can work on both indoor and outdoor projects, and the spray caps can be interchanged if you buy the additional caps. Differing caps will allow you to apply a variety of line widths when you need to.
The variety of colors that are included allow you to be prepared for any piece, and the colors that are included are Shock Yellow, Shock Pink, Shock Green, Shock Green Light, Shock Blue, Shock Blue Light, Shock Lilac, Royal Red, Shock Red, Shock Orange, Shock White, and Shock Black.
PROS
Low pressure

– Low-pressure spray paints will ensure that you have maximum accuracy when you are using them for detailed pieces
Variety of colors

– The colors that are included with your purchase allow for better color expression and flexibility within your art
Suitable for many surfaces

– You will be able to use this paint for a variety of different projects, and it can be used on canvas, wood, concrete, metal, glass, or even flexible surfaces
CONS
These paints are quite expensive in comparison to some others
MTN Spray Paint Packs – Water Based 100 Workshop 16 Pack
The individual spray paint cans that are included with this product include 100ml of product, which, though it isn't as much as some other brands, is reflected in the overall cost of the product.
This is a great choice for those who want to get into graffiti art, but are on a budget. The smaller cans are also better for portability, making them easier to take with you on the go.
These are water-based spray paints and the set includes 16 stunning colors that are ready for you to use as soon as they arrive. The smaller cans also help by offering you better control, and they are much easier to grip while you work.
PROS
Low cost

– This set costs less than some others, which makes it perfect for beginners on a budget
Easily portable

– These cans are much smaller than others which makes them easy to take around with you, and it also offers you more control
Great color variety

– The colors in this set are much more muted than the stand-out colors in other sets, and there is a variety of light and pastel colors
CONS
There is less product in these than many other spray paints, which might become an issue for large projects
Evolve 12 pack, MTN, Montana, Belton & Molotow & Ironlak Spray Paint
This set of 12 spray paints has been designed to provide artists with the highest possible quality pigments, and it offers bright and vibrant colors with a flat finish.
The paints are non-drip and low-pressure to give you more control, and they offer a great level of coverage. They come with skinny tips, and your work will hold up well in all weather conditions.
There are color-coded rings on the top of each can to make the different colors easily identifiable, and they are perfect for all graffiti projects.
PROS
High-quality pigment

– The high levels of pigment will provide you with colors that are super vibrant and make your art stand out
Non-drip

– The colors will not drip or run into each other while you work, to make your piece more professional looking
Color-coded

– The cans are color-coded to save you time when you are working as you can easily find the colors that you are looking for
CONS
Some users have noted that their products have arrived damaged, but the company has great customer service
Evolve Elite 12 pack, MTN, Montana, Belton & Molotow & Ironlak Spray Paint
These Evolve Elite spray paints are excellent for graffiti purposes, and they provide you with low pressure to allow for better control. They also offer a flat finish for better results and extreme coverage that will make the colors pop.
In addition to this, these spray paints are perfect to use outside as they will remain in any weather conditions and they are completely fade proof.
PROS
Fade proof

– You won't have to worry about your artwork fading over time and it will keep looking fresh for the years to come
Low pressure

– Low-pressure spray paint cans will ensure that you have enough control to create perfect artwork
Flat finish

– The flat finish effect will leave your art looking smooth and vibrant
CONS
You will need to clean the spray nozzles after use to ensure that they do not get clogged with dried paint while in storage
Buyer's Guide
When it comes to choosing the best graffiti paint, you will need to be mindful of a number of things. Graffiti art has many requirements that it needs to meet in order to be fit for purpose, and many of these things are not what you would need to think about with other paint types.
Due to the fact that graffiti art typically takes place outside, you will be using things like walls and concrete as a canvas. This means that the spray paint that you are using will need to be suitable for use in outdoor conditions, as not all spray paints will be.
Before you get started, the first thing that you should know is that you should always use paint that comes in the form of an aerosol spray for graffiti.
Spray paints will be used to create certain effects that cannot be achieved with a brush, and they also dry really quickly. Another thing that is great about spray paints is that they can be used on a wide variety of surfaces.
Required Surface
The thing about graffiti, as we have previously mentioned, is that you will be using various outdoor surfaces as your canvas. So, the graffiti spray paints that you buy will need to be suitable for such surfaces.
Some of the best spray paints available will be highly versatile to ensure that they can work on surfaces like brick, concrete, metal, wood, stone, plastic, and more. The more surfaces you can use the paint on, the better.
Graffiti spray paint will also need to be used without any previous preparation. Often, you aren't going to be priming a wall before you paint it, which is why these paints should be so versatile.
The majority of graffiti art will take place outside, which is why the paint itself will need to be both durable and weather-resistant.
Otherwise, your work will be washed away by the rain or partially faded by bad weather. Always check to make sure that the spray paint you are buying is suitable for outdoor use.
Low Pressure Vs High Pressure
Some of the best spray paints that you can get for graffiti will come in a high-pressure spray can, and this is usually because higher pressure spray cans will offer a greater level of precision when you are spraying lines.
However, lower pressure spray cans are also really good for offering you more control on broader areas of colors when you aren't doing detail.
Both of these types of paint pressures are great, but for different reasons. If you really want to be prepared for every scenario, then having a mix of both of these paint types could be beneficial.
Ideally, you should focus on the pressure type that suits your art style. This might be one or the other, or a mixture of both.
Color Selection
Something that is really important to think about when you are choosing a set of graffiti spray paints is the colors that you are going to be using.
There are lots of different colors available, but as a starting point, you should choose a set that contains the colors that you are most likely to use.
Your best bet when it comes to color selection is to purchase sets of 8+ colors, so you will have everything that you need before you start your piece.
The more colors that you have readily available in your kit, the more expressive your art will be. The last thing you want to do is to get started and realize that you don't have the colors that you need, so it is always best to be prepared.
The colors that you need will depend on your own personal preferences and the art that you are trying to create.
Some people might stick to black and white, and others might want an arsenal of colorful paints at their fingertips. Either way, it can't hurt to have the options available to you.
Frequently Asked Questions
Do I Need Different Types of Spray Nozzles for Graffiti?
It can be beneficial to have multiple different types of spray nozzles in your kit as they all work to provide you with different effects and line sizes. The types of nozzle will also determine how accurately they spray the paint.
If you want your art to be quite specific, then you should have a variety of different spray novels, though it isn't essential.
Do I Need to Wear Protection When I Use Spray Paint?
You should always wear protection when you are using spray pants due to the fact that they often contain harsh chemicals and are not always completely safe.
There is a big risk that you could inhale these chemicals and harmful fumes, which is why it is recommended that you wear a mask when spraying. You should also only spray these paints outside or in a well-ventilated area.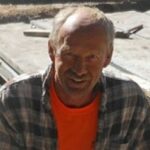 Jim Bettesworth well known for his can-do attitude and often takes jobs other companies were unwilling or unable to do. Experienced and educated in concrete construction and painting jobs. Read More.