ThatPainter is reader-supported. When you buy through links on our site, we may earn an affiliate commission. Learn More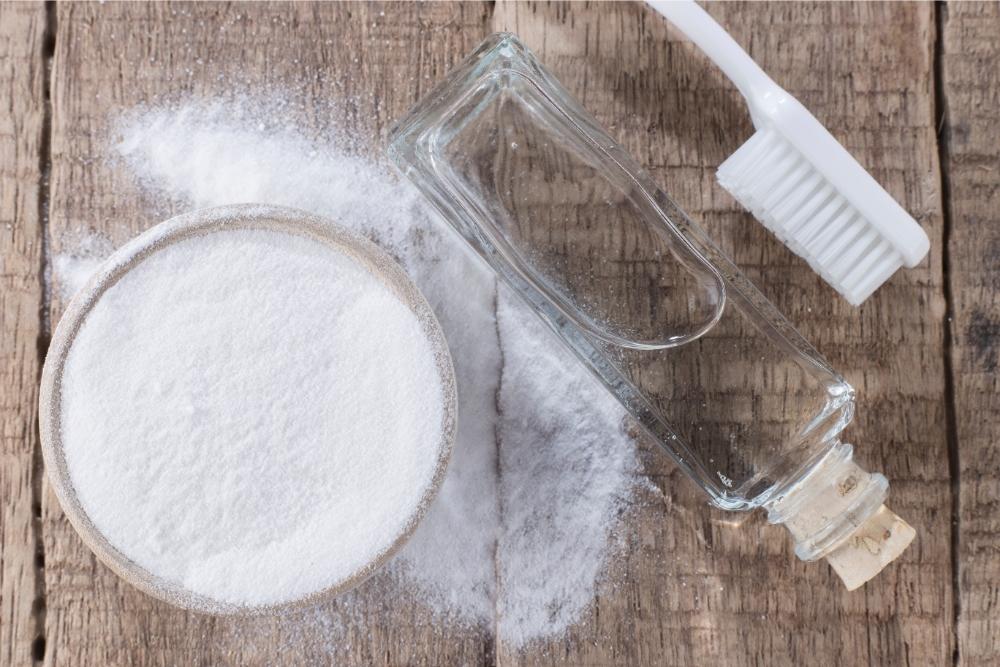 Removing paint can be impossible if you don't know the tips and tricks. Lots of people swear by different homemade methods such as using baking soda. 
The baking soda method has proven to be a very effective and simple way to remove paint from different materials but especially metals.
By mixing boiling water with baking soda and applying it to the affected areas, after about 30 minutes or so, you will be able to peel away any unwanted paint easily.
Does baking soda and vinegar remove paint?
Using vinegar is a cheap and easy way to remove stubborn paint from hard surfaces. It's something that most of us already have in our cupboards, and it's not super toxic or harmful to the environment, so it's a great option all-round.
The only downside to using vinegar is the strong smell. But, this will dissipate in an hour or so.
Here's how to use vinegar to remove paint:
Step 1:

in a saucepan, heat your vinegar on a medium heat for about 2 minutes to make sure it's nice and hot. Use as much vinegar as you see fit
Step 2:

using a clean paintbrush or similar, dip it into the hot vinegar and dab it onto the paint
Step 3:

once the painted area is fully coated in vinegar, wait between 10 and 15 minutes for the vinegar to soak in
Step 4:

once the vinegar has fully coated the paint, go in with a scraper tool and scrape away the unwanted paint. If you are still struggling to remove a few stubborn areas. Repeat steps one to four until all the paint is removed
Step 5:

when your surface is paint-free, use a clean damp cloth to wipe away the vinegar remains and any paint debris left behind
Alternatively, using baking soda is also a tried and tested method that many people swear by. Here's a quick step-by-step guide for using this method:
Step 1:

fill a saucepan with water, about a quarter of the way full and place it on the stove
Step 2:

add in ¼ cup of baking soda. Do not mix the baking soda in to the water just let it fall to the bottom of the pan.
Step 3:

on a medium heat, bring the mixture to a low boil
Step 4:

create a clean space and lay down a dry cloth to set up the material/surfaces you wish to remove the paint from. Once they have been soaked they will need to be placed here to dry
Step 5:

using tongs, dip the material into the baking soda/water mixture. It's best to do this one at a time to avoid them touching each other or the sides of the pan
Step 6:

it's best to leave the material in the water for around 15 minutes to let them full soak. You should find that the paint simply falls away from the material but, if there are any stubborn patches left you can use a scraper tool like a paint scraper or even an old toothbrush to scrub away any remaining paint
Does baking soda remove paint from wood?
Using baking soda to remove paint from wood isn't the best method. While baking soda has been known to remove paint from clothing and other materials, there are more effective methods for removing stubborn paint from wood.
Here's a few different methods for removing paint from wood:
Method 1 – Using heat
If you have access to a heat gun or something similar, this is a great, powerful method to remove stubborn paint from wood. If you want to use a blowtorch as a substitute for a heat gun, this is fine but, you will have to be extra vigilant to avoid scorching the wood or even setting it on fire.
Make sure you take the necessary precautions before you start. Wearing gloves and goggles is recommended.
Step 1:

hold the heat gun around six inches away from the wood surface and switch it on.
Step 2:

make sure the heat gun never comes in contact with the wood, keep it at that safe distance
Step 3:

slowly move the heat gun over the wood surface in a similar motion to if you were spraying it with a paint sprayer. Use a slow, up and down motion to do this and do not let the heat gun linger over one spot for too long as this may create scorch marks on the wood
Step 4:

using a scraper tool, scrape away the paint as it wrinkles under the heat. For best results, keep applying heat with one hand and scrape with the other, or ask someone else to help you with this.
Using chemicals
If the paint is loose or if you're only dealing with a few splashes of paint that don't belong there, you can try removing paint with just water and a rag.
However, if  this doesn't do the job, the next best thing to try is a chemical stripping formula. Some good examples are denatured alcohol and mineral spirits. Here's how you  do it:
Denatured alcohol
This method works best on latex paints.
Step 1:

apply a hefty amount of denatured alcohol to a clean cloth, so it's damp but not soaked
Step 2:

rub away the paint using the damp cloth and rinse after a few scrubs
Step 3:

add fresh denatured alcohol to the cloth now and again to keep it damp and effective
Step 4:

dry the wood with a clean dry cloth when finished
Mineral spirits
This method works best on oil-based paints.
Step 1:

pour some of the liquid into a dish and dip a clean rag into it to soak the section of it that will be scrubbing the wood
Step 2:

scrub away the paint, rinsing and re-soaking occasionally 
Step 3:

repeat these steps until all the paint has been removed and dry the surface with a fresh dry cloth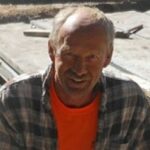 Jim Bettesworth well known for his can-do attitude and often takes jobs other companies were unwilling or unable to do. Experienced and educated in concrete construction and painting jobs. Read More.