ThatPainter is reader-supported. When you buy through links on our site, we may earn an affiliate commission. Learn More
Of all the paint and stain products available on the home improvement market, Cabot's DeckCorrect is one of the most popular.
However, there still seems to be some confusion amongst the home improvement and DIY communities as to the exact nature of this finishing product as well as the ways in which it can be used. 
Using a paint or stain product incorrectly can have some serious implications for your handiwork and even has the potential to completely ruin your project. 
Cabot DeckCorrect is no different. In fact, the DeckCorrect formula by Cabot has some pretty specific directions for use, so it's very important to understand how to work with it correctly. 
Today's article will cover whether Cabot DeckCorrect is a paint or a stain, whether you can paint over Cabot DeckCorrect and some of your other burning questions related to this product. 
Is Cabot DeckCorrect a Stain or Paint?
First thing's first, if you're going to use a product on your decking, you need to know exactly what it is and what the formula is designed to do. 
Cabot DeckCorrect is frequently referred to as both a paint and stain – so which is it? 
The product information provided through the Cabot website states that Cabot DeckCorrect is, in fact, a stain. 
For anyone who isn't familiar with the terminology, a stain differs from a paint product in the sense that paint is formulated to coat the surface of a material (e.g., your decking), while a stain actually penetrates the surface. 
Additionally, standard paint has an opaque finish, which means that it provides complete coverage (although this sometimes requires several coats).
On the other hand, stain is translucent, which means that while it might contribute a tint of color to your deck, you'll still be able to see a trace of the original color. 
According to Cabot's website, Cabot DeckCorrect is a wood staining product designed for outdoor use on wooden or concrete surfaces.
Cabot DeckCorrect can be used to touch up color or finish consistency and is even effective as a filler for minor cracks. 
Can You Paint Over Cabot DeckCorrect? 
One of the most asked questions surrounding the use of Cabot DeckCorrect is whether or not you can paint over the formula once it has dried. 
The guidelines provided by Cabot on the proper use of the DeckCorrect formula caution against intermixing the stain with other products.
However, intermixing is not the same as painting over a product once dry; intermixing products means combing them in their liquid states. The formula is also not suitable for thinning. 
Apart from this, the DeckCorrect guidelines do not state any other restrictions for the application of the formula alongside or over other products, which implies that, in theory, you could paint over Cabot DeckCorrect. 
However, we would recommend avoiding this if possible. Cabot DeckCorrect needs to be applied in two coats, and it has a relatively thick consistency.
A double layer of thick stain isn't the ideal surface to apply paint over. Moreover, stain formulas are designed to gradually wear away over time, which isn't what you want as a foundation for your paintwork. 
Therefore, we'd recommend stripping away any existing DeckCorrect before you paint and replacing it with a primer for outdoor paint. You can use Cabot's Problem Solver Wood Stripper or Problem Solver Wood Cleaner to prep the area before applying your primer and paint. 
There are, however, a few other guidelines and restrictions for using this deck stain that you should be aware of if you want to achieve the best results. 
Cabot DeckCorrect is not suitable for use over mold or mildew, so any fungal growth needs to be dealt with before application. Make sure to remove any other dirt, debris, or contaminants before use, and remember to stir the product thoroughly applying.
Cabot DreckCorrect should also not be applied to wet or damp surfaces, and if there is a chance of rain, you should wait for better weather conditions before staining. 
Frequently Asked Questions 
Is Cabot DeckCorrect a varnish?
In addition to the confusion between paints and stains, there is a common misunderstanding of the difference between a stain and a varnish. 
Cabot DeckCorrect is a stain, not a varnish. The difference is that while a stain is semi-transparent (or translucent), varnish is usually completely transparent. Moreover, varnish is more typically used in indoor locations rather than outside surfaces like a deck because varnish is not usually as wear-resistant because it does not penetrate the wood. 
Is Cabot DeckCorrect worth the money?
In our opinion, Cabot DeckCorrect is definitely worth the money if you have an older deck or other wooden or concrete surfaces on the outside of your property that you can't afford to fully overhaul. 
In this case, Cabot DeckCorrect will provide you with an easy and relatively cost-effective way of keeping your deck and other surfaces looking respectable for longer. 
The reason we say this is that, as we've mentioned, Cabot DeckCorrect requires two coats for application.
A gallon container of DeckCorrect will set you back approximately $55 (prices are liable to change and vary between sellers). Given the need for a two-coat application, one container should cover 75 square feet. This is likely to work out at a much lower price than the cost of replacing a whole 75 square foot surface. 
Moreover, Cabot DeckCorrect is highly durable, dirt-resistant, and suitable for filling cracks and locking down splinters, which makes it a long-lasting and versatile product. Because of all of these factors, we would recommend Cabot DeckCorrect for the external enhancement of wood and concrete surfaces. 
Final Thoughts 
A careful read-through of Cabot DeckCorrect's product guidelines reveals that Cabot DeckCorrect is a stain and not a paint, contrary to popular belief. 
While Cabot has not provided any specific guidelines on painting over Cabot DeckCorrect, we'd advise stripping away existing layers of DeckCorrect before applying any paint. This is because DeckCorrect is not a primer and, like other stain products, is likely to wear away over time. 
Although you could probably paint over dry DeckCorrect without too many immediate issues, doing so is unlikely to yield the best results.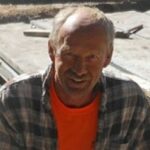 Jim Bettesworth well known for his can-do attitude and often takes jobs other companies were unwilling or unable to do. Experienced and educated in concrete construction and painting jobs. Read More.