ThatPainter is reader-supported. When you buy through links on our site, we may earn an affiliate commission. Learn More
Chalk paint is a type of decorative paint, specifically designed for use on furniture. It was designed by Annie Sloan in 1990, and it completely revolutionized the way of painting furniture, because chalk paint is incredibly easy and quick to use.
It doesn't require any preparation, and it can be used on almost any surface, both indoors and outdoors. So it's a pretty useful and convenient way of painting different household items, struggle-free.
However, just like most types of paint, chalk paint doesn't last forever. You will likely have to re-paint the surface after a few years, but if you seal it with a top coating, the paint will be a lot more durable, and won't get ruined as fast.
Although it isn't necessary to seal chalk paint, it's highly recommended, as it will protect the paint so that it lasts longer, while looking its best.
That being said, there are people that prefer not to add a top coat to seal the chalk paint.
One of the main reasons for this is that chalk paint has a unique and distinctive matte chalky finish, which many people favor for decorative purposes.
And very often, if you seal the chalk paint, this finish will be replaced by that of the top coating.
At the end of the day, there are different benefits for not sealing or sealing your chalk paint, so it depends on your own needs and personal preferences! Here are some pros and cons to sealing the chalk paint:
PROS:
It will add a layer of protection over the chalk paint, helping it last a lot longer
It will allow the painted furniture to be suitable for everyday use, as it will be protected from wear and tear
It will be resistant to weather conditions, and can therefore be used outdoors without any problems
It might add a new glossier finish to the paint, which some people prefer
CONS:
It might lose its unique matte chalky finish, which many people love about chalk paint
Adding a top coating will take more time and money
You will no longer get natural wear and tear look over time (some people love the appeal of this)
Basically, if you're using the chalk paint solely for decorative purposes, and the furniture is barely going to be used, we recommend leaving it bare.
But if you want the furniture to still be functional, and for it to be used regularly, then we highly recommend sealing the paint so that it is protected, and so that it can weather the constant wear and tear without fading away.
Should I use wax or polyurethane over chalk paint?
There are many different ways in which you can seal chalk paint and a few different products that are commonly used for the job. Two of the most popular products used for sealing chalk paint are chalk and polyurethane.
Chalk tends to be the first product people recommend, and it is the most commonly used. However, polyurethane is becoming increasingly more common, and many recommend it over the use of wax.
So which one should you use? Should you be using either of them over chalk paint? Both wax and polyurethane are fine to be used over chalk paint and are the standard options for sealing the chalk paint.
There are arguments that back up the use of wax, and others that back up the use of polyurethane, but ultimately the decision is down to you. To help you out, let's look at both options in more detail, along with some pros and cons.
Wax over chalk paint:
The wax used for sealing chalk paint comes as a semi-solid paste, which you can then apply onto the painted furniture with the use of a cloth or a soft bristle brush, before buffing it out.
It leaves a soft and matte sheen finish, which is not too different from the chalk paint finish, which is why it is many people's first option.
It also comes available in many different colors, so you can further personalize the finish, to get the furniture looking just like you want it.
PROS:
A soft matte sheen finish
Available in different colors for personalization
Good at repelling water
Good protection against moderate wear and tear
Can be used over other top coatings, such as polyurethane
CONS:
It is heat sensitive
It takes quite some time and effort to apply
It fades away faster than other options, so regularly used furniture will need new coatings of wax every so often
Polyurethane over chalk paint:
The polyurethane used for sealing chalk paint comes as an oil-based clear liquid, which is either sprayed onto the furniture or applied with a soft brush.
It provides the best protection, out of all of the options, and is by far the most durable and effective against weather conditions.
This is why it is usually recommended for furniture that is used regularly or that is prone to suffering from wear and tear. It leaves a glossy or satin finish.
PROS:
Affordable and accessible
The most durable option, for long-lasting protection
Excellent at repelling water
Excellent protection against regular wear and tear
CONS:
The finish is very different from that of chalk paint
It requires a long time to dry off
It often needs multiple coatings (which adds to the expense)
Can turn yellow over time
We recommend you choose between wax or polyurethane according to the use you are planning on giving to your chalk-painted furniture.
If it's more decorative, use the wax. If it's more practical and will be regularly used, use polyurethane for a higher degree of protection!
Although at the end of the day, you can use whichever you prefer!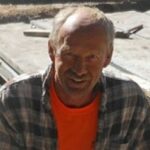 Jim Bettesworth well known for his can-do attitude and often takes jobs other companies were unwilling or unable to do. Experienced and educated in concrete construction and painting jobs. Read More.