ThatPainter is reader-supported. When you buy through links on our site, we may earn an affiliate commission. Learn More

Latex paints and alkyd paints differ in that the former are water-based and thicker than oil-based alkyd paints. Latex paints are generally preferred thanks to their color retention, smoothness of application, and the fact that they dry in a much shorter period of time than Alkyd paints.
The thickness of your paint will influence everything, from how easily it can be applied, to how much it clogs up your spray gun. The thickness of paint is also sometimes referred to as "viscosity", which measures how easily the paint flows.
Because latex paint is generally thicker than alkyd paint – especially if it's a high-quality brand – it's often a good idea to thin the paint out before using it in a Wagner spray gun.
If your paint is too thick, it's likely to clog up your gun's nozzle. This becomes extremely frustrating and will happen again and again if you fail to dilute the paint first. This won't just happen once but repeatedly, so each time your Wagner spray gun clogs it will take you 10-15 frustrating minutes to clean it out.
You can avoid this issue easily by simply thinning your latex paints the first time. Thinning out your paint beforehand isn't too time-consuming and it saves you a whole lot of time later on. Plus, with a thinner consistency of paint, you'll get a far more even, smooth effect, and can avoid that dreaded 'orange peel' effect that tends to occur when the paint is too thick.
However, there is a balance to strike here. You also don't want the paint to be too thin, as otherwise, you'll end up with paint all over your hands and anything else nearby, plus it'll drip more easily and will take longer to dry due to there being more water than paint in the mixture.
So, wondering how to thin latex paint for a Wagner spray gun? We've put together a handy guide containing all the information you need. So let's get started.
What you need to thin latex paint:
Latex paint
5-gallon bucket (or smaller if you need less paint)
Wooden paint stir stick (free when you buy your paint)
Cup of water (or Floetrol)
Mesh filter/strainer (or cheesecloth)
Funnel (optional)
Step 1 – Check Your Latex Paint's Thickness
If you're using paint that's already been opened, you should begin by ensuring it's well mixed.
Do this by shaking it in both hands, or by holding the can at knee height and swinging it back and forth to shake the can – though be sure to check the lid is secure before doing so! Shake your paint for about 30-60 seconds to reduce the risk of separation.
This step is less important if you're working with a brand new can of paint.
Now you're ready to open up your paint and mix it with a wooden paint stick. Mix first in a circular motion and then up and down approximately 10 times. This up-and-down motion helps mix any settled paint material at the bottom of the can.
After you've stirred the paint thoroughly, lift the stir stick out of the paint and observe how the paint drips off of the stick. Initially, it will likely drip in one long stream for a few seconds and then start dripping on and off.
If the paint drips in this way, it's an indication that it's too thick to be used in a spray gun and needs to be thinned.
Alternatively, you can pour the paint into a funnel and watch it flow. Perfectly-thinned latex will flow through the funnel in a consistent stream, but it's unlikely to do this without you thinning it first.
Step 2 – Pour Some Paint Into an Extra Bucket
Next, you'll need a 5-gallon bucket or something smaller, and you should pour your desired amount of paint into the bucket.
You can use a strainer at this point if your Wagner spray gun will paint directly from the bucket.
Step 3 – Add Water (or Floetrol)
To start the thinning process, you now want to mix some water into your paint. How much water you add depends on the amount of paint you'll be using, but roughly, a 1/2 cup of water for every gallon of paint works pretty well.
Don't forget, it's best to add too little water than too much, as you can always add more later if necessary. That said, high-quality latex paints tend to be thicker than average and due to this, they may require a little extra water to achieve the desired thinness.
Some professionals use a paint conditioner such as Floetrol, rather than water.
Floetrol is a water-based paint conditioner that helps improve the flow and workability of the paint and can help you achieve a smoother finish in your paint job.
Floetrol is available on Amazon or in most paint stores, but it's not critical, as water still does a pretty good job of thinning latex paint.
Step 4 – Stir the Paint and Water Mix
As you're adding your water, stir your latex paint slowly and keep using the up-down-spiral movement with your stir stick to ensure the water and paint is well mixed.
You should pull your paint stick out every 10 seconds or so to check how easily the paint drips off the stick. If it's not consistently streaming off yet, and you need to achieve a thinner consistency, just add a little more water or Floetrol.
Once your latex paint has passed your thickness test, it means it's an ideal consistency and will be much less likely to clog your Wagner paint spray gun.
Step 5 – Pour the Paint Through a Filter and Into Your Spray Gun
Last but not least, you can test your paint by pouring a small quantity through a filter or strainer and into your airless paint sprayer.
Test spray the latex paint if possible, ideally on a vertical surface, so you can check the spray pattern and consistency before committing to a greater quantity.
If you notice an "orange peel" texture, this is an indicator that the mixture is still a little too thick, whereas if the mixture is on the thin side, your paint will take longer to dry and will leave drip marks on the surface. To thicken your paint, you simply need to reverse the process – add more paint rather than more water.
Your ideal latex paint consistency for a Wagner spray gun will be when the mixture doesn't drip and dries quickly.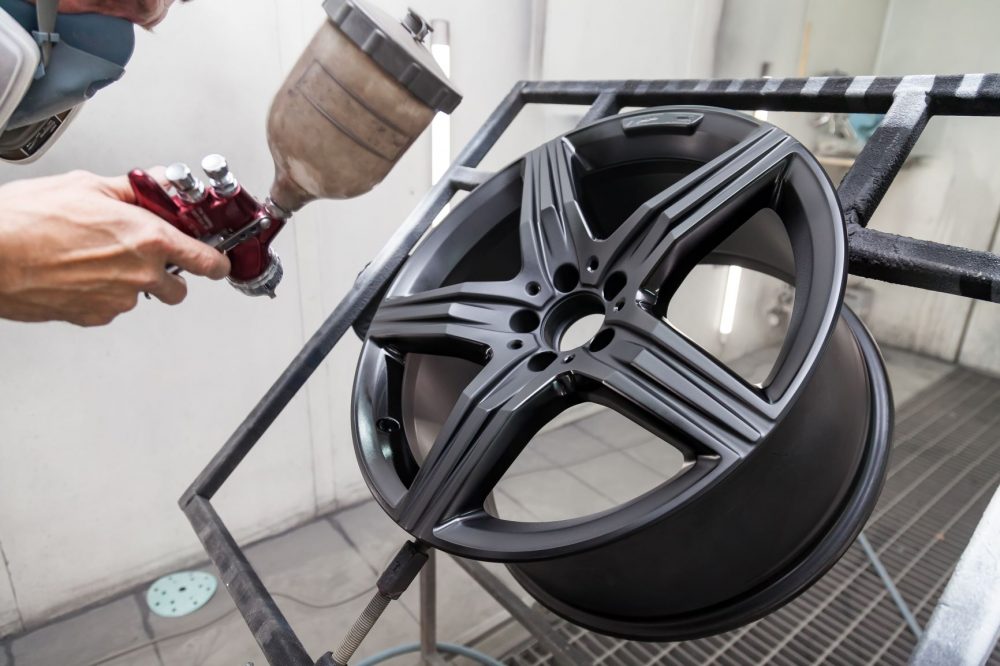 Frequently Asked Questions
Do you have to thin paint for a Wagner sprayer?
Wagner states on their website that one of the most convenient things about their paint sprayers is that they allow you to spray any latex or oil-based paint or stain without having to thin the paint beforehand.
However, the truth is, this depends on the paint you're using. As we said previously, high-quality latex paint tends to be thicker and therefore it's worth testing your paint's consistency beforehand.
Otherwise, you'll end up with a clogged spray gun which will get frustrating when you have to repeatedly stop and clean it out.
Why is my Wagner paint sprayer spitting paint?
Spray guns spit when air is being introduced into the fluid outside of the air cap. There are many different reasons why this might be happening, but the first area to check is the fluid nozzle. A loose fluid nozzle causes air to enter the fluid supply which causes spitting.
To solve this issue, simply tighten your fluid nozzle or, if unable to do this, inspect the head of the spray gun to see if there's any stripping of the fluid seat or the fluid nozzle threading.
For a full list of other common issues that may be causing your sprayer to spit paint, check out this page by Pittsburgh Spray Equipment.
How to clean a HVLP spray gun?
To clean your HVLP spray gun, you'll need to follow five steps: clean out the paint cup, disassemble the gun body, submerge the parts in paint thinner, wipe everything down thoroughly, and then reassemble the spray gun.
You should pay particular attention to the disassembly of the gun and do this in accordance to the manufacturer's guidelines. These guns tend to contain many small parts that should be handled with care.
You should also keep track of the parts as, with so many little pieces, it's easy to lose important parts like the fluid needle. That's why it's a good idea to keep the small parts separated from the larger parts while you're cleaning them.
Cleaning your spray gun is essential for prolonging its overall lifespan, and, while time-consuming, don't be tempted to leave the clean up process for a later date as this will simply cause the gun to become clogged up and will decrease its overall performance.
Does a paint sprayer use more paint?
The short answer to this question is "yes" – as paint sprayers use roughly 33% more paint on average than a roller will.
That said, there are several advantages to using a paint sprayer, above all, it'll save you a whole lot of time, which is why most professionals and dedicated DIYers agree that having to use a little extra paint is worth it since you save time on the overall job.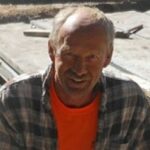 Jim Bettesworth well known for his can-do attitude and often takes jobs other companies were unwilling or unable to do. Experienced and educated in concrete construction and painting jobs. Read More.