ThatPainter is reader-supported. When you buy through links on our site, we may earn an affiliate commission. Learn More
We know that prepping wooden furniture before painting can be a painstakingly boring and awkward process that takes up way too much time and effort. But, a lot of the time this dreaded step can be the difference between a gorgeous, even and professional looking finish and an uneven, bumpy, peeling mess.
So, why do we need to sand before painting? Well, sanding wood before painting helps to smoothen its texture and polish any impurities in its appearance. Sanding also opens up the material which makes it easier for the paint to bond with the wood.
The result being a paint job that can last years without peeling away or looking messy.
You can do this by simply using a rough sponge and mineral spirits to lightly rough up the wood, so it takes the paint better while cleaning the surface to make sure there's no dust or loose bumps that will ruin the finish.
Do I need to sand before repainting?
Repainting on top of surfaces that have already been painted can be a tricky job and people often worry if they need to sand first or not. This really depends on the condition the surface is in before you start.
If your cabinets are old and peeling previously painted with a gloss or especially a high-gloss paint, you really should sand them, at least lightly in order to allow the new paint to properly bond to the wood.
The level of sanding it needs will also depend on the type of paint. So, if you're painting over an oil-based paint, you should use a medium-grit sandpaper whereas if you're painting over a water-based paint, you can sand it easily with just a fine-grit sandpaper.
Some people even like to sand after primer and even sand between paint coats for optimum coverage. But, this is obviously not the most time-efficient method and will of course be messy.
So, is there a way that you can avoid sanding altogether? Fortunately, yes. If the previous paint is in a fine condition, you can simply apply a coat of primer before painting to ensure the fresh paint sticks properly.
This may also mean you won't need to apply a second coat of paint, saving you on time and money!
It's worth noting that if you're planning on repainting wooden furniture you won't need to strip the material down to the bare wood by sanding. You may need to strip the glossy finish though if the previous paint is a gloss.
However, if you plan to stain wooden furniture that is currently painted, you will need to sand it back down to the bare wood.
What happens if you don't sand before painting?
The reason we're so often told to sand wooden furniture before painting is because sanding helps to open up the wood, making it more susceptible to sticking to the fresh paint.
Sanding also removes any bumps and impurities from the wood which would make it look uneven and messy.
If you don't sand before painting you will likely end up with an uneven finish and a paint job that will likely end up peeling after a few months.
You may also be able to see any lighter or darker patches of the book come through the paint which looks ugly and unprofessional.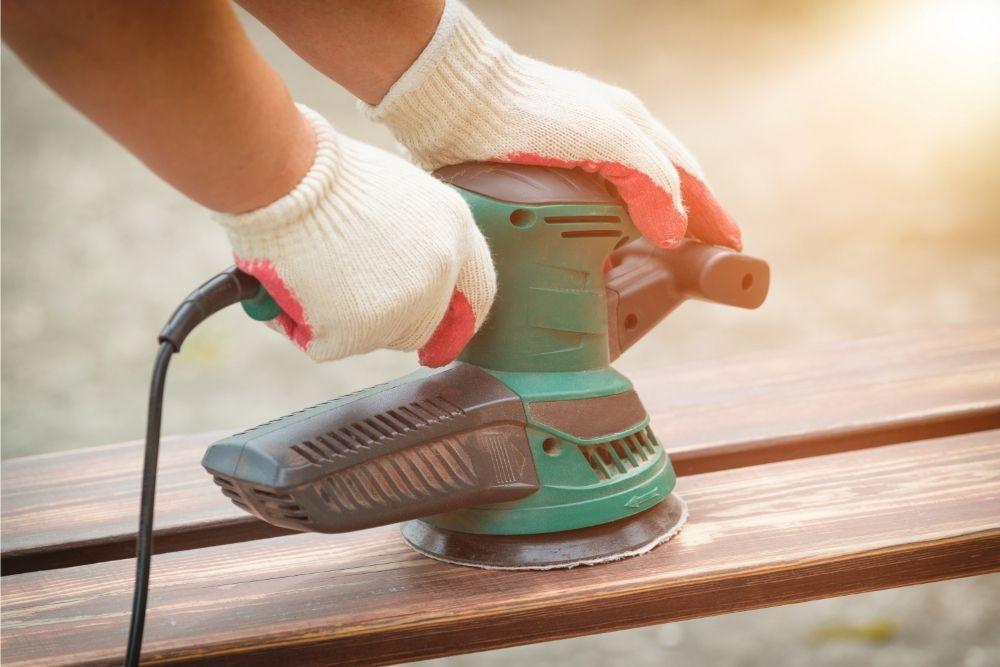 How to sand before painting?
Sanding done properly won't actually take as much time and effort as you may think. Some projects could be done within minutes. You don't actually need to remove every single bit of old paint or stain.
When it comes to sanding furniture or walls or anything really, you can either use an electric sander, or a palm sander (or just sandpaper in your hand).
You may not being able to use an electric sander in more detailed, angular areas but that's where plain old sandpaper comes to the rescue.
For faster results, invest in an electric sander, they're not super expensive, and they will save you so much time and energy.
So, how do you sand before painting? Well first things first you need to prepare your work station. You will need either an electric sander or sandpaper/sanding pads or both. You may also need wood filler if you're dealing with a wood surface that has holes or dents in it.
It's also important to take the necessary safety precautions as sanding can be messy, and you don't want to be breathing in dust and debris, so we recommend wearing a mask and safety glasses to protect your eyes.
Step 1:

if your project involves a wood surface with holes or dents, you will need to remedy these issues first. So, you need to fill them in using a wood filler, so the surface is level all over. You'll need to leave this dry for up to 48 hours

Step 2:

once that's fully dry you're ready to sand. Whether you're using an electric sander or sanding pads, make sure you're wearing a mask and glasses throughout the whole process. Start off using the roughest sandpaper (lower numbers = rougher paper). You want to use a circular motion over the entire surface to smoothen the wood filler as well as any imperfections

Step 3:

go in with a lighter sandpaper and go over everything a second time

Step 4:

wipe down the surface using a damp cloth to remove any dust particles and you're ready to go!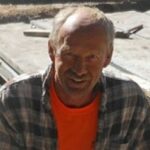 Jim Bettesworth well known for his can-do attitude and often takes jobs other companies were unwilling or unable to do. Experienced and educated in concrete construction and painting jobs. Read More.