ThatPainter is reader-supported. When you buy through links on our site, we may earn an affiliate commission. Learn More
Costing up a job can be tricky when you're not sure how much you'll have to pay out for materials, so we're here to answer the question: how much does spray paint cost?
Our comprehensive guide to the costs associated with spray paint will include the following:
The average cost of spray paint, including a range of different types, brands, and budgets.

How you can cut costs when it comes to spray paint.

The typical cost of a number of common DIY spray paint jobs.

An estimated cost of any additional supplies that are required for spray painting.
By the end of this article, you'll know everything there is to know about the cost of spray paint, so you'll have no trouble pricing up a personal or professional job, and you'll quickly be able to work out, prior to starting a spray painting job, what you can expect to pay for it, to ensure that there are no sneaky surprises for you along the way.
How Much On Average Does it Cost For General Purpose Spray Paint?
As a ball-park figure, we'd say that the average cost of spray paint falls between $4 to $16 per paint can. There are a few variables that affect whether you should be looking at the higher or lower end of this price range, namely the type and brand of spray paint.
These are not the only things to consider, however. You might save a few bucks in the short-term if you pick up the cheapest paint you can find, but if it's peeling within weeks then it will have been a waste of time and money, so make sure you choose wisely.
This is particularly important for spray painting metal materials or furniture that will be kept outside where it's exposed to the elements. In this case, choosing the wrong type of spray paint can see your hard work chipping away after just a few days, so don't scrimp on this.
Of course, not every job is going to need specialist spray paint. For areas with limited touch or traffic, you'll do fine with general-purpose paint which can usually be found for about $10.
Which Brands of Spray Paint Are The Best Quality?
Getting the job right requires choosing the right paint for the job. There's no point going to all the effort of painting something, whether it be a piece of furniture or a fence if you're going to use a paint that's such bad quality that, whatever it is, it looked better before you started.
With so many options to choose from, it can be hard to know what spray paint brand is the best option, but there are 3 brands in particular that we've tried and tested in a number of situations and would happily recommend.
And it's not just us – these brands have been on the spray paint scene for years with no signs of easing up on their fantastic products just yet.
Each one we've listed offers a range of easy-application, high-quality paint that leaves a beautiful finish for professional-looking results.
Rust-Oleum
Not only does Rust-Oleum have a range of spray paint products available for you to choose from, but you can pretty much guarantee (or at least, we can) that whichever one you choose, you'll be happy with the results.
When you can typically find them for around $5, it's not like you'll be hugely out of pocket either way.
The Rust-Oleum 7798830 Stops Rust spray paint in semi-gloss black, for example, goes on easily and provides a surprisingly luxury finish for such an affordable price.
The Rust-Oleum 331181 in ultra-matte white costs a few dollars more, but it has the added benefit of Rust-Oleum's weather and corrosion-resistant coating to maintain the finish.
Krylon Spray Paint
An incredibly close second would be some of the Krylon spray paints we've used in the past, and their paint definitely offers a similar standard of quality and selections.
Even their prices are similar, with the Krylon K02732007 Fusion All-in-One spray paint in matte black being a close match for the Rust-Oleum version.
They have a range that is just as exciting, with colors like their Krylon K02719007 Fusion All-in-One paint in gloss purple.
Montana Spray Paint
For a more luxurious look, we'd recommend checking out the range of Montana spray paints which provide maximum color saturation and excellent spray control.
It's the best choice by far for professional painters or enthusiasts as it offers a deeper vibrancy than most brands.
Any aspiring artist would do well to equip their art supplies with some of this paint, but be aware that it won't come cheap.
Sold individually, they're practically double what you'd pay for Rust-Oleum or Krylon spray paint like this Montana Gold Chrome spray paint.
They're also sold in bulk packs with multiple color choices, like the Montana Popular Colors set of 12 spray paint cans, but these would be a real investment in your craft as they can cost upwards of $80 to $90 for a set.
What's The Difference in Cost Between Types of Spray Paint?
It's not just the brand that affects the price of paint. The type of spray paint also plays a part in the final price and not only that, but it plays a part in how well the project turns out overall.
There are multiple types of spray paint that range from definite DIY essentials to professional paint supplies, and each one is best suited for a different type of paint job.
So, it's on you to figure out what type of paint you need to ensure successful results. Don't worry, we'll help.
Metallic Spray Paint
Metallic spray paints are one of the most commonly used types of paint in terms of DIY projects, but they tend to cost a little bit more than some of the other different types.
Typically, this can cost between $10 and $15 for a single can. Want to know where our favorite brands fall between these two figures?
Check out Amazon's current offers on the Krylon K01020A07 Metallic Brilliance spray paint in the color copper, or the Rust-Oleum 327910 American Accents spray paint in metallic silver as a cheaper alternative.
They're slightly more expensive than what we've looked at so far, but on the bright side, the precise nozzle design on each spray paint can make sure that less paint ends up being wasted as it falls to the floor and finds its way to the intended surface instead.
Matte Spray Paint
Matte spray paint is comparatively cheap as it only racks a cost of around $4 to $6 per paint can, like the Krylon K02732007 Fusion All-in-One spray paint in matte black, for example. Others, like the Rust-Oleum 302592 Chalked spray paint in aged gray, are slightly pricier.
Gloss Spray Paint
Lying somewhere between the two price points of matte and metallic spray paint is gloss spray paint, which is another commonly used type of paint due to the versatility they offer.
On average you can expect to pay around $5 to $8 when you're buying a can of either semi-gloss or gloss spray paint. For gloss paint, there's little difference between brands like Krylon or Rust-Oleum, as they're pretty much on par in terms of price and performance.
High Heat Spray Paints
This is where things go a little bit beyond aesthetic preferences, as certain types of paints are designed to suit specific purposes in addition to providing a fresh coat.
High heat spray paints, for example, are most often used in automotive applications due to the conditions your car is exposed to.
Having something as valuable as your car painted means it's important to get the type of paint right, or else you could end up paying even more to fix any problems that occur with the first application.
Despite their additional qualities, high heat paint sprays aren't all that more expensive and can be found for around the $5 mark, much like this Rust-Oleum 248903 2000-Degree Automotive High Heat spray paint in flat black.
Exterior Spray Paints
When you're painting external walls or furniture that will be frequently exposed to harsh outdoor weather conditions that could damage the quality of the finish, you'll want to make sure you're using a type of exterior spray paint, as regular paint won't be up to the job.
Gloss paint, for example, will dull and chip off in a matter of mere days, which will be a huge disappointment when you've spent however many hours of your life painting it, cost-effective to begin with.
To save having to start again with a second coat, the right paint should last a lot longer.
Because it's designed to be more durable, you'll find exterior spray paints that run all the way up to $10 per can, but there are also more affordable options at a lower $4 price range.
In the end, the cost depends on factors like durability, quality, and if it's an all-in-one paint.
Due to the nature of the purpose behind buying exterior spray paint, we'd recommend forking out for a paint that's high quality so it doesn't let you down in the event that it gets wet.
The Rust-Oleum 7590838 Enamel spray paint in flat white is a great option that will last for ages, although their cheaper Stop Rust range isn't far off it in terms of quality.
Automotive Spray Paints
We mentioned automotive paint applications when we were discussing high heat spray paints, but there are also paints available that have been formulated specifically for use on car exteriors.
As we said earlier, this is one you don't want to get wrong or scrimp on.
First off, you want to make sure that it's going to be durable and that once it's on, it's not coming off any time soon.
Standard spray paint might do a good job initially, but after a few trips out, you'll wish you'd spent a little more to make the fresh coat look fresh for longer.
Spending $7 to $13 might seem like a lot of money to spend on a single can compared to some of the other types we've looked at so far, but when you're dealing with your set of wheels it's always worth going for the better option.
Rust-Oleum offers their own range of automotive spray paint, or you'll get excellent results from using a brand like Dupli-Color, such as the EBUN01007 Universal Gloss Black Automotive Paint.
Depending on the size of your vehicle, there's also coverage to consider when you're trying to work out how many cans of paint you'll need.
A larger car, for example, will require more paint to fully cover every inch of it, which will incur a higher cost.
All-in-One Spray Paint
If the thought of having to put on multiple coats and layers of paint sends a shiver down your spine, we can imagine you'll get on well with the all-in-one spray paint that's available for multi-use purposes and applications, like this option from Krylon.
You can find all-in-one spray paint available in multiple finishes, including gloss, matte, satin, or flat finishes to suit your preferences. Typically they will range from $5 to $10 depending on the brand, which makes them ideal for smaller DIY projects.
Professional Spray Paint and Artistic Spray Paint
As with every hobby or project, the more experienced you become the more expensive the equipment you'll need becomes with it.
For professional painters and aspiring artists, the cost of spray paint is increased to some of the highest prices we've seen yet in this article.
It might be a hard pill for your bank account to swallow at first, but the cost is usually reflected in the quality which is how people make such beautiful art with it.
The key features you'll find in this type of paint is maximum color vibrancy and saturation, super staying power, and an ability to resist chipping, scratching, flaking, marking, fading, or anything else that could ruin the finish in a way that wasn't intended.
At the lower end of the scale, professional spray paint can cost around $8, but when you look toward the higher end you'll be looking at having to spend up to $20 per paint can.
Again, while it sounds like a lot, it can be cost effective if you value the overall quality. Another thing that helps justify the price is the improved control you get thanks to a well constructed paint nozzle, so you can guide the paint to exactly where you want it with ease.
This is where the Montana spray paint cans we mentioned earlier would come in handy, as they add a luxury quality to a painting project that not all brands have.
They're known for their easy application and high precision paint control, a long-lasting lifespan, and pigmentation that shows up on your surface like no other.
A particular favorite of ours is the Montana Gold Shock Black spray paint, although they offer more affordable alternatives in addition to their high-end paint products. Whatever your budget, Montana has a professional paint option to suit your needs.
How Do You Properly Apply Spray Paint
Now to turn to the technical stuff. Applying your paint properly is just as important as choosing the right type of paint. Really, every step of painting is important, it's just easier to break it down into steps.
Anyway, now you've (hopefully) got a good idea of what sort of paint you can use, let's walk you through how to correctly apply it so that it lasts for as long as possible.
While we can provide you with some general instruction and a few hints and tips we've picked up over the years, it's important to remember that the surface you're painting will influence how you paint it.
To start with, you'll need to prepare the painting area…
Spray Primers and Clear Coats
Spray Primers
If your issue is getting your paint to stick, then a spray primer should solve your problem pretty easily. They're great for improving paint adherence and they're the perfect preparation technique for trickier materials.
This is an especially important step if you're painting a non-white or dark surface and you're using a paint color that's lighter, as without a primer your color can end up looking a little 'muddy' or less bright than it would if you applied a primer coat prior to your color.
You'll find that a lot of paints claim to be a combination of paint and primer, but in our opinion, it's always worth getting a separate spray primer if you think you'll need to use a primer.
Applying this creates a smooth surface for your paint to stick to and results in greater levels of vibrancy.
Besides, they're mostly inexpensive at around $4 per can, and they'll do a great job of helping your paint bond to whatever surface you're painting, including vinyl, plastic, or metal.
Clear Coat
The other way you can achieve polished-looking paint results is to use a clear coat. When you're working with a material like metal, a clear coat helps to create that 'shine' where the light bounces off metallic surfaces.
Alternatively, a clear coat is a useful step for professional painters and artists who create graffiti as it will ensure your mural lasts for a lot longer than if you didn't bother.
Using a clear coat will preserve your art and prevent excessive fading or smudging over time.
One of the best clear coat options we've found is from Krylon, or you could add a lick of this Dupli-Color Crystal clear coat spray paint on top when you're finished to seal it in.
Most of the time, a single can of clear coat will cost around $8 to $12, so it's a little bit more expensive than the primer coat but one that's worth investing in for polished results.
Should You Sand it Down First?
Painting always brings with it questions of sanding – Should I? Shouldn't I? Is it worth it, or a waste of time?
To give a typical politician's answer, the answer to this question is: yes and no. It really depends on the individual situation and what type of surface you're painting.
Outdoor furniture that's made from materials like metal could benefit from having the surface sanded down slightly so that it's less slippy and more grippy for the primer to cling on to.
If you forget to do this step, you may find that the paint doesn't adhere very well to the metal's surface which can lead to patchy or uneven coverage.
Other materials and surfaces, however, will do a good job of getting the paint to stick around without the need to be sanded down, first.
Wood, for example, does pretty well without sanding, especially if you're planning to prime the area, although high-touch surfaces could still benefit from a little bit of light sanding.
Ultimately, it will depend on what type of surface you're working with and the type of finish you're hoping to end up with.
You can't expect to work miracles, but a little sanding, priming, and finishing off with a clear coat can make all the difference to the end result.
How Do You Remove Accidental Spray Paint Stains From Surfaces?
We've covered pretty much everything you need to know pre-painting up until this point, but there's one question that every painter should know the answer to in case the painting process is anything less than completely seamless.
Even then, it's not uncommon for the most professional of painters to accidentally get a few splashes of paint here and there.
It is something, however, that most painters will want to avoid, or at least in the event of it happening, know how to remove it so that it doesn't leave a stain.
Something we would highly recommend is to cover up as much of the area that you don't want to get paint on in the near vicinity of where you'll be painting, as it's much easier to prevent paint stains than it is to remove them.
With that being said, it's not impossible, and we've found some great tips.
So, if you want to learn more about paint stain removal, click here to read more about how to remove paint stains from wood surfaces, or check out the best method we've found for removing stains from your walls by clicking here.
We've also written an article that reviews 5 of the best heat guns to remove paint for you to compare and consider, which we hope you'll find useful.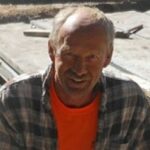 Jim Bettesworth well known for his can-do attitude and often takes jobs other companies were unwilling or unable to do. Experienced and educated in concrete construction and painting jobs. Read More.