ThatPainter is reader-supported. When you buy through links on our site, we may earn an affiliate commission. Learn More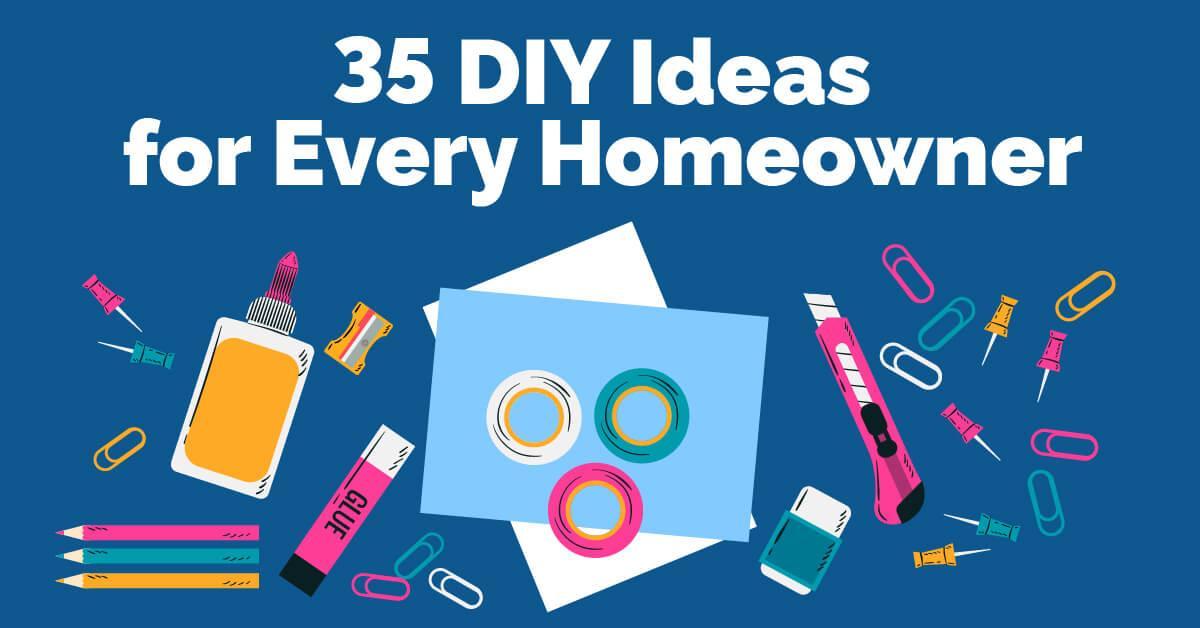 Introduction
When engaging in DIY construction and redecorating in the home, you need to have some imagination. Whether it's a simple lick of paint or buying new art, DIY is all about doing the job yourself so your personality is reflected in the home and your creative vision is brought to life. If you've never enjoyed DIY before, getting ideas can be difficult.
That's where we come in. Here you'll find many different DIY ideas that you can put to practice within the home. What follows is a straight list of those ideas that you should keep around for when you're next redecorating your premises.
You'll also notice that we have included links to other materials. These have more information on specific DIY-related topics that can't be explored in the list below but will still be interesting for some of our readers.
With that covered, let's get straight into our list of great DIY ideas.
35 DIY Home Ideas
Keep this list around for when you need some ideas for your next DIY project. If you have a full redecoration of your home planned, you can use these ideas as a checklist to make sure you completely breathe new life into your household.
Do Some Painting
The first thing that's on the schedule for most redecoration efforts is a fresh lick of paint. Repainting certain parts of your home will help them look different, especially if you're changing the color. Alternatively, you can use a new coat of paint to cover imperfections or flaking on some furniture so that it looks as new as the day it was bought.
Here are six ideas for what you should do with that can of paint you have lying around:
Repaint The Walls:

Repainting the walls is a classic redecoration ritual that most of us do ourselves, even if we're not interested in other forms of DIY. It's the do-it-yourself activity that everyone has done at some point or another. When painting the walls of your home, you may want to use

color psychology

to make the home even more appealing to you.
Paint The Front Door:

You may not think about it often but your front door is the first impression that many people get when they approach your home. If you have neighbors, you can impress them with a bright and inviting door design.

If you don't have neighbors or you just don't care what they think, then consider that a good front door will add to your home's curb appeal, adding value to the home if you ever sell.
Paint The Staircase:

Many staircases in the world are outfitted with stale, stained carpet that's due for a replacement. If that's your staircase, you should consider tearing out the carpet and painting the underlying structure so that it matches the décor of your home. It can be as bright or neutral as you desire, and you can even get artsy and create color gradient designs that lighten as it ascends.
Paint The Kitchen Cabinets:

A lot of the things we put into a kitchen have neutral colors. Every kitchen appliance is sold in white, black, or silver, and colorful items are few and far between. This means that the cabinets in the room are the best way to inject some color into your kitchen. Make sure that you get the

right kind of paint

. Bonus points if you replace the handles with something that looks better, too!
Paint The Bathroom Tiles:

The bathroom is a similar situation to the kitchen, where we tend to fill it with white and shiny fixtures that mute any color potential. This changes if you have tiles because you can paint them different colors if you have the right paint. Replacing ceramic tiles is a chore, so why not paint them instead and completely change the ambiance of the room?
Repaint The Shoe Rack:

Using a shoe rack as an example, many pieces of furniture come into contact with hard objects that may chip or scrape the paint away. If you own a shoe rack, there's every chance that the hard outsoles of your shoes have taken some paint off. A new coat of paint gets rid of that problem and makes it look new.
If you don't have a shoe rack, this principle carries over to other objects too. Check the legs of tables, they tend to get scraped by shoes or buttons if jackets are worn around them. Look at any desk surfaces, where long work hours may have worn away the paint. Repaint the objects to make them look new.
Spice Up Your Kitchen
Let's go further with advice on how to redecorate your kitchen. There are many things you can do to improve your kitchen, whether it's fixing a problem or making the place look friendlier.
Switch The Kitchen Tap:

Many taps get leaky after they've been in use for a while. Many people live with the leakiness and don't do anything to change it.

Don't be that person

.
Paint Your Old Sink:

As we said above, fixtures like sinks tend to be white or some other neutral color. That's fine for most but, if you want a shot of color, you can use paint that binds to those fixtures. You'll need a sealant to make sure the paint isn't weakened or washed away by running water.
Create A Spice Rack:

Anybody who spends enough time in their kitchen should have a collection of spices. They never go off and they can add a lot to your dishes, especially when you're learning the recipe and haven't quite got the taste. If you have spices, you should create a humble spice rack using pieces of wood or sheets of PVC.
Concrete Countertop:

The kitchen is one of those places where a rustic aesthetic is always appreciated. Many countertops mimic the look and feel of stone without being the genuine article. They could add to your kitchen if you're on a budget.

If you can afford concrete countertops

, they're practical due to their durability and you can fix cracks should they form.
Make Over Your Pantry:

Another way to spruce up your kitchen is to give your pantry or food storage a makeover. You can do this by swapping the shelving so that things are in a different, more orderly place, and you should add some color too.
Declutter The House
Nothing spoils a homely environment like clutter. There's a difference between lived-in and cluttered, so make sure you keep the floor clear and find the right place for everything.
The best way to declutter isn't to pick things up once in a while, it's to prevent the clutter from developing in the first place. Add a rack next to your front door for keys, umbrellas, hats, and other important clutter you'd take outside. Add shelving to your garage if you have one because things tend to pile up there.
Decorate Stair Brackets
If you're decorating your stairs, you may want to consider sprucing up the stair brackets too. These are decorative carvings that stick onto the exposed side of your steps, giving stairs a formalized, almost regal aesthetic when done right. When properly placed, they'll look like they've been carved into the wood, adding some majesty to your home.
Get House Plants
Adding house plants to the home is a great way to add some natural color. You can get plants in all different colors (mostly shades of green!) and all different types, from relaxed ferns to prickly cacti. Plants are living organisms that share your home with you and impart several health benefits when you live with them.
Add Some Art
If you don't want your rooms to look like a car showroom or cheap motel room, you should add some art to it. Pick your favorite art style and start adding pieces of art that fit your home's décor. You don't need to break the bank by buying expensive modern art and, when you want a more neutral aesthetic, remember that a little goes a long way.
Brush Up The Bathroom
Keep your bathroom shiny and clean so that you have a pleasant experience there every time. Clean often and break out the polish for ceramic, porcelain, and other materials that can carry a shine. You can also add a plant to the bathroom and use other makeover ideas here, though you should remember that bathrooms get humid, so things will degrade faster in there.
Change The Curtains
Curtains are seen by those both outside and inside the home, where they tie together a window's decoration, so don't leave old ones hanging up. If you've changed the color palette that your home uses, you may need to change the curtains so their color or texture matches the new room. Keep in mind that curtains come in different thicknesses that determine how much light is let in when they're closed.
Makeover The Fireplace
It doesn't matter if the fireplace is fake or real, there are ways you can revitalize these old fixtures so that they jump out at visitors. What you can do with the fireplace largely depends on the fireplace and what you want to do with it. Fortunately, you have a lot of inspiration online to draw from.
Clean/Change The Carpet In The House
This one is a simple but effective way to change how the floors of your home look. Carpets should be cleaned regularly and, if they aren't they'll become discolored and stale, and require a deep clean if not an outright replacement.
When you paint walls or fixtures in a carpeted room, you may want to change the carpet so that it matches the new décor. Carpets can become easily stained during redecorations too, so invest in some tape that you can place on the floor, so no paint drips down and ruins your carpet.
Tidy Up The Bookshelf/Get A Bookshelf
If you're an avid reader, you probably have a bookshelf. While they add some sophistication to a room, bookshelves can still look unsightly if the books aren't organized and the shelves themselves don't match the room's décor. Make sure spines are facing out and that the books are lined up by whichever criteria you choose, from alphabetical order to color or size to create a cohesive unit.
Raise The Lighting
Changing the type of lighting in your rooms is a great way to redecorate. By repositioning them, you can literally see your home in a new light as different features are highlighted. Halogen track lights are great for this since they're a bundle of halogen-powered spotlights that can be tilted up or down so that the lights fall somewhere else. They're best used in kitchens and other relaxing areas and they can even come in different colors.
Conceal Your Air Conditioner
Many homes have powerful air conditioning units that are either standalone or built into the wall/ceiling. If your home has one of those, you'll find that they can clash with the décor of your room. That's a necessary evil, right? Not really, there are ways you can conceal or disguise your air conditioning equipment.
Hide Home Office Wiring
Any respectable home has a computer in it nowadays, especially since home offices have skyrocketed after the events of 2020. Every office needs a desk and a computer but this poses a problem, where does the wiring go? Computers and other electrical equipment use many wires that should be hidden or neatly bundled in more formal settings. Not only does it look good but it prevents the wires from twisting or bending, which can gradually reduce their conductivity and make your computer stop working entirely.
Organize The Wardrobe
People aren't going to see inside your closet very often, so the important part of organizing here is that you know where everything is. You could redo the shelving inside the closet so that you can physically rearrange where everything goes. If not, you can simply change where clothing is placed and hanged. Like with books, you can choose to organize them by articles of clothing or colors, or even brands if you own a lot of designer threads.
Rearrange The Furniture
Throughout our day-to-day lives, we walk the same routes over and over until we barely remember anything different. This makes us forget the spatial volume of our rooms and we can start to see the furniture as if they are permanent fixtures. By simply moving your furniture around, you can make the room feel totally different for a short while, and we'd recommend moving furniture around every year to gain a new appreciation of it unless you're satisfied with the current arrangement.
Rearranging furniture sounds easy but there are some tips you should follow:
Find A Focal Point:

A focal point is something that ties the room together, around which all furniture is placed. These often present themselves naturally, typically with windows, fireplaces, or central tables. Other times, it'll be a TV or some other equipment that you use regularly.
Consider Foot Traffic:

Your rooms are useless if you can't walk through them properly, so keep that in mind when placing furniture. Can everybody in the home walk through the room with ease?
Keep Furniture Away From Walls:

Furniture can and will scratch up against walls, so make sure your walls are given some breathing room. Some say it even makes the room feel bigger when there's a noticeable gap between the furniture and the walls around it.
Encourage Conversation:

The rooms of your home aren't art pieces, they are lived in. This means they should also be practical and facilitate conversation. With your furniture, the best way to do this is to place seating so that people can see and speak to each other without twisting their necks or raising their voices.
Build A Showcase Wall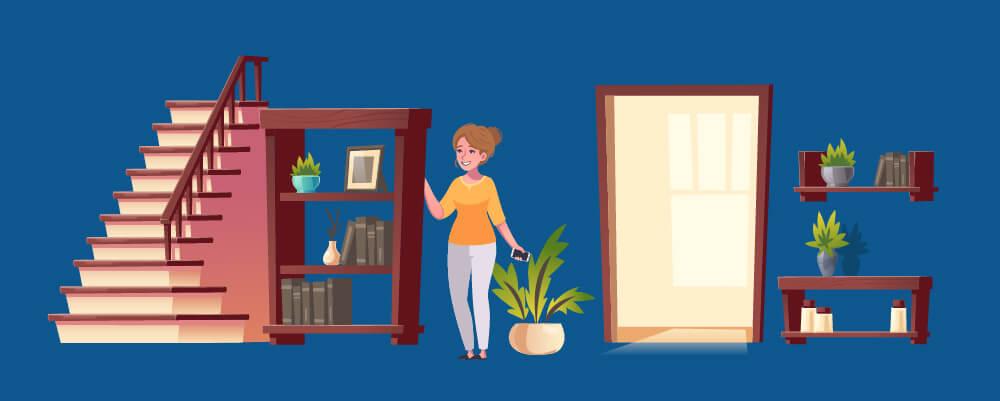 Everybody has a hobby. Maybe doing DIY is your hobby but you should still have things lying around that you're proud of, in which case you should consider a showcase wall. These show off things you like to everybody who enters your home, in a subtle and non-obnoxious way. You could place qualification certificates for those in the household or collections of rare, valuable, or sentimental objects. You can use a pre-existing wall and mount several hooks or non-penetrative mounting systems.
Create A Garden Path
Your home doesn't begin at the front door threshold. If you have a garden or a backyard, it may need a solid path that facilitates travel across it easily. This is mainly for those of you who have land on uneven or overgrown terrain, where a path is more necessary, though you should remember that a garden path toward your front door increases curb value. Decide if you want a soft or hard-surfaced path and decorate it with plants and solar lights, so that the place looks verdant during the day but sparkles in the evening.
Trim Up The Garden
While you're out there, you should make sure your garden is trimmed. If you're growing things in your garden, you should keep the planting beds clear of weeds and other disruptions.
Under some circumstances having a section of long grass can be an aesthetic choice but if your entire garden is overgrown, it'll look messy and you'll have to contend with a lot of pests. If your community has a homeowner's association where your lawn needs to be trimmed, make sure you stay on your neighbors' good sides by keeping it in check.
Plant A Hanging Basket
If you have less space outside your room but you want to add some plants to the house, you can place hanging baskets on it. These are hanging planters that can grow flowers and other visually appealing plants for aesthetic reasons, adding some much-needed green when you live in urban areas or you haven't got the luxury of owning a front garden or a backyard.
Not all plants can be placed in hanging baskets. You don't want unsightly roots exceeding the boundaries of the basket, so check out which plants are compatible with your chosen basket models. You'll need to water these baskets regularly, the plants in them are just like any other you'd place in your garden or around the home.
Clean Up The Patio/Add Some New Furniture
If your backyard is large enough that it can support furniture and a patio, make sure they're kept in top condition. Good patio stones or tiles will last you a very long time, especially if you clean and de-weed them frequently. This stops them from becoming overgrown with unpleasant things like dirt, bugs, and spiderwebs. A blast with a hose or some other type of jet washer will do to keep the patio clean.
As for the furniture there, it needs to be sturdy, comfortable, and resistant to rust and other forms of environmental corrosion. When furniture starts to degrade due to being outside, get rid of them and find seating and a table that is specially made to survive in your home's climate. Rainy places need furniture that is more waterproof, etc. Investing in an exterior parasol is a great way to keep both the sun and the rain off your heads when you're relaxing in the garden.
Makeover The Garage Door
Garage doors don't have a reputation for dazzling passerby but giving your garage door a makeover will, you guessed it, add some property appeal to your home. Garage doors are large so you need to be careful when decorating them. If you paint them a bright color, they're large enough that they can be garish and distracting.
That's why we recommend subtler patterns and, if you're using colors, you can soften them with vertical gradients that work well with garages that open by shifting upwards. Horizontal gradients can be used on garage doors that fold to the side, too.
Sometimes the garage door is falling into disrepair, which is where they get loud and clunky, and so the best way to give it a makeover would be to replace it entirely. We wouldn't recommend replacing garage doors yourself, however, because the mechanisms that drive them can be dangerous. You should have prior experience and expert guidance if you ever attempt DIY on that scale.
Unclutter Your Workbench And Organize It
If you're a hobbyist or work at home, you should have an office or a workbench somewhere in the home. A simple but effective redecoration practice is to unclutter these areas, which has been proven to have a positive effect on your mental health and your work productivity as a result.
Those effects are maximized if you don't just unclutter the area but organize it using a system of your choice that makes sense for your occupation/hobby. It's also just good safety practice to have a place for everything on your workbench, so you know where tools are and there's no risk of confusion or accidental occurrences.
Create Your Own Compost Bin
When you go through a lot of food scraps and you have a garden/farmland to take care of, you can cut costs by sourcing your own compost. Compost is an all-natural fertilizer that's rich in nutrients and supports fast and healthy plant life.
All you need to do is gather waste food material and allow it to ferment into compost, but you'll need somewhere to keep it. That's where you put your DIY belt on and build one yourself. Again, it cuts costs so you're saving money.
Make sure you use materials that aren't chemically treated so that it isn't pulled into the compost. You can buy sheets and beams of environmentally friendly scrap wood for cheap and nail it together into a compost bin that works.
Install New House Numbers
Many think that their house numbers are purely functional and don't deserve TLC from time to time. That's incorrect, you should install new house numbers when the ones outside become illegible or ugly through rust and other corrosive elements.
There are many places online and locally that offer numbers to choose from. Find your home's combination and screw them into their old place. Wash around the area for good measure, especially if the numbers have been there for years and so there's dirt built up around them.
You won't need to replace them often if you take care of them through some cleaning and, if they're made from metal or plastic that carries a shine, you should polish them so that the postmen get a great first impression of your home. Once again, this is a small but overlooked feature that improves the curb value of a home when looked at from the street.
Brush On A Welcome Mat
While you're making the exterior of your home more appealing, you should place a welcome mat for guests and house members alike to brush their feet on before they enter your home. Not only does this serve a practical purpose, keeping the immediate flooring by your front door clean, but it's also an appreciated show of good faith that's fallen out of style in some communities.
A good welcome mat is bristled to catch debris and dry the outsoles of any shoes that come into contact with it. You can create your own welcome mats by buying segments of coir fabric and stenciling the word "welcome" on it, or a pithy message if you'd prefer.
Mount A New Mailbox By Your Front Door
Now turn your attention to the mailbox. Not every home has individual mailboxes for the premises but, if you do, then it's usually part of your property and can be customized and replaced to match your desired aesthetic. Consider repainting or accessorizing your existing mailbox to make it gel with your newly redecorated home.
Like some of the things we've covered already, sometimes it isn't worth the time, effort, or cost of redecorating a mailbox that you can easily replace. If you want to save even more money, you can make the mailbox yourself. Wood will suffice for many mailboxes but others are made from sheets of thin or faux metal.
Assemble them into a box that's large enough to accommodate the largest letters that get delivered to you and then add a lick of paint or some other designs that make it appealing to the eye. For those who prefer the minimalist approach, a simple box with a hinged door that's painted white will work as a mailbox, there are no criteria that demands mailboxes be a certain size, shape, or design unless explicitly part of a homeowner's association agreement.
Add A Ceiling Medallion
Ceiling medallions are a subtle but classy addition to any home. These are dramatic flourishes that are attached to the base of ceiling light fixtures. They're used to smoothly transition from the flat ceiling to the jutting out light by encircling the fixture with an aesthetically pleasing medallion.
They're typically white or cream, whichever one is the color of your ceiling, though bolder aesthetics have tried metallic colors like bronze, silver, and even gold. Historically they were made from carved wood that now you'll see a lot of old plaster medallions and new ones made from high-density urethane, often called PVC.
Unless you have experience with woodworking or plasterwork, DIY medallions are typically smaller decorative versions that are created with stencils. Featuring concentric swirls and floral patterning, these stencils are made by spraying adhesive adding paint using a foam paint roller.
Summary
That brings us to the end of our 35 DIY ideas that can be applied to your home. Not all of them will fit your current home but there's more than enough there to keep you busy and level up your home this summer. If you're a beginner to DIY, some of them will be out of your skill range too, at least for now. Follow the points above during your next redecoration and see what happens, you may be delighted at the results.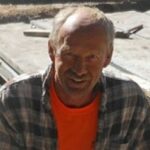 Jim Bettesworth well known for his can-do attitude and often takes jobs other companies were unwilling or unable to do. Experienced and educated in concrete construction and painting jobs. Read More.