ThatPainter is reader-supported. When you buy through links on our site, we may earn an affiliate commission. Learn More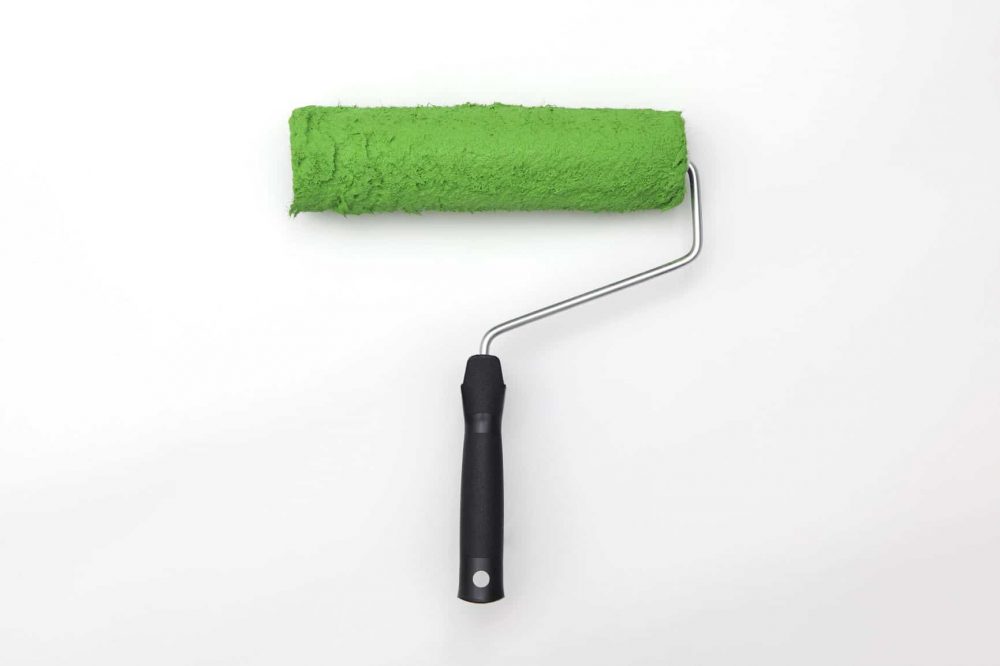 Do you have walls inside your home that could benefit from a fresh lick of paint? Larger walls can seem like a challenge to paint, especially if you only have a paintbrush to hand.
Don't get me wrong, we certainly aren't doubting the capabilities of a paintbrush, but they can make what is meant to be a simple task much more tiresome and time consuming. 
A paint roller provides the perfect solution, allowing you to paint a larger surface with ease. You don't just want to splurge on the first roller that you see. Some lack in quality when compared to others, and this will ultimately affect how well the paint is applied to the surface.
Top 5 Paint Rollers For Walls
Below we have reviewed our top 5 picks of the best paint rollers for walls. We have also provided you with a buyer's guide that contains all of our top tips and factors to consider before selecting your paint roller.
Wooster Painter's Choice Roller Cover
If you own a roller frame and are looking for accompanying covers, the Wooster Painter's Choice 6 pack of roller covers could be the ideal choice for you. The quantity of rollers ensures that you have plenty available for tackling plenty of painting projects in the future. 
Intended for use on medium surfaces, these covers have a ⅜ inch nap that is great for maintenance style painting jobs rather than those that require a fine finish. The mint green fabric is also suitable for flat and eggshell type paints. 
Measuring 9" these rollers can cover large surfaces so painting doesn't need to be a time consuming task. We particularly like the polypropylene core which resists water and solvent build up. It also prevents the paint from dripping down the roller. When applied to the surface, the quality of the roller will ensure that the paint refrains from cracking.
PROS
Made in the USA

– As these rollers have been made in the USA, you can be confident in the source of your purchase.

Affordable

– Retailing within an affordable price range, the quantity in which you are provided proves to be great value for money.

Coverage

– these rollers evenly apply paint to the surface for high-quality results. 

Hold a lot of paint

– Impressively, these rollers hold a high volume of paint for convenient use.
CONS
Shedding

– unfortunately, some customers have experienced issues with these rollers shedding lint. 
Pro Grade Paint Roller Covers
The Pro Grade Paint Roller Covers come in a pack of 6. Coated in microfiber, these covers are intended for use on semi smooth to smooth surfaces claiming to achieve a high-quality finish without any remnants of lint left behind. The coating also ensures that the paint is applied to the surface evenly. 
Compatible with all paints and stains, you can be sure that these rollers are going to cater to your intended uses. These covers have a ½ inch nap and measure 9" in length. As such, they are great multipurpose rollers that are ideal for professional and beginner painters alike. 
As washable covers, they are easy to maintain after use and this ensures that they will be suitable for reuse in the future. Designed with a polypropylene core, these covers will resist water and solvents and they will also refrain from cracking the paint as it is applied to the surface of the wall.
PROS
Great Value

– you are provided with 6 roller covers for an affordable price. 

Durability

– impressively, these rollers can withstand daily use. 

Hold a lot of paint

– these rollers can hold a decent amount of paint allowing for quicker completion of your painting project.

The Quality

– these rollers apply the paint onto the surface smoothly for high-quality results.
CONS
Shedding

– on occasions, these roller covers are prone to shedding and leaving a lint residue on the surface of the wall.
Bates Paint Roller
Are you looking to replenish your paint rollers and other painting supplies? If so, the Bates Paint Roller 11 Piece Set could be an excellent choice for you.
The set provides you with 2 ½" nap roller covers that are 9" long and 2 roller covers with a ½" nap that measure 4" in length.
Aside from this, you are provided with two different length roller holders to accompany the various roller covers, a paint tray, and 2 different styled paintbrushes. You have all that you need to begin your project. 
As a professional standard set, you can be sure that it is going to deliver great results with a superior finish. The different sized roller covers are great for working on different sized surfaces. While the larger roller can be used to paint large walls, the smaller rollers can be used for more intricate detailing. 
The combination of thick nap and filaments mean that the rollers can hold more paint. As a result, you can complete projects quicker as you don't need to stop regularly to add more paint. Made with quality in mind, the supplies contained within this kit will deliver long lasting use. 
PROS
Value

– you are provided with a selection of painting supplies for an affordable price. 

Coverage

– the roller covers the surface smoothly and evenly. 

Doesn't Shed

– Impressively, this roller doesn't leave a fuzzy residue on the wall.

Ease to clean –

the rollers are easy to clean in between uses so you can maintain the quality to ensure that they deliver long lasting use.
CONS
The Quality

– some of the supplies are a little flimsy.
Magimate Paint Roller Kit
The Magimate Paint Roller Kit comes with an assortment of paint supplies to ensure that you are equipped with all that you need to begin painting.
This includes 2 roller covers measuring 9" long and a roller handle frame and 4 smaller 4" roller covers with the accompanying frame. Aside from this, there is also an angled paint brush, a paint stick, and a paint tray. 
As this kit comes with two different sized roller covers you can select the best option for the size of the surface that you are covering. For larger areas, you can use the 9" roller covers and for smaller areas that require more intricate detailing, you can use one of the smaller covers. 
Each of the rollers has been made with a lint-free coating so they aren't going to leave any unwanted residue on the surface of the wall. As for surface compatibility, the rollers and paintbrush are suitable for smooth and semi gloss surfaces as well as rough walls so they are bound to suit the demands of your painting project. 
PROS
Heavy-duty rubber handle

– this makes the roller much more comfortable to hold so you aren't likely to tire as easily.

Versatility

– all of the rollers are suitable for use on a range of surfaces regardless of their texture. 

Ease to clean

– each of the supplies can easily be cleaned in between uses. 

Durability

– the rollers boast a sturdy design so you can be sure that they are going to see you through many uses without deteriorating. 
CONS
Coverage

– some customers have reported that these rollers did not provide the coverage that they were expecting.
Precision Defined Paint Roller Covers
The Precision Defined Paint Roller Covers have a ½" nap and measure 9" long. They also come in a pack of 6 so you have plenty available to complete numerous future painting projects. The size of the rollers make them an excellent choice for virtually any task as they can cover a larger area in less time. 
Many rollers are prone to shedding, however, these rollers claim to leave no fuzz behind instead achieving supreme quality painting results.
The design of these rollers ensures that they can hold plenty of paint so you don't have to worry about stopping regularly to apply more paint to them. This paint will then be applied smoothly to the surface, to achieve a velvety and superior finish. 
As versatile roller covers, they can be used for a range of applications from home DIY touch ups, to complete wall transformations and even outdoor surfaces such as decking. Because of this, you can be sure that it is going to be suitable for your painting requirements.
PROS
Affordable

– these rollers are great value for money, especially as they come in a pack of 6.

Quality

– these roller covers have been made from high-quality materials which account for smooth application to the surface of the wall. 

Hold a lot of paint

– impressively, these rollers hold a decent amount of paint so you can tackle your project with fewer interruptions. 

Size

– the length of these rollers make them a great choice for painting walls with a larger surface area.
CONS
Difficult to clean

– removing the build up of paint from these roller covers after use can be quite challenging.  
Buyer's Guide
There are many factors that you will need to consider before choosing a paint roller. You must assess the roller's suitability with the painting task and the wall that it is going to be used on.
Below we have identified some factors that we would advise you to consider before making your purchase. 
The Different Types Of Rollers 
First and foremost, it is important to determine what type of roller you require. There are three different types available and the one that you choose is going to be decided by your painting project. A natural fiber roller is typically made from mohair or lambswool.
As a versatile option, a roller of this kind can be used on rough and smooth surfaces and is particularly effective when used with water based latex paints. The next and perhaps most popular option is a synthetic fiber roller. They typically tend to be made from polyester or nylon.
Again, this type of roller is particularly versatile and can be used with latex paints. The final option is a foam roller. The uses of this roller tend to be a little more specific than the aforementioned types.
They work especially well on porous surfaces and can be used with oil based paints or latex paints. A foam roller can be used to paint walls but it is important to ensure that you select the appropriate option. 
The Length and Style 
The thickness of the roller, also often referred to as the 'nap' can range from 1/2 of an inch to 3/4 of an inch. The aforementioned tends to be the most popular option.
The length and thickness of the roller that you require depends on the texture and size of the surface that you are going to be using the roller on.
A roller with a 1/2 – inch nap is a great all purpose roller that can be used to apply paint to semi-rough surfaces. A roller with a 3/4 of an inch nap is intended for use on walls with a rougher texture. 
The length of the roller cover itself will depend on the size of the roller frame. Of course, you don't want to invest in a cover that is too large or too small for the frame as it is likely going to make it difficult to use.
Make your selection according to the size of the surface that you will be working on and the roller that is going to make the painting task easier.
The Type Of Handle
As the user, your comfort is important. A roller with a longer handle will allow you to reach ceilings or the top of walls. A roller with a standard handle will typically be made from wood, plastic, or some type of composite material.
Though the material may be firm it will typically feature indents that allow you to maintain a secure and comfortable grip.
Many will be designed with a rubber coating which will delay the onset of wrist fatigue. The roller handle should also be easy to wash after use to prevent the paint from sticking.
The Durability
When you purchase your roller you of course want it to see you through many uses in the future. You don't want to invest in your roller only to find that it doesn't retain its quality.
A poor quality roller is going to produce underwhelming results. Choose one that boasts a high-quality construction as this will ensure that it sees you through many uses.
Cleaning the Roller
Some rollers absorb a lot of paint and because of this, they become much more difficult to clean. You will find that some rollers make this chore easier than others.
Those that are made from higher quality materials do not tend to collect as much paint and this ultimately makes them easier to clean.
Also, ensure that you use the roller with the correct type of paint. Using the roller with a paint or stain that it is not compatible with will also likely make it more difficult to clean.
Paint Supply Set
As you can see, many paint supplies come in a set providing you with multiple roller covers of different sizes, the compatible rollers frames, a painting tray, and a paintbrush.
While the contents of the set can vary between brands, they typically tend to feature items similar to this. These sets are a beneficial and cost-effective solution for those looking to replenish their painting supplies.
Instead of having to buy each individually, you are provided with everything in a great value bundle. For those who do not require all of the supplies, a set may not be a necessary purchase.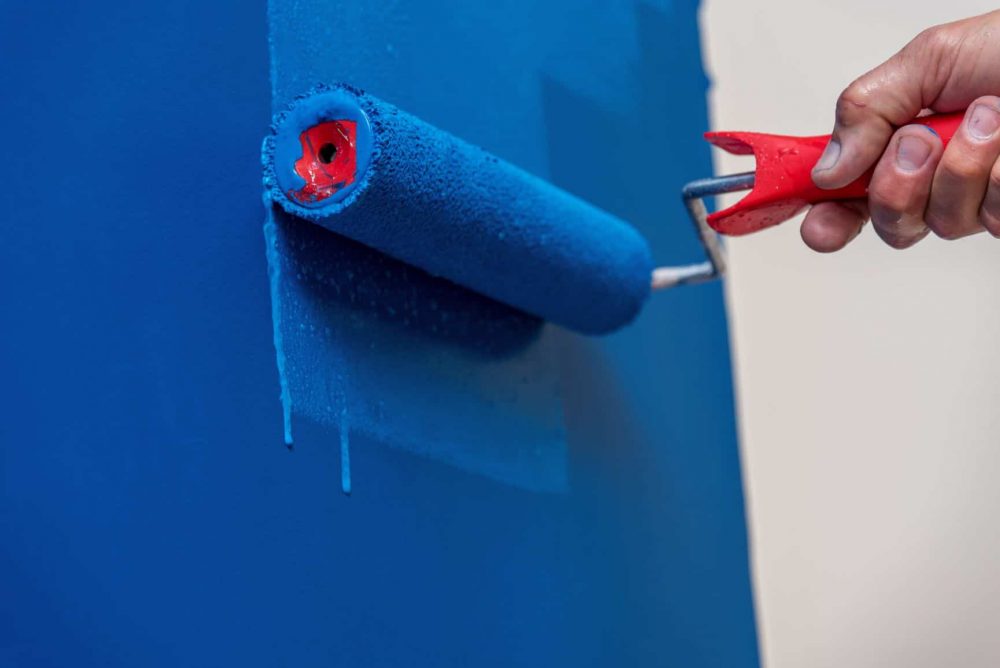 Tips For Choosing The Best Roller Cover For Your Painting Project 
Considering the following tips when browsing through the selection of paint rollers will make it easier to select the best option for your painting project. 
Surface Compatibility 
First, you must consider what type of surface you are dealing with. This may be a bare drywall, a wall that has previously been painted on or drywall, etc.
As we have mentioned, certain rollers will be best suited to specific wall types. Selecting a roller that is not intended for the wall that you are going to be painting will likely affect how well the paint applies. 
Different rollers and paints will achieve different finishes. You must decide whether you want to achieve a smooth or textured finish as this will influence the style of roller that you choose. 
Paint Compatibility 
Ensure that your chosen roller is compatible with the type of paint that you are going to be using. Some will be suitable for a selection of paints and others will be intended for specific types of paints.
It is important to select the correct type of roller for your paint, otherwise, it may not apply very well.
Shedding
This can be an issue with many rollers and one that can affect the final results once the paint has been applied.
Many rollers leave a lint residue from their coating on the surface, often meaning that you will have to remove these particles yourself which is of course going to prolong the task.
While some shed quite heavily, others do not do it as severely. You will even find some that claim to not leave any remnants of lint behind at all so of course, these rollers are going to be the preferred option. 
Frequently Asked Questions
Do paint rollers make a difference?
Paint rollers are commonly sought after because they create a smoother finish and they do not produce as much of a splutter.
When it comes to painting larger, flat surfaces like walls or ceilings they can be particularly effective. 
Should I use a brush or a roller to paint walls?
Both paint brushes and rollers possess their own qualities, however, rollers tend to be the best option for painting walls.
This is because they allow you to paint a larger surface in less time and the porous surface holds more paint so you do not have to stop as much to keep adding paint to it.
Rollers also tend to distribute a more even and smoother coating of paint along the surface for superior results.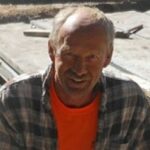 Jim Bettesworth well known for his can-do attitude and often takes jobs other companies were unwilling or unable to do. Experienced and educated in concrete construction and painting jobs. Read More.