ThatPainter is reader-supported. When you buy through links on our site, we may earn an affiliate commission. Learn More

Do you have a paint job that you desperately need to complete? Is the thought of staining your fence beginning to hurt your soul? We get it; seriously, we do!
What are your options here? A paintbrush and days upon days spent painting the fence? While everyone enjoys the sunshine, you are hunched over a wooden fence with cramps, backaches, and a hand that might never return to its normal state?
It's a position few of us readily put ourselves in. so is there a way to avoid the backache and the nagging, you missed a spot?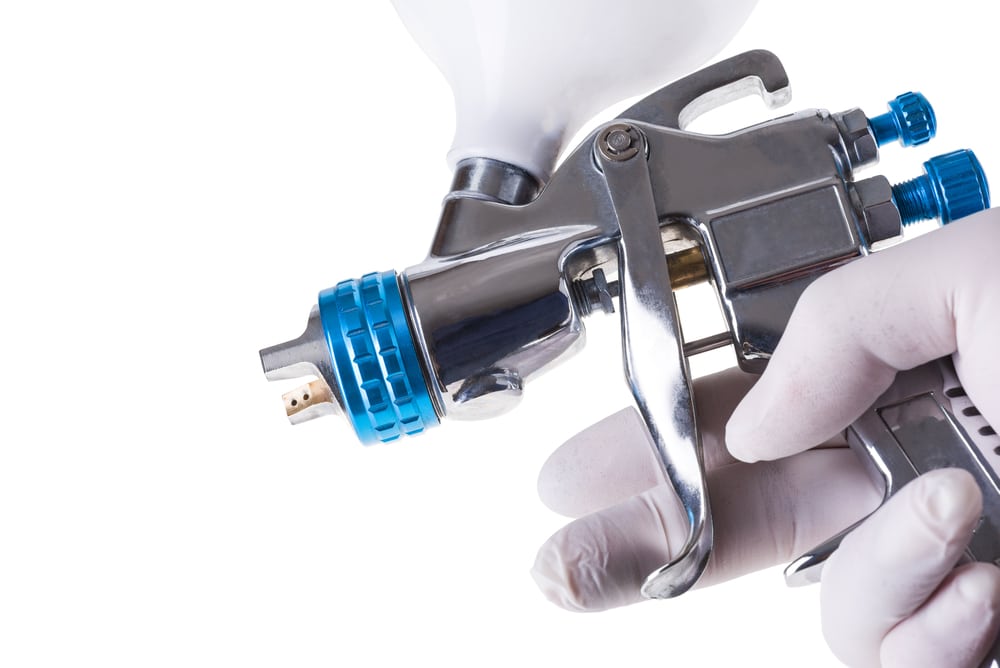 We are here to tell you that there is! Spray painting is here to save the day! Providing a quick and even burst of paint, you can paint your car or fence in no time at all!
When it comes to spray painting, it is all about the air compressor you use. It can make or break the performance and speed of your paint job. Now, don't panic, because we have got you covered!
Not only are we going to cover how to work your air compressor, but we have the six best air compressors for spray painting on the market! Let's make your next paint job easy-peasy!
What are air compressors for spray painting?
First-time spray painting? Or in need of a quick refresh? No fear, we have got you covered! No matter your experience, let's look at what an air compressor for spray painting is.
The most commonly used are HVLP paint spray guns, which use an air compressor. The compressor uses a motor to compress air, building up the pressure inside a tank to power tools.
These are useful devices that you can use with a variety of air tools. An air compressor for spray paint can also be used for nail guns, tire pumps, and other tools on the market.
Air compressors for painting are usually affordable too. You can purchase hoses and spray guns for hardware stores to create your own; simply hook them up to an air compressor.
These versatile compressors allow you to complete a range of jobs such as painting cars, fences and using the compressor to nail trim onto the ceiling.
The possibilities are endless!
How do air compressors for spray painting work?
If you are a first-time user or in need of a recap, have no fear, we have all the answers! Air compressors feature a motor that fills a steel tank with a large volume of air.
As air pumps into the tank, it becomes compressed and pushed together. The compressed air creates a chamber of pressure within the vessel, which builds higher and higher. The size of the tank will determine how much air can be compressed.
Once you are ready, the compressed air is pumped through an air hose, providing air pressure to the tools you need to use. But what about spray paint?
Well, for those using their air compressor for spray painting, the compressor drives air through the air hose and into the spray gun. Here airflow is created that will draw paint into its path through low pressure.
This process makes an aerosol of the paint and allows you to spray the paint onto the surface of your choice, completing the painting job! No, it is that simple!
As the compressor runs down, you might have to turn it on to build the pressure back up again. How often you will need to do this will depend on the size of the air compressor and its CFM rating.
Now that we have covered what air compressors for spray painting are and how they work let's get into those juicy products and begin your spray painting journey!
6 Best Air Compressors for Spray Painting
CRAFTSMAN Pancake Air Compressor
Ding, ding, ding! Your winner and overcall champion of the air compressor world is Craftsman's pancake air compressor! The compressor comes as a 13 piece set with a whole range of accessories that will make your next paint job a breeze.
You get a PVC air hose, coupler, plug, tire chuck, blow gun, tire gauge, blow gun, rubber tip, and three inflator adapters to fit all of your needs! The blowgun plug is OSHA compliant, too, so you won't need to worry about your safety when using the compressor!
There is also a one-year limited warranty so that you can use the compressor worry-free! Should anything happen, you are protected!
Thanks to the oil-free pump, the compressor is extremely durable and requires little to no maintenance from yourself! A winner for those who just want to enjoy spray painting!
You will get a quick performance too. With a max PSI of 150 and a CFM rating of 2.6, you get tremendous pressure and quick compression recovery time that allows for a speedy performance!
Unlike other compressors on the market, the weather is no bother for Craftsman's compressor! It will still start up easily in cold weather, allowing you to spray paint when you want to!
Craftsman's compressor is lightweight, too, weighing 32.5lbs, and is incredibly portable. It's great for those who will be traveling with it or want something easy to maneuver.
The downside to its size is that it cannot hold as much air as other compressors on the market. You will need to replace and recompress the air for any large-scale tasks you might be undertaking. Customers noted too that it was not as powerful as other larger compressors as a result of this.
Overall, customers loved the air compressor. They praised how easy it was to set up and use, with many being able to use the compressor within 5 minutes! They enjoyed the length of the hose, which provided them with great flexibility for their chosen tasks.
An excellent choice for those after a range of accessories and portability from their new air compressor!
PROS
Great range of accessories for versatile use
Lightweight and easy to move around
150 max PSI for fantastic pressure
2.6 SCFM allows for quick compression and recovery time to get you painting again
1-year warranty for any protection you require
CONS
Low capacity due to its compact size
Not as strong as larger compressors
California Air Tools 8010 Steel Tank Air Compressor
For those seeking a larger tank and extra power, California Air Tools has the compressor for you! Their steel tank hotdog compressor can deliver consistent performance and won't slow you down on larger painting jobs!
The large 8-gallon tank has a max PSI of 120 and a running watt of 2,500; this baby is powerful operating on 110V/60 Hz; you can run the compressor for up to 60 minutes on continuous use, imagine how much paint you can spray in that time!
The compressor is a little heavier, weighing 48lbs, but it comes with a fantastic wheel kit that makes portability issues a thing of the past! The wheel kit is easy to fit and can have you painting and wheeling in no time!
There is little maintenance needed, too; the oil-free pump requires little to no maintenance after use. It can also work in a range of temperatures without issue, so cross the weather off your concern list!
What's great about this air compressor is how quiet it is. With a rating of 60 dBA, the compressor is unlikely to disturb any neighbors and allow you to spray paint at times that suit you best! It also won't disturb anyone working inside, allowing you to compress air and spray paint to your heart's content!
There is a downside to this fantastic offering, though! You will need to purchase your hose and connectors separately. Although these are widely available, be sure to consider this added cost into your budget when making your purchase.
You can, however, purchase the tank as an accessory kit for those who do not wish to buy the hose separately!
Customers praised the durability of the steel tank and its quiet operation. They found that its pressure of the air held well, too, with many getting 24 hours without any pressure drop. For those looking to complete small to medium scale jobs, it's the compressor for you!
PROS
A large 8-gallon tank provides space for larger tasks
Oil-free pump great for a range of temperatures and is easy to maintain
Wheel kit provides excellent portability.
Durable steel tank for long-lasting use
Low noise level makes it great for use in residential areas.
CONS
Need to purchase a hose separately
Wen Vertical Oil-Free Compressor
After a large and powerful air compressor? Look no further than Wen's vertical oil-free compressor! The large 10-gallon tanks feature durable reinforced steel to deliver a maximum pressure of 150 PSI that is great for spray painting.
There is a 20-gallon air compressor available at an added cost for those who want an even larger tank. Great for any large, industrial-scale spray painting tasks.
Wen's compressor offers an airflow rate of 4 CFM at 90 PSI and 5 CFM at 40 PSI, allowing for excellent performance and a fast spray painting job! These rates make it one of the strongest air compressors on the market!
The air compressor is heavy, weighing 71lbs, making it difficult to maneuver. Thankfully, the vertical tank features two 7-inch never-flat wheels allowing you to move the compressor around with ease. There are also easy-grip rubber handles that will help move the compressor around while you work.
What's great about this air compressor is it features an easy-to-reach drain valve. The valve ensures you can drain any unused air with ease, great for storing once your task is complete.
Customers loved the air compressor. They found it great for domestic jobs around the house, capable of working well as a spray painter and a nail gun! Its versatility made it popular with DIY fanatic customers across the country.
They also praised its quiet operation, great for residential areas where you want to avoid neighbors' complaints or crying babies! Customers also loved how quickly the compressor was to set up, allowing them to begin their projects with minimal fuss.
While it is a heavier option than others included, if you need the larger tank, you won't be sorry with your purchase today! The low-maintenance air compressor is great for those larger projects you need to complete!
PROS
A large 10-gallon tank is great for larger jobs.
Fantastic CFM and PSI rates for excellent performance
An easy-to-reach quick drain valve allows for easy drainage.
Large never-flat wheels and handles aid in transportation
Oil-free pump for easy maintenance
CONS
Heavier than other air compressors included making it difficult to move around.
Makita MAC2400 Big Bore Air Compressor
For those after impressive power at your fingertips, look no further than Makita's air compressor! The cast iron air compressor features two-cylinder compressors stacked to deliver incredible volume and air pressure while still maintaining its small size and portable nature.
The 4.2-gallon tank might be small but provides power. It is one of the most powerful air compressors today, capable of delivering 4.8 CFM at 40 PSI. The pressure you will experience from this compressor is hard to beat, especially when considering how small!
Featuring a roll cage construction, the compressor can withstand any knocks that life throws at it! The sturdy construction also allows it to power up no matter the weather! A little chilly out, not a problem for Makita's offering!
The air compressor also features a low AMP draw that works to reduce tripped breakers when starting up. The low AMP ensures that your air compressor starts quickly the first-time allowing you to continue your project.
Makita's air compressor features a large industrial air filter that promotes greater efficiency while in use and works to keep airflow maintained.
While Makita's compressor has many fantastic features, its biggest drawback is the oil lubrication required. The oil lubrication means the compressor will need regular cleaning, crowning its high maintenance and putting some customers off.
Oil lubrication does have advantages, though. It is more work but ensures greater performance during colder weather. It also works to keep the pipe cool to avoid overheating when used for extended periods.
Overall, customers were pleased with the air compressor. They found it extremely durable, great for use at home and on an industrial scale! They praised its quiet operation and found it worked well not only for spray painting but nail guns too!
After an incredibly durable and powerful air compressor? Look no further than Makita's air compressor today!
PROS
Low AMP draw reduces tripped breakers at startup.
The oil-lubricated pump is excellent for cooler running temperatures.
A large industrial air filter ensures excellent efficiency.
A durable cast iron pump and cylinder ensure long-lasting use and prevents wear and tear.
The roll cage construction ensures protection from extreme environments.
CONS
Regular oil lubrication is required, meaning more maintenance is needed.
Industrial Air Contractor 4 Gallon Portable Pontoon Air Compressor
For those after fantastic portability, look no further than Industrial Air Contractor's 4-gallon portable air compressor! The portable pontoon design is easy to hold and maneuver as you spray paint.
The air compressor features an oil-free pump that is easy to maintain! There will be little need to clean the compressor, ensuring you can use it for longer! The air compressor features a patented two-piece cooling system that ensures durability and long-lasting use.
Featuring a 5-horsepower Honda gas engine, the compressor is excellent for residential use and small projects. The compressor features two small cylinder tanks and an efficient motor that offers excellent strength when running.
Due to its small size and high efficiency, it does not have a particularly long run time. Fortunately, it recharges quickly so that you can use it frequently in one day. The short run time does limit it to small projects only; you wouldn't want to be re-pressuring the compressor multiple times a day!
Its small size does make the compressor lightweight and incredibly portable making it an excellent choice for anyone traveling with the air compressor. It's one of the most powerful compressors on the market too! Industrial Air Contractor's compressor can produce 5 CFM at 40 PSI, offering excellent performance. An excellent
This power does mean that the air compressor is the priciest included in the list today. But if you have the budget for it, why not invest in a great air compressor for spray painting?
What customers loved about this compressor was its versatility, being a great choice for a whole range of tasks, not just spray painting. Let your DIY desires run wild with this fantastic compressor! Especially if you are completing small projects, why not invest today?
PROS
Its small size is excellent for portability.
The oil-free pump provides low maintenance.
Excellent pressure of 155 PSI for optimum performance
5-horsepower gas engine
Great for a range of tasks, not just spray paint
CONS
Expensive
The smaller size is better for small tasks.
DEWALT Pancake Air Compressor
For those after a lightweight air compressor, why not try Dewalt's pancake air compressor? The built-in handle and low weight of 30lbs make it an excellent choice for those craving portability!
The 6-gallon tank is extremely efficient, capable of delivering 4 CFM at 40 PSI! The efficient motor performs brilliantly in cold climates, too, so fear not, if it's a frosty morning, you can still spray paint away!
What's great about this compressor is how quiet it is! With a dBA rating of 75.5, it is suitable for use in commercial and residential areas. It is worth noting that due to its small size and capacity, Dewalt's compressor is better suited for smaller DIY paint jobs at home.
Dewalt's compressor features a high flow regulator and couplers to maximize air tool performance. Your air compressor is kept nice and cool, avoiding overheating or any other performance issues!
The universal couplers allow for a wide range of versatility, taking the compressor beyond simply spray painting. The long extension cord is also handy too, allowing you to cover long areas without needing to unplug and move the compressor yourself.
Customers enjoyed the air compressor, praising how lightweight and easy it was to carry. They found the rubber feet easy to store the compressor at the bottom and found it easy and comfortable to carry.
Although it is small, for those craving a handheld and easy-to-use compressor, grab the Dewalt compressor today!
PROS
Lightweight and easy to move thanks to the handle
The low noise level makes it great for commercial and residential use.
The high efficient motor starts quickly, even in cold weather.
Extension cord allows hard to reach areas to be targeted or larger areas completed with little movement.
Great cooling powers to avoid overheating
CONS
Small size and capacity make it a better option for smaller projects.
Buyer's Guide
Not too sure what to look for when it comes to your air compressor for spray painting? Let our buyer's guide help you!
Types of Air Compressors
There is a wide range of air compressors; choosing what type to use for spray painting is challenging to do. We have selected the three most popular types to help narrow your choices today.
Pancake Air Compressors
Our first type is the pancake air compressor. These feature steel tanks in a flat round shape, providing them with their namesake. Pancake air compressors are great for airbrushing, painting projects, nailers, and other small projects.
What's excellent about pancake compressors is their stability. Their low profile and size make them lightweight and easy to hold. There is a downside, though.
Due to their lightweight nature and size, they aren't the best for high-volume projects. You will need a larger compressor for a successful and straightforward endeavor.
If you are making some small home improvements or DIY tasks, these are the perfect type to consider!
Hot Dog Air Compressors
Hot dog air compressors get their name from their shape, resembling, you guessed it, a hot dog! The larger tank size can handle more than the earlier pancake compressors we looked at.
But with this size comes responsibility and portability issues! They aren't very lightweight or stable, making them difficult to hold and maneuver for some users.
However, their larger air tank does offer a longer run time and provides a higher max psi than pancake compressors. If you can handle the bulkiness and weight, they are an option worth considering.
Pontoon Compressors
A pontoon compressor features a combination of multiple hot dog compressors in series. These look similar to a pontoon boat, hence their name, and are powerful compressors.
Known as workhorse air tools, pontoon compressors provide a significantly higher max psi than other compressors on the market. They are large and great for larger paint jobs on greater surface areas. They also offer fantastic pressure for a range of power tools.
Thanks to their size, they handle a much larger volume of air. But there is a downside to this; they are not as portable. Some users cite difficulty moving them around job sites compared to other air compressors.
The larger tank capacity means extra pressure is available for large painting projects, but the lack of portability can be an off-putting issue for those on DIY projects.
CFM Rating
An essential factor to consider when it comes to your air compressor for spray painting is its CFM rating. CFM, or cubic feet per minute, rates the volume of air provided by the air compressor. The CFM rating will indicate how much pressure your air compressor can provide.
While this is useful, it does not tell you the run time of the air compressor. The run time can vary dramatically and is related to the capacity of the air compressor. Here a larger compressor will generate a longer run time.
Weight
Another factor to consider is the weight of the air compressor. How heavy the compressor is will determine how portable the compressor will be for you and the task you are completing.
The portable weight you are comfortable with will vary from person to person. Be sure to consider the maximum weight you would be comfortable lugging around and using the compressor.
Consider as well the size of the compressor. Usually, larger air compressors will have a longer run time and more suited to large projects. If you need the extra run time, sizing up and dealing with the extra weight will need to be considered.
Style
No, we aren't talking about if the color suits your style, but rather the style of the compressor. As we saw earlier, there are three popular types or styles of air compressors on the market.
Choosing the right style is incredibly important. When doing so, you will need to consider their size, weight, and portability to ensure they are comfortable to use. Once done, consider the work needing to be done and ensure that you select the correct style for the task at hand.
How much?
There is a wide range of air compressors on the market, and a wide price range for them too. Knowing how much to spend can be a daunting task and one there is no straight answer for.
We recommend setting a clear budget. Try to stick to your budget as best as possible to avoid any nasty surprises when your statement arrives!
When setting your budget, consider the type of compressor you want and the weight and portability. Allow these to help shape your budget and keep you on track.
Remember that you don't need to spend a fortune to have a great quality air compressor for spray paint! There is one to suit every budget.
Final Word
And just like that, we have reached the end of the road. Don't you feel ready to take on the compressed air spray painting world? As you can see, some great air compressors on the market are sure to fulfill all your spray painting needs.
Whether portability, weight, or size is your key requirement, there is sure to be an air compressor suitable for your spray painting project! Remember to check these factors before purchasing to ensure you get the air compressor right for you!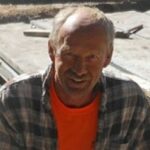 Jim Bettesworth well known for his can-do attitude and often takes jobs other companies were unwilling or unable to do. Experienced and educated in concrete construction and painting jobs. Read More.