ThatPainter is reader-supported. When you buy through links on our site, we may earn an affiliate commission. Learn More

Painting your car can be a difficult task. Especially if you're not working with a fresh and clean surface. If you need to repaint large sections of your car's exterior, then you will potentially need to strip it of the old paint.
If you paint directly over old paint, then there's a high chance the fresh paint won't stay properly. If the old paint is scratched or peeling, then painting directly over it won't properly mask the damage. Even a scratch can be seen through new paint as it sinks into it.
But there is a way to give your car a fresh coat of paint without stripping down the whole exterior. This is by using a primer. As a rule, you should use a primer no matter what you are painting. Whether it is a wall, a piece of furniture, or your car's exterior.
Applying a primer is a simple step that will make a huge difference to the overall finish. So, to help you find the best foundation that will provide the best finish, here's our guide to the best auto primers for painting over old paint.
5 Auto Primers For Painting Over Old Paint
SEM 42013 High Build Primer
Our top pick for the best auto primer for painting over old paint is this spray-on high build primer from SEM.
As mentioned at other points throughout this article, aerosol primers are best suited for covering small areas. But, if you have the time, this primer can be used for more than covering just a few scratches. It will definitely be able to smooth over scratches and old paint.
As you can tell from the name, this primer will provide a thick and smooth surface. That said, you will still need to sand down any peeling or textured paint. As with many aerosol primers, this primer provides a relatively thin coating. But, once layered up, it will provide a solid foundation.
Another great feature of this primer is that it dries to a neutral matte gray. This will cover up the coloring of the old paint underneath. And will provide a neutral foundation for the new paint.
PROS
Easy to use aerosol.
Affordable.
Dries to a neutral gray.
POR-15 41104 High Build Primer
When it comes to fixing up your car, it never seems possible to find a cheap solution. This option can't exactly be described as cheap. But it is definitely one of the most affordable options out there.
But, don't be put off by the low price. This is still a high-quality auto primer that will provide you with a smooth painting foundation.
Usually, the most affordable options are auto primers sold in aerosol cans. But, this is partly due to the fact that aerosol cans have a smaller capacity.
This primer is slightly more expensive than some aerosol primers. But this is solely due to the fact that this can contains more product than an aerosol. So, when this is considered, this is a very affordable option.
This primer is best suited for applying to an already relatively smooth surface. It can cover mild imperfections such as small scratches. But it is not quite thick enough for excessive damage.
If the old paint is peeling or texture, it will need sanding down before this primer can be applied.
PROS
Hides minor imperfections.
Affordable.
Rust-preventative.
CONS
Cannot cover excessive damage.
Rust-Oleum 2081830
When you imagine a paint primer, an aerosol can isn't quite what you first imagine. An aerosol primer is great if you won't be working on huge sections.
This primer will allow you to quickly and easily apply primer to your car's surface. This aerosol primer won't require you to mix it, reduce it, or pour it into a spray gun. You also won't have to splash out for a spray gun.
This aerosol primer is best-suited to repainting small sections of a car's exterior. Using an aerosol can of primer will also be easier to control. Whereas using an aerosol primer on a large section will take a long time, it will be much more efficient on smaller sections.
This is because you can be more direct and contained to the section you're painting. If you only need to apply primer and paint to a small section, this will be difficult when using a large amount of primer from a can.
Another great factor to consider is that this primer is specifically designed for covering rust. This means that it will cover textured or damaged metal well. It is also rust-preventative which is a win-win and another thing you won't have to worry about.
Rustoleum is also a very well-known and reliable brand. They are the go-to for many mechanics and car buffs. So you definitely know that you can trust this primer. It will do just the job you need it to.
PROS
Easy to use.
Affordable.
Time and energy-saving.
CONS
Will be difficult to use on large sections.
U-Pol High Solids High Build Urethane Primer Kit
Primer kits aren't very commonly seen. This is a kit in the sense that it includes a primer and a hardener. Some primers come with the hardener already included. Or they are designed in such a way that they will harden without any additional layers.
This can be a useful feature but isn't always the case. With some primers, they won't always dry to as hard a consistency as you would like. This can be difficult when applying the topcoat. Even with a sophisticated spray gun, a soft primer can cause the topcoat to smudge.
But that won't be the case with this primer kit. With the separate hardener, you are much more in control. This means that you can determine how much hardener is applied to your car. So you can control how hard the primer and foundation are.
Another great feature of this primer is that it dries to a neutral gray color. A lot of people assume all primers are white or clear. And many are. But this isn't necessarily the best option. Gray will solidly cover the old paint underneath. And it will provide a smooth surface for the topcoat.
PROS
Dries to a neutral gray.
Includes separate hardener.
Scratch-resistant.
CONS
Dupli-Color Paint Shop Gray Finish Primer
A lot of people might stray away from colored primers in case they affect the overall finish. But, the gray of this primer is neutral enough that it will act as a blank canvas for the topcoat paint. No matter the color.
Although sold separately, this primer is specifically designed to be used alongside other paints from Dupli-Color. This might seem like an obvious feature. But not all brands sell both primers and paints. So, as you're buying your primer, you can also check out their paints. This is super useful as it can often be difficult to find a paint that will adhere well to a primer. But, with this primer, you know exactly which paints will work with it best.
Another great feature of this primer is that it has been pre-reduced. This primer does not need reducing nor does it need mixing. Simply pour it into your spray gun and get to work.
This primer is great for painting over old paint due to its smooth and solid coloring. This primer will smoothly and evenly cover up any scratches or old patches of paint. This will provide a smooth foundation for a smooth finish.
PROS
Affordable.
Time-saving and easy to use.
Dries to a neutral color which provides a neutral base.
Buyers' Guide
Different Types of Primer
It can be a little difficult to work out the differences between different types of paint primers.
Pretty much all of them will need to be applied in a spray-on manner. (Read on or scroll down to the next section to find out more about application differences).
Colored Primers
One of the main differences between certain primers is the color. Some primers will dry clear and some will dry with a color. But if you find a primer that suits your needs and is the color you want your car to be, you will likely still need a topcoat.
Some products available are a combination of paint and primer. But these are not very commonly found. These are best suited to covering up small sections. For example, if you are looking to just cover up a small scratch.
Colored primers can be especially useful if you are dramatically changing the color of your car.
Epoxy Primer
An epoxy primer should generally be your go-to if not much bodywork has been done. This is because it has a thinner consistency. This will provide a smooth finish.
You also don't generally need a thick primer if the exterior hasn't been damaged. This is the best option if you just want to change the color of your car.
Polyester Primer
If you're repainting your car because it is peeling, rusted, or scratched, then a polyester primer is the best option. Polyester primers are two-part high build primers.
They are thicker than most other primers. This means they are better at covering up any damage.
Aerosol Primer vs Paint-On Primer
This isn't as big a consideration as you might think. There are situations in which using an aerosol or paint-on primer will be slightly different. But these differences are not so major that we will recommend you should absolutely buy one over the other.
The main differences between aerosol and paint-on primers are size and application. Generally speaking, paint-on primers will be sold in larger quantities than aerosol.
So, if you are painting a large surface, or indeed the entire car, then a paint-on primer will be the best option. It will provide you with more primer. It will also be easier to apply. You will be able to easily apply the primer with a large spray gun.
Using an aerosol primer on a large section of your car will take quite a while. You won't be able to gather a large amount of primer to apply. So you will find yourself applying a small amount of primer to a small amount of space. This will take much longer.
If you are planning to paint a smaller section, then an aerosol primer will be the best option. This is because it will be easier to apply and provide you with the right amount.
Buying aerosol primer means that you won't be buying more than you need. So you won't find yourself having to buy a large can of primer, only to use a small amount.
Applying Primer
Applying primer can be a little difficult. This is because it is a difficult liquid to handle. If you are planning on using an aerosol primer, then this will be easier. As you can guess from the name, you simply need to spray it on straight from the aerosol.
Otherwise, you will need to invest in a spray gun that will disperse the primer across your car. Unlike with other kinds of primers, such as for walls or furniture, you can't just slather car paint primers over the exterior.
Spray guns will need to be bought separately and will cost you a fair bit extra. This will be on top of the money you have already spent on the primer, the paint, and the sealer.
Plus the sandpaper and any other tools you might need to prepare the surface. As you will likely know by now, none of these items are particularly cheap. So, if you're looking for a cheap and easy (but still effective) way to prime your car exterior, an aerosol primer is definitely the way to go.
Applying primer over old paint is also slightly more difficult. This is especially true if the paint is chipped, scratched, or peeling off. If any of these apply to your car, then it's important to sand the exterior down first. This will provide a much smoother surface.
The aim of the primer is also to provide a smooth surface for the topcoat paint. But, there is only so much the primer can do. There is a likelihood that a rough or uneven texture will still be visible. Even underneath the primer and paint.
Sanding can be a messy job. But it is definitely a necessary one. You only need to sand the surface of the exterior down a small amount. Just enough that it is flat and level.
Frequently Asked Questions
What does auto primer do?
Auto primer works in a very similar way to other paint primers. But you will need a specific primer for your car. This is because only certain paints are suitable for a car exterior. And only certain primers are suitable for these paints.
Auto primers essentially provide a smooth foundation for the topcoat paint. This is ideal for working on old paint. If you spray fresh paint over an old coat, there's a chance that it will still be visible. This is especially true if it has a rough texture from scratches or peeling paint.
An auto primer will also help the paint adhere to the car better. Dried car paint isn't great for layering. So applying a layer of primer between the old and new paint will help it to stick better.
This barrier layer also helps if you're completely changing the color of your car's exterior. Even if your car's paint job is still perfectly free of scratches and damage, you will still need a primer underneath the topcoat.
The primer will act as a barrier between the old and new paint so that the old paint won't show through. This is especially important if you're changing the color dramatically.
For example, from a dark color to a light color. Without a primer, there's a good chance the old color will still be visible through the layers of new paint.
What is the difference between an automotive primer and a sealer?
The difference between auto primers and sealers comes down to two main factors. These are the stages at which they are applied and their purpose. Their purposes are very similar. But the stages at which they are applied are very different.
As you might have assumed from the name, the primer is applied first and the sealer last. The primer smooths out the surface so that the topcoat paint can be applied to a clean surface.
The sealer is applied last. This is on top of the top coat which is on top of the primer. The sealer, similarly to the primer, hardens and prevents other materials from passing through it. This is similar to the primer.
This is because the primer also hardens so that it is a surface through which the topcoat cannot pass through. But anything beneath it also won't come through and become caught up in the topcoat. This will ruin the overall finish.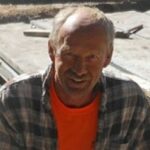 Jim Bettesworth well known for his can-do attitude and often takes jobs other companies were unwilling or unable to do. Experienced and educated in concrete construction and painting jobs. Read More.