ThatPainter is reader-supported. When you buy through links on our site, we may earn an affiliate commission. Learn More

If you have decided to decorate your home, you may be looking for fuss-free paint. One coat paint and primer will help you complete your home makeover quickly but won't compromise on finish.
If you use regular paint, you will most likely have to cover your walls in 2-3 coats of color. That's after a coat of your primer too!
One coat paint and primer reduces the time spent with a paintbrush in your hand. It makes redecorating your home look effortless.
Does this sound like something you need in your life? Keep reading for our top picks!
What makes one coat paint and primer stand out?
The beauty of one coat paint and primer is simple: all you need is one coat. If you have a tub of this paint then you no longer need to prime your walls with one or two coats before painting the color that you desire.
A lot of people wonder whether this type of paint actually works and we can confirm that it does. The way that these paints are formulated means that they can be effortlessly applied.
So, you may be asking yourself do one coat paint and primers include primer? No, they don't, is the simple answer. The paints are made with high-quality paint with additional solids in the formula.
This means that there is more pigment and power in these paints. This does make the consistency of the paint a little thicker but that is no big deal. Especially when you see how well they perform.
They are designed to cover interior walls that have no dark stains. If you have a darker color already on your wall and wish to repaint with a lighter color, you may need an additional coat.
However, if you are simply touching up your paintwork, you will have no problems. Just apply one coat and it will completely freshen up your home.
When to use one coat paint and primer?
One coat paint and primer is ideal for a select few surfaces. If you want to save your sweet time whilst painting your home, you should definitely consider using this type of paint.
The best circumstances that you should think about using a one coat paint and primer include the following:
You are painting over a similar color, or,
You are touching up a paint job
Anything else could mean that your results may vary. For instance, we do not recommend using a one coat paint and primer for any of the below situations:
You are covering any dark stains
You are painting over already primed surfaces
You are trying to reduce bad odors or black mold
You are painting over a new drywall
Because one coat paint and primers are made with a high VOC, more fumes are put out into the atmosphere. If you use the paint on any of the surfaces not recommended, then you will not get the best results.
Your best bet if you have one of the surfaces not recommended for one coat paint and primers is to do the standard technique. This method includes starting off with a coat of primer and then two coats of your desired colored paint.
How to Use One Coat Paint and Primer
If you have read all of the above and think that a one coat paint and primer could be the paint for you, keep reading!
Before you start painting, take a look at your surface that you will be covering. Is it a light or dark color? If it is a light shade, then you will be fine to use one coat of paint. However, if you are painting a light color over a dark shade, you may need some additional coats.
Next, you will want to wipe your walls clean. Get rid of any dust or debris in the way of your surface. You could even lightly sand the wall beforehand.
If you opt to lightly sand your wall first, use a clean and dry paintbrush to wipe away any excess dust. Once you have done this, you will be able to start applying your paint.
Paint in controlled strokes to ensure a mess-free application. The paint will be thicker than other paints you may have used in the past so don't be alarmed when you open the can.
5 Best One Coat Paint and Primers
Now it's time to dive into the good stuff, our reviews. We have selected five of the best one coat paints and primers that will not let you down.
Our top pick is The Spruce Best Home Paint & Primer in One. An amazing thing about this paint is that once it is dry, it is mildew resistant and can be wiped clean. This is perfect if you have any children or pets.
This has made it into our top pick spot as it dries in just one hour. If you are looking to quickly "spruce" your home up, then this is the ultimate find. If you have used this paint over a darker color, then you can add another coat in two hours.
The Spruce has 32 designer-approved shades that are trendy and will compliment your home. You can get your shade in three different finishes. So whether you're on the hunt for a matte, satin, or semi-gloss finish, The Spruce has you covered.
PROS
Mildew resistant: no need to worry about any pesky odors or black mold once painted.
Ease of application: whatever way you prefer to paint, you can pretty much count on this paint. Use a roller, brush, or airless sprayer.
Dries in 1 hour: no need to wait until the next day as this paint applies and dries quickly.
CONS
Limited shade range: only 32 shades available, however, they are all selected by designers.
Colors may vary: as always, we recommend getting a tester first to see whether the paint is the right color for you.
Next up, we have our high-end pick. This is the KILZ TRIBUTE Paint and Primer in One. Although this paint is slightly more expensive, you do get better color options. KILZ TRIBUTE has 100 shades that include neutral and on-trend colors.
Like the previous paint, the way that this has been formulated guarantees durability. In fact, it is completely stain proof and is resistant to mildew. This is great if you are worried about excessive moisture in your home.
If there are any marks on your wall, this paint can actually be scrubbed clean. This will keep your walls looking freshly painted all year round. The KILZ TRIBUTE brand won the 2015 Paint Brand of the Year so you know that you are getting good quality paint.
PROS
Great shade range: up to 100 colors to choose from to suit whatever home decor style you are into.
Durable once dry: this paint can be scrubbed clean and is stain resistant.
Well-known brand: many people already love this paint so you know that you won't be let down if you choose a tub of this for your home!
CONS
Packaging issues: some customers have complained about the packaging leaking during the shipping process.
Colors may vary: like other paints, the colors can vary when in person compared to online pictures. Purchasing a sample first will help you to select the best color.
In third place, we have chosen the Glidden Interior Paint and Primer. This paint is perfect if you're decorating on a budget. Whatever color scheme you're looking for, you can pretty much find a fantastic shade with this brand. There are over 300 shades available!
We all know that one coat paint and primers are known for high VOC levels. This paint has low VOC so there are fewer fumes and funky smells. This helps you to decorate quickly without worrying about the smells sticking to your furniture.
There are three finishes available in this range that include eggshell, flat and semi-gloss. Semi-gloss is perfect for any woodwork such as skirting boards or stair banisters. Our favorite finish would have to be the eggshell though. It gives a soft sheen without compromising the color payoff.
PROS
Huge shade range: whatever you want, Glidden most likely has. Over 300 shades to choose from in this range of one coat paint and primers.
Low VOC: this is great for someone who wants a quick home makeover without adding unwanted fumes into the atmosphere.
Three finishes available: whatever you need to paint, there is a finish to suit your style.
CONS
Color payoff: some comments about needing more than one coat to cover darker colors.
Opening the paint: it can be tricky to open the can of paint. You may need pliers to help remove the locking ring on the can.
Another great brand is Prestige. Their paint and primer in one is packed full of pigment to ensure that you are getting premium coverage in just one coat. It is super easy to apply onto clean walls with either a roller, brush, or paint sprayer.
The paint formula has been mixed with acrylic latex. This ingredient helps the paint last longer and be stain-resistant. If you get dirt or any stains on your walls, feel free to scrub away with no worries of damaging your paint job.
This paint and primer in one is ideal for bathrooms or kitchens as it is a thicker formula that can handle a little humidity. This means that you won't need to retouch your paint job as much as you would have to with regular paint. Sounds like a dream, right?
PROS
Smooth application: thick formula makes for an easy, full application on dry, clean walls.
Scrub clean: once dry you can scrub away any marks on the walls without damaging the paint.
Perfect for humid areas: great choice of paint for a bathroom or kitchen.
CONS
On-screen colors may vary: as always, get a sample before purchasing a larger can of paint.
Dries quickly: you must act fast when applying this paint.
This paint is a little different from our other recommendations. This paint can be used on a wide range of surfaces. If you need to repaint your interior walls, this is great. However, if you need to cover cabinets, tabletops, or even your front door, it will work just as fabulous.
Heirloom Traditions have formulated their paint with an additional exterior grade topcoat. Meaning that you can completely transform the outside of your home. Repainting a front door is one of the most effective ways to freshen up the exterior of your home.
This paint is easy to apply and also has a thick consistency that means there is no need to use a primer. There are many shades available in our favorite low luster matte sheen finish. It shows off the best of the colors but with a gentle shine. It looks great on interior walls.
PROS
No priming or sealing: fuss-free paint that can be applied straight away onto clean walls.
Able to use on a wide range of surfaces: if you have leftover paint after covering your interior walls, you can also use this paint to cover wooden furniture, exterior surfaces, and more!
Durable formula: can be used on surfaces that may be prone to more wear and tear.
CONS
Longer drying time: You will need to wait a little longer for this paint to dry. Please note that this is not a chalk paint.
Best applied with a brush: thicker consistency makes it harder to be applied evenly with a roller.
Frequently Asked Questions
Can I use a separate primer coat before painting?
We recommend using a primer if you are painting a light color on top of a dark color.
However, if you are using a similar shade, then there is simply no need to apply a separate primer. That is the benefit of using a one coat paint and primer!
What is the function of a primer coat when painting?
The reason why many decorators use a primer before painting is to help improve the application of colored paint. The primer will give better adhesion of paint to the surface you are painting. This will speed up the painting process and give you a stress-free experience.
One coat paint and primers already have the qualities of a primer included in the formula. This allows you to decorate quicker and enjoy your new home decor style!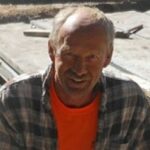 Jim Bettesworth well known for his can-do attitude and often takes jobs other companies were unwilling or unable to do. Experienced and educated in concrete construction and painting jobs. Read More.