ThatPainter is reader-supported. When you buy through links on our site, we may earn an affiliate commission. Learn More

Chalk paint is all the rage nowadays and has become a staple for DIY projects and upcycled furniture. It creates a unique effect that leaves the brush strokes visible, creating a natural look.
It was first developed by the brand Annie Sloan and has inspired various other chalk paint brands to emerge, such as Frenchic.
It works great to achieve a country-chic appearance and it's often used in combination with a wax or finishing coat that provides a glossier finish once dried.
Many people prefer the matte effect though and choose to avoid a lacquer. It's a water-based paint that prevents messy staining that usually comes along with painting furniture, allowing for easy and fast cleanup.
Whether you're painting furniture or interior walls, prep work can be incredibly tedious and sanding and priming are often time-consuming. Fortunately, chalk paint can eradicate these issues.
Chalk paint is more adhesive than regular paint, meaning you can skip over the priming step. It's a lot less messy too, as it has a thicker consistency which lowers the chances of any dripping.
Top 5 Paint Brushes For Chalk Paint
This incredible multipack set from Modern Art Supplies is the creme de la creme of chalk paintbrushes. We love that it comes with 2 brushes, and each has its own unique purpose.
The first is a large 2.5" oval brush. This brush is the perfect size for chalk painting furniture and other large surfaces quickly and evenly.
The smaller and rounder brush is specially designed for painting those pesky hard-to-reach places. The small round brush is also perfect for stenciling designs such as faux tiles, as it provides a steady and even application.
The bristles of these brushes are made from a blend of natural and synthetic hair. They contain some animal hair as well as nylon, which picks up plenty of paint without causing any messy drips.
They're fully compatible with the most popular chalk paint brands such as Annie Sloan and Frenchic, and they're even suitable for waxing furniture, too.
Each brush features a nickel-plated ferrule which helps to keep the bristles in place, preventing shedding hairs from spoiling your work.
The handles of these brushes are made from a natural-colored Birch Wood, which is aesthetically pleasing and super-strong.
Many happy customers have commented on how comfortable these brushes are to hold, even for hours at a time.
To maximize the lifespan of these brushes, be sure to wash them thoroughly after every use to keep the bristles soft and in-shape.
PROS
Multi-pack with 2 brushes –

A larger brush for all surfaces and a smaller brush for hard-to-reach areas.

Natural/synthetic bristles –

This blend helps to create a shabby-chic finish that is soft enough to be washed again and again.

Nickel-plated ferrule –

This strong metal strip helps to keep the bristles in place, lessening the chances of shedding.

Ergonomic handle –

The birch wood handle is comfortable to hold, even for long periods of time.
CONS

Ambiguous materials

– The manufacturer mentions that these brushes contain some 'animal hair' but doesn't specify where they come from, so we can't be sure that they're ethically sourced.
Another great choice is this 2-piece set of chalk and wax paintbrushes by Infiniti Elementz. The best feature of this product is the fact that it is low-shedding, and many Amazon reviewers mention how it leaves little to no bristles in the finish, unlike many similar brushes.
This is because these brushes are made using high-quality natural bristles, which are far less prone to shedding. Working with a brush that has natural bristles helps to achieve a more authentic result.
The pack comes with 2 brushes, one large and one small. The larger brush has a large rounded tip which allows you to paint faster and more efficiently, ultimately reducing the amount of time and effort it takes to complete your project.
The smaller brush is perfect for painting those hard-to-reach places, like corners and small surfaces.
The paintbrush handles are constructed from lightweight yet strong hardwood which helps to reduce strain on your wrists and can help you to achieve more leverage and control while working.
PROS
Multi-pack contains 2 brushes –

One for larger surfaces and a smaller one for difficult spots, speeding up the painting process.

Low-shedding bristles –

The bristles are low-shedding and less likely to fall into your work, spoiling the final result.

100% natural bristles –

No synthetic materials were used to make the bristles of these brushes, which provides a more authentic finish.

Ergonomic hardwood handles –

Comfortable handles mean you can paint for hours at a time without experiencing aches and pains.
CONS
Some customers said the larger brush is uncomfortable to hold –

This may vary from product to product, though.
This next product caught our eye thanks to the sheer amount of paintbrushes that come in the pack – a whopping 6 in total!
The benefit of having multiple-sized paintbrushes is that each brush is made for a specific purpose – making every project a possibility.
This makes them suitable for use with chalk paint, wax, DIY projects, walls, furniture, and even arts and crafts. Each brush features high-quality, natural boar-hair bristles.
These bristles are firmly set into rust-resistant ferrule using a strong adhesive to prevent fallout while working on different surfaces.
Each brush handle is crafted from premium quality wood. Thanks to the user-friendly design, they fit comfortably in all hand-sizes and allows the user to work on more complicated projects for longer, without hand pain and fatigue.
Some happy Amazon customers who bought this product mentioned that they were given some added freebies, too!
Including a cloth, a sanding block, and some plastic gloves. The manufacturer says that these brushes are compatible with all chalk paint and stencils, so you can get creative with your paint.
PROS
Huge multi-pack –

This pack contains 6 brushes, each with a different use. Including, painting, waxing, stenciling, stamping, and color-mixing projects.

100% natural bristles –

The bristles are made entirely from natural boar hair, which helps the user to achieve an authentic look.

Rust-resistant ferrule –

The ferrule keeps the bristles in place so that they don't fall into your work.

Ergonomic handles –

The hardwood handles are designed for a comfortable grip, even when working for long periods of time.
CONS
Fewer bristles –

Some reviewers believe that these paintbrushes are thinner than more expensive ones, containing less hair.
Next up, we have this professional chalk paint and wax brush made by a brand called New Renaissance. This product contains just one brush, unlike the other multi-pack options on this list.
However, it may just be the only brush you need. This brush is considered a large brush with dimensions of 9 x 2 x 3 inches, making it ideal for up-cycling furniture with chalk paint and wax.
The manufacturer claims that this brush is compatible with all brands of paint and wax, on a variety of surfaces.
This brush is made using only premium-quality, pure and natural bristles. This bristle type is often favored by chalk paint users as it creates a more authentic and chalky texture than synthetic nylon-bristled brushes.
The bristles are made from pure boar hair, which are boiled twice for premium performance.
In comparison to top brands such as Annie Sloan, this multi-pack is extremely affordable. Consider trying out these New Renaissance brushes before splashing out on high-end ones.
PROS
Large brush –

The handle is a little over 5 inches long, from top of the brush to bottom is 8 inches, the bristles themselves are about two inches and have about a 2-inch diameter. This is an ideal size for chalk painting furniture.

Natural bristles –

This brush is made using 100% natural boar hair, creating a chalkier, more natural effect.

Affordable –

This brush is much cheaper than its high-end competitors, making it suitable for people on all budgets. This is the cheapest chalk paintbrush option on our list.
CONS
Only 1 brush –

Many chalk paint brushes come in large multipacks or at least a set of 2. However, this product contains just one.
Our final pick is this chalk and wax paintbrush set made by Tonality Pro. Tonality Pro specializes in creating high-quality paintbrushes, for a fraction of the typical price you'd expect from premium retailers.
This pack contains a large round brush, which is ideal for use on larger surfaces as it offers maximum paint coverage with each stroke.
The small flat brush is perfect for small, detailed, and delicate applications such as stenciling and stamping.
The small pointed brush is great for corners, hard-to-reach areas, stenciling, and delicate applications. Its tapered, hand-cut, pointed tip won't get in the way, either.
The handles of the brushes are beaver-tailed for maximum comfort and grip during the painting process. Each brush has a rust-resistant metal-plated ferrule which helps to keep the bristles in place, thus reducing the risk of shedding.
The bristles are also 100% natural and made from boar hair, which achieves a much more natural result than synthetic bristle brushes.
This brush also comes with lots of added extras, including gloves and cleaning equipment- something that many other brush manufacturers do not offer.
PROS
Large multi-pack –

This 12-piece set contains 3 brushes for every possible project, bristle soap, gloves, 150-grit sanding block, cotton carry bag, stir stick, knife, box, guide, and ebook. So it contains everything you'll need to get started.

Natural bristles –

These bristles are made from 100% natural boar hair, which helps to create a vintage texture when working with chalk paint.

Great value –

This set includes everything you'll need, at a far lower price than high-end companies.
CONS
Unpleasant smell –

Some customers reported that the bristles of these brushes have an odd smell. However, this doesn't affect their performance.
Buyer's Guide
When shopping for the perfect paintbrush for chalk paint, there are a few factors that you should consider.
Firstly, you'll need to know the difference between natural bristle brushes and synthetic bristle brushes, how the style of the brush can influence your final result, and the quality of the materials.
Read on to find out what different features you should consider before making a purchase.
Bristle Type
All paintbrushes, including those with synthetic bristles, are made from the same basic components. A specifically aligned collection of bristles make up the head of the brush and these are usually attached using epoxy glue.
You'll often find a spacer plug located at the handle end of the bristles, which provides a space to store paint that can then flow down to the tip of the brush.
The handle, made from either wood or plastic, is added last and firmly secured to the ferrule. The very best brushes usually feature tapered bristles thicker close to the ferrule, which provides accurate and steady control.
The ends of the bristles should be parted, this allows it to collect more paint per dip – ultimately saving you more time.
Natural bristle brushes are usually made using animal hair. The most popular varieties include horsehair, ox hair, hog hair, are even goat hair.
Natural bristles are great for creating an authentic look, as the brush strokes are often visible when you look closely. Natural bristles are recommended when working with chalk paint, as they distribute the paint evenly and softly.
Unsurprisingly, paintbrushes that are made from natural bristles tend to be more expensive than their synthetic counterpart.
Synthetic bristle brushes are not made using animal hair but instead use man-made materials. Some of the most popular synthetic paintbrushes are made from polyester, nylon, or a blend of both.
While they're great at creating a smooth finish, they don't create as natural a look as real-hair bristles.
However, they're usually the cheapest paint brushes you'll come across, so if you're on a low budget, you can still create great chalk paint results with a synthetic bristle paintbrush.
Bristle Shedding
Although natural bristle paintbrushes work best with chalk paint, you must be aware that they can shed, a lot. Animal hair is often very fine, which creates a beautiful effect, but it can fall out over time.
When working with thick paint, such as chalk paint, there is a chance of shedding which can spoil your finished piece and leave rogue hairs in your work. To prevent this, you should look for a paintbrush that has low-shedding bristles.
Bristle Shape
Most paintbrushes will be a standard square-cut shape, this is because they're great at holding and laying paint onto pretty much any surface.
However, square-cut brushes don't offer much precision and control when painting in small nooks and crannies and corners. If you're painting a wall and need to cut-in around the masking tape, consider opting for a sash brush.
Sash brushes are cut at a slight angle, which mimics a comfortable angle of the user's hand. If you're painting with just one color on a small surface such as a piece of furniture or kitchen cabinets, then a regular square-cut brush will probably work fine.
However, sash brushes will really make a difference when painting rooms and larger items that require multiple colors.
Bristle Width
Paintbrushes can come in a variety of different sizes. The most common types range from around 1 to 5 inches in width. The wider your paintbrush, the more paint you'll be able to deposit onto a surface.
However, you should always make sure that you match the brush width to the surface you are painting. You can do this by opting for a brush that is slightly narrower than the surface.
For example, if you're painting a 3-inch-wide ledge, try using a brush with a width of 2-½ inches. This will help to prevent any dripping paint caused by overlap.
Bristle Tips
You'll also need to consider what kind of tips your paintbrush has. The best quality paintbrushes will typically have bristles with flagged or split ends.
Flagged bristles are great at lapping up lots of paint per dip and promote a smooth finish. Some brushes, particularly sash brushes, have tipped ends.
Tipped bristles aren't the same as flagged bristles, as these come to a point, rather than cut straight across.
Professional painters and decorators tend to opt for tipped brushes, as they can provide greater control and allow you to apply your paint more precisely.
Price
It's important that you use the right tool for the job. If you're unsure how to get a smooth finish when painting, the most important thing is to choose the right brush to begin with.
Sometimes it's tempting to take the easy or cheap way out, but it can end up costing you more in the long run. If you use the cheapest, most basic paintbrushes, then you may find that your paint job doesn't turn out as good.
If you use poor-quality paintbrushes, you could end up using more paint to rectify the patchy coverage. The bristles may also come loose during painting, resulting in stray hairs on the furniture and a poor paint finish.
Frequently Asked Questions
Can I use a regular paintbrush for chalk paint?
Although no written rule states that you must use a specific brush when working with chalk paint, it is something you should consider before diving in head-first.
Poor quality equipment is likely to increase the risk of a sub-par finished piece. If your budget is low, you may be tempted to use any old brush that you have lying about the home.
However, cheap and low-quality paintbrushes aren't always suitable for use with chalk paint. Some brushes can shed bristles onto your work and provide uneven coverage.
We recommend buying a high-quality brush and using it again and again for your chalk paint projects.
How do I achieve the best results when working with chalk paint?
While many people are trying to achieve a shabby-chic effect that shows exposed brush strokes, some people prefer a smooth, matte look. You'll need to consider what effect you're going for and what would work best in your space.
Whichever is your style, there are a few tips that you should consider using before you develop your own unique painting style. Here's what you should consider:
Sunlight

– Don't work in direct sunlight as the paint could dry too quickly and cause drag marks.

Overloading

– Don't overload your brush with paint. Dip only a short way down the bristles and apply with long, smooth, even strokes and a light touch. Let the brush do the work. Too much paint on the brush can lead to it becoming overworked and cause dragging. Work in single, thin coats. You can always build up coverage, but it is very difficult to take some away if you get carried away.

Water

– Some people prefer to work with a dampened brush or to lightly mist the surface with water. This slows drying a little and means drag marks are less likely. Slightly thinning the paint with tap water works for some, but it can affect coverage.

Sanding

– Where brush marks do occur, these can be minimized by sanding back lightly once dry. Whisk off the dust and apply another coat.

Brushes

– Good brushes, designed for chalk paint pick up and release are helpful.

Practice

– Just like any other craft, practice makes perfect!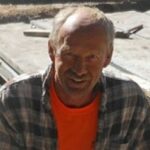 Jim Bettesworth well known for his can-do attitude and often takes jobs other companies were unwilling or unable to do. Experienced and educated in concrete construction and painting jobs. Read More.