ThatPainter is reader-supported. When you buy through links on our site, we may earn an affiliate commission. Learn More

Covering up unsightly stains and marks on your walls is difficult enough for professionals, never mind when you're doing it yourself!
It can often take days and many coats of paint to completely hide them away.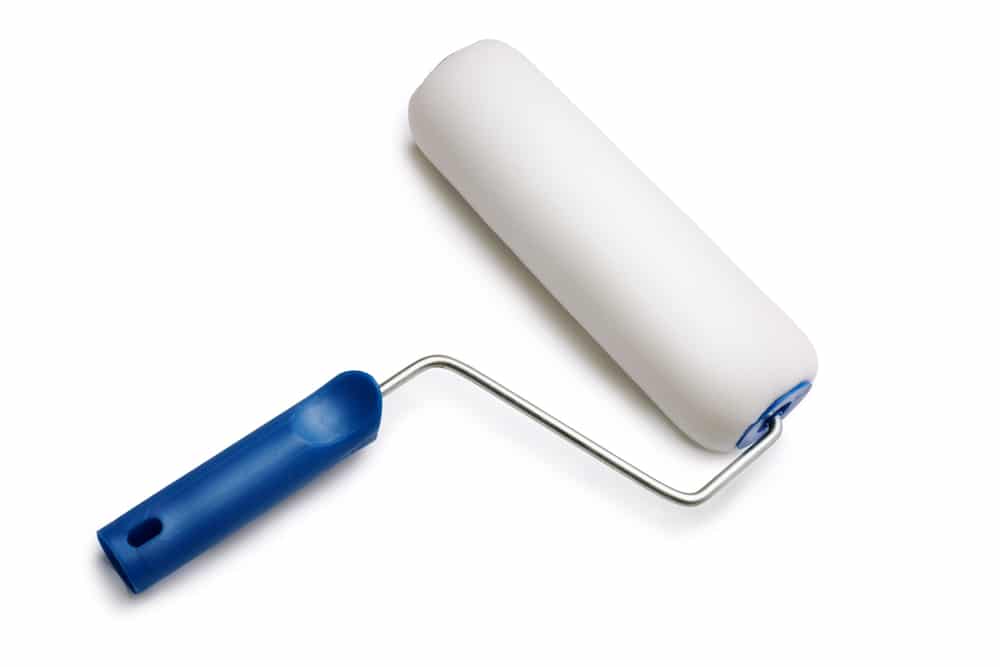 Even more worryingly, the wrong paint roller can make the problem area worse: soaking up paint, applying in streaks, and falling apart before you can even finish the job. You could end up turning a small spot into a giant mess!
Don't worry – the solution is simple. By starting as you mean to go on, with a paint roller that's specifically designed to cover up imperfections and perfectly coat your walls, you'll get the flawless finish you desire. And we have a list of five right here!
5 Best Paint Rollers To Hide Imperfections
Wooster Brush Painter's Choice Nap Rollers
Offering great value and good quality, this six pack of Painter's Choice rollers from Wooster Brush come from a manufacturer of DIY goods since 1851, straight out of Wooster, Ohio. That's over a century of experience you can rely on!
Although only recommended for use with flat and eggshell paints, on medium (fine grain or non-porous) surfaces, they make an excellent tool for handymen and those maintenance jobs that don't require a 'perfect' finish, like undercoats.
A unique yet highly useful polypropylene core is much more water-resistant than the disposable cardboard variety. Not only that, but it's also resistant to solvents and cracking, so these rollers won't let you down in the middle of a job.
Need a new roller frame? No worries! You can also pick up a multipack of these bad boys that come with one included, for an all-in-one purchase that solves all of your DIY stress. Just one order and you're ready to rock and roll!
PROS
A strong, polypropylene core that vastly outperforms the easily dissolved cardboard option
Ideal for maintenance jobs without the need for a totally precise and perfect, faultless finish – a good roller to stock up on as a tradesperson
Fron a manufacturer with over a century in manufacture; a reputable business you can depend on
Very affordable – under ten bucks for a pack of six
CONS
Quite limited applications – only for use on medium surfaces, with flat/eggshell paints
Bates Choice Nap Paint Rollers
Need a multifunctional, all-purpose roller for a variety of applications? Consider these rollers from Bates Choice, which come in a pack of five and are designed for use with any and all paints and stains. There's no job too big or too small!
A synthetic microfiber with a 1/2 inch nap is high density and shed resistant, allowing for more paint to be held and distributed with less chance for waste overall. This leads to fewer coats required overall, thanks to the preciseness of the first few.
Not only are they highly efficient rollers, but you'll also find that they can be washed and reused very easily, saving you time and money in the future. Don't throw these away when you're done – save them for next time and stay prepared!
A hard, high-quality inner core is durable and water resistant; unlike the disposable cardboard variety, these are much better for the planet and your wallet, too! No need to worry about disintegration mid-job with a Bates Choice roller.
PROS
Five pack of nine inch rollers for all paints and stains – versatile with numerous applications
A half inch nap is great for multiple surfaces, so you won't have to buy any other rollers!
Each one can be washed and reused, which is very environmentally friendly
High density and shed resistance for a smooth finish unmarred by lint
CONS
Reviews indicate that for the price, this is a decent roller, but a better product would result in a more professional finish
Purdy Wire Mini White Dove Nap Rollers
Prefer to stay on the smaller side when you're painting? Check out these mini White Dove rollers from Purdy, which at four and a half inches are ideal for getting into those difficult to reach places or tight spots.
Designed with a woven Dralon fabric that has a 3/8 nap, this multi-use cover delivers a smooth and lint free finish on a variety of semi smooth to semi rough surfaces. They are especially compatible with drywall, ceilings and floors!
You'll be able to use the Purdy rollers with any sheen types, and as long as you stick to latex and oil-based paints, primers, stains and clears, there's no reason why you won't achieve an absolutely flawless coat every time.
Founded in Portland, Oregon in 1925, Purdy has been manufacturing painting tools that offer superior coverage and performance. Taking the time to develop their designs until perfect is a primary goal, so you know you're getting a good product.
PROS
Suitable for plenty of paints and sheens – a great all-rounder
Works best on semi-smooth to semi-rough surfaces thanks to a 3/8 inch nap; achieve a flawless finish even on those bumpy hard to paint walls!
Choose between an individual roller or up to 24, depending on your needs
Made in the USA, it's "the Industry's Most Lint Free roller"
CONS
Plastic siding can crack easily if dropped, according to some customer reviews, so be careful!
Pro Grade Nap Microfiber Paint Rollers
Promising a no-shed microfiber roller that will provide perfect results whether staining or painting, Pro Grade's paint rollers are another great choice. With five in a pack, there's more than enough to complete a whole host of projects!
Offering a full and even coverage with a half inch thick nap, it works well on semi-smooth surfaces like drywall, as well as being effective on totally smooth walls and ceilings. They're so durable, you can wash and reuse them in the future.
At nine inches long, each roller should fit perfectly on a standard frame, unlike smaller products which are not only harder to find a frame for, but take longer to finish a job with. The bigger the roller, the quicker you will finish, after all.
Thanks to their rugged construction, you'll find they are suitable for use both indoors and outdoors. Easy to clean off once you've finished, don't make the mistake of throwing them away – future you will be very grateful that you kept them!
PROS
Five pack of versatile rollers – plenty of usage for years to come
Washable and reusable, which is cost effective and environmentally friendly!
1/2 inch nap for even coverage on smooth and semi smooth surfaces, so suitable for use on drywall
Will paint your whole home, inside and out – no need to buy any more
CONS
A few reviews suggest the potential for shedding if reused too often
True Blue Professional Nap Paint Rollers
Developed by professionals, for professionals, True Blue rollers have been designed to pick up and release up to three times more paint than a typical roller, with a shed-resistant, lint free finish and clean, mark-free application.
A versatile product, they have been tested and confirmed to work well with latex paints and stains, oil-based products and epoxies, so you can keep them around for a variety of jobs even after you wrap up this project.
In four different lengths – 4, 9, 14 and 18 inches – you'll be able to find the perfect size for your roller frame. A petite four inch model for those smaller nooks and crannies, and the hefty fourteen incher for those large, high ceilings.
Choose between a 1/2 inch or a 3/8 inch thick nap, depending on whether you're looking to paint a semi-rough, textured surface or a smooth and imperfection-free one; there's a True Blue roller for every paint job imaginable.
PROS
Available in packs of 3, 24 or 48 to suit individual buyers or commercial purchases
Different nap (thicknesses) available for rough and smooth surfaces
More than 3x more paint pickup than the average roller, to waste less paint and spend less money overall
Designed by professional contractors with years of field testing – they use true blue on every job, so you know they're good quality!
CONS
On the more expensive side, for only three rollers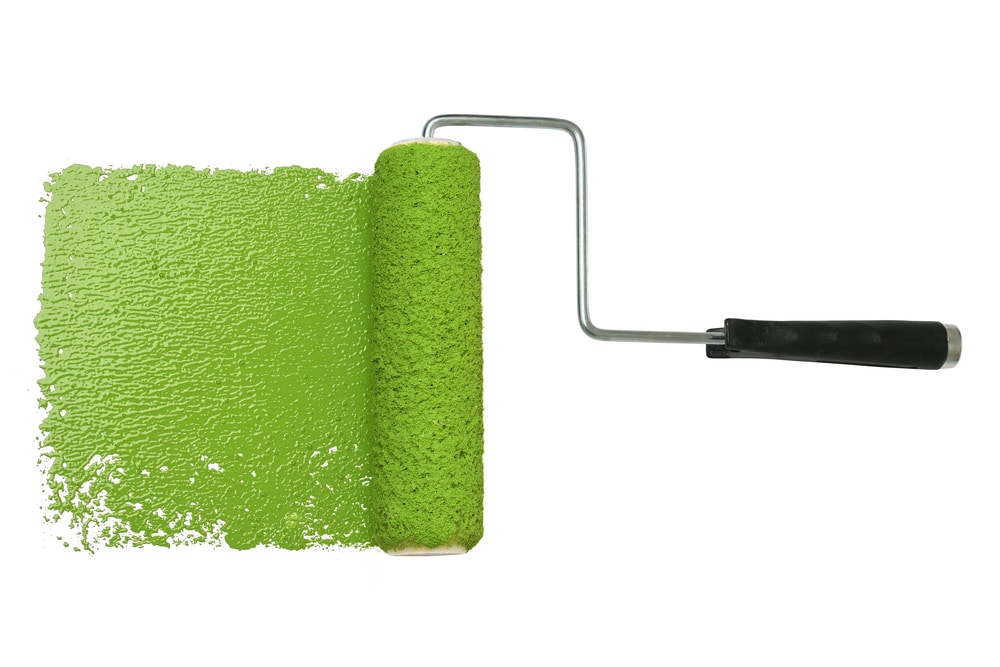 Buyer's Guide
Paint Rollers 101 – Know The Differences
Most often found are synthetic rollers, which as the name suggests are manufactured using manmade materials, like nylon, polyester and other plastic-based blends.
Ideal when using oil-based paints with glossier formulas for flat surfaces; depending on how tight the nap is (more on this in a minute) you'll get a different finish.
Natural fiber rollers on the other hand are typically made using lambswool, sheepskin or mohair – taken carefully from the animals of course!
These pair especially well with water-based or latex formula paints, as they can hold more at once. Naturally rougher, you can use them for pretty much any surface – they're very versatile.
Last but not least, we have the blended rollers, combining both natural and synthetic fibers to create a powerful dual painting tool. Given that these combine the positive properties of both roller types, they work well in an emergency and are therefore great to keep a few of, just in case.
What Is A Roller's 'Nap'?
Referred to as its "nap", this simply refers to how thick the material used to construct the roller is. You'll find there are several different thicknesses available and each one is appropriate for a particular painting task.
Let's take a look:
| | | |
| --- | --- | --- |
| Nap/Thickness Of Roller (inches) | Surface Suited | Example Job |
| 1/4 | Unblemished and smooth | Painting fresh walls |
| 1/2 | Medium to rough | All-purpose |
| 3/8 | General | All-purpose |
| 3/4 | Rough | Brickwork, plaster, textured walls |
When it comes to eradicating imperfections, I'd suggest at least a half inch nap, if not thicker – such rollers work really well as they have a tighter, smoother finish, and are therefore better at hiding blemishes.
As you can see, the thicker the nap, the better it will be for those rougher, more textured surfaces; rollers with a thin nap are best reserved for those easy walls that only need a quick recoat.
Choosing The Right Roller For The Job
Just by selecting the appropriate roller for your task, you hugely improve the likelihood of being satisfied with the overall quality of your work!
First things first, assess the situation and ask yourself the following questions:
What kind of surface am I looking to paint, and how smooth is it?
What sort of finish am I expecting to get?
What paint formula am I using?
What size is the project and how much surface area will I cover?
Then, using our nap guide above, figure out what sort of thickness you're looking at.
You should also consider which size of roller will most efficiently get your job done, depending on how much wall you need to cover.
How To Maximize Your Chances Of Hiding Imperfections
Once you've picked the perfect roller, there are a couple of other tips and tricks you can follow to ensure that the cover up attempt goes as smoothly as possible:
Prepare The Surface Beforehand
Spackling (filling with putty) any obvious holes or dents is going to make them a whole lot easier to cover up in the long run, as well as thoroughly sanding down afterward. Then apply at least one or two coats of primer, for maximum adhesion.
Follow Proper Rolling Technique
Remember: you should only ever roll vertically, up and down, and NEVER sideways – otherwise, you'll end up highlighting imperfections instead, by drawing light and the eve towards them. Also, remember to keep topping your roller up with paint!
Be Gentle, Not Aggressive
You might think that pressing down firmly on the roller as you paint and giving it as much effort as you can would be a good thing. But it's not! Instead of giving a smooth coat, you'll accidentally end up creating weird roller-marks in the finish!
Take Your Time
One of the most common errors in roller use is not leaving enough time between each coat. Allowing every layer to dry properly is fundamental to hiding imperfections, so try and wait at least an hour if not more before the next application.
Frequently Asked Questions
What is the best paint color to hide imperfections?
It's quite obvious when you think about it – the darker a color is, the less likely the light will reflect from it, and the easier those spots and stains will be to disguise. That said, if you've got your heart set on a lighter color, there are things you can do.
Dark colors can create the illusion your room is smaller than it is, which isn't nice if you're looking for a bright open space! Instead, aiming for a flat finish will reduce the visibility of any dings, and a textured paint will draw the eye away from them.
Can you just paint over hairline cracks?
For a brief period of time, a good latex paint will disguise hairline cracks. How long for is difficult to predict – could be a couple of hours, could be a year. Although it may pain you to hear it, expanding and spackling the crack is easiest in the long run.
Some "heavy" paints are marketed as thick enough to fill cracks, but it's unusual for this to be a permanent solution. You're going to want to sand and scrape the area before applying a fresh coat of paint, either way.
That being said, as soon as things start looking more like a hole than a crack, i.e there is a visible gap in the wall, paint really isn't going to cut it on its own. Filling with putty, sanding down and then painting would probably serve you better.
Hairline cracks aren't dangerous or something to worry about. In older buildings, even some newer homes, gentle movements and subtle shifts over years and years can lead to a sudden crack appearing, but your wall is still structurally sound!
Why do I see roller marks after painting?
Usually because you didn't wait long enough before applying your next coat! By failing to allow your first coat to dry completely, you'll be able to see evidence of where you began rolling a second time.
Ways to avoid these marks include waiting until your first coat is bone dry, sanding it down gently after application and then applying the next layer once smooth. Ensure you're using enough paint and keeping the roller wet throughout the entire process!
Likewise, don't be scared to use too much paint – it's difficult to do! When you're moving up and down and you can see gaps in the stroke, that's an indication that it's time to put some more on your brush.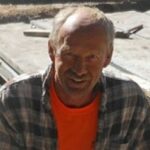 Jim Bettesworth well known for his can-do attitude and often takes jobs other companies were unwilling or unable to do. Experienced and educated in concrete construction and painting jobs. Read More.