ThatPainter is reader-supported. When you buy through links on our site, we may earn an affiliate commission. Learn More

Are you looking for a way to update old, outdated fixtures and fittings in your home without breaking the bank? Perhaps your dark wood spice rack sticks out like a sore thumb, or maybe your rusted front door hardware is robbing your home of its potential curb appeal.
Either way, modernizing an old home is often an expensive pursuit, and trying to stay up to date with the latest interior design fad is not only exhausting but ultimately futile. 
Interior design styles are coming and going more rapidly than ever, and unless you can afford to change up your decor every few years, you're going to be left behind.
Fortunately, keeping up with the Joneses has never been easier— thanks to silver spray paint!
Silver spray paint makes a great solution for those who have limited painting and decorating experience and can't justify forking out on new fixtures. It can be used to transform dated features into sleek and modern ones.
Many silver spray paints have a metallic sheen or chrome effect, which is great for disguising wooden or plastic fixtures as metal. 
However, the success of your DIY spray paint project will depend on many different factors, some of which include, the color, the surface, the purpose, and the brand.
With such a huge variety of different silver spray paints on the market right now, it can be tricky to know which one is the most effective and best suited for you. 
Read on to find out which silver spray paints are leading the way in terms of quality, price, and ease of use. Below is a quick rundown of our favorite finds:
5 Best Silver Spray Paints
Rust-Oleum Universal Metallic Paint and Primer
This silver spray paint from Rust-Oleum's "Universal" range certainly lives up to its name. The paint and primer combo is suitable for use on pretty much any surface you can imagine, which is why it takes the top spot on our list. 
Rust-Oleum Universal spray paints work great wood, plastic, metal, fiberglass, concrete, wicker, vinyl, and probably anything else your heart desires. This is what makes this spray paint so perfect for those upcycling DIY projects at home.
It can be used to modernize fittings and hardware, as well as transforming dull materials such as cardboard into a very convincing metallic material. 
Thanks to the intelligent oil-based formula, this paint binds to any surface with strong adhesion. This prevents moisture from building up underneath the layers of paint, eliminating any future risk of rust.
So, unlike many generic paint sprays, this Rust-Oleum Universal paint prevents rust and corrosion, enhancing the durability of whatever you're spraying. 
Each can is fitted with Rust-Oleum's patented ergonomic trigger which is specially designed to eliminate finger fatigue. This comes particularly handy when painting large surfaces, that will inevitably take longer to complete.
It's great for getting into those hard-to-reach spaces too, thanks to the 360° Any-Angle Spray design. You can use this paint both indoors and outdoors without having to worry about the elements, as the advanced formula provides impressive fade protection and UV resistance. 
PROS
Multi-surface – suitable for use on any surface and material, without the need to worry about wasting time on priming.
Indoor/outdoor – Can be used on areas exposed to the elements without risk of fading
Metallic – Provides a bright and reflective finish that resembles metal.
CONS
Nozzle issues –

 Some reviewers reported that the nozzle can be tricky to use, and chose to swap it out with another one.
Krylon ColorMaster Metallic Silver Paint & Primer
Just missing out on the top spot is the Krylon ColorMaster silver paint and primer. It was pipped at the post as it's a little more expensive than the Rust-Oleum Universal paint, but it's still an excellent choice.
The manufacturer boasts that this paint dried completely within 15 minutes, reducing the risk of messy accidents and keeping harmful fumes at bay. The long-lasting performance of this paint means that your projects will look great no matter what life throws their way. 
Thanks to the built-in primer, the ColorMaster range of paints can be sprayed directly onto most indoor surfaces, this includes porous surfaces too. However, this paint doesn't come with the same multi-surface properties as its competitor.
It's great for use indoors on a whole host of materials such as wood, glass, metal, and wicker. However, as the spray contains acetone, propane, and toluene (which can all dissolve plastic), we don't recommend spraying it onto plastic surfaces, including styrofoam.
The bottle itself is comfortable to hold, because of the large trigger and nozzle design. It provides an even spray with no spatter.
The can is fitted with Krylon's EZ Touch technology which involves a conical tip that is designed for maximum control. So, no matter how big your project, you can count on a comfortable spray.
PROS
Fast-drying – The paint takes only 15 minutes to become touch-dry, saving you time and reducing the risk of harmful fumes.
Durable – The paint has been formulated to be long-lasting and resistant to wear, tear, and fading over time.
Easy application – Very smooth distribution and comfortable thanks to the EZ Touch trigger technology.
CONS
Not suitable for use on plastic surfaces, it will melt them.
May require sealing to prevent it from scratching off in high-traffic areas.
Rust-Oleum Stops Rust Hammered Silver Spray Paint
We love this Rust-Oleum Hammered Enamel Paint, as it's specifically designed to hide surface imperfections, something that is unique to this particular can. Not only that, but it's the cheapest option on this list too, bargain!
This paint is perfect for those who want to bring life back into old surfaces, rather than re-creating a whole new look. It's not as metallic as actual metal, so think more of a silver sheen instead of a reflective shine. 
Thanks to the intelligent oil-based formula, this paint provides a firm and protective coating. This layer is strong enough to resist abrasion, fading, and chipping.
This is why it's ideal for both indoor and outdoor use- you can modernize your mailbox without having to worry about its exposure to the elements. It's also corrosion-resistant, meaning it's suitable for use on concrete and masonry as well as wood, metal, wicker, and much more. 
This paint dries to the touch in 2 to 4 hours, which isn't as fast as some of the other silver spray paints on the market, but it's not awful. What makes this paint stand out from the crowd is its 'hammered' effect.
This provides a distinctive look that is made specifically to hide flaws. For example, if you have an old rusty bike that is flaking and has a very textured surface, spraying it with this paint will fill in the gaps, creating a smooth and flat finish.
The tip is equipped with a wider finger pad. It aims to minimize the fatigue caused by continuous spraying.
PROS
Affordable – This paint is the cheapest on our list, making it perfect for those on a low budget.
No prep required – It can be sprayed directly onto rusted surfaces and dusty surfaces without risk of flaking.
Durable – This spray paint resists abrasion, corrosion, fading, and chipping.
CONS
It does not remove rust, it simply covers it up and stops it from recurring for a while.
Rust-Oleum High Heat Enamel Silver Spray Paint
One thing that all of the other spray paints are missing is heat resistance, something that this particular can is made for. The Rust-Oleum High Heat enamel spray paint is ideal for use on things that get hot.
For example, it can be used to update the exterior of a barbecue grill, wood-burning stoves, radiators in the home, vehicle engines, and other metal items.
This is because the intelligent oil-based formula is designed to renew and protect metal surfaces subject to heat up to 1000℉. It's also resistant to general outdoor weathering and provides ample rust protection. It's important to note that this paint provides a non-glossy, satin finish. 
This spray paint will cost you a little more than some of the other options on the list, but that's because you are paying specifically for the heatproof properties.
If you don't plan on spraying anything that gets very hot, then you'll probably be better of with regular indoor/outdoor silver spray paint. This can holds enough to cover up to 7-8 square feet of surface, and it dries to the touch in as little as just 30 minutes. This means that you can pop on a second coat straight away. 
Yet again, this Rust-Oleum spray paint requires no prep or priming. This is because the formula is mixed with Rust-Oleum's own priming formula, so it's essentially a 2-in-1 spray.
However, it's important to note that this is very thin spray paint. This allows it to bind better to the surface you are painting with excellent adhesion, but this does mean that it will require more coats to get a nice even coverage. Some reviewers mention that three coats of this spray paint are plenty. 
PROS
Flameproof – This paint can tolerate extreme heat (up to 1000℉), making it perfect for barbecues, chimineas, automobiles, and much more.
Great coverage – This paint will require a few thin coats, but once complete appears even, smooth, and flawless.
Durable – The paint has been formulated to be long-lasting and resistant to wear, tear, and fading over time, even when left exposed to the elements.
CONS
Some reviewers mention that the nozzle isn't very comfortable to hold, making it painful to use the paint for long periods of time.

The fumes released from this paint are particularly stinky, so be sure to work outdoors or in a well-ventilated space.
Montana Cans Marble Effect Silver Spray Paint
We wanted to include a curveball choice in this list, and that's why we have to include this marble effect silver spray paint from Montana Cans.
Essentially, it's a can of silver paint that when sprayed, creates a deceivingly realistic marble effect. It's suitable for use on a huge array of surfaces such as paper, cardboard, primed canvas, wood, glass, metal, ceramics, porcelain, stone, acrylic, and many other paintable materials. 
The marble effect is created by sporadic strands of fine silver-colored paint landing on the surface of the object you are painting. As real marble is very sought after and expensive, this paint can be a great cheap alternative to marble.
For example, you can spray white kitchen countertops with this paint to create a realistic marble-slab countertop, for just a tiny fraction of the price. However, unlike the other spray paints on this list, this one does require some sort of seal.
The manufacturer recommends using a top-coat clear lacquer once the spray paint has completely dried.
It's also important to note that this product isn't considered food-safe, so if you're using it on any kitchen surface or item, it'll need to be coated with food-safe lacquer.  
The can itself is pretty innovative. The cap can be turned to change the direction of the spray output from horizontal to vertical, allowing you to take control of the finished result.
This paint also creates a raised texture, that is both visible and prominent upon touch. To remedy this, a clear coat of lacquer or epoxy resin is required in order to level out your surface. 
PROS
Impressive result – This can create a unique and realistic marble effect, without having to spend lots of money.
Multi-surface – Suitable for use on a huge array of different materials, providing you with endless up-cycling opportunities.
Adjustable nozzle – The spray output can be changed from horizontal to vertical to help you reach every nook and cranny.
CONS
This paint requires sealing with a coat of lacquer or epoxy.
This paint is not food-safe.
Buyer's Guide
With so many different products to choose from and a huge variety of features to become familiar with, it can be tricky to decide which silver spray paint to buy.
To make your experience a little easier, we've outlined what you should look out for before purchasing a silver spray paint as well as key features to consider. 
Color
The color is usually the first decision you'll have to make when purchasing spray paint. Silver spray paints that are advertised as "metallic" means that it will have a slight reflective sheen, much like real metal.
However, if you opt for a silver spray paint that is advertised as "flat", expect a more dull, grey color.
Although each spray paint can will usually come with a lid that is supposed to be the color of the paint inside, this isn't always the case.
The cap of spray paint usually doesn't reflect the color inside, so we recommend testing any new spray paint on some paper or cardboard first, to ensure that it is your desired shade. 
Surface Compatability
Not all spray paints are suitable for use both indoors and outdoors, so you'll need to read the can before you use it. Some silver spray paints can be used pretty much anywhere, on any surface with no problems.
However, some silver spray paints are not suitable for use outdoors and aren't durable enough to withstand being exposed to the elements. If you plan on spray painting fences, barbecues, or vehicles, you'll need to make sure that the paint you buy is suitable for use outdoors.
Double-check the product prescription or read the can itself to find out information on the paint's surface compatibility. 
Drying Time
The amount of time your spray paint takes to dry is a very important factor. This is because the longer it takes to dry, the longer it is going to take to layer the paint to create your desired result.
Some silver spray paints dry super fast, in less than half an hour. However, some others need to be left overnight to dry completely before an additional layer can be added, which can get pretty time-consuming.
As well as the drying time, you should also be aware of curing time. Spray paint might dry to the touch really quickly, but this doesn't always mean that it is ready to use. After this period, most paints will have a curing time, and only after this time will the product be fully finished. 
Ease of Use
You should also make sure the paint you choose is easy to apply. If you're a beginner, look for a paint that's user-friendly so you can apply it with minimal fuss.
Be on the lookout for paints that drip as they can give you a hard painting time. The spray can with any-angle nozzle and comfort tip make the paint easy for you to apply.
Frequently Asked Questions
How long does silver spray paint take to dry?
The amount of time your spray paint takes to dry will depend on the brand, the type of paint, the temperature of the surface, and the environment.
However, most good spray paints should take less than one hour to dry completely to the touch. Always read the manufacturer's instructions on the can before spraying. 
Does spray painting reduce the value of an item?
Not really. Spraying an object with paint actually increases its value. It turns a dated object into a new one. Some paints also come formulated to protect your items from rust, corrosion, fading, abrasion, and chipping, further increasing their overall value.
Is spray paint harmful to my health?
The paint may include some poisonous chemicals. The odor of the spray paint harms your respiratory systems. Therefore, you should read the warning labels cautiously to check their conditions and ingredients.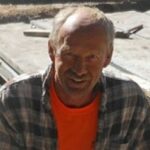 Jim Bettesworth well known for his can-do attitude and often takes jobs other companies were unwilling or unable to do. Experienced and educated in concrete construction and painting jobs. Read More.