ThatPainter is reader-supported. When you buy through links on our site, we may earn an affiliate commission. Learn More
If you are thinking of decorating or repainting the exterior of your house, then you will need to know exactly how much it will cost you before you start painting.
Without a price in mind, you may go over budget, or get ripped off by some companies when enquiring about a quote. This is why we have created a guide of how much it costs to paint a 2 story house exterior, and how to estimate the cost of painting it. 
How Much Does It Cost To Paint The Exterior Of A 2 Story House?
How much it costs to paint the exterior of your two story house will depend massively on whether you decide to do it yourself, or whether you hire a professional painter.
When doing it yourself, you may be able to cut the costs down and just pay for the supplies and the paint, whereas hiring a professional will be far more expensive as you will have to pay for labor costs as well as the price to paint the house. 
However, hiring a professional will ensure that all bases are covered, and you are left with a high quality finish, and a well painted home! This is why we always recommend that you only use a qualified, licensed professional when it comes to home renovation and improvement works, as they will have all of the necessary knowledge, skills, supplies and experience to get the job done correctly and efficiently.
For example, painting a two story house is no simple feat. To do so, you would need to set up ladders or even some scaffolding to reach every inch and surface of the house, and so hiring a professional is often the most favored option for this task. Just keep in mind that professional painters will charge per story, and so a two story home will cost more than it would to paint a one story house.
So, how much would it cost? On average, painting costs both time and money, as you need to buy all of the equipment and tools, and it takes a lot of time and attention to detail to get it done right. To paint a two story house, you would most likely need a lot of equipment. 
This includes purchasing exterior paint, which you can find plenty of online and on Amazon. You will also need a few ladders to reach all of the high spots on your home. You may even require some scaffolding to do so. 
In addition, you will need masking materials to cover up the windows and any surfaces that you do not want to get the paint on. We recommend getting ScotchBlue Sharp Lines Painter's Tape and a dispenser for clear cut lines
What is even more important is the tools that you use. You can use a paint roller, but this will take you forever to finish it, especially if you are working alone. We recommend using a professional airless paint sprayer for a two story house as you can cover a lot more of the surface at once, and provide an even coating of paint.
If you do not already have a paint spraying gun, you are going to need one. Luckily, they are relatively inexpensive to purchase online.
Keep in mind that you may need to do a little preparation before painting the exterior too. For instance, there could be areas that could do with some patching up, adding a bit of sealant, or caulking to keep any dampness and humidity away. On the other hand, you may need to use some sandpaper or a sanding pole to give the house a cleaner and smoother finish once done. 
We also recommend that you give the exterior of the house a good clean with a power washer before painting, as this will remove any old, loose paint, dirt, debris or other particles that could affect how your paint job turns out in the end. 
Finally, you have to ensure that you are working in a safe and clean environment. When participating in any DIY work, you should always have safety precautions and measures in place. This means wearing protective clothing, gloves, safety glasses and a face covering when painting so that there is no danger or risk to your health.
Face covering
Protective clothing
Nitrile gloves
Glasses
What we are trying to illustrate is that it is not always much cheaper to paint the exterior of a two story house yourself when you consider all of the tools, supplies and equipment that you will need to do it. 
The average cost of painting a two story home will roughly range between $1800 – $3800 depending on the size of the home, and the paint used. The bigger the home, the more paint and work is needed, plus it will take much longer to complete the paint job entirely. 
In addition, various different contractors, professionals and painters will charge different prices. This is why it is vitally important that you shop around for quotes before you decide who you are going to hire. Some painters may be more expensive than others, but they may be more qualified, more experienced and will do a better job.
You should also consider reviews for professional painters, and see how much experience they have in the role. Some painters may be cheap and cost efficient, but you often pay for what you get.
Therefore, you will definitely have to do your research before picking a tradesperson to do the job, and see what the average prices are in your area before settling on a price, to ensure that you are not getting ripped off! 
How To Estimate The Cost To Paint A 2 Story House Exterior
In order to estimate the cost of painting a 2 story house exterior, you will need to decide whether you are painting the house yourself, or hiring a professional.
Either way, we have got you covered. 
What Is Included In Typical DIY Costs?
If you are confident that you are ready to take on the task yourself, then good on you! However, you have got the difficult job of measuring and estimating how much paint you will need, and the supplies you have to get hold of. 
The best way to do this is to measure the exterior of your house to find out the square footage of the property. If you already know the square footage then lucky you! With the square footage and how many windows there are in mind, you can estimate how much paint that you need to purchase.
Once you have the estimate, you can use a paint or concrete calculator to find out how much paint and/or concrete you will need in relation to the size of the home. 
In addition to this, you will need to purchase any other equipment that you need such as a spray gun, ladders or masking tape. Once you have all of this, you can set aside and plan when you are going to start, and give yourself a timeframe to complete the task. 
What Is Included In Typical Hire Costs?
On the other hand, if you choose to hire someone, then you do not have to do any estimating or calculating, as they will quote you with a price. However, this price will be a lot higher than if you did it yourself, but for the most part it will be for good reason.
So what is included in the costs of hiring someone, and why are these costs so high? The reason for this is because there are a number of contributing factors that you are paying for.
The first is the actual service, and the hours it takes to do the labor. The second will be transportation to your home in order to carry out the paint job. 
Then, there is the risk of using ladders and scaffolding to reach the high up areas of the two story house. In addition to this, licensed professionals will have insurance that enables them to carry out dangerous tasks such as climbing up ladders for a living, along with other expenses such as medical bills that need to be taken care of. 
Hired professionals will of course be equipped with all of the necessary tools, paint brushes, rollers, spray guns, ladders, paints, primers and many other supplies that they need to provide you with the best service possible.
You will also be paying for the quality of the job and the finished result. Some painters will charge upwards of thousands, but the results are highly impressive, and worth it. 
What Is The Cost Of Paint Per Square Foot?
So, if you are ready to paint your two story home, then you are probably wanting to find out what the cost of paint per square foot will be. To find this out, you will need to know the square footage of the exterior.
You will also need to know that there is no way around it, you have to have preparation, paint and labor. So, there's the cost of the paint, times the square footage to think about. Therefore, if you are painting a 2,000 square foot home, and every gallon of paint that you have will cover about 400 square feet, then you are going to need 5 gallons of primer, and 5 gallons of paint to cover it. 
If, for example, you pay $25 per gallon for your paint, then you will be paying about $250 just to cover the costs of the paints. Then, you may need some other prep items such as masking tape, masking film or some caulk. Let's say this comes to $100. 
You then hire a handyman with a rate of $30 an hour, and you estimate that it will take about 40 hours to finish the job entirely. The costs of the labor then would be about $1200. Therefore, the total job cost would be $1550. 
Once you have this number, you can divide it by the square footage of the house to get your cost per square foot. So, for example, you would be paying $0.77 cents per square foot. When you look at it that way, you have had a good deal, because most professionals will charge about $1.50 – $4.00 per square foot to do it themselves. 
How To Estimate The Cost Of Painting A 2 Story House Exterior?
The average price of painting the exterior of a home is about $1800-$3800 dollars, but it depends on where you are and the size of the house. If you would prefer to do it yourself, then you would need to estimate the overall cost.
To do this, you will need to find the square footage, which means breaking down the house into shapes when measuring up, and adding them all together afterwards.
You would also have to factor in the amount of windows in the home, and subtract these from your square footage, as you are not going to be painting those! You will also need masking materials to cover up the window frames so that you do not get paint in any places where you do not want it to be! 
Think about adding in the costs of purchasing tools, brushes and spray guns, along with the time it will take for you to find them online, purchase them and wait for delivery, or to pick them up in your local hardware store. 
You will also need drop cloths, ladders and any other supplies that you may need to complete this DIY project.
Once you have considered all of the above, and added those into your price estimate, along with the price of the paint you want. You can then consider if hiring someone is more efficient. 
What About The Cost Of Labor For Painting A 2 Story House Exterior?
Hiring a professional can be the easiest option for a lot of people. By the time you get all of the tools, equipment and paint, you may be wondering why you offered to do it yourself in the first place. 
That being said, you should be aware of the costs that you can incur if you hire a professional painter or handyman. A professional can charge anywhere between $1 per square foot to $5 per square foot depending on the size of the house, the amount of stories and the extent of the paint job. 
But, you will not get the quality that you could have had if you paint it yourself. A professional is a professional for a reason, they are hired to do the job to the highest of standards, and to perfection. In addition, an excellent paint job can add more value to your home! 
How To Cut Down On Costs Of Painting A 2 Story House Exterior 
Whichever way you decide to do it, painting a two story house is never cheap, or simple. So, you will need to know how to cut down the costs as best as you can. Obviously doing it yourself can be much cheaper, but you already know the pros and cons of doing so. 
One of the easiest ways you can cut down the costs is if you do your research. Never go with the first person who gives you a quote, or a price, as you would have no idea if this is a good deal, or if they are ripping you off! Make sure that you get multiple prices from various different sources, companies and professionals, and then you can make an informed decision as to which is the right choice for you. 
In addition, you can also offer to help whoever you decide to hire. Two pairs of hands are better than one, and you can get the job done much more efficiently and effectively. This might then mean that the job can be finished sooner, and you will not have to fork out so much cash on hourly rates or on labor costs. 
Also, you could see if the laborer will allow you to purchase the paints and supplies yourself, which may also cut down on costs. You provide the goods, they provide the service, simple! 
One of the most important ways that you can cut back on costs is to be safe. The last thing you need on top of a hefty paint job bill is a medical bill because someone was not taking the necessary safety precautions during the task. Always be safe, and always wear protective gear and equipment when doing any sort of DIY. 
Summary
If you are renovating, decorating or painting your house, then you know how quickly the costs can add up. This is why it is so important that you have a budget in mind, and you carefully plan out what your costs and estimates will be.
Hopefully, with our guide, you will know exactly what to expect, what costs you may incur, and how much you can expect to pay to paint the exterior of your two story house.
Whether you choose to DIY it, or hire a professional, we have all the information that you need here at thatpainter.com!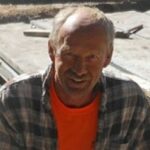 Jim Bettesworth well known for his can-do attitude and often takes jobs other companies were unwilling or unable to do. Experienced and educated in concrete construction and painting jobs. Read More.