ThatPainter is reader-supported. When you buy through links on our site, we may earn an affiliate commission. Learn More
Spray paint can be both helpful and harmful, and whether you are trying to get rid of unwanted graffiti or something has gone wrong during a DIY project, you might find yourself looking for ways to remove it from wood.
Spray Paints can often be difficult to control, which can lead to accidents, and you might need to remove spray paint from furniture and more.
It can be really frustrating to accidentally get spray paint where it is not wanted or find that someone has graffitied your wooden fence or property outdoors.
Thankfully, there is something that you can do about it. There are a few different methods of removing spray paint from wooden surfaces, and we are going to tell you all about them below, so you can find a solution that works for you.
We earlier wrote an article about removing spray paint from walls as well as removing spray paint from concrete.
How Do You Get Spray Paint Off Wood?
There are many different methods for getting spray paint off wood, like using products that are designed for this purpose, and some heavy-duty methods like acetone and paint remover.
We recommend that you try some of the gentler removal methods first to try and avoid causing any further damage, but sometimes you will need to bring out the heavy-duty products to make a real difference.
Things You Can Use to Get Spray Paint Off Wood
The materials and products that you will need to use will depend on how severe the spray paint stains are.
Sometimes, you will be able to get away with using soap and water and a soft-bristle brush, but other times, you might need to use some heavy-duty cleaning products with some safety precautions.
Some of the things that you might need to use are a clean cloth, soapy water, acetone, safety goggles, gloves, a mask, a soft-bristle brush, and any other useful cleaning supplies.
Safety Measures
If you are planning on using any heavy-duty cleaning products or chemicals to remove the spray paint from your wooden surface, then it is really important to take the necessary safety precautions to ensure that you are protected.
The chemicals in these products can release toxic fumes that are highly toxic, which is why you will need to use a mask, some safety goggles, and a pair of gloves to protect you. You should also only use these products outdoors or in a very well-ventilated area.
Soap and Water
The first thing that you need to do is get a bowl of soapy water and a soft-bristle brush. You will need to saturate the area first with soap.
It doesn't matter what soap you use, but you will need to cover the stained area. Doing this will ensure that your solution can sink into the layers of paint and make sure that you get the best possible results.
You can then go in with your soft brush and start rubbing in the paint. You should use soft and consistent circular motions when rubbing.
Try not to scrub too hard as you don't want to damage the wood. Scrub on small areas at a time and try to be as thorough as possible.
Work the soapy water into the wood as best you can to try and lift the paint from the surface. If you notice that the paint is starting to thin or fade, this is a good sign.
This means that the soapy water is doing as it should and is loosening up the paint from the wood. Keep working until the stain is gone.
You might need to change the water half way through the process, depending on how bad the spray paint stain is. Make sure to keep washing your brush in the bowl of soapy water when needed. Hopefully, the more you work at it, the more the paint will lift.
If this method isn't working, then you may need to use a scraper to help move the process along. Sometimes, a brush might not cut it, but you can use a metal or plastic scraper instead.
Make sure that you cover the scraper with a sloth or some sort of fabric, as otherwise, it could scratch the wood and make things worse.
You will then need to continue moving the scraper in circular motions until the paint starts to loosen or fade. If you are seeing progress, then keep going until the paint has been fully removed from the surface.
It might take a few tries to get it off completely, so you will need to try to be patient. Keep soaking the paint with the soap and water as you strip away layers of the paint for the best results. Though it may take some time, it should come up eventually.
If this still isn't working for you, then you may need to move on to trying a harsher method. Wait for the wood to dry before you try something else.
Acetone
For this method, you are going to need to get your hands on some acetone, as this can often work well for removing dried spray paint.
Pour a good amount of acetone onto a rag, make sure to be generous, and also apply some acetone directly onto the surface of the wood. There is no need to be sparing, as the more product you use, the better.
Allow the acetone to sit on the wood for a few minutes before you begin scrubbing as this will allow it to penetrate through the layers of paint to make it more effective. After you have done this, you should take your cloth and start scrubbing away at the paint.
You may need to either wash your rag or use a new one as one gets covered in paint. After some time, you should eventually reach the bare wood and be left with a paint-free surface.
Make sure that you rinse the surface of the wood with clean water afterwards to remove any remnants of acetone that are left on the surface.
How to Remove Spray Paint From Wooden Furniture Without Damaging the Wood
Once the spray point has dried on wooden furniture, it can be really difficult to remove it without damaging the wood itself.
However, there are methods of removing spray paint from wooden furniture without causing any damage. You should avoid using any harsh chemical cleaners like bleach, as these will cause damage and staining.
You should also avoid being too vigorous with your scrubbing, as this can scratch and damage the wood. Make sure that you are only using a cloth or soft-bristled brush, and that you are not using anything too abrasive.
In order to remove spray paint from finished wood furniture without scratching it, you will need to be really careful. We will leave a simple method of doing so below.
Apply four or five drops of olive oil to a dry, clean rag and wipe down the spray paint. This will lubricate the wood and ensure that it doesn't get scratched
You will then need to cover the spray paint with a cloth rag. Next, you should scrape the paint from the finished wood using a plastic scraper. Make sure that you keep the rag between the scraper and the paint to prevent damage
Wipe away excess olive oil using a dry, clean rag, and using a damp cloth to remove any excess paint
What is Goo Gone?
Goo Gone is a bottle of liquid that aims to eliminate any sticky problems that you might be facing. It is a combination of citrus power and scientific technology that when combined, can eliminate even the toughest of problems.
The product is 100% environmentally safe and can be used on any surface. There is a specific Goo Gone graffiti remover that you can use to remove spray paint from a variety of different surfaces.
One of the best things about this product is that it can be used on wood, so it is perfect for the task at hand.
How to Use Goo Gone to Remove Spray Paint From Wood
Goo Gone is really simple and easy to use, and it can often be a highly effective method of removing graffiti. All you need to do is thoroughly spray the affected area with the product and leave it for up to a minute.
Next, you should use a clean cloth to wipe the surface. This should work to remove and lift the graffiti stain. You might need to repeat this process again to remove any excess that is left behind.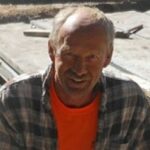 Jim Bettesworth well known for his can-do attitude and often takes jobs other companies were unwilling or unable to do. Experienced and educated in concrete construction and painting jobs. Read More.