ThatPainter is reader-supported. When you buy through links on our site, we may earn an affiliate commission. Learn More

Your vehicle is an important part of your life. Whether you're driving an older car or a newer model, you should always be proud of what you are driving.
Looking after your vehicle should be a priority as it needs regular maintenance in order to continue running smoothly. This doesn't just include looking under the hood. The paintwork and aesthetics of your motor should always be kept in great shape.
Many believe that your automobile is a reflection of you and your personality. That is why you don't want to drive around in a beat-up car with chipped paint and rust showing throughout.
One part of your car which will need maintenance throughout its lifespan is its rims. This is the outer edge of the wheel which holds the tire. Over time, these can become worn and their colors can fade having a negative impact on your car's overall appearance.
Luckily, there is an excellent way of enhancing your vehicle and this is by having the rims painted. This will make them look stylish and can even increase your motor's value.
With so many rim painting options available, you can create a distinct finish for your personal preference. However, the more options there are, the more confusion there is. It can be difficult to find what the average price should be for this paint job as many offer their services at varying prices.
To help you, we have delved into the world of rim painting and found out how much it costs. The following article will discuss factors to consider such as the average cost of painting rims, the professional costs vs DIY paint jobs, the best way to save money on rim paint jobs, and much more.
Let's find out the true cost of painting rims below!
How much does it cost to paint rims?
There are a range of variables to take into account when looking to paint rims. One factor that can greatly affect your wheel's rims is brake dust.
Over time, your brakes will form a coating of dust which marks the rims leaving them looking dull and dirty. If you have driven off-road on occasions, this can leave the rims dirty and become worn over time too.
Whether you just want your car to look fresh again or you plan on selling it soon, sprucing up the rims can have a huge impact.
Showing that you have taken care of the car will let the potential buyer feel that the vehicle should be in good condition overall and therefore would be less likely to drive down the asking price.
To enhance your rims, there are two main options; paint the surface area or purchase new rims.
The good news is, most alloy wheels don't need to be replaced, which is good news for your bank balances as they can be quite expensive. Even cheaper models can be rescued with some paintwork and regular maintenance.
If you decide to paint your rims, read on to find some key recommendations and things to consider to help you through this process efficiently.
DIY supplies
Before you begin to tackle the paint job yourself, you will need either a primer coat, basecoat, and clear coat. Other options include plasti dip or rhino liner spray.
The cost of these DIY supplies depends on various factors such as the types and quality of the paints or primers you will be using.
The price is also dependent on the number of spray cans you need. If you end up using 5 or 6 cans of spray paint (with index cards between the rims and wheels to avoid spraying the tires), you may be able to paint the rims in no time, at a little cost.
DIY average costs
As with most DIY projects, it is typically cheaper than hiring a professional. The average cost for a DIY rim paint job is around $30 to $100. However, this depends on the quality and quantity of the materials you are using.
To complete a satisfactory paint job on your wheels, it should take you around 3 to 4 hours. Although professionals have all the equipment at their disposal, you will be paying for the paints and manual labor so doing it yourself will be more cost-effective.
Professional average costs
On the whole, professional costs for painting your alloy wheels or having a full alloy wheel powder coating, are about $100 to $200. It is fully recommended that you get estimates from multiple professional painters to ensure you get the fairest and best price for a top-quality paint job.
If you hire a professional company, the price can range from $130 and more per wheel. There is also the option to have your wheels repaired or painted with some car dealerships from where you bought your car.
This is generally included in the warranty or through insurance but this will usually include additional costs, depending on the extent of the damage.
Again, get a range of price estimates from professional wheel specialists before deciding on who to go with for a fair deal.
Average cost to paint rims per square foot
A cheap method of getting a great paint job on your wheels is by painting per square foot. This looks great and usually has longer-lasting results.
DIY square foot average cost
Here is how to work out the average cost if you decide to paint per square foot yourself:
If you are painting 16" tires, there are 1.3963 square feet in each rim

1.3963 x 4 tyres = 5.5853 square feet

If you use 4 cans of rhino liner spray costing $24 each, you will be spending $96 on paint

$96 / 5.5852 square feet = $17.18 per square foot
Professional square food average cost
If doing it yourself sounds a bit too tricky, let's take a look at the estimated costs of hiring a pro:
If each wheel costs $140 each, you would be paying $560

$560 / 5.5852 = $100.26 per square foot
As you can see, painting by square foot yourself is a lot cheaper than hiring a professional and quite simple to do.
Estimated cost of different paint for rims
As we mentioned, there is a choice of different materials to use when painting your wheel's rims. Let's take a look at the estimated costs of each one below.
Plasti Dip
Depending on the brand and quality you buy, the prices of plastic dip can vary. However, on average, these should cost around $22 a can and you will probably need 4 to complete your painting project. Therefore, the overall cost of paint with plasti dip would be $88.
Specialized spray paint for wheels
It is possible to buy spray paint that is specially designed for wheels. One example is the high-gloss Dupli-Color wheel paint which is $15 a can. If you decide to go with this, you will probably need 4 cans so your overall cost of paint should be $60.
See More Images
If you want to make your black wheels glimmer more brightly, try gloss black for the best result.
Truck bed liner
Another option is to use a truck bed liner to add a stronger, textured finish.
One 32-ounce can costs far less than plasti dip, saving you money all round. Therefore, if you decided to purchase two cans of Rust Oleum Truck bed Coating at $30 each, you would be able to cover 35 square feet which is more than enough.
See More Images
Powder Coat
One fantastic option for getting high-quality paintwork on your wheel's rims is to use a powder coat.
This will give your wheels the best finish compared to other methods but the process is a little more complicated than when using a spray can.
This is because the paint is applied electrostatically before being cured with heat. This may take some time to get to grips with but it is a favored method with many professionals.
If you have hard to remove brake dust on the rims, a powder coat will easily clear it away because of its different, strong bonding when applied to the wheel.
When it comes to estimating a price for powder coating, it usually turns out to be quite reasonable. A gallon typically costs around $20 but you will need to purchase a powder coat paint gun as well which can cost $100 and more.
If you want to powder coat your wheels yourself, the price is estimated to be around $150 to $250 but this is if you don't have any tools and need to purchase them new.
Average total cost of labor
For DIY labor, you should be able to complete the paint job in around 4 hours.
If you hire a professional, they should be able to paint a set of rims within a couple of hours. This can depend on whether they need to repair the wheels too as this can take somewhat longer.
The estimated average cost of a professional completing a full set is around $500 to $1000 compared to DIY costs of around $100 to $200.
Tips on how to save money when painting rims
There are several things you can do to drive down the cost of painting your wheel's rims. The number one tip is to do it yourself! This is typically a simple task and there are abundant sources of help on the internet including videos to guide you through the process.
You can easily buy all the supplies and have them shipped to your home in a little time so you can get sparkling new rims in no time!
The type and color of the paint you use can determine the number of coats you will need to apply. Once the paint has dried, you should be able to judge whether the wheel needs another coat or not.
Here is how to paint rims yourself:
Power wash the rims. You may need to demount the tire but this isn't usually necessary

Brush off dirt and debris (may need to sand it off if it is stubborn)

With chrome wheels, you can use a spinning wire brush attached to a drill to prep them for the paint. For alloy wheels, use a plastic-bristled brush scrubber or 80-grit to 220-grit sandpaper for older wheels to get the surface smooth

Using tape, paper, index cards, or playing cards, cover up the tire to avoid overspray

Apply the paint by beginning to fill the cracks that are usually harder to reach before covering the rest of the exposed areas. Then, you're done! Easy!
In Summary
Painting your wheel's rims is not an arduous task and can be cost-friendly if you take the right steps.
The DIY route is a cheaper option but hiring a professional will ensure the job is done to the highest standards.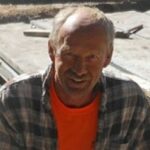 Jim Bettesworth well known for his can-do attitude and often takes jobs other companies were unwilling or unable to do. Experienced and educated in concrete construction and painting jobs. Read More.