ThatPainter is reader-supported. When you buy through links on our site, we may earn an affiliate commission. Learn More

Deciding whether or not to get a paint job done professionally is a big decision. One of the most important factors that need to be considered is how much it's going to cost you, but looking at the price list of every auto shop in town is a time-consuming and confusing task.
Maaco is a leading name in the automotive industry with over 42 years of experience and a commitment to providing customers with reliable services, so it's a great choice for anyone who thinks their car might need a fresh coat of paint. But how much does it cost, you ask?
This article will cover all things automotive paint prices, so you'll walk away from your computer, tablet, or smartphone knowing more than just the cost of a Maaco paint job.
We'll break this down into an estimate of the cost of labor versus the cost of supplies, as well as working out how much it would cost to do it yourself, how to save money, and what it could end up costing you if you hired another professional to carry out a paint job on your car.
How Much Does a Maaco Automotive Paint Job Cost?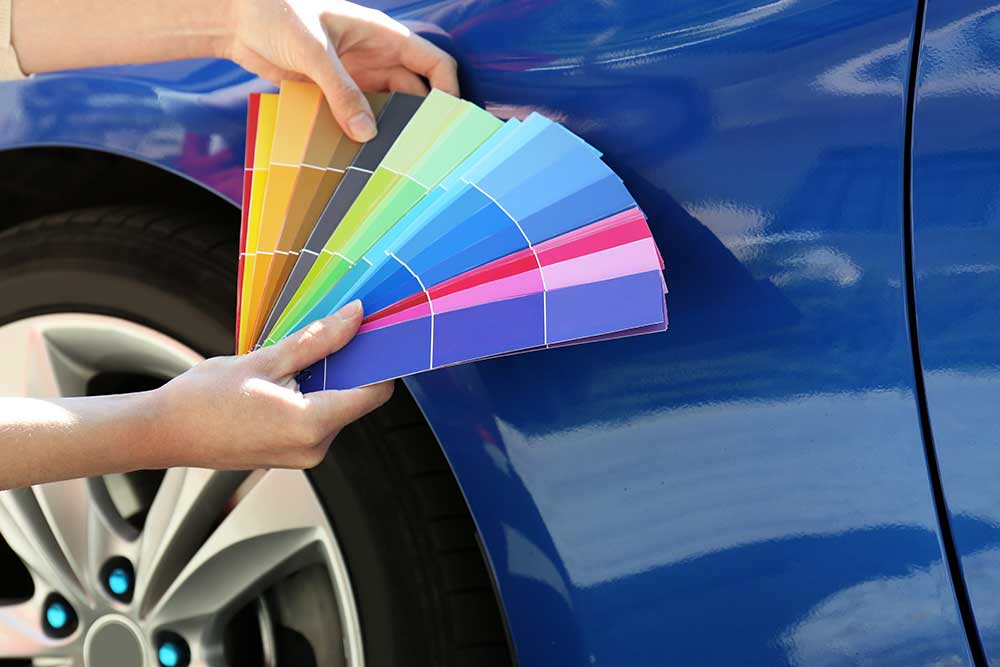 Maaco Collision Repair and Auto Painting is an American automotive services company that was first founded by Anthony A. Martino and Daniel I. Rhode under Driven Brands, Inc.
The North Carolina-born company has expanded far beyond their starting corner of the world and now provides professional automotive painting services in over 500 locations all over the globe, yet still using a single, secret master formula that they have been working on since first opening their garage doors in 1972. It's like Chick-fil-A with their famous sauce – you'll find one everywhere and you'll experience the same standard of quality every time.
Even with all this experience and a patented paint formula they've spent nearly 50 years perfecting, Maaco still offers their services for some pretty reasonable prices. Their costs can range anywhere from around $300 to $1,000 depending on the work you're having done, how large your vehicle is, and what type of paint you want to use for the job.
Even at the lower end of the spectrum, you needn't worry about poor quality nor paint that ends up peeling immediately as every Maaco paint job is backed by a 3-year warranty. You do tend to get what you pay for, but even their lower budget services are still providing a pretty decent quality and at the higher end of the spectrum they do deliver high-end services.
Of course, you should still do your research and shop around for a few quotes from other auto body shops, but definitely keep Maaca in your consideration when you're thinking about having your car professionally painted.
If you do end up using Maaca, why don't you leave a Google review to share your experience to help others who are unsure about their decision?
What is the Estimated Cost of Painting a Vehicle if You Do It Yourself?
If the figures that are showing up in your search results are a little staggering, you might be wondering if there's a cheaper way to give your car a fresh coat of paint without having to spend such an eye-watering amount, which leads most people to ask if it can be a DIY job.
The answer is yes, you can definitely carry out a paint job on your car yourself without too much effort, and without having to spend as much as you would if you were to hire a professional painter to complete the job for you. But how much exactly does it cost?
It's hard to predict the exact amount that you could end up spending on a car paint job if you do it yourself, as it leaves a lot of the design elements up to you.
You have a lot more creative control over the paint, the equipment, and the budget, but it's important to remember that this is also an incredibly time-consuming activity that can't be rushed.
For those of you who are leaning toward an edgier aesthetic, you don't need to go out and purchase any stencils or fancy equipment to achieve this look. Masking tape is great for achieving neat borders and can be used to separate sections of your car for color-blocking.
Don't just cover any areas on your car where you don't want to end up getting paint-splattered; also make sure that any flooring, tool boxes, tools, and generally anything you don't want to get paint on are well covered with an old sheet before you start.
What Is The Average Cost of Hiring a Professional Company to Paint a Vehicle?
The research we conducted showed us that you'd be looking at around spending $300 on a paint job as a minimum estimate, with more luxury services reaching well into the thousands.
There are a few different factors that can affect the overall cost, including the following:
Vehicle Quality
The average cost of what you spend on a paint job should take into account the cost of the vehicle itself, as you should always be thinking about the value of your car. You'll obviously want it to hold its value for as long as possible in case you should want to sell down the line.
Opting for a cheaper service might save you a few pennies initially, but you'll lose out in the long wrong and could devalue your car by not investing in a quality paint job. For example, if your car is worth over $50,000, you might want to consider a more luxury auto paint service.
Repair Work
The quality of your car will affect it just as much as the cost of the vehicle, as any additional repair work that needs to be carried out will, of course, add an extra charge onto the final bill.
This could be anything from buffing out a few scratches to replacing the bumper entirely, but depending on what repairs are needed it could hike up the price of parts and labor. Some of these jobs can be quite time-consuming and complex, so expect to pay more for the work.
Paint Quality
While it's the cost of labor that usually has the more predominant influence over the final cost of a paint job for your car, the type of paint that's used can also add to or lower the overall price that you ultimately end up paying, albeit only minimally.
Artistic Design
As we've already mentioned, some drivers may want to add a little bit more of a creative flair to their vehicle so they can roll around the streets in style. If you're looking for more than just your average paint job, then you'll be paying more than an average price for it.
Painting with multiple colors or sticking to a specific design will add more time to the total labor for the job, which in turn increases the cost of having it done professionally.
The Bare Minimum – Is $300 Too Good to be True?
It's unlikely that you'll find a (reputable) auto repair shop that is able to offer a painting service for less than this amount, but even if you could, it's in your best interests to look elsewhere. Even $300 is pushing it, but is this cost too cheap to even be worth considering?
Owners of expensive cars should definitely steer clear from a paint job that's this low-priced as the quality of the service means that it is likely to be more of a detriment than a benefit.
Even if you have a cheaper car that's mainly used for your commute, $300 errs on the side of being a little too little to spend on a professional paint job. If the cost is this low, it could be due to cheap labor exploitation or poor quality! Whatever the cause, it's cause for concern.
This isn't always going to be the case – the auto shop may be offering you a good deal because of loyal custom or because they have a promotional offer running at that time.
There are certain auto shops, like Maaco, who will be able to do a good paint job for a total cost that is nearer to this price point, but for $300, you could probably purchase better materials and get on with the job yourself.
If you do choose to get it painted professionally for this price, be sure to top your painter if they do a good job as this is an absolute bargain.
What Is The Average Cost of Painting a Sedan?
If you're the proud owner of a sedan then you'll be looking at paying around $500 to $700 for a professional Maaco paint job. This is a great investment if you're thinking about selling it in the future as the outer aesthetic will hugely impact the interest you receive in it.
However, if it's already starting to show problems with the engine or any of the other inner workings that affect how the car will run, then no amount of paint (or money spent on it) will improve the value of your vehicle, making it less of a smart investment and more of a waste.
In the second instance, consider painting the car yourself to cover any rust spots or eyesores, and you'll increase the chances of making a sale without spending as much as you would to have it professionally painted, which would reduce any potential profit you make.
What Is The Average Cost of Painting an SUV?
SUV owners can expect to pay slightly more for a paint job as this typically costs between $600 and $900, although this figure could easily rise to over $1,000.
There's a wider margin for SUVs because the price will depend on the details, like the type of paint that's used and whether you need any additional repair work to be carried out.
Repairs are a common variable among SUVs due to their off-roading ability, whereas sedans are used mainly on the roads and therefore there is less fluctuation in the price of a paint job.
What Is The Average Cost of Painting a Truck?
You've seen the size of some trucks, so you've probably already worked out by now that a truck will cost more to paint than your average car. It usually falls between $700 and $1000 due to the larger surface area that needs to be covered as this means more paint is used.
Don't let yourself be scammed into paying more than you should be, however. Trucks might be a larger type of vehicle, but the additional area being painted isn't so significant that you should be paying much more than what we've quoted here, so question your painter if it is.
What Is The Average Cost of Painting a Commercial Vehicle?
More expensive again is the cost of painting a commercial vehicle, as here you'd be looking at a minimum spend of $1,000 with more luxury services being closer to $5,000 in total.
If you're designing your own company vehicle, it's worth researching some of the other options that are available to you aside from paint. For example, why not go for a vinyl wrap design instead? It's not necessarily cheaper, but it will give your vehicle a professional look.
For those who are dead-set on painting and don't mind forking out a few grand to get the job done, you can achieve a similar effect to a vinyl wrap by commissioning some large stickers or magnets which you can place over the Maaco paint job to make it more interesting.
What Is The Average Cost of Painting a Semi-Truck?
This is where you'll start to notice a bigger jump up in costs, as painting a semi-truck is going to be a lot more expensive than painting any other type of vehicle.
Brace yourself, because a semi-truck paint job is likely to have a starting point of around $2,000 and can reach an eye-watering $10,000 if you want it done to high-quality standards.
Is Hiring a Professional Really Worth It?
In some situations, there is definitely a huge advantage to having a paint job done professionally, like if you have a classic or high-value vehicle, or if the bill is going to be covered by the insurance anyway. In the latter case, get the best paint job they'll spring for!
The rest of the time, it's only worth it if you're comfortable with spending that amount on having it done. If $1,000 is what you consider pocket change, for example, (lucky you) then hiring a professional will be much easier and more convenient. For the rest of us, it's worth doing yourself as this will save you a lot of money.
How Can You Estimate the Cost of Painting Your Vehicle?
At the risk of sounding like a broken record, the total cost of painting your vehicle will depend on a number of factors. It's also worth noting that the accuracy of the estimate can be as precise or as vague as you choose, again depending on certain factors.
If, for instance, you happen to be extremely interested in the painting process or if you'd like to find out the exact cost before you commit to doing it yourself, you can work out how much paint you'll need to use by measuring the square footage of the intended area.
Once you know the square footage of what you're painting, you'll easily be able to cost this up with the price of paint and, if choosing to use one, a spray gun, to work out how much you'll end up spending on the job altogether.
As a general rule, you'll need at least 2 gallons of a basecoat paint and another 2 gallons of clear coat paint, plus 2 gallons of the color.
Alternatively, there are painting kits available to buy online which come with the basic essentials you'll need for the job for around $150.
Estimating Maaco's Paint Price
When you're not sourcing the materials and carrying out the labor yourself, it's difficult to know for sure how much a paint job will cost you in the end, but Maaco is pretty good for giving you an estimate once they've assessed the vehicle for damage and repairs.
As a chain, Maaco can also guarantee pretty consistent prices across their shops which you'd struggle to find with some of the smaller, independent automotive repairs companies.
If you want to know exactly how the cost of a Maaco paint job works out, take the estimate they've given you (e.g. $400) and the size of your car (e.g. a 75 square foot sedan) and you can use the following equation to calculate the costs:
$400 / 75 square feet = $5.33 per square foot
Of course, the actual numerics will vary depending on the type of car you have and what you've been quoted, but this is a good example of how to estimate a Maaco price.
Estimating The Price of Paint When Doing It Yourself
Pricing up a paint job when you're doing it yourself is much easier as you'll have access to the exact costs of every material or tool you need. You also don't have to factor in the costs of labor, not unless you fancy paying yourself a wage, that is.
So, let's have a go at doing this with a few of the most popular products for carrying out an automotive paint job. We searched on Amazon for each of the following:
Basecoat: Rust-Oleum Automotive Paint – $21.06
Clearcoat: Dupli-Color Clear Coat Paint – $22.99
Color coat: Dupli-Color Emerald Green Metallic Paint – $22.99
Total Cost: $67.04
You can see from this how you'd go about estimating the price of painting your vehicle yourself. It's a pretty basic formula and if you reach a total you're not happy with it's easy enough to try and find a cheaper alternative to use instead.
Want to make the job a whole lot cheaper?
Then you might be better off with something like the Dupli-Color Universal Automotive Paint Aerosol which is an all-in-one spray that will cost you tens rather than hundreds of dollars.
Want to make the job a whole lot easier?
Then consider purchasing a spray paint gun which will help you finish much faster than you would using a traditional paintbrush. The REXBETI Home Electric Spray Gun is a good choice, even if it does turn the job into a slightly pricier one.
Alternatively, you can search for an all-in-one basics kit like the Restoration Shop Acrylic Urethane Auto Paint Kit which includes everything you need for less than $150.
Estimated Cost of Labor for a Maaco Paint Job
Things get even trickier when you're trying to estimate the labor costs for a professional paint job, especially if you can't find out the wage of the employees who work at Maaco.
Our investigation tells us that Maaco employees typically earn around $10 to $30 an hour. When you add on the cost of paint and materials, this means you could be charged up to $50 an hour for using Maaco's professional painting services.
But how long does it really take to finish an automotive paint job?
According to their wait times, you could be without your car for up to 2 days while they get the job done, so now might be a good time to find that bus pass you lost the other week.
Our estimation, however, is that a seasoned Maaco painter could easily have this wrapped up in about 4+ hours, so this is what we'll use in our estimation. As we said, it's harder to be exact when you're not doing the job yourself, but this should give us a good idea of the cost.
This one is just as easy to estimate – just divide the amount you've been quoted (e.g. $500) by the number of hours the job took to complete (e.g. 4), and take away what you've already worked out for your materials, then you'll be left with an estimate of what you'll pay for labor.
How To Save Money On Your Vehicle's Paint Job
The first and most obvious choice to cut costs on your car's paint job is to do it yourself. This is especially worth considering if your car's seen better years or if there are engine problems that negate any aesthetic appeal anyway. In fact, in this case, we'd actively encourage it.
Don't let your brain run away with you and start thinking that if you don't go to a professional, your car will end up looking worse than it first did when you started. This simply isn't true.
There's nothing to say that you won't be able to achieve professional-level standards by painting your vehicle yourself, but there are a few supplies you'll need to get the job done.
Paint Masker
Masking up before painting is one of those jobs that nobody wants to do, but it makes all the difference to the final results. Your lines will go from shaky to smooth for a crisp finish, and you can effectively cover up any areas you want to avoid getting paint on in the process.
Get your hands on a hand-masker and some automotive paint tape and you'll be able to get on with it with minimal effort and professional results.
Body Filler
If you're painting your car, you're not going to want existing marks or scratches on the surface showing through when you're finished, so getting a good body filler like this one from Bondo and some spreaders will help to smooth out any imperfections before you get started.
It's not the easiest technique to master so maybe give it a go on a less important project before attempting this on a high-pressure job, but there are plenty of videos you can watch online that will point you in the right direction.
Sandpaper
Seeing as having a smooth surface to work with is so essential when it comes to painting a car, you'll need to get yourself a wet sanding kit that will give you a clean finish.
If you're covering an old layer of paint with a fresh new coat it might not need much sanding down, but it depends on which type of paint was used then and what paint you're using now.
In cases where there's a lot of peeling you should strip it right back using some type of paint and rust stripper, but if there's not as much wear and tear then wet sanding should be more than enough to buffer the surface until it's smooth.
Paint and Rust Stripper
You won't get far when painting an old car if you don't have a paint and rust stripper handy, as the older the paint is, the harder it is to take off ready for a fresh coat. Skipping this step means that areas where the new paint sits on top may flake off, leaving gaps in the surface.
For a particularly rusty vehicle, we recommend using the 3M Paint and Rust Stripper which is as effective as it is affordable, so you can rely on it to do a good job.
Powder Sander
If sandpaper has got no chance and a paint and rust stripping is also struggling, you may need a power sander to fully remove a particularly stubborn, particularly old coat of paint.
This will make even lighter work of this essential job, but it's more expensive than your average sheet of tracing paper. We think that the Black+Decker Random Orbit Sander is reasonably priced considering the quality, and it's a highly rated Amazon's Choice pick.
Plastic Razor Blades
When it's time to peel off any masking tape you've applied or if there are old stickers on the vehicle that need to be removed before painting, the last thing you want to do is risk scratching the paint you've just labored over applying with a knife or razor blade.
Luckily, a plastic razor blade will often be able to remove adhesives from the car's exterior without leaving a mark. It can even be used to help you line up your tape as you apply it.
Drop Cloth
Laying one of these down will protect your flooring from the paint and keep any spray to a minimum for a quick clean-up after the job is done.
Masking Film
There are also your windows to think about, and these can be easily covered with some masking film. Like masking tape, masking film can also be used to protect any areas of your car where you'd like to avoid painting.
Aside from doing it yourself, there are a few other ways that you can save money on your vehicle's paint job, including but not limited to the following:
Minimize Prep Time
Even if you're not doing the whole paint job yourself, one way to reduce costs is to reduce the amount of work the professionals will need to do. Preparation is key, so getting just a few small bits ready could help lower the overall cost.
This could include buffing out a few dents or replacing any damaged parts yourself to
Avoid Car Dealerships
Dealerships are where people go when they want to buy a new car, but they shouldn't be the place you turn to when you're in need of a paint job or repairs. All this will get you is a huge hike in prices, as you won't just be paying for the cost of the work itself.
The majority of dealerships won't have this done in-house, so you'll be paying to have it sent somewhere else when you could easily cut out the middleman and go straight to the source yourself. This will save you a tonne of money, so it's definitely advice worth listening to.
Get Multiple Bids
Haggling can sometimes feel tricky to navigate, but one way to get a good deal is to pit competitors against each other to see who can offer you the best price. You should be able to get a quote from them via the phone, so call a couple and see what they can do.
Once you have a few quotes from a few different places, you can go back to your top choices, reveal their competitor's prices and see if they come back with a better deal. It's not as scary as it sounds, and it's a surefire way to get the best possible price.
Hire a Handyman
If you know someone in your local area who may be interested in taking on a job like this, why not ask around to see if anyone else you know can recommend their services.
This can be a great way to help those in your own community, and you'll often get a better price when it's someone you know doing the job. Good places to look online include Facebook, Marketplace, Craigslist, and other websites for finding local handymen.
Do always keep in mind that there's always a chance you may not end up with quite as professional-looking results and they might not be insured if there's any damage.
Get Second-Hand Supplies
Searching for second-hand supplies is a great way to keep costs low and there's plenty of people selling odd bits and bobs on websites like the ones listed above, so there's no need to spend more than necessary on new kit for the job.
Be a Good Customer
They say it costs nothing to be kind, but it could end up costing you if you're not when it comes to the costs for these types of jobs. Tradesmen will put a lot into the work they do and they deserve respect, but going the extra mile might earn you a cheeky discount.
Is Maaco Worth It?
If you've made it this far, there's probably only one question left on your mind. Is a Maaco paint job worth it?
After all this research into how much a Maaco paint job costs, we're pretty confident in recommending their services per the criteria we set out earlier in this article.
Relative to the price, Maaco seems to be worth it in certain circumstances, or if you one a Honda, Chevy, Chevrolet, or another common type of car, and it saves you the hassle of doing it yourself. Our research shows that most people are pretty happy to pay for a Maaco job.
To recap, it might not be the best fit for a car that's already on its last legs, but Maaco is worth considering if a professional paint job would benefit your vehicle and if you're looking for a quality, quick painting service where they charge reasonable prices.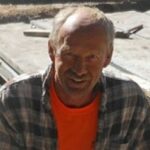 Jim Bettesworth well known for his can-do attitude and often takes jobs other companies were unwilling or unable to do. Experienced and educated in concrete construction and painting jobs. Read More.